Financial Challenges Small Business Start-ups May Face in The Future
Most small business houses face the challenge of finance in the future. If you take a look at financial institutions and banks, they have been designed and built to provide services to large business houses. Their system and process for loan application have been designed for evaluating risks of big business with diverse resources.
The issues of data collection for business loans
Small businesses face problems due to data collection. The information collected is not consistent as three major credit bureaus are delivering and deciphering the creditworthiness of the candidate. There is an underwriting process that needs a lot of data and information when it comes to ascertaining the creditworthiness of the applicant. The process of underwriting needs data about the revenue of a small business. The process also needs to know about the history of borrowing of the candidate and the lines of credit. The time spent when it comes to collecting that data and information is endless and takes long.
Personal credit
Several money lenders will use the personal credit of a small business owner as a symbol of risk for the business as well. These money lenders resort to scoring models for individual candidates and large businesses. This process again deploys a lot of system override and judgment.  In short, the small business owner for a loan has to jump into many hoops and before you know it, he is generally caught in one of them.
The above is just the process that a small business owner faces with one money lender. If you multiply that by five lenders, he will be juggling with shopping rates making the loan application process a long one. The money lenders also need to get hold of different information for every applicant. This makes the process of applying for a loan hard for every small business owner as they fail to understand how they can improve their chances of finding a loan. The result is these business owners face themselves stuck in hoops of credit madness. This results in them using the same techniques for generating different outcomes hardly realizing why they are resorting to them.
What are the options for small business finance in the future?
Traditional money lenders are a great option for a small business. However, this would mean they need to develop a system to evaluate a small business by setting standards that are specific to their resources and size. Here, the applicant and the lending institution must make changes to their scoring models by automating the collection of data and streamlining the process for funding. This again will lead to a great level of success say esteemed money lending institutions in the nation like Liberty Lending US. Today, alternate finance provides a window for business loans that traditional lenders hope in the future to become.
Here they would need to create systems to evaluate a small business with standards that are specific to their resources and size. The following are some forms of alternative finance options for small businesses-
Online lending- The process of online lending is the same as banks. However, the product here is more streamlined. These online loans generally have a qualifying criterion that is less stringent over banks. This applies to credit rating, tenure, and revenue. The process is established on online platforms that permit funding and application in the same field. This means there are lesser reviews and improved accessibility. Online lenders will reduce the wait time for qualification for the business loan. They assess a lot of data over credit history and applicants do not need to apply for extensive collateral. Some online lenders have an application process that is streamlined. They focus on data connections that are live in order to assess the business performance of a company in real-time rather than credit score. This gives small businesses the chance to use their lines of credit for the approval of the loan. Benefits are also highlighted for applicants. They can maintain the control as well as equity of their business. They get the chance to keep their personal finances separate. They can also avoid separating those that are close to them as they get access to funds via a third party.
Crowdfunding- This is another alternate platform for getting a small business loan. Here, there is online pitching where the owners of small businesses have to convince others that their businesses are worth an investment. The process of crowdfunding entails people asking others to invest in a certain product, business or a campaign. The funds do not have to be paid directly. Here, owners of small businesses may offer a free version of the product or a specific percentage of the future revenue expected.
Invoice Factoring- Invoice factoring is another alternate funding process for small businesses. Here, the process involves outstanding invoices over the credit history of the business. In this process, the company that specializes in invoice factoring buys the unpaid invoices of the business at a discounted price. This places the focus on the ability of the customer to pay over the small business. The process of invoice factoring is generally streamlined, and it allows the company to attach all the invoices they want to be funded. The owners of small businesses often see the rebates on the same day. Another advantage of invoice factoring is paperwork is reduced. This means the process is faster and you get the funds you need for the development of your small business!
Therefore, when it comes to applying for alternate finance for small business loans, applicants can resort to the above forms of alternate finance. They are simple and more streamlined over conventional bank loans. Moreover, they are quicker to apply for, and the criteria for application is not stringent like that of conventional loans. Apply for them and get the much- needed financial support you need for your small business. Loan application does not have to be a hassle some anymore!
100 In Police Net For Attacking Task Force On Street Trading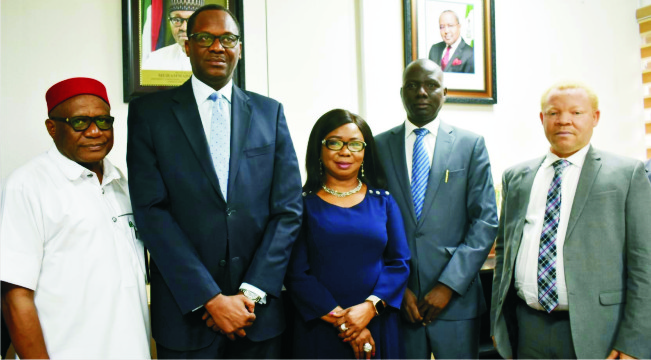 No fewer than 100 suspected touts are now cooling off in police net for attacking the coordinator and operatives of the Rivers State Task Force on Street Trading, Illegal Markets and Motor Parks.
The taskforce coordinator, Mr Bright Amaewhule made this known at the weekend, in a chat with newsmen in Port Harcourt.
Amaewhule said that suspected touts, numbering about 200, attacked the task force operatives with weapons while carrying out their duties.
According to him, no fewer that 100 of the suspected touts were apprehended and are currently in the custody of the Rivers State Police Command for interrogation and possible prosecution.
He said, "we were at Oil Mill when we were attacked by some suspected cultists and criminal gang while we proceeded to Rumuokoro. Surprisingly, a set of cult related boys descended on us. We apprehended about a hundred of them and the two gang leaders were also with them. Currently, we have taken them to 'Operation Safe' and they are making statements and they will be charged to court on Monday" (today).
Amaewhule assured that he and his team would not let the attacks deter them from sanitising and decongesting the streets and roads of the state.
He said, "I've received threats on my life in the last two or three weeks but that will not deter me. We will continue to do our work in as much as we're not witch-hunting anybody. Either as individuals or group of persons, we will do that work which the government of Rivers State has assigned to me and my team members".
In a related development, Amaewhule has announced plans by the task force to collaborate with psychiatrists with a view to carrying out test on commercial drivers in the state.
The task force coordinator made this known at a meeting with the National Union of Road Transport Workers (NURTW), in Port Harcourt.
He observed that many commercial drivers were reckless and hinted that it was the plan of the task force to subject commercial drivers to tests before they are allowed to go on the road.
He also disclosed that there were plans by the state government to build new parks in designated areas to help decongest the state, adding that the task force would no longer allow automobile mechanics and vulcanizers to operate along the roadside except in garages and filling stations.
Tonye Nria-Dappa
$9.6bn Judgement: FG Opts To Negotiate With P&ID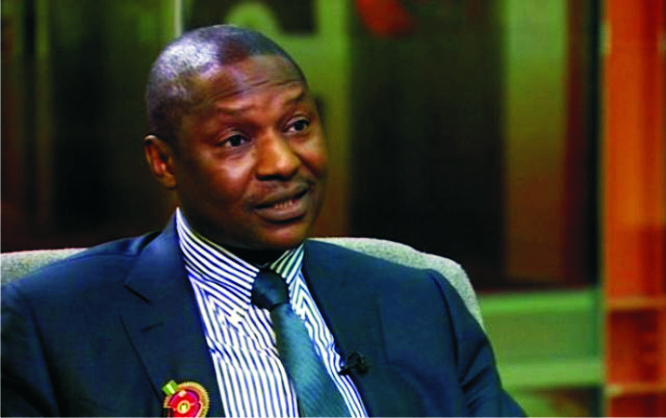 The Attorney-General of the Federation, Abubakar Malami (SAN), yesterday gave an insight into why the Federal Government at a point decided to negotiate with Process and Industrial Developments Limited, despite being aware that the contract for which a United Kingdom court had ordered the firm to seize $9.6bn in Nigerian assets was fraudulent.
Malami who spoke at a press conference in Abuja, said the government took the decision because, at the inception of the present administration, there was already an award and the timeline for government to appeal had elapsed.
He said since the previous government of the Peoples Democratic Party did not appeal, the option left for the administration as of the time was to negotiate, despite its reservations about the contract.
He also said the previous administration and the lawyers it hired should be blamed for the court case instituted on the matter in a Nigerian court, which was struck out due to lack of diligent prosecution.
"Even if, indeed, any case was struck out, it was out at a time when lawyers engaged by the previous administration were in charge," he said.
On ongoing investigation into the matter, which he described as intensive and extensive, Malami said there was no limitation on who can be invited for questioning by the relevant security agencies.
He said those to be probed include those who were involved in drafting and signing of the agreement, conduct, trial and "other personalities of interest."
Nigeria, Niger, Chad Move To Rehabilitate Lake Chad Basin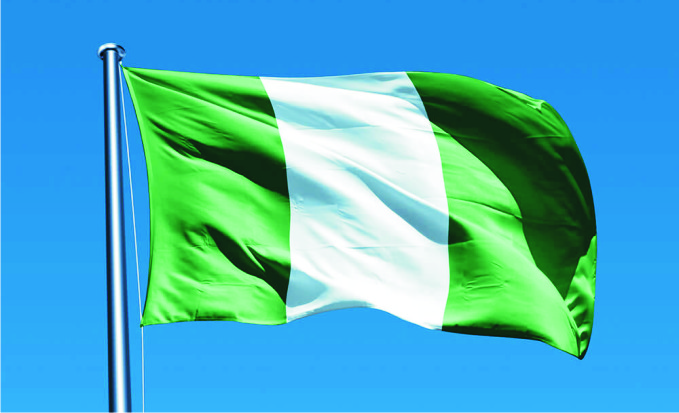 Nigeria, Niger and Chad are working on a joint trans-border agro-ecosystem project aimed at the restoration of livelihoods and rehabilitation of the Lake Chad Basin.
Director-General, National Agency for the Great Green Wall, Dr Bukar Hassan, disclosed this yesterday after an international conference on desertification in New Delhi, India.
The 14th Conference of Parties (CoP 14) to UN Convention to Combat Desertification was held at India Expo Centre.
He said that since environmental issues did not recognise national boundaries, the partnership would help to rehabilitate agricultural system, restore degraded land and livelihoods of people in Lake Chad basin.
According to him, the project includes promotion of agro-forestry and livestock development in the three participating countries bordering the Lake Chad Basin.
The Director General said that Lake Chad, which was located in a very dry area, had lost about 90 per cent of its water over the years, thus making farming unattractive in the basin.
"Today, agriculture is no longer practised in the Nigerian side of the Lake Chad Basin.
"So, our responsibility as an agency of Nigerian government is to make sure that we regain what we lost in terms of water (which has created huge unemployment among the people) and empower the people to be able to get back their land which was lost due to the disappearance of lake.
"We will also make sure that the boundary of the lake is afforested to stabilise the basin.
"The Lake Chad basin was one of the worst degraded areas in the world with the attendant humanitarian crisis.
"That's why our president is keen on seeing that the basin is rehabilitated because the insurgency affecting the three participating countries is all linked to environmental degradation.
"That's why we are developing a project that will help in rehabilitating the Chad basin," Hassan said.
He said that President Muhammadu Buhari had already given his agency marching orders to intensify afforestation specifically in the country's five northern border states of Sokoto, Jigawa Yobe, Borno and Katsina.
He said that land degradation and desertification resulting in loss of livelihoods had led to forced migration of young people from the northern to the southern parts of the country.
"There was mass movement because the means of livelihoods are no longer there; otherwise people will not just board an articulated vehicle from Jigawa to Lagos in search of a means of livelihood.
So, we're trying to provide capacity for these people to get them adapted to the arid environments they found themselves and also do some economic activities, so that they can stay put where they were, take care of their families like everyone else," Hassan said.