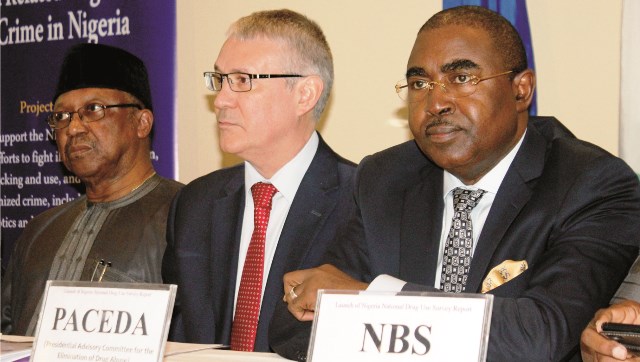 A specialist in cancer, Dr Dorothy Okoh, says an estimated 8,000 women die of cervical cancer in Nigeria.
Dr Okoh, who stated this in a post 2019 cancer awareness week interview, said the deaths are mostly caused by lack of awareness on the part of the victims.
She stated that such lack of awareness is also caused by various myths and misconceptions about cancer in general.
According to her, most times when women get symptoms of cervical cancer they are more likely to think of it from the diabolical perspective rather than medical.
"So, they may choose to seek unorthodox care and treatment", she said.
Okoh further stated that part of the cause of the deaths is the fact that in developing countries such as Nigeria there is not enough streamlined cancer screening programmes for women.
"We do not have a dedicated cancer screening programmes for women, compared to the advanced countries.
"It is only when one goes for Antenatal (ANC) that one gets the opportunity to be screened for it.
The Consultant Clinical Pathologist/ Haematologist stated that the main cause of cervical cancer is the Human Papilloma Virus (HPV).
She stated that HPV is a common virus family made up of "about 100 different sero-types, while the cervical cancer causing varieties are mostly types 16 and 18".
Other types of cervical cancer, she continued include types 6,11, 31, 33,45,52 and 58 adding that women and men can be infected with HPV through sexual intercourse or intimate skin-to-skin contact in the genital area.
Sogbeba Dokubo