Diabetes: Reducing Burden Of Silent Killer
Mr Tunde Fomoye thought himself to be very healthy until five years ago.
" I took it upon myself to share my story because it takes the grace of God for you to survive diabetes.
"In 2013, I was on night duty in my office when I started shivering; I managed till the morning when I went to a hospital.
"After the initial medication, the fever continued and I was having some pains under my feet; it was checked and something was inside; a tiny piece of glass was removed and pus was coming out.
"The next day, I went back to the hospital and showed them the glass; the doctor said I should go and check my blood pressure and it was found to be high; it was `crashed'.
"Three weeks later, it got very bad; I was referred to a general hospital where I was admitted; I was found with diabetes and ended up with a limb amputation,'' the former company  worker narrates.
According to Famoye, life has not been the same because of constant medication, medical bills and being out of job.
"However, I am glad and grateful to God for being alive," he says.
An endocrinologist, Dr Afoke Isiavwe, notes that diabetes is a worldwide problem and that is why the UN has set aside Nov.14 and now, the whole November annually to raise awareness on Diabetes Mellitus.
"The awareness is necessary because all the complications can be prevented through proper management.
"Diabetes, popularly known in Yoruba as `ito sugar' is not strange; it is common and occurs when the body cannot handle blood sugar.
"Diabetes occurs when there are raised levels of glucose in the blood because the body cannot produce any or enough of the hormone, insulin, or use insulin effectively,'' she explains.
Isiavwe, discloses that a symptom of diabetes is frequent urination.
"Other symptoms include sudden weight loss, wounds that won't heal, especially foot wounds, erectile dysfunction in men, low libido, frequent thirst and recurrent boils.
"For women, they may find out that every time they get pregnant, they have a still birth, the baby dies in the womb or they have very large babies.''
According to the endocrinologist, who is the Medical Director of Rainbow Specialist Medical Centre, Lekki , there are different sub-types of diabetes, including the Type 1, Type 2 and Gestational diabetes.
Isiavwe believes that, worldwide, there is a lot of data on diabetes but in Nigeria, there is a dearth of it.
"Currently, we have 16 million people and it is extrapolated that by 2045, we will have 41 million people living with diabetes, which represents an increment of 156 per cent.
"For developed countries, they have a hold of it at 35 per cent and Europe is just 16 per cent.
"The low and middle income countries such as those in Middle East and Africa are the ones that will be battling with diabetes, especially as four out of five people with diabetes live in low and middle income countries," she said.
On solutions to addressing the incidence of diabetes, she believes there is a need to have a national diabetes registry.
"It is going to help us with planning, registration and allocation; in developed countries, they plan for the present and future.
"Screening is another good way because it picks up people who have symptoms; half of the people with diabetes do not know they have diabetes because it is called the silent killer.
"We need to adopt a healthy lifestyle; our eating habit has changed because we are doing fast foods and pastries.
"We need to watch what we are putting in our children's lunch boxes and on the table for everybody to eat.
" In addition to eating healthy meals, families should learn to exercise together.''
The endocrinologist believes  that knowledge is important, especially if one has a family history of diabetes, so as to learn about diabetes, the risks, symptoms, complications and how to prevent them.
"There is also need to live in an environment that supports healthy lifestyle; if you stay in a storey building, you can go up and down.
"If you work in an office environment and are always sitting down, you can move around and stretch.
"Eighty per cent of cases of Type 2 diabetes are preventable through the adoption of a healthy life style; 70 per cent of premature deaths among adults are largely due to behaviour initiated during adolescence," she argues.
The expert emphasises the need to teach children how to eat right, and be active.
"If they have different clubs, sports, encourage them to participate,'' she urges.
Mr Sam Efaroro, a media consultant and publisher of the Nigeria Health Online,  lives with diabetes.
According to him, he was able to recognise the signs of diabetes having attended a workshop on diabetes few years ago. He went to a hospital and  was diagnosed with diabetes. He began treatment with an endocrinologist and today, he lives a normal life with moderation and observes a healthy lifestyle.
"Diabetes management requires daily treatment, regular monitoring, healthy lifestyle, education and family support.
"It is also very essential that diabetes medications and disposables be accessible and affordable.
"The government needs to put policies in place that will make importation of diabetes medication duty-free; that way, it will get to the end user at an affordable price,'' Efararo says.
Mrs Susan Snell, Head of Roche Diabetes Care, Sub-Sahara Africa calls for structured testing of blood glucose in the management of diabetes.
"It is important to have structured testing of blood glucose as a necessary measure a patient must take to achieve control of the disease.
" Roche has been involved in diabetes patients care for 40 years by providing the Accu-check blood sugar measurement which they could use at home or anywhere they are.
"The Accu-chek device is a "tailor-made diabetes self-management solution" designed to help people with diabetes to manage their condition and  enhance quality of life,'' Snell explains.
On World Diabetes Day, Victoria Ibanga, general secretary , Nigerian Guild of Editors (NGE), says the media has a major role to play in creating awareness about the disease and shaping public opinion.
Ibanga, who spoke on behalf of the President of NGE, Mrs. Funke Egbemode, says: "As the fourth estate of the realm, it is the responsibility of the media to call governments to account and provide good leadership to the benefit of the populace.
"Nigerian governments both at federal and state levels should tell us how much has been achieved in the last one year or long years since the declaration of the day in 1991.
"It is also our responsibility and business to speak the truth to authorities especially in areas like health, which they have failed.
"We have a responsibility to ask questions about the budget for the health sector; how much is allocated, how much is implemented and how does it benefit the low and middle income communities?
"We have a responsibility to spread to the rural communities and provide them information and options, especially on ways to detect symptoms of diseases."
She says as watch dogs, the media could  bring about change in the society by embarking on extensive campaign to create awareness on the rising cases of diabetes.
Ihechu writes for the News Agency of Nigeria.
Towards Improved Children Protection Services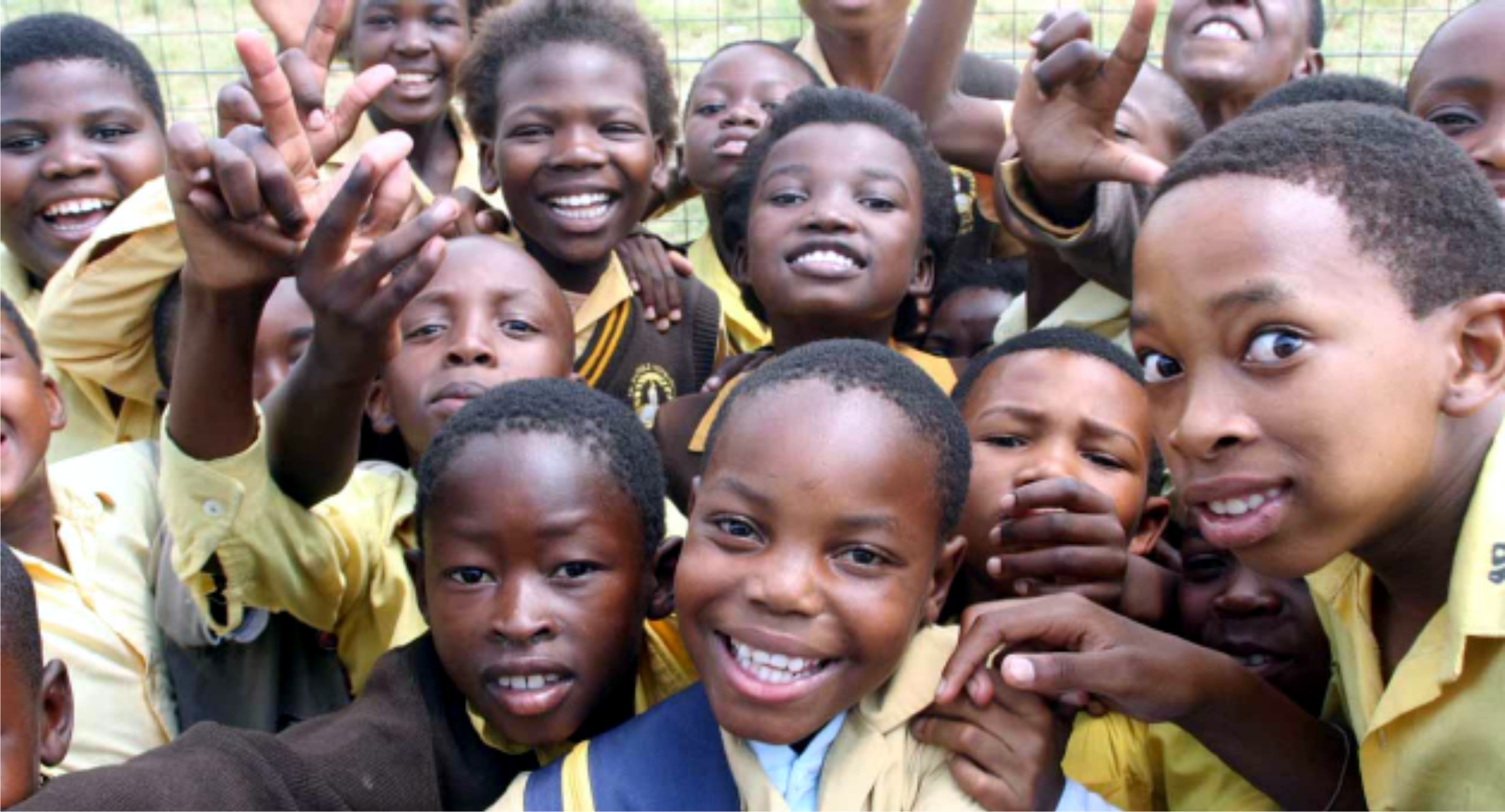 According to the United Nations Children's Fund (UNICEF), abuse or violence in all its forms is a daily reality for many Nigerian children and only a fraction ever receive help.
The National Child Welfare Policy of 1989 defines a child in Nigeria as anybody who is 12 years or below; however, a draft decree put into law now sets the age of the child in Nigeria as 18 years or below.
Violence Against Children (VAC) is defined as constituting all forms of physical and/or emotional ill-treatment, sexual abuse, neglect, negligence, exploitation or for commercial purposes of which result poses harm to a child's health, survival or development.
It takes different forms, including physical, psychological and sexual; often times, it also takes the shape of disciplinary measures. In recent times, children are even used as human bombs and in any combat or non-combat roles in the conflict in north-east Nigeria.
Studies also show that six out of every 10 children experience some form of violence, one in four girls and 10 per cent of boys have been victims of sexual violence. Often times, the children who reported violence receive little or no form of support. In all of these, the physical, mental, social and even economic burden of VAC is enormous.
Identifying the huge consequences of VAC, world leaders in 2015 made a commitment to end all forms of violence against children by 2030, as part of the Sustainable Development Goals (SDGs).
In Nigeria, President Muhammadu Buhari launched the same campaign tagged "End Violence Against Children by 2030,'' on Tuesday, Oct. 25, 2016.
Following the launch and with increasing incidence of different forms of VAC, including rape, trafficking, Female Genital Mutilation/Cutting (FGM/C), there have also been various clamours to end VAC in the country, of which requires a holistic approach.
A study by UNICEF, the first of its kind in Nigeria, shows that  about half of Nigerian children reported some form of physical violence by a parent, adult relative, community member or intimate partner prior to attaining the age of 18.
The studies, "A Financial Benchmark for Child Protection, Nigeria Study, Volume 1'' and "The Economic Burden of Violence Against Children'' were based on data gathered from 2014 to 2016 and the survey done in 2018.
The study on the Economic burden of VAC, reveals the cumulative loss of earnings as a result of productivity losses across diûerent types of violence against children to be N967 billion ($6.1 billion), accounting for 1.07 per cent  of Nigeria's Gross Domestic Product (GDP).
This amplifies the urgency to act on reducing or outright stopping of VAC. However, achieving this will involve increasing efforts on Child Protection Services; efforts that will include awareness on prevention strategies, the implications of VAC and the consequent penalties as even cheaper options.
Ms Juliane Koenlg of UNICEF, Abuja, said that the most important thing is still to increase the awareness on the prevalence of violence against children in Nigeria which is high.
"It is a huge problem, especially on its impact on health and economy in Nigeria; the child needs protection. "If we look at child protection services, we are looking at preventive.''
"It also has consequences on the educational attainment which we have seen in economic growth productivity loss due this consequence.
"Nearly N1 billion is lost due to creativity loss, while N1.4 trillion is lost to VAC.''
A child rights advocate, Ms Ifeoma Ibe, says governments must be committed to reducing VAC in Nigeria.
According to her, at the economic Community of West African States (ECOWAS) First Ladies Forum in October 2017, the 15 member states, of which Nigeria is among, agreed to  adopt a range of measures to protect children from violence, abuse and exploitation.
"We must strengthen our national child protection systems to prevent and respond to violence, abuse and exploitation against children."
Lending her voice, Rachel Harvey, Regional Adviser of Child Protection, UNICEF, had at the launch of the campaign to end VAC by 2030 in 2016, said that the Federal Government must adopt proactive measures against violence through quality services.
According to her, child protection services must be staffed by trained professionals to help children recover from their experiences.
"Also, perpetrators should be held accountable for their actions by strengthening the capacity of the justice sector. Children and the general public must know that violence against children is unacceptable and know where to seek help when they become victims,'' she said.
Shedding more light on the problem, Harvey said: "The Nigeria Violence Against Children Survey found that adults who have suffered violence as children, are much more likely to perpetrate intimate partner violence.
"Failure to end VAC also impacts the country as a whole; it leads to substantial economic losses and constrains development. Ending VAC has been linked to sustainable growth not only by the international community, but through the adoption of the Sustainable Development Goals.
According to her, it involves religious leaders, NGOs and the media as they have fundamental role in breaking the culture of silence on violence that children suffered.
Aside from the efforts of governments and what the laws stipulate, many stakeholders believe that VAC can be stemmed right from the homes.
This is especially as the National Child Welfare Policy of 1989 specifies that "parents and the society at large, are under an obligation to provide their children with proper education and to protect them from exploitation arising from early marriage, employment and their negative influence that infringe on their rights''.
A child protection specialist with UNICEF, Mrs Sharon Oladiji, agrees that Nigeria has many laws protecting children in the country, but the laws are not adequately implemented.
She calls for the creation of family courts vested with jurisdiction to hear cases that would help protect the child and prevent trafficking.
"We have good laws, but what we have suffered is implementation; government should also provide the establishment of voluntary homes to take care of children that are suffering,'' she said.
She tasked parents on their responsibilities of proper upbringing of children in order to reduce the rate of child rights violation in Nigeria.
"If a child is well brought up, issues of molestation and abuse will not occur. "When you raise a child well he goes out to become a good person, when a child has problems in the home he goes out and demonstrates it,'' she says.
Also, Mrs Eliana Martins, of the Federation of Women Lawyers (FIDA) Nigeria, Lagos State branch, believes that parents have critical roles in reducing VAC through the proper upbringing of their children and wards.
"Instilling good morals in the upbringing of children will help to mould a child's personality for a more responsible adulthood. If you teach your children good values, definitely they will imbibe these values as they grow up and the women, especially have to rise up to this task.
Mr Denis Onoise, a child protection specialist, UNICEF, reiterated the need for "Call to Action'' by governments and stakeholders to add child protection budget line to national chart of accounts.
He said that based on studies, currently, only 14 per cent of child protection expenditure in Nigeria was devoted to critical prevention services.
According to him, there is also need to formalise an End VAC National Act Plan and establish VAC helpline.
"These will improve the delivery of child protection services across the country,'' Onoise said.
Ihechu is of the News Agency of Nigeria.
Vivian Ihechu
Insecurity, Traditional Rulers And Community Policing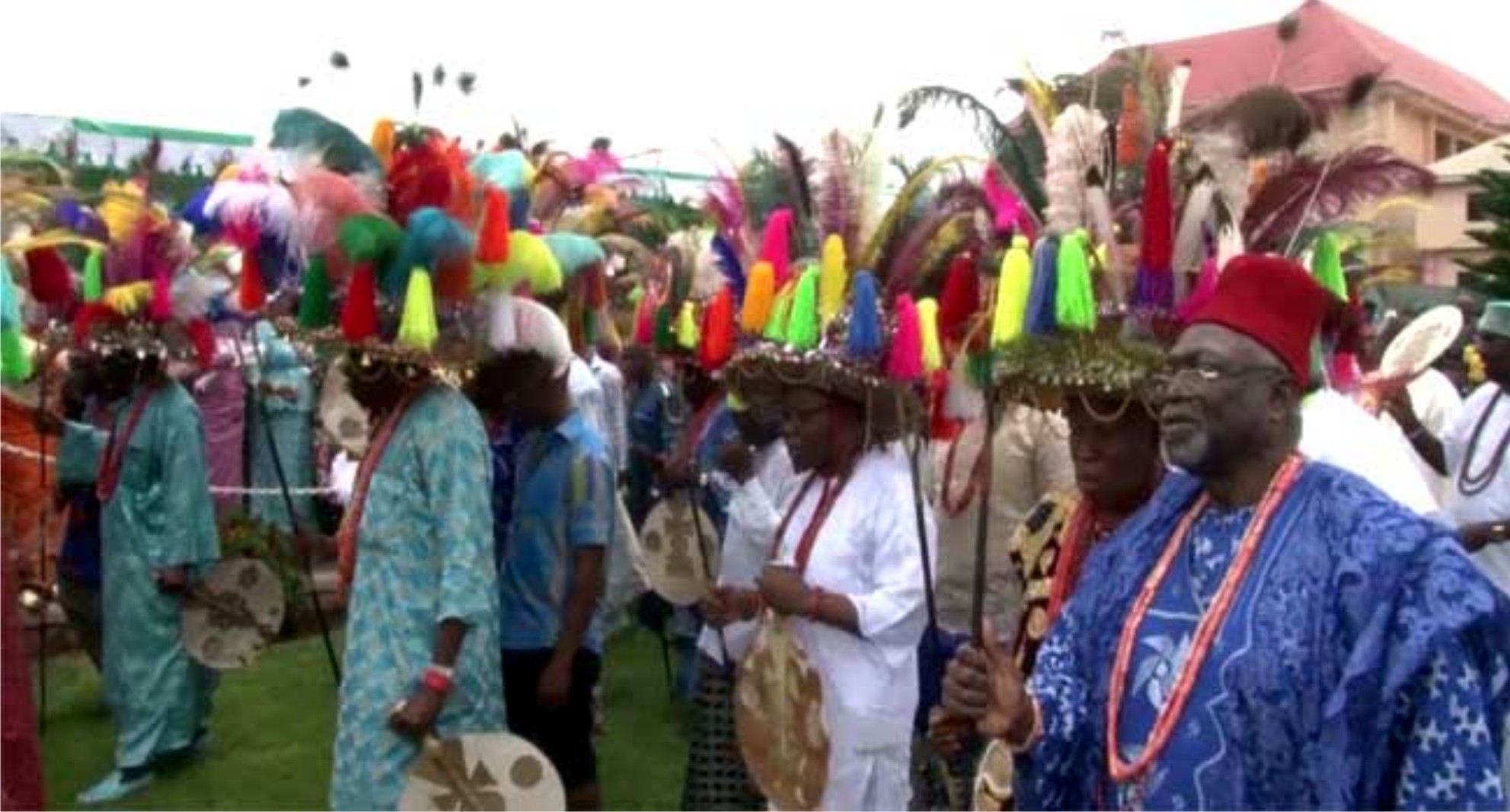 The hue and cry about insecurity in Nigeria reached an alarming crescendo when the daughter of Afenifere's leader, Reuben Fasoranti, Olufunke Olakunrin was killed by suspected herdsmen at Ore junction, Ondo State on July 12.
The ensuing reactions were charged, emotional and combustible.
President Muhammadu Buhari swiftly offered a soothing response; he directly commiserated with Fasoranti and reassured Nigerians of Federal Government's commitment to the protection of lives and property.
In the aftermath of Olakunrin's death, alongside other incidents of killings, the Pan-Yoruba socio-political organisation, Afenifere, ordered  killer herdsmen to leave South-West now or face serious confrontation. The organisation said that a lot of people had been killed due to the activities of killer herdsmen between 2015 and 2019.
An Afenifere chieftain, Chief Ayo Adebanjo, said the quit order was because of the killing of Olakunrin.
Determined to assuage feelings and find lasting solutions to the reoccurring security challenges, Buhari directed the Vice President, Prof. Yemi Osinbajo, to confer with traditional rulers and get their input  vis- a-vis adopting community policing.
Consequently, on July 20, Osinbajo held separate consultations with the Akarigbo of Remoland, Oba Babatunde Ajayi, and the Awujale of Ijebu Kingdom, Oba Sikiru Adetona, all Ogun  monarchs.
Osinbajo was accompanied to Ajayi's palace by Governor Dapo Abiodun of Ogun.
"As you know, there are many significant security concerns all over the country, and there are concerns also in the South-West. So, I am here on the instruction of the president to consult with the traditional ruler, the governor and others on what to do to beef up security and to generally improve the security architecture.
"Of course, you know that Kabiyesi is not just a traditional ruler, but a very important part of the government. That is why we are here; to talk to him and agree on few modalities for beefing up security; and ensuring that we are fully conscious of all that is going on, just to be sure that peace and security reigns here and across the country.''
Osinbajo expressed optimism that by God's grace, Nigeria would overcome all its problems and set itself on the path of peace and prosperity. The vice president, who also visited the palace of the Awujale of Sagamu, said the monarch was one of the most important voices in the South-West.
He said they had discussed on the important steps to take in order to improve the security architecture generally. According to him, the monarch has given a lot of insight; his own views, on what needs to be done, how to go about it, and what has been done already.
"But very importantly, he showed his commitment to ensure that there is peace and security, and that everybody lives in peace with one another and maintains the highest level of security.
"We are consulting with many of the traditional rulers across the country, but there are concerns in the South-West now. The president has spoken about the role of traditional rulers in maintaining peace and security in their own localities. As we know, they are the closest to the grassroots; the closest to their communities.
"One of the critical things we expect from our community policing efforts is some integration between the traditional rulers, the community and the police; and efforts they are making to improve intelligence; and we need to understand what is going on.
"We need to know who is where, and what exactly is happening all around, so they can be transmitted to the more formal security agencies, such as the police and the army, depending on where and what the situation is," he said.
In the same vein, Osinbajo, on July 23, met with Osun monarchs at Osun Government House, Osogbo. The vice president, after the meeting, said that community policing was one of the methods that may be adopted to improve security.
In his contribution, Osun Governor, Gboyega  Oyetola, who was represented by his Deputy, Mr Benedict Alabi,  applauded the Federal Government's efforts in nipping the security challenges in the state in the bud.
"On behalf of the government and people of the state, we appreciate President Buhari's administration for being pro-active and for showing interest in the security of our people in the state and in the South-West,'' he said.
Buhari also held a consultative meeting with South-West Obas on July 31 at the Presidential Villa. Buhari said that the vice president had already begun consultations with some Obas and he had been receiving feedbacks and observations.
He said that the consultations were important because traditional rulers formed a critical part of governance structures, especially in their respective communities, where they felt the pulse of the people being the closest to the populace.
The president said that the dynamics for safeguarding security kept changing and stressed the need to adopt modern, technological and people-centred methods in achieving the goals. Buhari said that as the traditional authorities in their communities, government and the security agencies would be relying on them to monitor the communities. The president also announced other measures government intended to adopt to tackle security challenges.
"Some of these interventions include an expedited commencement of community policing, a robust revamping of police intelligence gathering capacity and the significant boosting of the number of security personnel in our local communities.
"This, in specific terms, will include recruiting a lot more police officers and doing so right from their local government areas, where they would then be stationed in the best practice of community policing.
"Working with the state governments also, we intend to beef up the equipping of the police force with advanced technology and equipment that can facilitate the work of the security agencies.
"I will be issuing directives to the appropriate federal authorities to speedily approve licensing for states requesting the use of drones to monitor forests and other criminal hideouts.
"We also intend to install CCTVs on highways and other strategic locations, so that activities in some of these hidden places can be exposed, more effectively monitored and open to actionable review.
" We will equally continue to bring in our military when needed to complement the work of the police, including possible deployment of troops on certain highways on a temporary basis, and the use of the Air Force assets to bomb hideouts where criminals are located,'' he said.
On his part, the Ooni of Ife, Oba Adeyeye Ogunwusi, who spoke on behalf of the Obas, said that the president had agreed to fast-track the monitoring of the forests in the region with the use of technology such as drones. He said that policemen and officers would be recruited among people born and living in the various communities in the region.
"We can use that strategy to avert tension going on now in the South-West," he said.
Deserving no less attention was the recent kidnap of a pastor of the Redeemed Christian Church of God (RCCG) and four others, along Lagos-Ibadan Expressway, and the  killing of a Catholic priest, Rev. Fr. Paul Offu along Ihe-Agbudu Road in Awgu Local Government Area of Enugu State. The incidences, among others, buttress the call for drastic and effective measures to be adopted to tackle insecurity across the country.
Undoubtedly, bringing traditional rulers into the security architecture will enhance intelligence gathering and effective community policing that will reasonably address the nation's security concerns.
Okoronkwo, writes for the News Agency of Nigeria (NAN).
Chijioke Okoronkwo
Boosting Nigeria's Cassava Competitiveness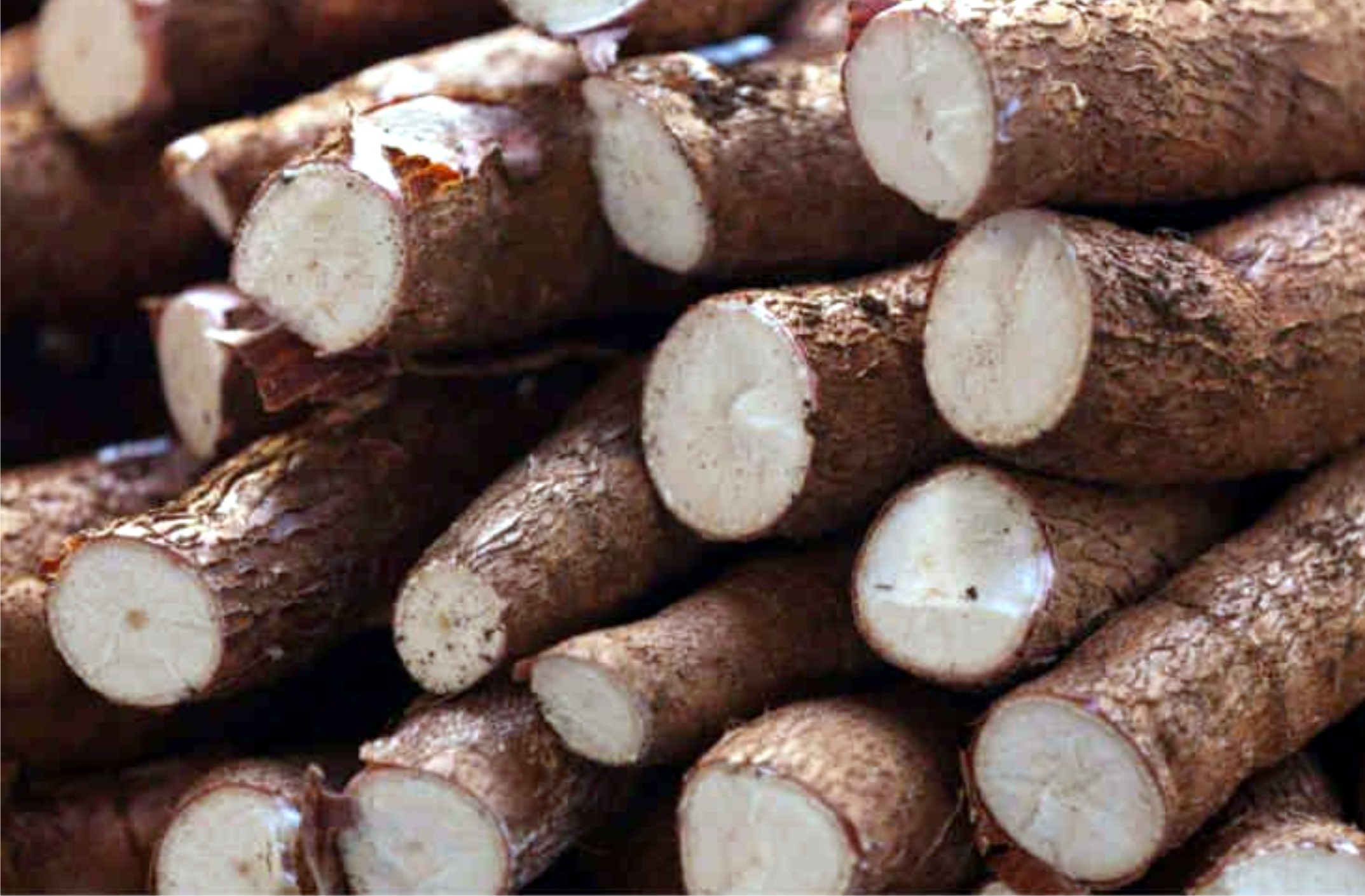 The Presidential Initiative on Cassava, launched in 2003 during the administration of former President Olusegun Obasanjo, was designed to promote cassava as a viable foreign exchange earner for Nigeria.
Then President Goodluck Jonathan sustained the programme by launching the cassava flour initiative. The progamme was meant to bring to the fore, the potential of cassava cultivation and to encourage Nigerians to consume cassava bread made from cassava flour.
The initiative was commended as it would help reduce the cost of bread, because of the high cost of wheat, as Nigerians currently cherished and consumed bread made of wheat. Stakeholders are worried that cassava bread is yet to become popular, while the desired production level of cassava is yet to be achieved.
They blamed the development on poor attitude of farmers to cassava cultivation and lack of technology and the needed infrastructure to churn out cassava flour and called for viable policy to strengthen cassava cultivation and processing to encourage farmers to cultivate cassava.
Cassava Compact Leader, International Institute of Tropical Agriculture (IITA), Mr Adebayo Abbas, who spoke on the need to strengthen cassava policy, stated that cassava remains one of the most consumed food crops in Africa. According to him, the potential market for cassava products is large and growing.
Abbas stated that Nigeria is the highest cassava producer in the world, producing a third more than Brazil and almost double the production capacity of Thailand and Indonesia.
He stated that cassava had been recognised to become agro-industrialised across the African continent to achieve key poverty reduction and economic growth target.
According to him, Africa imports annually about 50 million tons of food, such as rice, wheat, maize and sugar, worth over 35 billion dollars and such food imports have been projected to increase to nearly 100 billion dollars by 2025. He said such increase in food imports is a risk to the balance of trade for most African countries and it also represents a unique opportunity for crops such as cassava.
"Cassava grows well in the continent because it can replace up to 80 per cent of our food imports, especially in processed forms such as flour, native and modified starches, sweeteners and beverages," he said.
Abbas stated that for cassava to become an important carbohydrates source in Africa, the triangle of productivity, processing and rural infrastructure must be met. According to him, farmers must have access to technologies to raise cassava productivity from the current 10 to 15 million tons per hectare in many African countries to 20 to 25 million tons.
Abbas said that incentives for investment in processing would be achieved through the development of robust supply chains and government's policies that reduce transaction costs for  processed cassava. He noted that rural infrastructure is as important in cassava farming as technology or investment in cassava processing.
The National President, Nigeria Cassava Growers Association (NCGA), Mr Segun Adewumi, called on the Federal Government to review cassava policy in order for the commodity's value chain to penetrate the international market. To him, the cassava industry has gone beyond growing for consumption and if properly harnessed would generate huge foreign exchange.
He stated that the government and other stakeholders must cooperate to ensure that Nigeria's cassava penetrate the international market. Adewumi said that many players are interested in cassava farming but the environment has not been conducive, especially the issue of price.
The Chief Executive Officer, Psaltery International Company, Mrs Yemisi Iranloye, also called on the government to promote the cassava business, through the review of government's cassava policy to meet international standards. Iranloye stated that the present cassava policy for starch and cassava flour have been there since 2005.
She said that the policy had not been reviewed, noting that the last policy was made when there were not many players buying cassava products in Nigeria and there was no standard in the cassava business. According to her, the policy had been in place when there were no big processors, stressing that there was need to review the cassava policy.
She added that just as the review of cocoa, palm oil and other farm commodities' policies, cassava is now used to produce food grade starch sold to breweries, packaging and confectionary industries. Iranloye said that the starch industry had a lot of challenges, adding that it must be encouraged in order to compete in the international market.
"Most times, when there is price drop in the international market, the multinationals often expect the price to also drop in Nigeria.''
She, however, noted that the case is not always the same when the price goes up in the international market, but negotiation is however ongoing to get to the desired destination.
Permanent Secretary, Ministry of Agriculture and Rural Development, Dr Muhammed Umar, said that the Federal Government raised the production of cassava from 36.8 million MT in 2013 to 54 million MT, and also developed efficient value-added chains for high quality cassava flour.
He said that the ministry was working with a Malaysian firm to establish one cassava starch processing plant of one ton per hour capacity in each of the six geo-political zones. This, according to him, will complement the 2-3 tonnes per day plant earlier established.
"Also, in the current fiscal year, provision has been made to equip Federal University of Agriculture, Abeokuta (FUNAAB), with tissue culture laboratory with modern equipment to enhance rapid provision of quality and disease resistant cassava planting materials," he said.
As requested by players in the cassava business, the Federal Government should strengthen its cassava policies to enable the country generate reasonable foreign exchange from export of cassava products.
Ogunshola and Olaifa write for News Agency of Nigeria.
Femi Ogunshola and Bukola Olaifa