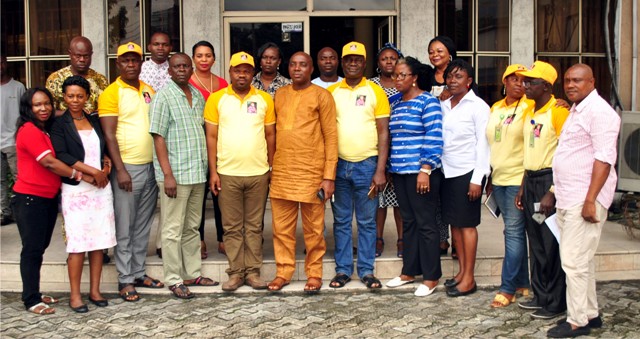 Ex-President, Dr Goodluck Jonathan has said that the growing number of presidential aspirants in People's Democratic Party (PDP) was a welcome development because it would give members the opportunity to make their choice.
"The more people that are interested, the better for the party. If you have only two aspirants, for a political party and you know the way play politics is played in this country, the division between the two camps will be so bad, not from the candidates themselves, but supporters of the candidates who may be exchanging all kinds of bitterness, and at the end of the day, one must lose and those people will feel that they do not belong to the system and that they will not be accepted. There will be tendency for them to leave", Jonathan argued.
Jonathan, who was speaking in his house in Bayelsa State capital, Yenagoa, when a former Sokoto State Governor and PDP Presidential aspirant, Alhaji Attahiru Bafarawa came to seek his support, advice and blessing for his ambition, said "when there are more aspirants and the party does what is right, by providing a level-playing field for every aspirant, the best person among them emerges, they will all work for the party.
"So, to me, it is better to have many aspirants. As leaders, we are talking. Before the primaries, I believe we will talk to the aspirants to ensure that things are done in a way that everybody will be happy. The key thing is not the aspirants, but during the primary, we must make sure that the ground is level and nobody will leave the party out of anger."
He stressed the need for leaders to seek power for the benefit of unborn children, improve the society today, so that the generation to come will not judge them harshly.
The ex-President commended the courage of Bafarawa in seeking to contest the president seat, and wish him the best luck in his ambition.
Earlier, Alhaji Attahiru Bafarwa had said, "my visit to you is to seek your wise advice, support and blessings, with the belief that as a former President, I will have a lot to learn from you".
The former Sokoto State governor, who described him selves as democrat, said he had been in politics for over 40 years, promised to remain in the party even if he did not get the nod of his party members for the position he is seeking, "my kind of politics is not do or die affair".
Austin Ebipade, Yenagoa