Why Wike Deserves Re-Election – Akawor
As the 2019 general elections draw nearer, renowned technocrat and Nigeria's former Envoy to Republic of Korea, Ambassador Desmond Akawor joins the ever increasing traffic of those insisting on the re-election of Rivers State Governor, Chief Nyesom Ezenwo Wike for his uncommon achievements.
Akawor, the Director-General of the New Rivers Vision in the 2015 polls that saw the emergence of a giant that is globally being celebrated," has had a stint with First Aluminium and quite an odyssey with public and diplomatic services.
Presently, the Administrator of Greater Port Harcourt Development Authority (GPHDA), Akanwor had been at various times, State Commissioner for Water Resources, Managing Director of Niger Delta Basin Development Authority, Executive Director (Engineering and Technical Services, Nigerian Ports Authority, Minister of State, Federal Capital Territory and Nigeria's Ambassador to Republic of Korea and Dean of African Diplomatic Corp in that country.
In this encounter with Editor (Politics), Victor Tew and Chief Correspondent, Ike Wigodo, he adumbrates on why Wike deserves re-election and dwells extensively on efforts at developing Greater Port Harcourt.
Excerpts.
Q: As the Director General of Chief Nyesom Wike's Campaign Outfit in 2015, how would you score him now as a governor?
When I speak about politics in Rivers State, I speak on the point of sincerity. I played a major role in the emergence of this government. When I was invited to work with this government, I asked questions and I got answers before I became convinced. And considering where I come from and my relationship with my people, I told them in a crowd that if Chief Barrister Nyesom EzenwoWike is not returned, they should not allow me into Egberu in Oyigbo Local Government Area. It is not easy for a man to take such decision. But I took the decision because I was convinced that he was going to deliver and I needed my people to be at the centre of government. As the Director General of the campaign, we visited all the local government areas and never a day did Wike say he will not go out for campaign because he is sick or tired.
He always tackles issues before they come. That shows a man who is mentally ready and ready to serve the people.
Those complaining are selfish people. Wike has made it clear that this government needs to work and develop Rivers State.
There is no local government in the state that this government cannot boast of at least two projects. For us as his disciples, we feel contented. We are happy that we did not take a wrong decision.
What has been your challenge as the Administrator of GPHDA?
GPHDA is an establishment I made contribution to while as a Minister of State for Federal Capital Territory (FCT). I wrote a memo to the then Governor of the state, Sir Celestine Omehia on the need to establish a satellite town and Greater Port Harcourt.
While at FCT, I was the head of the satellite town in FCT while El Rufai was in charge of FCT. Remembering my state as a one city state, I felt that we needed to develop other areas to move away from the one city status. We have great ideas for such opportunity in city development.Private partnership is a key and with what I saw in Korea in new town development, new grounds are broken in those countries. I saw a lot and on arrival as the Administrator of GPHDA, what I saw on the ground was completely different from the initial dreams of GPHDA. I saw the city being developed by building a house from the roof and those challenges have pulled me down; it has slowed down development. Instead of government playing regulatory role, it was participating in the city development itself. The in-thing all over the world, is a Public Private Partnership (PPP) and government will always play that regulatory role, make available land. But when I got to GPHDA, I discovered that plots of the land were acquired, and government decided to go into ventures. In most cases, 49 and 51 per cent with private ventures.
That idea was not the initial plan for the development of the city. Nobody ever develops a city through that way. What government does is to make available land and do some regulatory activities with private investors.
Actually that has slowed down the pace of development in the new city. I tell you, about 90 per cent of the land acquired from the natives are encumbered from one to another.
We have some projects that government involved itself and completed. When we came into the office, we discovered a project that government had to pay N9 billion.Where will such money come from with the reality on ground today? That is a major challenge we have, the policy and decision taken by the former administration believing that government will always have money like we had that period.
The reality all over the world is that government will never have money. The money will always come from private investors. They will generate the job, secure funds and finance, and utilise it judiciously. But government will normally make available land and carry out regulatory function and enforcement and adherence to the master plan. That is the major challenge we have faced in our bid to develop GPHDA.
We are not employed to get into a place where there is bread and butter; so far, we are seeing the green light at the end of the tunnel.
How have you been able to tackle these challenges?
We have looked at the area and negotiated with all those involved with our cards facing up, telling them where we are and where we are going. Whatever contribution we have made, our lands will remain as our equity.If with the equity we are supposed to have 49% and it takes us down to 35%, so be it. Our dream is to get the city developed and when the city is developed, there are more things accruable to government. Let the place be developed and built up.
The second thing we have done is that in some areas we have acquired the land, may be compensation not fully paid to communities, we partner with private investors to complete such compensation,assuring them that we are ready to go with them. If all these transactions will keep us at 10%, that is where we are, the process will be driven only by you. Because, in such a way we form a social purpose vehicle to drive the process.
We will have our engineers who will conduct regulatory check, I can tell you it will work. We have a group that developed Abura estate in Abuja and other areas in Lagos. We are working with them now to develop Sugar Land Estate in GPH. We have already cleared 40 hectares of land and as I speak to you now, they have sample houses, duplex and attachment. These houses would be sold. People are already buying and the group will build houses and make plans available.Since this land has full services, what we do is to regulate what you want to do. If there are areas to build bungalow, it should be, if it is duplex, same and high rising etc. Most of the IOCs, their cooperatives are buying it now. I have a memo that Nigerian National Petroleum Corporation (NNPC) wants to buy and build. While the private sectors do the funding, our equity is the land which we regulate.
The GPHA will make some money at the end if after the houses are built and the owners taken possession because services like sewage, power, etc, should be paid for.
We also have a sub-power station in Rumuosi and Ikwerre Road where we have 24-hour power supply. These are areas management can get some revenue. That is one project going on. After that we have another job being handled by Afriplus plus. They used to be the management of Afribank. They formed a cooperative.We have signed a Memorandum of Understanding with them and they have started clearing. We had our first meeting and we will start the implementation soon. They are building where we have MTEL Road, by Salvation Ministry Church. We hope to move from that area to Obiri Ikwerre/Airport Road for another new area.
The third group is the Masters which project is called Airport city. They have done clearing as well. They will commence building soon. It's going to be mixed use: big shopping malls, hotel accommodation, etc. These are private group and our relationship with them is the land.
Another major development that will soon come is when you come from Obiri Ikwerre area.We have given 50 hectares of land to NNPC properties led by Sokari. They have made proposal and we have approved it and they will soon start building. Although, it is entirely for their staff and people from other oil companies, they have done the development plan. Because they are federal government body, they want outright purchase of the land. So they will outrightly pay Rivers State Government for the land but we will still do our regulatory work to ensure that they adhere to our master plan.
When do you hope to complete these projects?
We hope that in less than 18 months, most of these projects must have been through with the first phase. But, the most important thing is that activities are going on unlike before. City development has to be followed continuously, not just doing a road and commission or looking at a particular area.
The state government will generate revenue, but the city must come on board first. We have to look at the cities from day one and know where the road will be and where not. From day one, you know that somebody has to pay his water rate. Today, nobody in Diobu and Port Harcourt Township would want to pay water rate because they are used to the old system. It is hard to bend them, but this one,individuals will not have their water if they do not pay. There will be a central water system in which you have to pay.These will involve those to manage the water, etc. We are thinking of how to concession the water project in the new city. Our power project will be concessioned out. The power was built by Weltec and the water project was built by a South African firm. For these to be functional and efficient, they have to be concessioned out. We want to run it as a commercial, not welfare scheme.
Many have been approaching us, but we are looking at the area, it is easy to concession it to people who are in the area because they know what it means to run their scheme.
We want to have a city that will be three to five minutes to the airport. We are planning to have a new city that has a golf course in it, where you can walk to the stadium and other things that will add value to people's lives.
It is unfortunate that our people are not ready to invest. Those who have money to invest want to build hotels that will only operate for two or three years.They all want to stay and live in Old GRA. It is painful they are not taking advantage of the opportunities. Majority of the investors are coming from outside the state.
All the plans have designated recreational centres like the sugar estate. They have seven recreational parks. They will also have a crèche, school for the handicapped, etc.
Are you saying that the Master Plan has been distorted?
No, the master plan has not been distorted. Apart from areas where government has acquired and paid full compensation, natives sold the land to unknown people who do not seek necessary approval from the authority.
There are lots of schemes.You pay initial fee and you pack in and be paying instalmentally. The good thing about it is 24-hour power and water supply for the area. They also have a mortgage system.
Since we are in partnership with these groups, we will ensure that 1,000 and 3,000 houses are made available to civil servants in the state. This is to allow civil servants to own houses of their own. The Federal Mortgage Bank is also involved.
2023: Wike'll Not Foist Successor – Akawor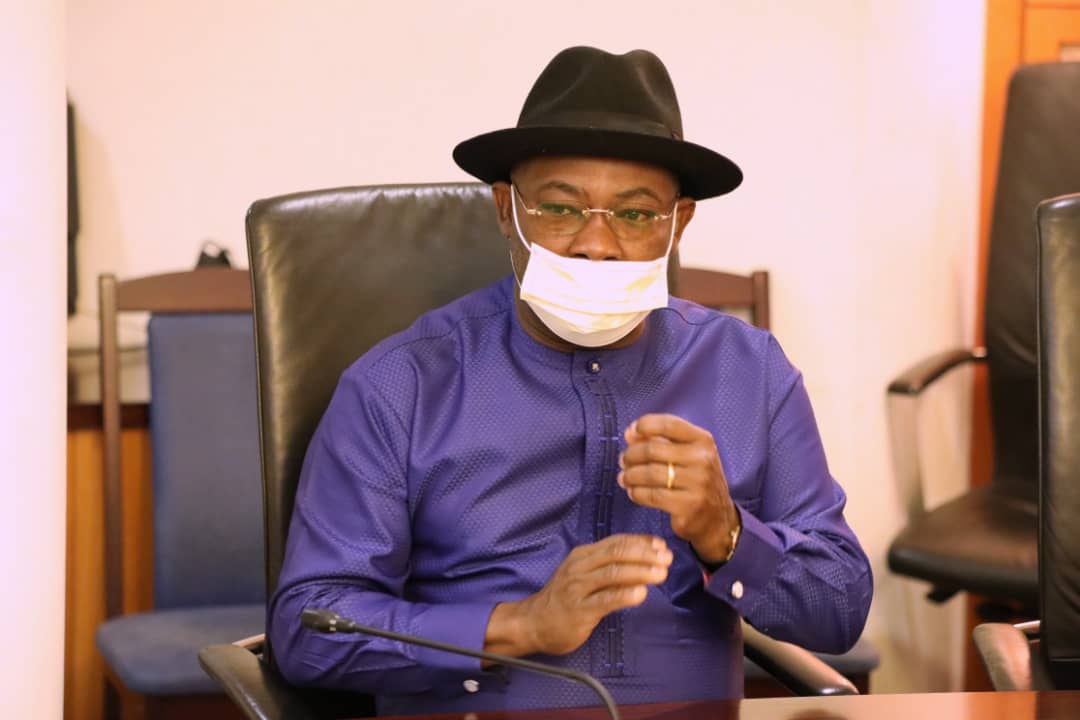 Chairman of the Peoples Democratic Party(PDP) in Rivers State, Ambassador Desmond Akawor says the Governor Nyesom Wike will not impose any successor in the state.
He gave the assurance when he appeared on a radio programme tagged "Viewpoint" in Port Harcourt at the weekend.
The PDP chairman said the process of succession would be open to all the party members and stakeholders.
In his words," the governor has made it clear that he cannot on his own decide who is going to succeed him. He runs a collegiate system and for now the time has not come."
With a hitch- free local government elections concluded, Akawor noted that it was a prelude of what would obtain in 2023 as the PDP will consolidate its stronghold in Rivers State.
" We believe that in 2023 we will tell Rivers people what we have done and not what we will do. There is no local government area that the governor has not completed up to two projects," he remarked.
On the alleged furore between Wike and PDP National Chairman, Prince Uche Secondus, the State PDP chairman said such claims were mere insinuations and not true.
He recalled that at a recent party function Wike and Secondus were seen together, and wondered where such stories were coming from.
Besides that, Akawor was of the view that disagreements were bound to happen in politics ,but that there was no love lost among the leaders currently.
He flaked the opposition for fanning embers of disunity amongst the people through propaganda which often pointed the state in bad light and discouraged investors.
Akawor called for continued support for the present administration in the state considering the huge investment on infrastructure and other sectors to boost the economy.
By: Kevin Nengia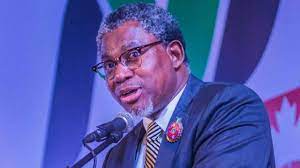 The National Publicity Secretary of the Peoples Democratic Party, Kola Ologbondiyan, says Governor Yahaya Bello of Kogi State cannot point to any development project he implemented for the benefit of the people.
A statement signed by the Assistant Director (Head of Unit) Publicity Department of PDP, Richard Ihediwa, and made available to newsmen yesterday quoted Ologbondiyan as having said this during his tour of PDP formations in the state at the weekend.
He lamented that Governor  Bello had "turned Kogi into the most backward state in the country, with infrastructural decay."
"Yahaya Bello has done absolutely nothing to merit any form of commendation," Ologbondiyan  insisted.
He urged Bello to "utilise the resources of the people of Kogi State for their benefit, including infrastructural recovery as well as paying workers and pensioners."
However, the state Commissioner for information, Kingsley Fanwo, while reacting to the statement, said that the state government did not need to react when his Kabba people are already pointing to the massive road constructions in his home town.
He described Ologbondiyans statement as "reckless and false" who does not deserve the luxury of response from a serious government whose own people have seen the massive works going on in that part of the state and others.
"We thank his people in Kabba for coming out to point to the recklessly false statement by Ologbondiyan.
"His party recently said they were afraid of GYB ahead of 2023. So, they have possibly started hatching their plans. Unfortunately, they have started on a wrong note," Fanwo noted.
"Continuing, he said, "When PDP was in power in Kogi, a governor refused to put electricity in his home town. GYB did it.
"In Ologbodiyan's Senatorial District, GYB established the best rice mill in Nigeria, apart from other infrastructure like roads, schools, hospitals, water facilities and others.
"Today, over 200 communities are to be connected to the national grid in Kogi East in the next couple of months, as the project has reached 95 percent completion.
"Look at the massive road projects in Kabba, Omala, Olamaboro, Okene as well as healthcare infrastructure springing up everywhere.
"The Ganaja Junction Flyover is emerging into a masterpiece. We sympathise with Kola Ologbondiyan and his sinking party.
"Yahaya Bello has done and also doing what their parties failed to do over the years."
Soludo: 'INEC Must Redeem Self'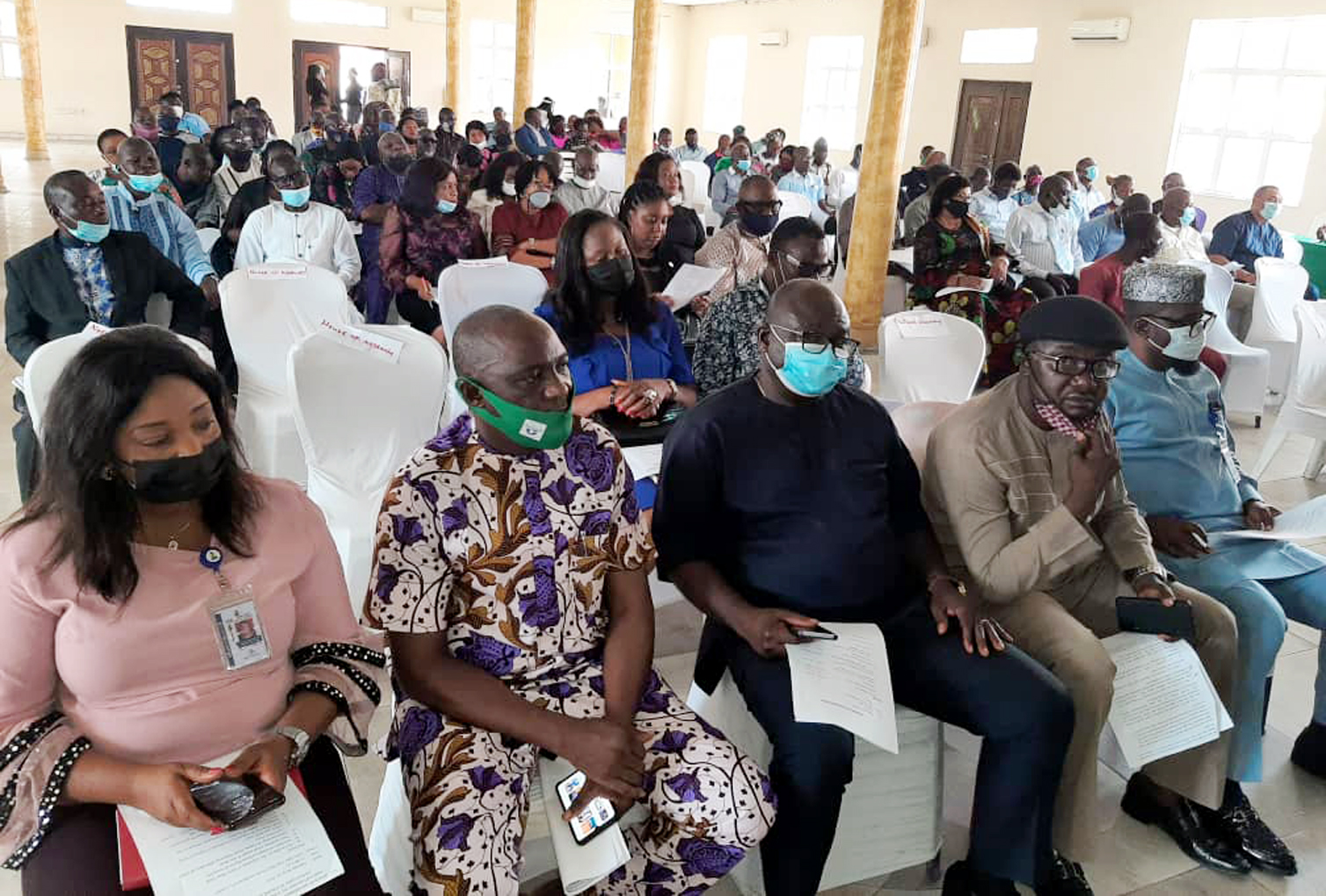 The All Progressives Grand Alliance (APGA) has urged the  Independent National Electoral Commission (INEC) to redeem itself and recognise  'legitimate' candidates of the party in the November 6 governorship election.
National Chairman of the party, Mr Victor Oye , who made the call on Saturday while briefing newsmen in Abuja  said that there was only one APGA,  which was led by him, with Labaran Maku as National Secretary.
The Tide reports that INEC had originally received  the names of Chukwuma Soludo and his running mate, Mr Onyekachi Ibezim as candidates of APGA.
However, citing a court ruling, the electoral umpire dropped the names and replaced them with Chukwuma Umeoji and Obiageli Orogbu as the new candidates of APGA.
Reacting to the development, the APGA national chairman faulted the action of INEC in  recognising an illegal body and illegal candidates.
He said that the party was one, had no faction and its leadership which came on board in May 2019 was the legitimate body of APGA at the national level.
"Our leadership was duly elected on May 31, 2019, in a well organised national convention in Awka, and  attended by all the organs of the party expected to be at the convention.
"On the roll, we have 608 members of NEC but what you saw on June 25 was a contraction, they gathered men and women from the streets not up to 50 and they called it NEC meeting .
"Again, what INEC did, we were the first political party that uploaded the particulars of our governorship candidate and deputy to INEC on July 2, in accordance with the electoral act.
"According to section 313, of the electoral Act 2010 as amended, INEC is expected to have published that name within seven days of uploading of those particulars but they waited till July 15, 13 days after to concoct what they did on July 16, 2021.
"For me, the only way INEC can redeem their image is to reverse itself immediately, they should not wait for one minute.
"After all, there is a court judgment from Awka that has given them a soft landing, the judgment from Awka was very clear .
"The judgment solved all the legal puzzles you could ever think of, so what is holding INEC from implementing that," he said.
He expressed hope that INEC in its proposed meeting on Tuesday, would reverse itself and recognise the right candidates.
Oye used the opportunity to stress that there was no crisis in the party, adding that APGA remained one and united.
He described those parading as a faction of the party as mere invaders.
"The thing is that we have  invaders, they invaded our party, street urchins 'with a master plan to destroy the party for the benefit of a particular aspirant'.
He said the aspirant in question had bought forms, attended the screening and was screened out, wrote a petition which was dismissed before resorting to forming a phantom group which he called the opposition of APGA.
"APGA has no other national chairman and no other national leadership except the one led by me as national chairman and his Mr Labaran Maku as the National Secretary.
"No other faction so to speak has the right, constitutional, legal or legitimate right to speak for our party.
"So the truth of the matter is that, out party is waxing stronger and stronger despite the distractions because the whole essence of what is happening is to distract us from focusing on victory in Anambra.
"They know that a united and undistracted APGA will win the election massively, they knew what happened in 2017 so they are afraid it will be  repeated in 2021," he said.
The APGA chairman, however, stressed that the party was taking due steps to ensure the right thing was done by INEC.
He said  the party under his leadership had served INEC the court order which he noted that the commission had minuted to the relevant quarters.
"We have also written the Chairman of INEC, drawing his attention, calling all the legal odysseys, we had embarked upon from 2019 till date.
"Do not forget that we have a subsisting court judgment flowing from the Anambra Judiciary Awka division," he said.
"The judgment was given in November 2019, giving the legality to the national convention conducted by our party that the convention that produced us as national officers of the
party, held on May 31, 2019.
"Why did INEC not bank on that judgment to publish the names of our candidates, Prof. Chukwuma Soludo and his deputy Dr Onyeakachi Ibezim.
"Why should INEC consider a judgment from Birnin Kudu Jigawa, 9,046 kilo meters from Akwa.
"That judgment did not say anything about me, the judgment was talking about Edozie Njoku. So the court sacked Edozie Njoku, it did not sack me. Edozie Njoku has never been the national chairman of APGA .
"There was a court order from Federal High court Awka, directing INEC to maintain the status quo and publish Soludo's name as given to it on July 2, 2021 but INEC did not obey that court order.
"We served INEC the court judgment from Awka on November 2020, it did not obey it. INEC must do the right thing and publish the names of  legitimate candidates of the party," he said.