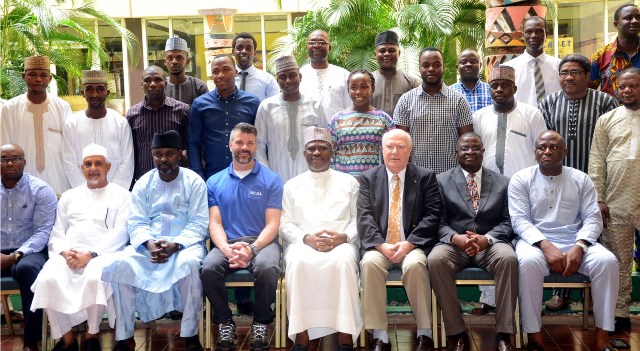 A security expert and Chief Executive Officer (CEO) of Centurion Security, Grp Capt. John Ojikutu (rtd) has called for sanctions against airlines that operate in Nigeria which breach regulations that forbid airlines from abandoning their aircraft.
Ojikutu who was reacting to steps taken by the F`ederal Airports Authority of Nigeria (FAAN) to evacuate abandoned aircraft, while interacting with aviation correspondents at the Port Harcourt International Airport, Omagwa, Tuesday, said that the authority took the right steps for the sake of safety.
"FAAN had not only taken the right steps, but the agency should go ahead to demand for the cost of evacuating these airplanes from the owners.
"The owners of these abandoned airplanes should be reported to the Nigerian Civil Aviation Authority (NCAA) for further sanctions.
"There should be penalty for breaches of any such regulations, which, for all intents and purposes, are for airport/aircraft safety operations.
"Such regulations must be a derivative of the National Civil Aviation Regulations (NCARS) and recurrence in the approved airlines/aircraft operators safety programme", he stated.
Ojikutu also declared that FAAN was right to have taken such action on the aircraft and possibly take action to demand for the cost of removing the aircraft from the operator, for all intent and purposes on airport safe operations.
He said that such breaches should be reported to the NCAA for further sanctions, so as to put airline operators on proper check on this.
Corlins Walter