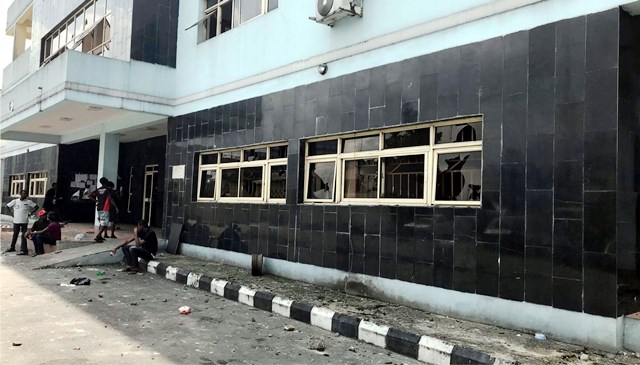 The Rivers Sate Executive of the Amalgamated Union of Public Corporation, Civil Service, Technical and Recreational Services Employees (AUPCTRE) has joined other labour unions in the state to condemn the recent attack on the State Judiciary by suspected political thugs.
The state chairman of the union, Chief Patrick Igbo who expressed the union's displeasure in Port Harcourt also described the invasion as an invitation to anarchy.
Igbo said it was also an attempt to ground the judiciary from performing its function.
"We are joining other labour unions in the state to condemn the act.
"It is barbaric and not in tandem with democratic norms".
He stressed the need for politicians to allow the judiciary to carry out its function as an independent entity, stressing that the people of the state should not allow the era when the courts were shut down in the state to return.
He advised all aggrieved politicians to imbibe peace by using the right channel to seek redress and advised the youth to resist being used by politicians to destabilise the state.
The AUPCTRE chairman also commended Governor Nyesom Wike for his labour friendly policies, stressing that his physical presence at this year's Labour Day march past had rekindled the confidence of workers in the present administration.