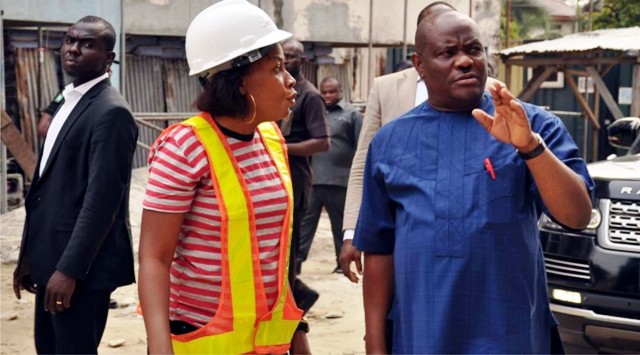 Aisha Yesufu, co-convener of BringBackOurGirls, BBOG, advocacy group, yesterday lambasted President Muhammadu Buhari over killings in Zamfara State and other parts of the country.
The BBOG co-convener maintained that Buhari has failed following his alleged inability to protect the lives of Nigerians.
She made the remark while reacting to report that about 60 people were killed in two separate attacks in Anka Local Government Area of Zamfara State between Tuesday and Wednesday last week.
Following the renewed attacks, Governor Abdulaziz Yari of Zamfara State had on Friday ordered security agents in the state to shoot and kill anyone caught carrying firearms in the state.
In a tweet, Yesufu suggested that Buhari was not "fit to be called Commander-In-Chief" because he had failed to cordinate the protection of Nigerians.
She tweeted, "A government that cannot protect the lives and properties of its citizens is not fit to be called a government. A Commander-In-Chief that cannot coordinate the protection of his citizens is not fit to be called Commander-In-Chief.President Muhammadu Buhari @MBuhari has failed."
Meanwhile, the apex Yoruba socio-cultural group, Afenifere has criticised the Federal Government over its warning issued to prominent Nigerians against inciting statements, and accused the Presidency of tacit complicity in the lingering herders' killings across the country.
It would be recalled that the Senior Special Assistant to the President on Media and Publicity, Garba Shehu, had in a statement, said that unrestrained pronouncements by some prominent Nigerians were capable of encouraging criminals to defy legal and democratic institutions.
But in response, Afenifere, in a statement by its spokesman, Yinka Odumakin, described the Presidency's reaction as insensitive and offensive, and an indication that the Federal Government supports the activities of the killer herdsmen.
He called on the United Nations Special Rapporteur on Genocide to investigate the killings before a chaotic situation breaks out in the country.
The statement reads, "Is it asking Nigerians being killed to defend themselves that could lead to a breakdown of law and order? Seventy-three people were killed in one day in Benue.
"Many people have been killed in the last three years. Not one person has been brought to book by this government.
"This statement is so embarrassing, offensive, unfeeling. It shows clearly that the Nigerian Government is fully behind the activities of the herdsmen, who are killing people, and that is why we restate our demand.
"Since there is no justice from the Federal Government, the United Nations Special Rapporteur on Genocide should look into what is going on in Nigeria before there is a breakdown of law and order," Odumakin added.