Name Thieves In Buhari's Govt, Fayose Tells Maina – Wants Falana's Prosecution Over N1bn EFCC Property
Ekiti State Governor, Mr Ayodele Fayose has challenged the former Chairman of the Presidential Task Force on Pension Reforms, Mr Abdullahi Maina to go ahead and tell Nigerians those thieves that he alleged were surrounding President Muhammadu Buhari and his government and answer the corruption allegations against him as well as his fraudulent reinstatement.
Governor Fayose described the Maina's interview shown on Channels Television yesterday, as explosive, saying he was sure that President Buhari will look the other way just as he did on the allegation of award of $25 billion contracts without following due process made against the Group Managing Director (GMD) of the Nigerian National Petroleum Corporation (NNPC), Dr.Maikanti Baru by the Minister of State for Petroleum, Dr Ibe Kachikwu and many others.
In a statement yesterday, by his Special Assistant on Public Communications and New Media, Lere Olayinka, Governor Fayose said he had again been vindicated on his position that the kind of corruption being perpetrated in President Buhari's government was unprecedented and mind-boggling.
He said; "The Maina's challenge is another opportunity for President Buhari to proof to Nigerians that he is actually fighting corruption. But I am sure that since it again borders on his closest men, he won't do anything."
Governor Fayose said it was important for Maina to wash himself clean of the N2.1 billion pension fraud that made him escaped from the country and earned him dismissal from the civil service.
The governor, who challenged Maina to name those in Buhari's government that are thieves, noted that "There is no need waiting for the President to conduct public inquiry on the pension scam, Maina should just go ahead and tell Nigerians who the thieves among Buhari's men are.
"Even after naming them, Maina should not expect any action from the President. Rather, he should be contented with satisfying his conscience and putting those Buhari's men that he said are pretending to be saints in the court of public opinion."
While maintaining his position on the self-appointed human rights lawyer, Mr. Femi Falana (SAN), over the allegation by the Attorney General of the Federation, Abubakar Malami (SAN), linking the lawyer to a N1 billion property on Gana Street, Maitama, Abuja, Governor Fayose said it was sad that Falana and his collaborators have turned the Economic and Financial Crimes Commission (EFCC) to their source of huge income.
"EFCC has become Falana's daily meal. Falana and his collaborators live on EFCC. They have turned themselves to brokers of bail and suppliers of lawyers to accused persons while at the same time buying seized properties at ridiculous amount.
"Even the likes of Madaki, who have retired from service, have been brought back into the system so that he can continue to help them to perpetrate fraud," he said.
Meanwhile, the Ekiti State Governor, Ayo Fayose has slammed human rights lawyer, Femi Falana (SAN) over the allegations by the Attorney General of the Federation, Abubakar Malami (SAN) linking the lawyer to N1billion property located at 43 Gana Street, Maitama, Abuja.
While reacting to the allegation in a statement signed by his Chief Press Secretary, Mr Idowu Adelusi, Fayose said, "It is embarrassing, shameful, disgraceful that such a man of his stature, reputed to be a human rights activist, friend of the masses, crusader of justice and defender of democracy could be linked to such scandal."
While addressing the press in Ado Ekiti, last Monday, Fayose said, "It has become necessary to add my voice to the new scandal where you find our supposed men of honour, defenders of democracy, crusaders of justice, people who want corruption stamped out of our land, allegedly traced to similar unfortunate purchases of alleged stolen property, especially, when such allegations are coming from the number one Minster of Justice for the nation, Abubakar Malami (SAN)," he said.
It would be recalled that the embattled former chairman of the defunct Pension Reforms Task Team, Abdulrasheed Maina, had accused Falana of buying the building which was one of the properties he helped to seize from pension thieves, and handed over to the Economic and Financial Crimes Commission (EFCC).
Malami had while testifying before the National Assembly, last week, echoed the allegation, saying the property was sold to a 'Lagos lawyer'.
Falana has, however, denied the allegations, but the governor said, "The disclosure by the minister of justice and attorney-general of the federation, that a Lagos-based lawyer, was one of many highly placed Nigerians who allegedly were compensated by the EFCC and Ibrahim Magu with properties retrieved from corrupt government officials was initially taken with a pinch of salt.
"However, Falana, friend and defender of every obnoxious act by EFCC and Magu, has come into the open to not only give veracity to the allegation but also admit that he was the Lagos-based lawyer in question.
"Falana's attempt to be clever by half in the explanations he offered to justify his alleged atrocious act; whether or not he was a first degree or third degree buyer; his efforts to white-wash what is an alleged fraudulent deal and a betrayal of public trust ; whether or not he bought personally or through company or proxy; and his desperate double speak to wriggle out of this tight corner; whether court has ruled or has not ruled, all fell flat on its face," he said.
The governor, therefore, urged the Federal Government to ensure that the allegation against Falana is properly investigated and not swept under the carpet.
"Linking Falana to illegally acquired properties seized by the EFCC is bad enough but the facts provided by Malami make the case against Falana even worse.
"This must be the real reason why Falana always fall head over heels in defence of the EFCC and Magu, not minding the vicious violations of the constitutionally-guaranteed rights, freedoms, and liberties of citizens. What we have always suspected has now been confirmed publicly, and by no less a person as the attorney-general of the federation and minister of justice.
"Falana's alleged unprincipled and disgusting defence of the EFCC and Magu's penchant for disrespect of the rule of law and due process is for selfish reasons and personal gain.
"How many more Falana's do we have in the system? Malami should please help us to expose them. Some dubious elements have been deceiving the people and feeding fat on a so-called anti-corruption war that exists only in their imaginations. This Falana-gate must not be swept under the carpet like so many others before it. It is so disgusting that what was recovered from a thief has been stolen by an armed robber. It is a case of the loot being re-looted.
"Investigations must go back to the time of the pioneer EFCC chairman, Nuhu Ribadu to uncover those who have been cornering all choice properties recovered from looters," Fayose added.
Rivers LG To Give Grants To 80 Post-Graduate Candidates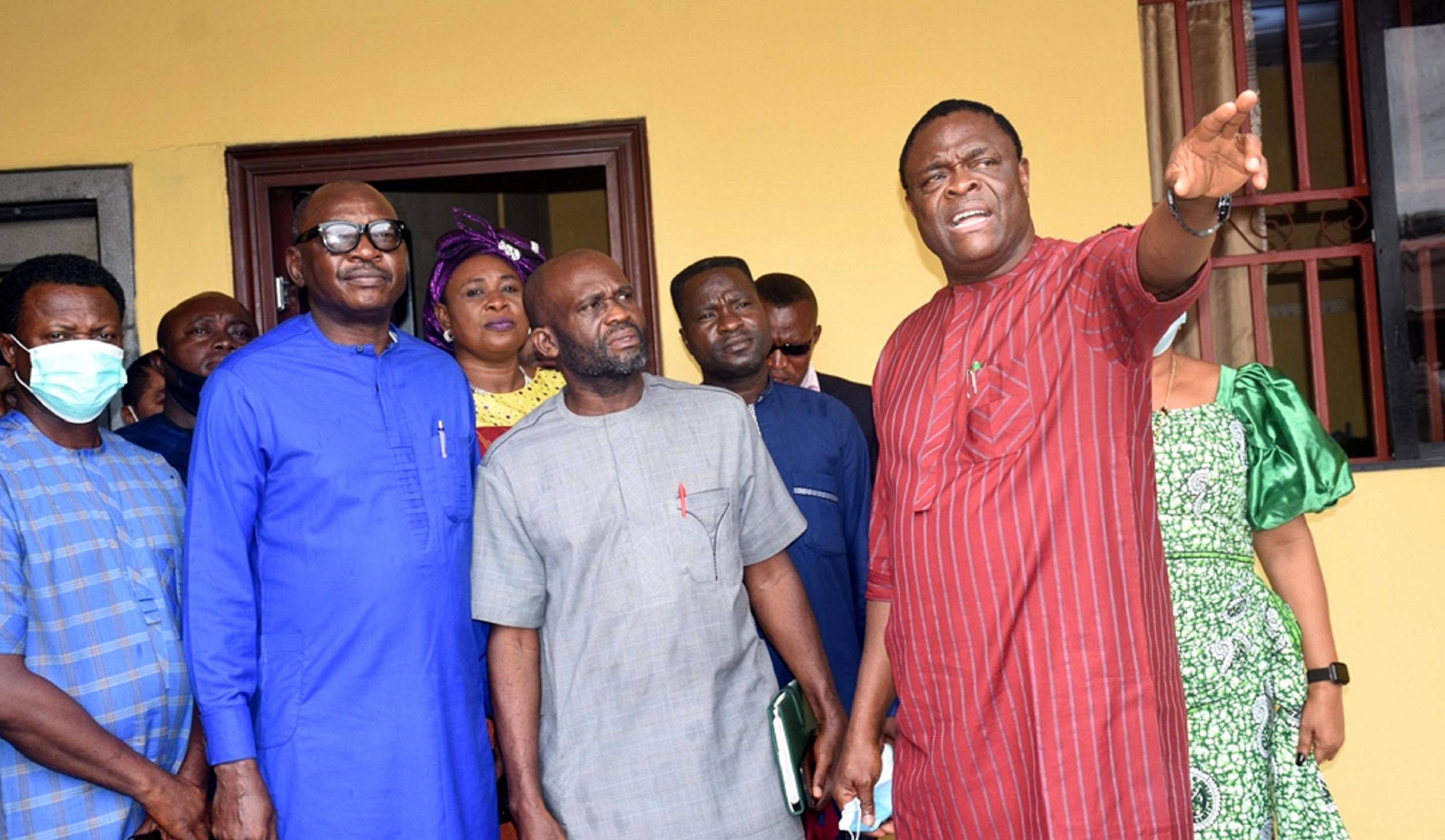 The Obio/Akpor Local Government Area of Rivers State, has concluded process of giving grants to 80 indigenes of the area to pursue Masters and Doctorate degree programmes in universities in the state.
The council Chairman, Barrister George Ariolu, disclosed this, yesterday, when the leadership of the Correspondents' Chapel of the Nigeria Union of Journalists (NUJ) visited him in his office at Rumuodomaya, near Port Harcourt.
Ariolu stated that grants will be given to 50 candidates to pursue Masters degree programme and another 30 to those pursuing Doctorate degree programmes in University of Port Harcourt, Rivers State University and the Ignatius Ajuru University of Education.
He said: "Our main focus as we promised our people is the area of human capacity development. Not that we don't have interest in infrastructures, we do.
"As it stands today, we are giving grants to our people, those who are interested in advancing their academic qualifications by taking up Ph.D and Masters degree programmes.
"For Masters degree, we have grants for 50 while Ph.D is 30 for now. But because of pressure, we will likely take it up to 50. We set up a committee made up three professors, an academic doctor, who is a senior lecturer and a lawyer. Today, they are conducting interviews for the applicants at the Rivers State University, Port Harcourt.
"Our catchment areas are University of Port Harcourt, the Rivers State University and the Ignatius Ajuru University of Education. Those are universities in Rivers State so that little money we will give will be of immense benefit to them."
Earlier in his remarks, Chairman of the Correspondents' Chapel of the NUJ, Amaechi Okonkwo, assured the Council Chairman of the support of journalists throughout duration of his tenure in office.
Okonkwo said: "We have had a relationship with you before now and we are happy with that relationship because we were getting quality service and advise from you.
"So, we deemed it fit and necessary to come to say congratulations to you and to assure you of our support through your stay as Chairman of Council."
Insecurity: Address Nigeria's Descent Into Chaos, Nigerians Tell UN Assembly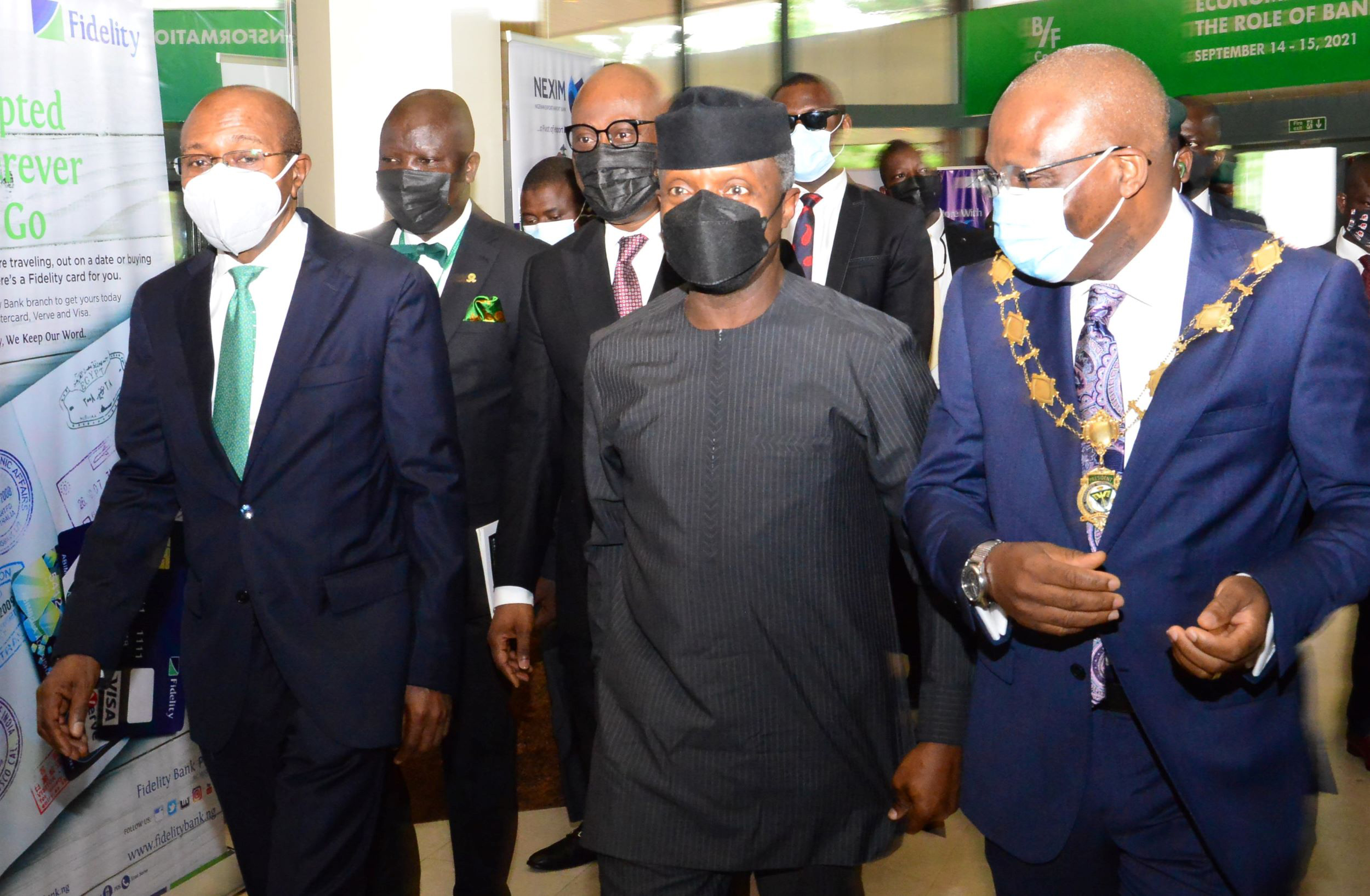 The Nigerian Indigenous Nationalities Alliance (NINAS), yesterday, urged the United Nations General Assembly to take urgent steps to address the country's alleged descent into chaos, saying that Nigeria has failed as a state.
This was contained in a letter addressed to United Nations Security Council, the Trusteeship Council and the General Assembly by NINAS at the 76th Session of the UN General Assembly in New York.
The letter was signed by Chairman of NINAS and Ilana Omo Oodua, Prof Banji Akintoye; Prof Yusuf Turaki of Middle-Belt Movement; and Secretary-General, NINAS and Lower Niger Congress, Tony Nnadi.
The letter reads, "We, the Indigenous Peoples of Nigeria at the Headquarters of the United Nations in New York to alert the United Nations, and the rest of the global community that the union of Nigeria has failed irredeemably; and is now at the verge of a violent disintegration with catastrophic consequences for global peace, and security as our population of over 200million would become an instant global refugee nightmare.
"Amidst the extraordinary difficulties inflicted by the imposition and enforcement of Sharia by a section of Nigeria in a supposedly secular union, the immediate reason for this looming catastrophe is the cocktail of mass killing, kidnapping and general banditry being orchestrated against the indigenous peoples of Nigeria by an invading Fulani militia masquerading as herdsmen in an undisguised ethnic cleansing campaign that progressively demonstrate the complicity of the Federal Government of Nigeria headed by President Muhammadu Buhari, a Fulani man, who as Commander-in-Chief of the Armed Forces of Nigeria is also the Life Grand Patron of the notorious Miyetti-Allah Cattle Breeders Association of Nigeria (MACBAN), that proudly takes responsibility for the murderous exploits of the Fulani herdsmen militia designated the fourth most deadly terror group.
"Compounding their impunity, the same Miyetti-Allah Cattle Breeders Association at a recent press conference organised to mock the planned NINAS million-man freedom march to the UN boasted to be in control of the UN through their daughter, the Deputy Secretary-General at the UN, Amina Mohammed.
"An indication that (Amina Mohammed) nominated to that exalted UN position by President of Buhari, is in some way a part of the grand protection design for the Fulani herdsmen in their bloody, onslaught against the indigenous peoples of Nigeria.
"It will be recalled that following widespread extrajudicial killings in Nigeria, the UN in August of 2019, dispatched a Special Rapporteur Mission to Nigeria led by Agnes Callamard. The damning verdict of that Rapporteur Mission was that the widespread extrajudicial killings were flowing from the unitary constitutional arrangements of Nigeria, which operates as a pressure-cooker for injustice and that Nigeria under that Constitution is a danger to global peace and security.
"The report warned that unless something is done urgently, Nigeria would snap, plunging its 200million population into turmoil that will trigger a large-scale refugee crisis of unprecedented magnitude at a time the global terror networks, ISIS, ISWAP and AL-Qaeda are already converging in Nigeria.
"That Nigeria has failed as a State is no longer a subject for debate, having emerged the global poverty capital, and playing host to two of the world's top four most deadly terrorists' organisation, with three-quarters of the constituent components (South and Middle-Belt), seeking urgent extrication by way of referendums from what has become a union of death.
"Looking back at the recent turn of events in Afghanistan, this freedom march to the United Nations Headquarters in New York, is to alert the global community of the rapidly degenerating situation of Nigeria, and to invite United Nations, particularly the Security Council, and Trusteeship Council, to initiate urgent steps to arrest Nigeria's descent into chaos, as besieged communities drift dangerously to self-help."
Power Sector Revenue Declines By 4.54% In Q2'21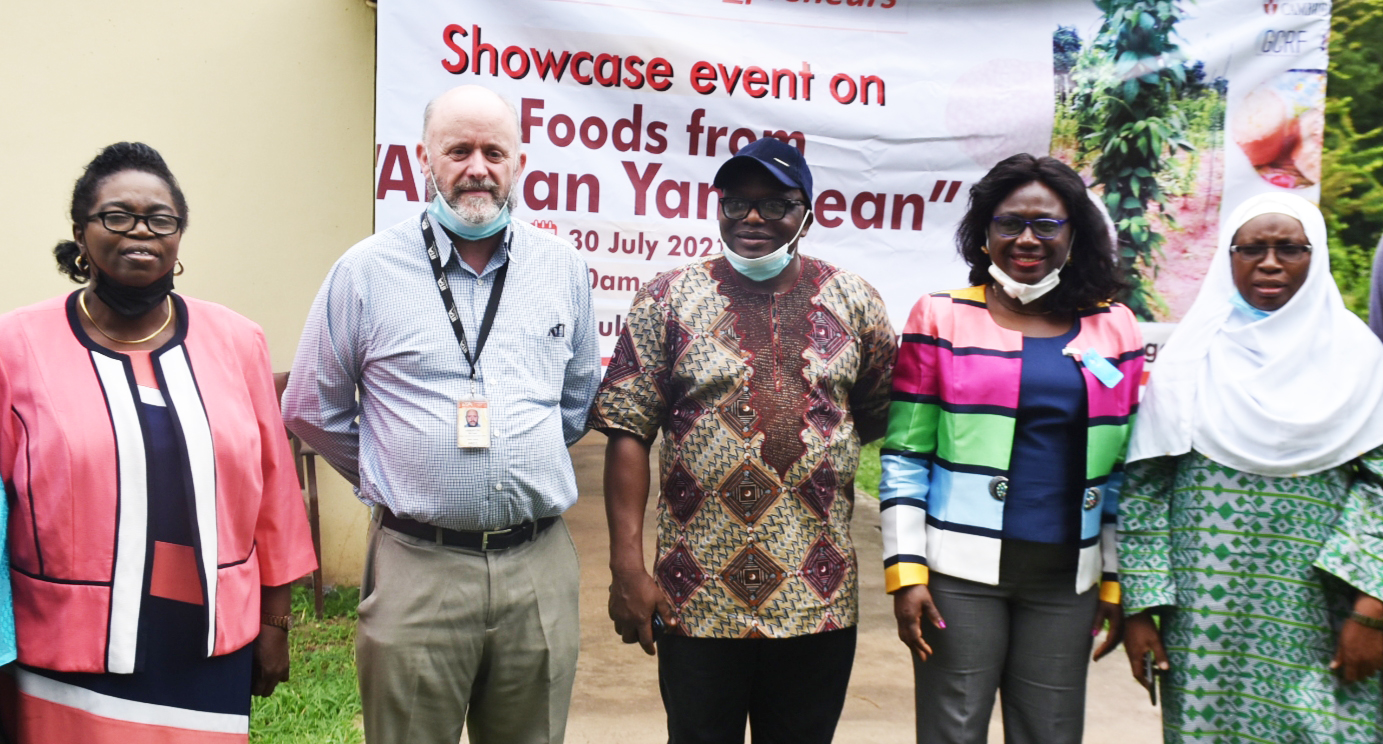 Gross revenue of Nigeria's electricity market declined by 4.45per cent in the second quarter of 2021, Q2'21, to N176.27billion against N184.27billion generated in the first quarter, Q1'21, latest data from the sector has shown.
The data from the Power Sector Working Group, however, showed that the N360.54billion generated in the first half of this year was 24.57per cent higher than the N271.96billion generated in the last six months of 2020.
A monthly analysis of the power sector financials in the first six months of 2021 showed that revenue has been fluctuating month-on-month.
A total of N64.98billion was generated in January, but revenue, however, fell by 13.30per cent in February to N57.35billion.
Further analysis showed that revenue in March rose by 7.41 per cent to N61.94billion but declined again in April by 8.76 per cent to N56.955billion.
In May, revenue rose by 8.24 per cent to N62.07billion.
It, however fell in June to N57.25billion, a drop of 8.42 per cent.
The Power Sector Working Group blamed poor power supply as well as glitches for the fall in revenue in the second quarter, especially in the month of June.
"June is a bit short due to glitches in the sweep mechanism and a low energy supply (there were gas payment challenges we have been working on).
"Through the collection discipline via CBN there is full visibility to DisCos collections. Collections over the past six months have stabilized at between N57billion to N65billion.
"The regulator and policymakers are focusing in the second half of the year on boosting electricity and rolling out phase 1 of Mass Metering to boost supply to reduce tariff and increase collections.
"Procurement is being completed for most of the CAPEX interventions that will help boost supply", the group added.
Earlier, the group disclosed that the Federal Government has concluded arrangements for the commencement of the second phase of its metering program tagged National Mass Metering Program which it expects to drastically reduce estimated billing by DisCos, that will ensure consumers are billed appropriately for the electricity they consume by installing meters free of charge in household and business premises that are currently unmetered.
The Federal Government provided funding for the program through loans from the Central Bank of Nigeria (CBN), to DisCos.
"Meters are provided to customers free of charge. This is indeed unprecedented and has so far led to the tremendous success recorded so far".
Speaking on how to grow the electricity market, a leading power sector expert and Managing Director of Target Energy Ltd, Abdullahi Umar, harped on the need to review some of the policies that may be hampering growth and development in the power sector.
Umar said at the weekend that the new Minister of Power, Engr. Abubakar Aliyu, needs to conduct a thorough review of the sector.
"I am part of those stakeholders who are of the view that the declaration of the transitional electricity market (TEM) in February 2015 was too ambitious and premature.
"What should have been was a phased transition into TEM or at the minimum a testing of the market before the full declaration of TEM.
"The errors of such declaration have continued to plague the power sector with a heightened liquidity crisis in 2016 and 2017, that saw a drastic decline of the revenue flows in the power sector, DisCos remittance went from 70 per cent to a sharp decline averaging about 28 per cent – 30 per cent for that period," he said.
He pointed out that July, 2021, saw the end of Eligible Customer Regulation in the Nigeria Electricity Supply Industry (NESI), adding that the decision by the Nigeria Electricity Regulatory Commission (NERC), to rescind the ECR, has sent mixed signals across the board.
Umar further stated that "we have seen the accusations and counter-accusations between the generating companies (GenCos) and distribution companies on the issue. The action by NERC has signalled the lack of preparedness of the market to accommodate direct sale between market players.
"It is a case of willing seller, willing buyer and an unwilling infrastructure; the market cannot accommodate any distortion at this time especially as the grid still operates at average capacity."
The ECR allows GenCos and Independent Power Producers to bypass the Bulk Trader for excess un-contracted capacity within their portfolio and sell directly to eligible customers who can take a minimum of 2MW of power monthly.
"The ECR was issued on the 6th of November, 2017 by the then Minister of Power, Works, and Housing, Barrister Babatunde Fashola", Umar also averred that the "recent repeal of the ECR further demonstrates the weakness in the NESI and the need for more effective and consistent regulation."
He further advised, "With a new Minister of Power in the saddle, I suggest that a cue is borrowed from the former Minister of Power, Work, and Housing; who commenced his tenure with sector-wide stakeholder consultation and monthly review meetings, it is important that new Minister of Power gets a proper briefing with all market participants in the same room to curtail self-serving suggestions and recommendations."
"The frequent policy conflict is fast eroding the little gains of the NESI since the declaration of TEM and plunging the sector deeper into uncertainty.
"The new Minister of Power must pursue sector-wide collaboration and effective corporate governance to move the sector forward.
"It is time to go back to the drawing board," he concluded.
The Nigerian Electricity Regulatory Commission has, however, denied that it has ended or suspended the Eligible Customer Regulations which allowed power generation companies, GenCos, to supply electricity directly to large demand customers.
NERC, in a statement by its General Manager, Public Affairs Department, Dr. Usman Abba Arabi, stated that the Eligible Customer Regulations has not been suspended and at no time has the commission issued a directive for discontinuation of service to any customer.
The commission explained that what it suspended was the unauthorized direct supply by GenCos to big consumers.