Wind As Alternative Source Of Power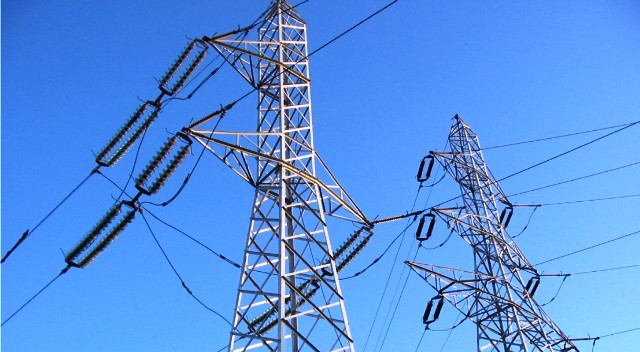 Apart from unemployment and lately insecurity, the greatest problem Nigeria faces today is inadequate power supply. It is a general monster that haunts every home, every Nigerian; the poor and the rich.
Every successive government makes promises towards improving power supply in the country, with huge budgets allocated to it on annual basis. Yet, power supply has remained epileptic, leaving the country's economy more devastated and the citizenry more impoverished.
Research has, however, shown that the country's power supply can improve with less cost if the government can harness some other sources of energy apart from water (dam). One of such sources is the wind (wind mill).
Nigeria is endowed with several energy sources such as sun (solar), water (dam), wind (wind mill) and lignite. Ironically, the government has, in its energy policies, concentrated only on water (dam) for its power (electricity) generation and this has not produced the expected results in electricity generation for the citizens.
That is why I suggest wind power as alternative source of power in Nigeria. It is renewable, clean and produces no greenhouse gas emission during operation.
Wind power, as an alternative source of power, is the conversion of wind energy into a useful form of energy such as using wind turbines to make turbines, wind mill for mechanical power, wind pump for water pumping or drainage.
Wind turbines are power system, consisting of two or three blades propelled by the wind and attached to shaft with a gear mechanics and generate sitting on top of a tower. Wind mill was dated back to over a hundred years. Technological improvements made it more powerful, robust, easier to deploy, flexible and adaptable to a lot of climatic condition. It is now referred to as wind turbines.
The wind regime in Nigeria is generally moderated in the south except in coastal areas, and strongest in the hilly regions of the north, according to Nigeria rural electrification agency. The mountainous terrains especially in the middle belts and the northern fringes of the country where prime wind conditions exist hold high potentials for exploration and development in electricity. Over dependence on water dam for power supply has led to a tremendous shortage of supply in Nigeria. No nation depends on only one or two sources of power generation no matter how abundant. That is why even in the United States and Europe with very stable and highly integrated variety of power supply system, the market for standby generators and backup UPS/batteries is still huge.
In 2008, wind power produced about 1.5% of world wide electricity usage; and is growing rapidly. Several countries have achieved relatively high levels of wind power generation, such as 19% of stationary electricity production in Denmark, 11% in Spain and Portugal, and 7% in Germany and the Republic of Ireland in 2008. As of May 2009, eighty countries around the world had started using wind power on a commercial basis.
Studies commissioned by the Federal Ministry of Science and Technology and carried out by Lay Maher International has confirmed great potentials in wind energy. It has also identified possible sites for viable wind energy project across Nigeria. The mean wind speed at a height of 10m above the ground ranges between 2.3m/s and 3.4m/s for selected sites along the coastal areas, and 3.0/s to 3.9m/s for high land areas and semi-arid regions. The rule is that the higher you go, the windiest it gets. Wind turbines are normally installed at height between 18m and 90m above the ground.
Several researches have shown that in areas with annual mean wind speeds of 3.5m/s-4.0m/s or greater, wind power system can deliver electricity or pump water at cost lower than photo voltaic, diesel, or grid extension.
Compared to fossil fuel power sources, the environmental effect of wind powers are relatively minor. Given the unsteady power supply in Nigeria and the potentials of other several sources of energy the country is endowed with, there is the need for Nigeria to diversify and integrate wind power into her power sources.
Using wind energy therefore, will not only serve as supplementary energy source needed to generate adequate power supply in the country, it has the potentials of reducing cost of generating electricity and as well providing employment opportunities for the teeming population.
Harry wrote in from Port Harcourt.
Evelyn Goddey Harry
Leakages In Nigeria's Economy
During his tenure as Nigeria's head of state, retired General Ibrahim Babangida confessed that he was surprised why the Nigerian economy had not collapsed, with all the bashing and buffeting from various quarters. What the retired General did not tell us or express any surprise about was what roles the military played in the precarious state of the nation's economy during his tenure. Anyone who has read Major-General Jibril Musa Sarki's work: Born to Rule (1999), would appreciate the roles of the military in Nigeria's current state of affairs.
While recriminations and pointing of fingers would not take us anywhere, it is needful that on-going leakages and profligacies in the Nigerian economy be examined with honesty. We should also remind ourselves of Oliver Goldsmith's prophetic poem: "Ill fares the land, to hastening ill, a prey, where wealth accumulates but men decay". Perhaps, it is too late to remind ourselves of our wrong doings and negligences of the past, because we are not predisposed to doing anything to correct them.
It would be unnecessary to remind ourselves that Nigeria has worn the sad tag of corruption, but what is needful would be to examine the subtle ways that it is practised. Corruption goes beyond taking and giving bribes to get things done or to escape justice. Rather, corruption would include taking undue advantage of the trust, confidence, ignorance, docility and loop-holes of the masses and the social system, to cheat by those who manage the affairs of the nation. Leadership is a trust and those who abuse such trust lack integrity necessary for leadership. Must leadership be synonymous with cunning?
It is corruption and failed leadership where those who lead the masses would grow pot-belly through gourmandism while the masses grow lean and die because of starvation and unemployment. Crime rate increases where the masses are impoverished, with no alternative means of earning a legitimate living.
So much had been said and heard about looting and plundering of the nation's wealth by various clever people, which was why General Babangida expressed surprise at the resilience of the economy. Of all heads of state, it was late General Sani Abacha who was called a looter while others are innocent patriots. Even the loots said to have been recovered end up being relooted by some smart alecks and smooth operators. Surely, only a small fraction of the plunderers and looters of the nation's wealth come to light or get penalised. There is also the politics of plea-bargaining and joining the party in power to have a clean slate.
The milk-cow providing the enormous wealth fit to be plundered and looted, oil and gas resources of the Niger Delta, also run into the lair of Ali Baba. Thanks to Land Use Act and the Petroleum Industry Act (PIA), the people of Niger Delta can be content with sharing 3% annual allocation of oil profit with other communities where oil pipelines pass through. Who would say that oil pipelines, as well as the oil and gas industry, are not clever sources of economic leakages in Nigeria? Are such leakages not facilitated by some technical and legal jargon and ambiguities too hard for other stakeholders to understand?
Leakages in Nigeria's economy can be described as haemorhage with regards to profligate spending of public funds on non-profit-yielding foreign travels by state officials. From pilgrimages to medical tours, the ways that funds have been lavishly spent in the past have not been fair to the declining state of the nation's economy. What can be quite annoying in this regard is the lip service we pay to the concept of patriotism and accountability, whereby those supposed to manage the affairs of the nation with utmost prudence become hypocritical.
Even more annoying is the attitude of political office holders in not showing genuine concern over the state of the nation's economy, if we use the current exchange rate of the Naira as a measure. When Chrysler, a leading American company, was close to bankruptcy in 1980, chief executive of that company, Lee Iacoca, among other measures, reduced his salary and allowances by 90% as a sacrifice to save the company. Iacoca did not feed fat or engage in foreign travels when his company was in crisis.
Here in Nigeria, Babangida as a military President, introduced a similar sacrifice to save the Nigerian economy. He declared a 20% cut in his salary and those of state governors under his regime, but average Nigerians knew that the measure was a window-dressing. Today, there is Ibrahim Badamasi Babangida University (IBBUL) in Lapai, Niger State, asking for increment of tuition fees. Neither is Babangida alone in the ownership of private universities. Yet, Nigeria ranks as second poorest in food affordability, according to UK-based Institute of Development Studies.
Next to profligate and unmerciful squandering of public funds is the scandalous and unjustifiable remunerations packaged for political office holders by the out-gone military regime (1999). According to the Academic Staff Union of Universities (ASUU), a Nigerian senator earns four times the salary of the President of the United States of America. Senator Shehu Sani disclosed that each senator gets N13.5 million monthly as running cost and N700,000 as salary, while there are several other allowances, plus N200 million as constituency allowance.
Then comes tax evasion and frauds by which the Nigerian nation loses enormous revenue annually. There are available research documents in various university libraries and archives, revealing clever ways that corporate tax evasions and frauds take place, such that even forensic auditors can be hood winked and out-witted. If the above listed sources of leakages and several others that we know little about are blocked, Nigeria may not go borrowing money here and there, as if we are a poor nation.
Honest and patriotic Nigerians are alarmed and uncomfortable about current borrowings and rising debt profile which place the future of this nation in a precarious position. What have we done with loots said to have been recovered over the years and what are we doing with the money being borrowed here and there? Perhaps, building of rail lines and feeding of school children take huge chunk of borrowed money and recovered loots. Meanwhile, the image of Nigeria and the current regime demand serious attention, with reference to pensions for governors, etc.
By: Bright Amirize
Dr Amirize is a retired lecturer from the Rivers State University, Port Harcourt.
As at this time last year, the world was still on the threshold of inventing a safe vaccine for the novel Coronavirus disease, otherwise known as COVID-19.
The Chinese virus, as the erstwhile United States President, Donald Trump, once called it, had, soon after its manifestation in late 2019, caused the imposition of lockdowns in several countries across the world such that nearly crippled the global economy.
In its bid to check the daily high infection and death figures even as medical scientists searched to identify what virus could attack humans on such scale, the World Health Organisation (WHO) had issued an advisory for people to avoid handshakes while observing frequent hand washing with soap and running water or use alcohol-based hand sanitisers. At that time, the apex global health institution had not become sure of the virus being airborne which explains its delay in recommending the wearing of face mask in public. Even social distancing and sneezing into one's bent elbow came with this later discovery.
Today, no fewer than seven COVID-19 vaccines have been approved by the WHO and are being distributed for use across the world. The more popular ones among them are Pfizer-BioNTech, Oxford/AstraZeneca, Moderna, Johnson & Johnson/Janssen and Russia's Sputnik brand.
Since early March, Nigeria has continued to take delivery of varying quantities of doses of these drugs, particularly the AstraZeneca, Moderna and Johnson & Johnson brands. Largely donated by friendly foreign governments and some international agencies, their rollout has been smooth in the main, regardless of observed vaccine hesitancy among the people.
This attitude may not be unconnected with any one of the following factors. First, there are those who still hold strongly to the belief that all the news on Coronavirus is a hoax being peddled by politicians who aim to profit from funds raised to fight the disease. Second, there are others who fear that the vaccines were hastily manufactured and not sufficiently tested for any long-term side effects before their emergency release by the WHO and NAFDAC. They had looked up to the nation's political leaders and health authorities to first get openly inoculated to assure them on the safety of the new drugs.
But even as this has since happened with frontline medics, Mr. President, his Vice, most state governors, their deputies and other top politicians getting the intramuscular injections in front of national television cameras, the attitude seems to persist. Again, it is unfortunate that just about the time the vaccines were beginning to be rolled out globally a new variety of the virus, tagged the Delta variant, was identified — seriously undermining the efficacy and suitability of the new drugs in the people's estimation.
Third, let us also consider those who will naturally try to avoid the nurse's syringe or 'long needle'. Sincerely, I want to bet that if these vaccines had come in the form of tablets or capsules, there would have been a better turnout of people at the various administration sites. And fourth is the fact that there already exist lots of alarming stories about serious reactions and deaths of COVID-19 vaccine recipients abroad. Some countries, including India and South Africa, had been reported to halt the administration of certain brands of the vaccine on their citizens. Related to this is the case of a few Nigerians who complained of dizziness, nausea, headache, fever or pain after being inoculated. But these always vanish after a few days and have been described by physicians as normal vaccine reactions.
Now wait for this! It has also been observed that people have started selecting where to take the jabs based on the brand of vaccines available at such centres, while some others have opted to tarry a bit in expectation of the arrival of a certain yet-to-be-imported brand into the country. And this is as medical experts have continued to assure that, despite their different names and recommended doses, none of these COVID-19 vaccines is superior to the other.
In fact, available information indicates that the vaccines already being used in Nigeria are administered in two separate shots, except the Johnson & Johnson product which is a single-shot vaccine. It is essentially for this reason that the health authorities reserved it mainly for the elderly and those living in areas that suffer movement difficulties — such as riverine, desert and security-compromised communities – as they may not easily travel from their homes for a second jab of the other vaccines. Surely, this is good thinking! Or, don't you agree?
Reports also have it that Nigeria is targeting to inoculate, in two years, 109 million persons of 18 years and above, including pregnant women. It is believed that this is the nation's strategy to achieve early herd immunity among her citizens. If true, then the authorities will have already planned to fail woefully. This is because 109 million persons out of about 200 million population only translates to 54.5 per cent; which falls way below the 70-80 per cent threshold recommended by scientists to be immunised or acquire natural immunity in order to end the global pandemic or, at least, bring it down to epidemic level.
So far, Nigeria has taken delivery of less than 10 million doses of COVID-19 vaccines, with the two largest hauls of 4 million coming from the WHO co-led COVAX initiative and the US Government, respectively. If about 9.8 million of these doses are indeed of the two-shot brands, then it means that technically, provision has only been made for a little over 4.9 million Nigerians. At this pace, if just that number is provided for in the six months between March and now, then it will translate to 19.6 million persons in two years. And this is far below the target.
As stated earlier, it is already worrisome that there exists much scepticism among the citizens; but government will also share in the guilt if early volunteers are made to wait beyond the prescribed 3-4 weeks interval to get a second shot. While it may not be enough to blame lack of cold storage facilities, I think there is still the need for governments to step up their sensitisation of the people.
By: Ibelema Jumbo
It is a cheering news, to wit: "Nigeria Set To Begin Export Of Vehicle Parts, Heavy-Duty Metals" – ref. The Tide: Wednesday, Sept. 8, 2021. Zeetin, a Nigerian precision engineering company, whose Managing Director is Azibaola Robert, told Nigerians that his company signed an export Memorandum of Understanding with a Turkish-American Company, JMT Ltd, to export Zeetin's products to other countries. Robert told us that: "this is the first time a Nigerian engineering and manufacturing company will start exporting heavy-duty metal products, spares to the international market".
Any patriotic Nigerian would be glad to hear such news, rather than something saddening such as acts of banditry and brigandage. With the export of Zeetin vehicle parts and heavy-duty metals, "overall, Nigeria will be the ultimate beneficiary". Hopefully, JMT Limited, while taking the responsibility of exporting and marketing Zeetin products, would have satisfied itself that the products are of international standards. It would not be enough for a precision engineering company to manufacture products, but there is also an additional responsibility of quality assurance.
Manufacturers Association of Nigeria (MAN) would obviously have satisfied itself that Zeetin products are of international standards. Therefore, credit must go to an indigenous Zeetin precision engineering company for being the first to export heavy-duty metal products and we hope that it would be a proud beginning; not Ajaokuta Steel!
Common stages involved in every project, including precision engineering works, would cover risk analysis, project design, implementation and then monitoring and evaluation. Purposes of monitoring and evaluation include getting factual and comprehensive feedback with regards to the performance of products sent out into the market. For manufacturing companies, lots of resources are spent on the feedback process, to ensure customer satisfaction and product sustainability. Complaints from customers and users are taken seriously so that corrections and improvements can be made.
At a seminar in the School of Oriental and African Studies, London, a long time ago, some useful facts emerged with regards to the common reactions of developing countries, to criticisms. Monitoring and evaluation process would obviously involve pointing out lapses calling for correction and improved strengthening. The emphasis was that criticism should not be seen as acts of aggression or hostility, but as opportunity for corrections and improvements. It takes maturity and a big heart to learn from scathing criticism.
With regards to product quality, developing countries, including Nigeria, have been known to have some lingering lapses, despite improved diligence. When there were talks in the recent times about Nigeria going to manufacture cars and aircraft, a former Nigerian diplomat swore that he, nor any of his grand children, would travel by such vehicle. Be it a joke or reality, his remark represents the attitude of many Nigerians towards local products. It is not always a question of ability or absence of it, but something else, quality included.
At the aforementioned seminar in the London school, there was a comment about "jumping the gun", being a reference to an attitude of setting out long before the dawn. There is usually a difference between having an ability, and having the readiness to apply it, at the most appropriate time. Jumping the gun would mean embarking on a mission before one is ready enough to do so. Such haste may arise from vanity or some other weakness. It may not be wrong to take some risks or announce some breakthrough, but let it not be for "show" purposes.
In the management of development process, what is known as felt-need theory includes the practice of addressing needs and necessities according to the order of priority. Priority rating of a need would include the level of threat posed and the number of people involved. Commonsense understanding and assessment of a priority would mean "doing first thing first". As First-Aid instructors would say. If threat to life is involved, then life-saving measures would be more appropriate priority than spending time in arguments while situation gets worse. You don't go after rats while a house is on fire!
There was a time, a few years ago, when products packaged and exported from Nigeria were rejected abroad on the ground of not meeting international standards. Such products were not vehicle parts or heavy-duty metals. A major complaint about Nigerian-made products has always pointed towards "finishing and packaging", which carry the tag of "poorly done". There have been complaints that Nigerians rarely take serious pains to give a "good finishing" to what they produce. Products carry signatures of their origins and producers!
The endeavours and exploits of Zeetin have been used in this article as a means to examine what real progress means. That there are differences among individuals, nations, cultures and races, count as blessings and assets, rather than liabilities. Real progress shows in the development and advancement of what is indigenous to a people, rather than in copying and adopting foreign things, including engineering technology. Such progress begins with development of a right sense of beauty, not as a caricature but as an infallible signpost for knowing what exhibits harmony and creates joy. Beauty, Harmony, Joy!
People often strive in vain, and motivated by vanity, to copy and adopt what is not indigenous to their culture. Much time and resources are spent on wanting to follow the train of fashion, while efforts are rarely made to identify and develop indigenous talents. Obviously, every distinct group of people have unique endowments, peculiar to them, serving as their contribution to collective humanity. Harmony arises where differences in kind give their best to build up the whole through complementarily. Wherever one endeavour complements another, harmony arises.
Rather than be rooted in our native soil, culture and peculiar endowments, we copy and reproduce what is alien and borrowed from those we consider better. Such lifestyle of imitation is a major drawback for Nigeria. We progress better by being rooted in what we truly are and then build up from the grassroots; not by borrowing, copying or imitating what others had developed. From engineering works, to governance and health issues, there are indigenous and local content components that can give added values, if we Don't Jump the Gun.
Dr Amirize is a retired lecturer from the Rivers State University, Port Harcourt.