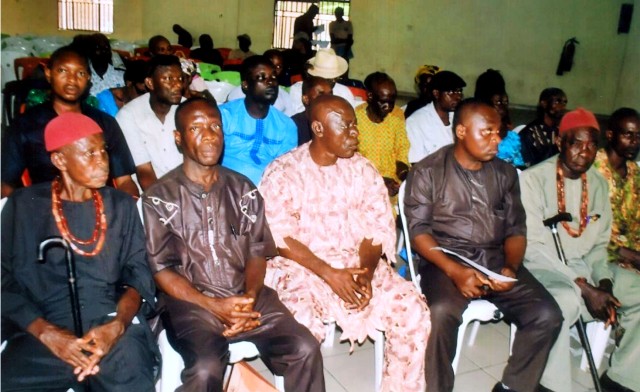 Ebonyi State Governor, David Umahi has appealed to the U.S. Government to assist the state in effectively developing its agriculture and solid minerals sectors.
Umahi made the appeal in Abakaliki when he received the U.S.  Ambassador to Nigeria, Mr Stuart Symminton, in Abakaliki.
He said  Ebonyi had huge agricultural potential and mineral resources,  such as limestone, salt and lead, which had yet to be developed.
"We are reputed for rice production in the whole of West Africa and our salt and limestone deposits are among the best in the world.
"We seek U. S. assistance in the area of technological enhancement to effectively develop these sectors as we are using our three technical colleges to develop indigenous technology," the governor said.
He thanked the U.S. Government for its various interventions in Nigeria, some of which had benefitted Ebonyi.
"We solicit your cooperation to attract investment in the state as we have provided the enabling environment for economic investments to thrive.
"Security provision in the state is one of the best in the country as we have massively invested in infrastructure development to attract investment opportunities.
"Our allocation from the Federation Account is meagre and this made us insist on quality in our constructions, such as roads due to our soil texture.
"We placed this emphasis on infrastructure development to solve our under-development challenges occasioned by several years of abject neglect from states we hitherto belonged, " he said.
Symminton said he was in the state to deepen the relationship between the U.S. and Ebonyi.
"We are determined to ensure a more robust relationship built on trust and which would assist the state in the development of its economic and social sectors," he said.
He commended the governor for his achievements in agriculture, infrastructure and the social sector and promised the U.S. would assist the state in realising its development objectives.
"We would ensure effective integration of your economic potential and enhance opportunities to attract massive economic investment in the state," he said.