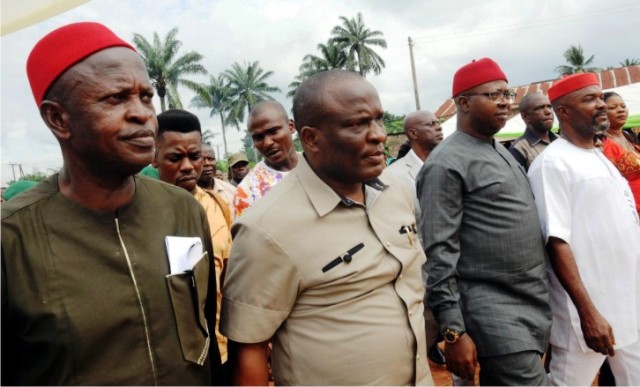 Human rights lawyer,
Chief Femi Falana (SAN) has in Enugu urged the National Judicial Council (NJC) and the Nigeria Bar Association (NBA) to quickly save the integrity of the judiciary by identifying and exposing corrupt judges and lawyers.
He said the corruption in the judiciary had become so alarming that "these days, no matter how bad your case may be, its outcome is determined by the size of your pocket".
The human rights advocate spoke as a guest speaker at the opening of the Law Week of the Enugu Branch of the NBA with the theme, "Corruption and the Justice Sector: Implications for the Rule of Law and Democracy".
Falana said invading the homes of criminal suspects at night was completely out of order, "whatever the offences may be".
He said the situation was becoming worrisome, especially when the houses of senior military, police and officers of other law enforcement agencies accused of corruption have not been so invaded, adding that the Attorney General of the Federation and Minister of Justice, Abubakar Malami, should be vicariously held liable for the consequences of such raids, having accepted that he was the one that authorised the raids on the homes of judges by operatives of the State Security Services (SSS).
"The government should better watch it because I recall that sometime during the military junta, myself, Beko Ransome-Kuti and Gani Fawehinmi were severally harassed by state agents for projecting human rights views.
" I later discovered that it was not actually Babangida that ordered such harassment but they were executed by those behind the Okah coup who wanted the human rights community to have disdain and hatred for the Babangida administration,  so that when they topple him, our support would be enlisted.
"I want to warn that criminal elements may soon wear masks, invade the homes of judges, kidnap some and possibly kill some, and the blame will be on the government.