Expert Tasks Engineers On Standards, Ethics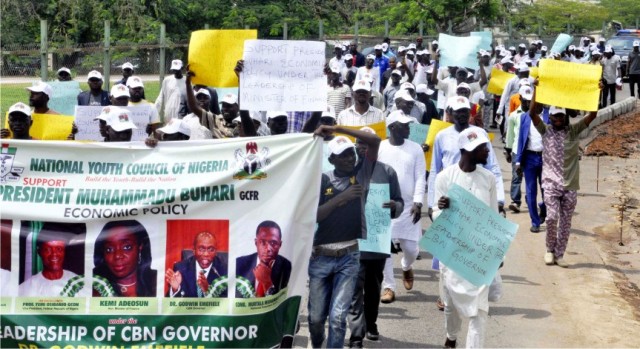 Nigerian engineers have been advised to maintain standards and regard safety as their watch word, especially as it relates to their professional ethics.
The advice was contained in a lecture title, "The Ethics of Safety culture, Behaviour Culture", presented by Engr. Ogona Richard Ogho, during a technical session of the monthly meeting of the Nigerian Society of Engineers (NSE), Port Harcourt branch yesterday.
Ogho said providing a safe workplace lays the foundation for organizational excellence and integrity in strategic, financial and operational performance.
According to him, many leaders in the country have realized safety as the starting point to answer questions relating to professional ethics, adding that, "everyone has a part in keeping themselves and others safe".
The resource person maintained that a safety culture is a broad, organization – wide approach to safety management and a safety culture is the end result of combined individual or group efforts towards values, attitudes, goals and proficiency of any organizational health and safety programme.
He opined that in creating a safety culture, all levels of management are highly regarded on how they act towards workers on day-to-day basis, stressing that safety culture starts with management and trickled down to others in an organization and companies.
Ogho noted that with the appointment of a champion at each location to assist management in building a safety culture, such person is responsible for understanding what it takes to build a safety culture at any location, including current hazards, areas of improvement and employee training for improved safety practices.
This person may also gather incident reports and conduct accident investigations. In many organizations, this person may be a safety manager but could also be a human resources representative, a shift manager or facility manager, depending on company resources", the engineer posited.
He stated that as engineers, they are obligated to the society, organization, public, the environment and the nation at large to study the Latent Risk Factors and design, develop and operate inherent safety systems, that are hazards-free and environmental-friendly, because, "Human factor contributes about 98 per cent to unsafe environment while two per cent is equipment malfunction and natural problems".
Collins Barasimeye

Expert Harps On Quality Building Materials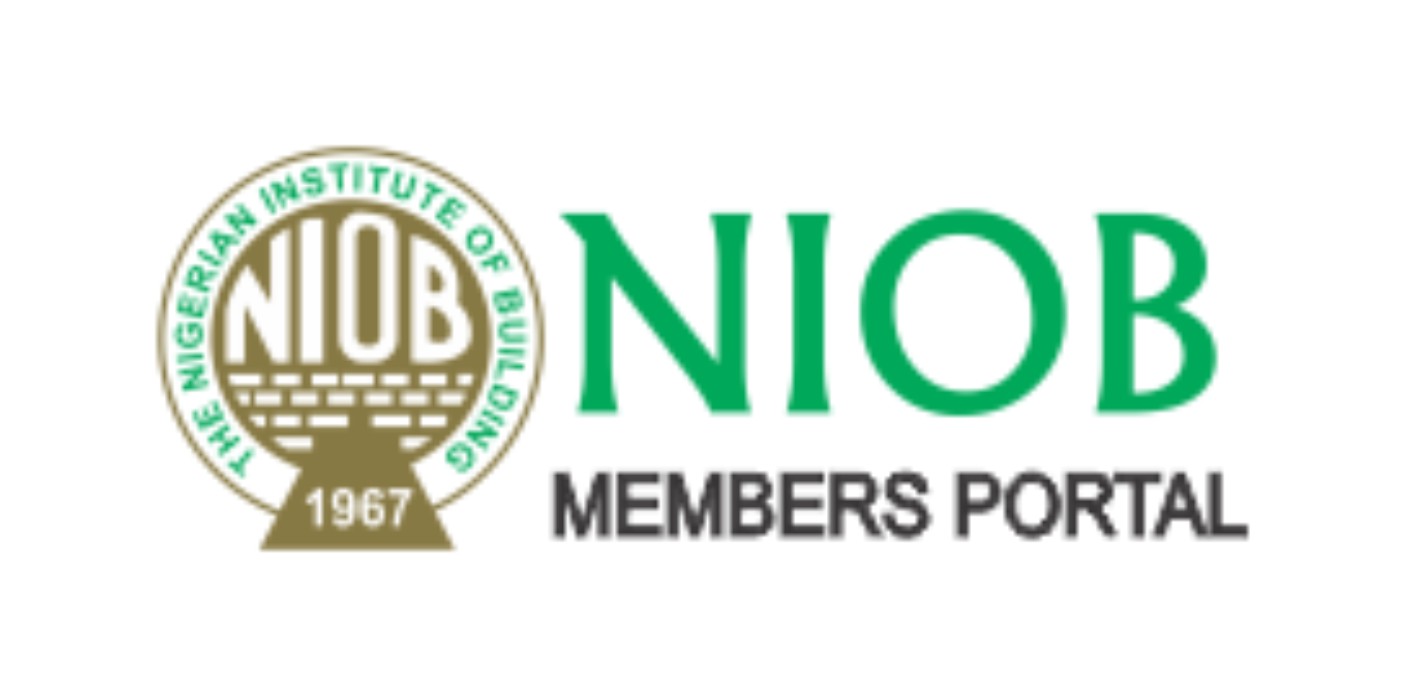 A real estate consultant in Port Harcourt, the Rivers State capital, Dr Derefa Fiberesima, has charged builders in Nigeria to come' up with buildings that would stand the test of time, using quality building materials.
Fiberesima gave the charge in a chat with The Tide, yesterday in Port Harcourt.
He noted that the use of quality building materials would not only ensure the integrity of the building, but that materials suitable for the tropical weather conditions in the country would also be chosen.
Fiberesima observed that the buildings put up by the colonialists were still standing strong, saying: even stronger than new buildings erected in present day Nigeria''.
He lamented that the quality of building materials used in the present day Nigeria was not suitable for the Nigerian weather condition.
He explained that the consequences of using substandard building material were dire and charged the Lawmakers need to accelerate the passage of the enabling Act for the enforcement of the National Building Code to adequately address building collapse crises in the built industry in the nation.
Fiberesima cited the example of corrugated iron roofing sheets widely used in roofing in Nigeria as one that gets easily rusted due to a acid rain and heavy sunshine especially in Rivers State adding that the heavy noise due to rain dropping on it could also be very disturbing to occupants of the building.
He also pointed out that there were health implications when asbestos building materials are used, which he lamented was not widely known to Nigerians.
He enjoined the government to take a look at the housing policies of other climes and articulate in Nigeria's housing policies.
By: Tonye Nria-Dappa

FMDQ Committed To Tackling Housing Deficit –Onadele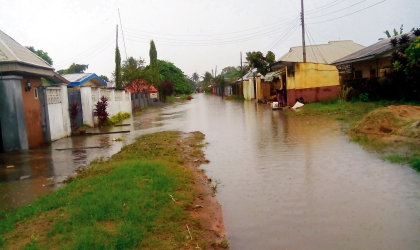 The FMDQ Securities Exchange (FMDQ) Plc has said it remains committed to tackling the housing infrastructural deficit facing Nigeria through mobilisation of funds from the capital market.
Its Chief Executive Officer, Bola Onadele, disclosed this during the Capital Market Correspondents Assoctaion of Nigeria (CAMCAN) 2019 annual workshop in Lagos at the weekend.
Speaking on the theme: "Bridging the infrastructure gap in Nigeria: The Capital Market Option", Onadele stated that infrastructure is central to the development of the economy and pointed out that FMDQ is poised to providing workable means of housing provision in the country,amongst other programmes to address infrastructural gap in Nigeria.
Onadele who was represented by Associate Executive Director, Corporate Development, FMDQ, Kaodi Ugoji, noted that the Exchange had set up a housing development project team to work directly with the office of the Vice president.
Onadele further added that the Exchange has been working with stakeholders and government to develop products that will drive the capital market and the Nigerian economy in the last four years.
"Sukuk bond has been a success no doubt but there is a need to expand sukuk bond which the Federal Government introduced. Infrastructure is one thing we need to shore up to achieve our goal as a country.
He gave assurance that the Exchange's holding company would bring efficiency to help in the development of infrastructures.
"We will continue to innovate ways as well as blueprint to drive development in the capital market and the economy at large", he said.

Staff Housing Loan Boss Cautions Public Servants Against Corruption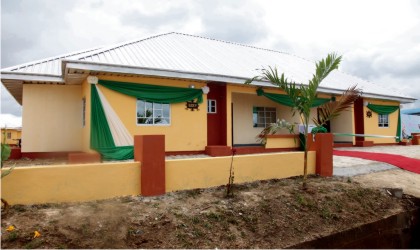 The former Executive Secretary, Federal Government Staff Housing Loans Board, Dr Hannatu Adamu Fika, has called on public servants in the country to shun corruption and contribute to making Nigeria great.
Fika made the call in an interview with newsmen during a dinner party organise in her honour to celebrate her retirement in Abuja.
She said that challenges in life were normal but one needs to be upright in carrying out his or her responsibility as a pubic or civil servant.
"When you build a house for a public servant, you have added value to his or her life.
"I want to call on public servants to be transparent and shun corruption in the course of their work for the development of the country.
"However, I will continue to urge the staff I have worked with to continue to follow the line of doing the right thing so that we can have a corrupt free public service in Nigeria.
"Those in the Housing Loan section should not relent to touch true lives of pubic servant in the area of provision of housing.
"I have exited but am not tired; I am moving into another stage where the Centre for Leadership and Economy Development, an affiliate with UN have given me the Chair Person of their governing board.
"I am now going to concentrate on issues of women and youths development, " she said.
However, Fika said she would continue to pray that the Federal Integrated Staff Housing Programme known as FISH grows from strength to strength.
"So that civil servants  who are hard working but their salaries cannot take then home would be able to benefit through that system so that they can have their own homes".
Also speaking, the Permanent Secretary in charge of Niger Delta Ministry Ms Didi Walson-Jack, said Fika is intelligent, willing to advice and always on top of her subject matter.
"She has created impact in the public service through provision of housing for public servants and other wonderful things she did to help them," she said.
Our correspondent reports that the occasion attracted some former permanent Secretaries, Heads of Civil Service of the Federation, FG Staff Housing Loans and many friends and well wishers.