How Arinze Baba Revived Comedy In Rivers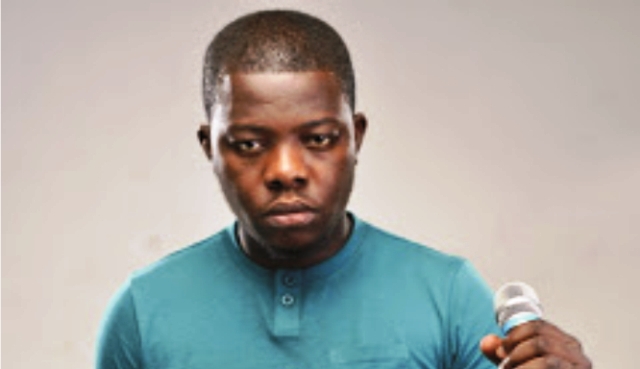 Stand-up comedy once
regarded as a pastime of the unserious and the uneducated, has transformed into a big business, turning its practitioners into millionaires and throwing up a huge industry with several direct employment opportunities and support services.
It would be recalled that before now, comedians were regarded as mere jesters and clowns used at intervals of events and paid pittance, but today, through Oprah Williams Night of a Thousand Laughs, he made Nigerians realize that comedy is a veritable business venture and Nigerians now have to pay to laugh.  In Port Harcourt, the Rivers State, capital modern comedy business could be traced to the exploits of Arinze Baba.
The ace comedian has been recognised as the brain behind the introduction of modern comedy in Port Harcourt City.  He initiated the first Port Harcourt comedy club right from his days at Army Day Secondary School, Bori Camp, Port Harcourt.  His funny, humble and calm nature pierces the heart of many on whose faces he leaves genuine smiles.  This multi-talented comedian left video shooting and editing for professional comedy.  The Badagry, Lagos State-born humour merchant was born and brought up in the oil rich city of Port Harcourt where he started his comedy career in 1998, but went professional in 2004 when he first performed at a comedy events titled "Day of a Thousand Laugh held in Port Harcourt.
In a recent interview, he stated that his major triumph is that he was the first non-indigenous comedian to have come this far in the oil-rich city. He disclosed that when he came to Port Harcourt comedy industry, he met the likes of Yibo Koko, Mic Ogbolosinger, Michael Ogolo, Iyowuna Obumanu, Basurge Tariah and a host of others who were either indigenes or based in the state.
The comedian, who is also known as the Boss to the boss of the boss recalled that when he came into the comedy scene in the state, he faught for the growth of the industry which is evident in what we see or hear around us today, stressing that the movers and shakers of comedy business in the city of Port Harcourt came from his struggles, "this is why I said I am the boss to the boss of the boss, they all see me as a father, leader, brother and friend", he stated.
He noted that as part of celebrating his birthday he hosted a talent hunt in search of new potentials and eventually the crowd declared both Warri boy and Mic Advisers as the winners of the contest, this was on 15th of July 2012, he disclosed that he also initiated a Comedy Club called 'funny house' with the sole objectives of discovering new potentials, promoting and improving the Port Harcourt Comedy business at large which has never been done before in the state.
According to him, Funny House started 1st July 2012, with its maiden edition which was also used as Chelsea FC's victory party, he paraded the likes of Chuddy K, Paulyno (qualified doctor), Prince Hezekiah, Wonder, Jesse and Walenayo, it was gathered that the success of the first edition made the second edition a bomb on the 5th of August, parading the likes of slow dog.  Dan the Humourous, Donald Diva, Sparta E. and the two winners of the maiden edition of the talent hunt, Warri Boy and M. C. Adviser.
Commenting on the Nigerian Comedy Clan, Arinze described Ali Baba, Basket Mouth, AY, I Go Dye and Gordon as his first five favourite comedians "I like Ali Baba for his presentation (English jokes), I like Basket Mouth for his business sense, I like AY for his packaging, I like I Go Die for his creativity and I like Gordon for his energy", he said.
Apart from the Port Harcourt based comedians, other veteran humour merchants in Nigeria include late Mohammed Danjuma, Sam Loco Efe, Boma Erokosima, Sammie Needle, Junior and Pretty all of blessed memories. Francis Duru, Okey Bakassi, I Go Dye, Bovi,  I Go Save, Dandoki, M.C Abbey, Klint de drunk, Teju Baby Face, Maleke, Holy Mallam, Elenu, M.C Shakara, Onyebuchi Ojieh (Bauchi), Emeka Smith, Dave Sikpa, Princess, Lepacious Bose, among others.  These professional comedians are reputed for their exploits and ribcracking jokes that put smiles on the faces of their audience as they smile to the banks at the end.
I'm Eager To Find Love Again -Tiwa Savage
Nigerian singer, Tiwa Savage, has declared her desire to find love and experience once again. The Koroba Crooner shared her deepest wish with her fans and followers via her instagram page. The number one African bad girl is highly optimistic that her prince charming will seek her out soonest as she is ready to be found and pampered with love.
Tiwa shared a picture of herself as she looked gorgeously dressed in a beautifully tailored pink dress for Toyin Lawani's wedding reception. She captioned it 'somebody's son will find me one day.
Savage was married to Tunji Balogun popularly know as Tee Billz Balogun on November 23, 2013 the couple held their traditional marriage at the Ark in Lekki, while their white wedding was held on April 26,2014 at the Armani Hotel, Dubai.
In 2015, Tiwa gave birth to her first child with Tee Billz. However, in 2016 the singer announced the crash of her marriage as she accused her husband of financial recklessness, drug addiction and abandonment.
Burna Boy Drinks From Grammy Award Plaque
It is no news that Burna Boy was nominated by the organisers of the grammy awards event and won the award with his popular album Twice As Tall. The award remains a highlight for all the nominations, awards won and every other achievement so far in his musical career.
The self acclaimed African Giant was out clubbing with friends over the weekend and made sure to take along his grammy award plague. In the viral video which surfaced on the internet, the kilometer singer was seen in the club in the company of friends as they celebrated his taking receipt of his grammy win.
In the course of their celebration Odogwu held out the gold plague as champaign was poured into it after which he drank the entire content. The video has gone viral and got social media users talking and expressing diverse opinions, while a popular boy has criticised the Afro fusion singer for taking his plague to a club, noting he and his plague have begun a nation wide tour and may visit all the 774 local government areas in Nigeria.
Social media users have become defence ministers for Burna Boy and they have slammed the blog while hailing the artite, noting the grammy win was well deserved and he can celebrate and do whatever makes him happy with his plague.
Dansonko said: "Celebrate your wins, you worked for it, you deserve it and no one can tell you otherwise.
Alibaba, Banky W, Others Attend Wizkid's Debut Album's 10th Anniversary
On June 12, 2021, Grammy Award winning music star, Wizkid celebrated the 10th anniversary of his debut album, 'Super Star'. In a documentary shared on Wizkid's insa stories, industry giants like Bankyw, Alibaba, Femi Kuti, Basket Mouth and others took turns to speak on the 30-year-old singers evolution since his successful debut.
To celebrate the 10th anniversary of the release of the album under BankyW's Eme, Wizkid released a docu-series titled. "A super star' made in Lagos on his you tube page and shared across his social media handles.
Speaking in the docu-series, wizkid reflects on his childhood, recalling his early days in Surelere and being the last child of his parents. Wizkid took time to share his experience in BankyW's Enyire Maths Entertainment (EME) which signed him and released the album.
"Getting signed to Bankyw was one of the amazing things that happened to me, it was just an amazing moment for me, it changed my life," Wizkid said.