Lagos Vows To Win National Scrabble Championship
Lagos State Scrabble
Coach, Ayo Akinfemisoye, on Saturday, in Abuja, said he was sure his team would emerge the 2016 national scrabble champions.
Speaking to newsmen, Akinfemisoye said the state government had made necessary provisions to make his players comfortable to win the championship.
"The Lagos state government is a sports-loving government, and it is trying everything within its power to encourage sports. That is the reason why we are here.
"The Secretary of the state scrabble association is also here to give the players support and spur them to victory,'' he said.
Akinfemisoye said the state team had left no stone unturned in making sure that they emerged national champions.
"My players are up to the task. They are doing well, although the stage is so unpredictable because it is full of world-class players.
"But we have the world-class player in our midst. He is currently leading the pack. In the first 15 games, he did not drop a game.
"However, I am happy to say also that one of my players from Lagos has just beaten him. That shows how determined we are.
"It also underscored how much my players want to really make history for themselves and become champions,'' he said.
The coach said his players were among the first 20 on the scores tablet and he was confident they would make progress.
Meanwhile, the Chairman of Kano State Scrabble Club, Augustine Isiekwe, has also said his state would retain their trophy.
"We are assiduously making efforts to retain the trophy we won two year ago. We have organised a number of seminars to sensitise our members.
"I think with God on our side we are going to retain our trophy, even though, because of operational reason, one of the top players did not come.
"Notwithstanding, two of my players are in the top eight on the scores tablet. So, by the time the championship comes to a close, I believe we will be among those who made it,'' he said.
Tokyo 2020: Naomi Osaka Beats China's Saisai In Straight Sets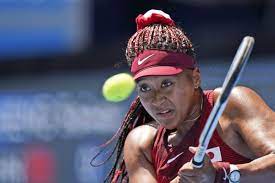 Japan's Naomi Osaka returns a shot to China's Zheng Saisai, during their Tokyo 2020 Olympic Games women's singles, first round tennis match at the Ariake Tennis Park in Tokyo .
Japan's Naomi Osaka won in straight sets on her highly-anticipated return to court at the Tokyo Olympics yesterday, while world number one Ashleigh Barty crashed out in the first round.
Osaka, the star of the opening ceremony, defeated China's Zheng Saisai 6-1, 6-4 in her first match since taking an eight-week break for mental health reasons.
"I feel like more than anything I'm just focused on playing tennis. Playing the Olympics has been a dream of mine since I was a kid," said Osaka, chosen as the first tennis player to light the Olympic cauldron on Friday.
"I feel like the break that I took was very needed, but I feel definitely a little bit refreshed and happy again."
The Australian Open champion had not played since May, when she walked out of Roland Garros, saying that media commitments were harming her mental health.
Osaka showed few signs of rust as she reeled off the opening five games on the Ariake Coliseum centre court, which likely would have been packed to capacity if not for a spectator ban because of coronavirus restrictions.
The second seed broke the 52nd-ranked Zheng for a 2-1 lead in the second set and closed out an 87-minute victory on her third match point.
The 23-year-old Osaka is attempting to become Japan's first Olympic tennis champion. She will play Switzerland's Viktorija Golubic in the last 32.
Insurance FC Records Second NNL Win On Return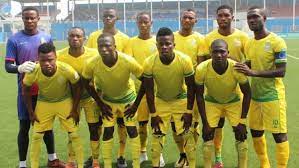 Bendel Insurance recorded their second win in a row since returning to the second tier of Nigeria National League with a 1-0 win over Abia Comets on Saturday at the Samuel Ogbemudia Stadium.
Defender Tanimu Benjamin scored the only goal of the encounter in the 26th minute to hand the hosts the maximum points.
Both results have brightened their chances of qualifying for the Super 8.
According to Tidesports source, the Edo State Government in June withdrew the team from the competition after several of their players were injured by home fans during their game against Remo Stars in Ikenne, Ogun State.
On their return, Insurance pulled off an away win over Holy Arrows in Enugu before the win at the weekend
"I am happy with the goal and the overall performance from the boys. Our aim is to return to the topflight and we are working hard to achieve it," goal scorer Benjamin, who was injured in the violence at Ikenne, said
Karagumruk To Pay Musa N1bn Annually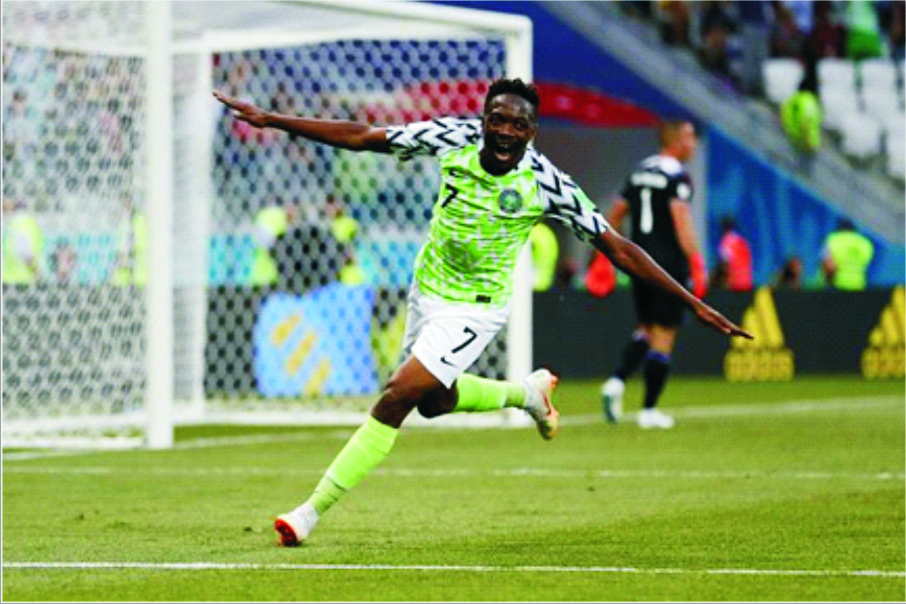 Super Eagles captain, Ahmed Musa was on Thursday unveiled by Turkish Lig 1 side, Fatih Karagumruk, having signed the winger on a two-year deal with an option to extend the deal for another year.
Tidesports source gathered that the financial details of the deal were undisclosed by both club and player, Musa will earn about$2.5million (N1.02billion) annually with a weekly pay of $40,000, with bonuses.
Karagumruk were promoted to the Turkish topflight in the 2019/2020 campaign, ending a 35-year wait for a return to the Super Lig and want to remain there, thus, the acquisition of star players like Musa.
"It's a good deal no doubt, the club wanted Musa because of his wealth of experience, having played at the World Cup and the UEFA Champions League. Since they were promoted to the topflight two seasons ago, their major aim is to remain in the Turkish topflight and also win games against the big sides like Galatasary, Fenerbahce and Trabzonspor and they believe Musa can help them achieve their goals. That's why they signed him for $2.5million annual salary, besides bonuses and allowances," a close friend of Musa said.
It was also reliably learnt that there were financial incentives for Musa, if the club qualified for European competitions, and if he ended up as their highest scorer at the end of the season.
Musa, in an interview with newsmen said Karagumruk's ambition was a major reason he joined them.
"I was very impressed with the team's philosophy, style of play and it's clearly an ambitious club.