A teenager, commonly
called Jame, has a noticeable scar on her neck which she attributed to an injury she got from her mistress.
Narrating her experience, she recalled that the mistress threw hot substance at her when she failed to wake up early enough recently to do her chores.
"She told me to wake up by 4 a.m. daily to dress and clean up places after which I should take her children to school.
I got this scar on a day I was tired and slept off which affected the normal routine. She got angry and I received this as punishment.
"Although I long to go to school, I dare not mention such a plan to my mistress, it is only in my prayers to God to see me through and let it come to a reality," she said.
Observers note that Jane's experience typifies cases of child labour and abuse that are rampant, especially in developing countries.
They recall that the International Labour Organisation (ILO) disapproves child labour, describing it as "work that deprives children of their childhood, their potential and their dignity that is harmful to physical and mental development".
The organisation notes that child labour involves children being enslaved, separated from their families, exposed to serious hazards and illnesses.
According to it, in its most extreme forms, such children are left to fend for themselves on the streets at a very early age.
It observes that more than 120 million children, between the ages of five and 14, are involved in child labour worldwide, with boys and girls in this age group almost equally affected.
The organisation, nonetheless, attributes the prevalence of child labour to poverty and lack of decent work for adults.
Supporting ILO, observers note that poverty among parents has subjected many children to outright abstaining from school to use their early years in life to engage in hard labour.
They also observe that on many occasions, some children combine school and work but often to the detriment of their education.
They, therefore, recommend free and compulsory education as a method of eradicating child labour.
According to them, inadequate education and skills among adults are more likely to result in poorly paid and insecure work.
"This will in turn bring a high probability that their children will as well end up in child labour," they observe.
In the light of this, concerned citizens insist that stakeholders should raise awareness on methods of discouraging child labour during the World Day against Child Labour which is observed on every June 12.
ILO dedicates the day to creating awareness on the plight of child labourers world-wide and providing suggestions on how to eradicate it.
Sharing similar opinion, the United Nations Children Fund (UNICEF), says child labour remains a major source of concern in Nigeria.
It notes that the statistics from ILO indicates that the number of working children under the age of 14 in Nigeria is more than15 million.
"The high level of diverse and tedious jobs that children execute in dangerous circumstances is particularly worrisome.
"These jobs include being street vendors, beggars, car washers, apprentice mechanics, hairdressers and bus conductors, among others, while most of them work as domestic servants.
"Major causes of child labour are widespread poverty, rapid urbanisation, breakdown in extended family affiliations, high school drop-out rates and lack of enforcement of legal instruments meant to protect children," it observes.
To tackle child labour effectively, Mr Geoffrey Njoku, the Communication Specialist of the fund, called on state governments to domesticate the Child Rights ACT (CRA).
He said that the domestication of the act by states would provide the essential legal framework to address issues affecting children.
He insisted that the protection of children's rights should be a collective responsibility of the government, civil society organisations, media, international development partners and parents.
"Government at all levels has the task to ensure that the rights of children are placed on top priority of their agenda for proper development," he said.
This opinion notwithstanding, Dr Mac-John Nwaobiala, the Permanent Secretary, Federal Ministry of Education, expressed concern on the refusal of many states across the country to adopt CRA.
"We also express concern about the increasing number of children hawking wares on the streets during school hours," he said.
He explained that CRA "stipulates among others that children of school-age must be enrolled in school and not subjected to any form of child labour."
In its efforts to check child labour, the National Agency for the Prohibition of Trafficking in Persons and other related Offences, warns parents against engaging their children in various forms of domestic servitude.
Mr Orakwe Arinze, the spokesperson of the agency, insisted that such actions constituted violation of the fundamental rights of children which attract punishment.
"It is the right of every child to be given quality education and good care. If children must be given out, they should be given to relatives who can give them parental care.
"Parents should engage their children and wards in constructive activities that would improve their lot," he said.
He observed that using children as domestic servants promoted human trafficking.
"A lot of human traffickers approach parents with the assurance to assist them to train their children or wards.
"In the long run, they end up using the children to make money by using them as domestic servants and prostitutes, among other dirty jobs," he said.a
In whatever approach chosen for fighting child labour, UNICEF insists that since the causes of child labour are complex, solutions must be comprehensive and must involve the widest possible range of partners in each society.
Sharang writes for News Agency of Nigeria (NAN).
Naomi Sharang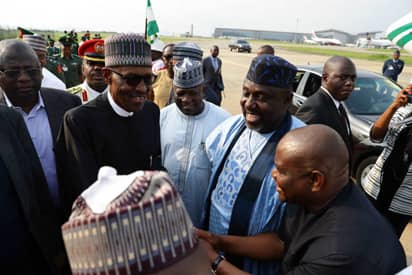 Several comments, interpretations, narratives and theories have greeted the recent letter written by Governor Nyesom Ezenwo Wike of Rivers State to President Muhammadu Buhari, expressing the sincere appreciation of the Rivers State Government and people to Mr. President, for approving the sum of N78.9 billion to the state, as refund of monies expended by the State on federal  projects in the state.
Most of these responses have either been mischievous, absurd, totally misleading and some even trying to conjure and configure fabulist narratives, celebrating the mystique and magical influence of the power of money on the human psyche.
But the most remarkable of these is the one written by Femi Adesina, the Special Adviser to President Buhari on Media and Publicity, titled: WIKE VINDICATES BUHARISTS.
To be sure, Femi Adesina's opinion on any topic immediately attracts considerable attention and commands tremendous weight, not just for the fact that he has been a seasoned journalist  over the years, but indeed in recognition of his status as the Special Adviser to Mr. President Buhari on Media and Publicity; which makes him one of the recognized spokespersons of our President, whose views unequivocally represents the opinion of the Presidency in all matters.
It is therefore, in due cognizance of this latter responsibility and authority of his  portfolio, that one must appreciate and commend Femi Adesina for his  endorsement of Governor Nyesom Wike's decision to thank President Buhari for approving the refund of N78.9 billion to Rivers State, and also the quite remarkable request for the President to oblige Rivers State with a State visit.
Of course, Femi Adesina's admiration of Governor Nyesom Wike and his bold Thank You letter are embedded copiously in his article, though couched in the unerring profiling of the Rivers Governor in some lyrical passages and in some truculent, pro-Buhari obsessiveness in others.
The  point needs to be made unambiguously, that the Rivers State Government, by way of emphasizing what Governor Wike rightly stated in the letter, appreciates the magnanimity of President Buhari,with profound gratitude and deep sincerity.
It was Aesop, the legendary Greek fabulist and writer of fables, who said that "Gratitude is the sign of noble souls."  There is certainly no doubt that one man who stands tall and proud, courageous and fearless with great nobility in today's political space, is definitely Governor Nyesom Ezenwo Wike.
For instance, what Femi Adesina describes as "crying wolf" and "pontificating" is nothing more than  the ability to say and do things which other people are too frightened or lily livered to say or do; what we refer to in Nigeria as "dying in silence. "
What Mr. Adesina surely knows is that one virtue that Governor Wike possesses is courage.  He has never hesitated to call anybody out including the President, his own party members and even multi-nationals operating in Rivers State, whenever the need arises and Adesina himself, has already agreed, by confessing to responding to some of these wolf cries in his write up, that these calls were necessary at the time they were made.
If Governor Wike's courage to speak up when others are silent and cowering in fear, leads to the approval of the refund of the N78.9 billion which the Federal Government owes Rivers State, then the expression of gratitude that recognizes and appreciates such appropriate magnanimity is the highest form of nobility.
Like Mr. Femi Adesina rightly pointed out in his essay, the Federal Executive Council (FEC), chaired by President Buhari, approved the REFUND of N148 billion to five states in the country for repair of Federal roads, for which Rivers State got  N78.9 billion. But that is not even half the story.
For the avoidance of doubt and to set the records straight, it will be germane at this juncture to tell the true story of the refund and set the records straight, as presented by the Minister of Information and Culture, Alhaji Lai Mohammed, once and for all.
Giving a background to the reimbursement, Lai Mohammed had explained that the decision was sequel to a huge bill sent to the federal government by the entire 36 states of the federation in 2016, seeking a refund of funds they expended on the repair of some federal roads in their respective states.
He said: "You will recall that in 2016, 36 states of the federation sent a very huge bill to the federal government, asking for compensation for money that they have expended on federal roads. This prompted Mr. President to set up a committee to go and verify the claims of these 36 states, whether indeed, these projects were actually constructed. Were they completed in line with the federal government standards?
"At the end of that exercise by an inter-ministerial committee, chaired by the Minister of Works and Housing which also had ministers of education, transportation (and immediate past Governor of Rivers State,  Chibuike Rotimi Amaechi), minister of finance, minister of state for works, Director-General of the Bureau of Public Procurement (BPP) and permanent secretary, cabinet office as members, the committee recommended that the federal government should refund N550,364,297.31 billion to 31 of the 36 states, after they were convinced that, yes, indeed, the projects were completed and they were federal government roads.
"But the claims of five other states – Cross River, Rivers, Ondo, Bayelsa and Osun – failed on the grounds that they did not do proper documentation and the committee felt they needed proper documentation. So, the committee went back with new terms of reference to ensure that the claims of the five states were in order. That is why the BPP is on the committee.
"So, at the end of the exercise, the committee now reported that the five states – Cross River with 20 roads and one bridge will get a refund of N18,394,737,608.85; Ondo with six roads to get a refund of N7,822,147,577.08, and Osun with two roads and one bridge to get a refund of N2,468,938,876.78.
"Others are Bayelsa with five roads and one bridge to get a refund of N38,040,564,783.40 and Rivers with three roads and three flyover bridges is to get a refund of N78,953,067,518.29."
From the above therefore, three important points stand out for particular interest and reference, viz:
1. The money is neither a generous loan gift or a desperate bailout package as people like Femi Adesina are shaping the narrative to sound, but a REFUND of monies already spent by  Rivers State on Federal projects.
2. Rivers State was initially denied the refund until proper documentation was provided; a situation which many Rivers watchers will recall, prompted the Minister of Works, Babatunde Raji Fashola, to visit Rivers State in March this year.
3. Rivers State  got the approval for the amount of refund simply because Rivers State did the most comprehensive, qualitative and enduring projects.
For record purposes, let us state clearly that President Buhari has the authority to visit any state he wants to in Nigeria, whether he is Invited or not. He is the father of the nation and Rivers State enjoys a candid, honest and robust relationship with the present Federal Government, especially the presidency.
On August 19, 2017, Governor Wike was among the dignitaries that welcomed President Buhari after 103 days in London where he received medical treatment for an undisclosed illness.
While naysayers were busy misinterpreting the gesture, Governor Wike explained that no sane person would not be happy that his sick President was back home.
Recall alsonthat Governor Wike was the first PDP Governor to congratulate President Buhari after his second term election victory was upheld by the Supreme Court in September last year. Indeed, the warm, cordial, respectful relationship between President Buhari and Governor Wike, captured in several widely circulated photographs, of the President's visit to Rivers State to commission the international wing of the Port Harcourt international airport speaks volumes.
We need not also remind Mr. Adesina that as far back as February 2017, when Governor Wike was not even up to two years in Office, he had already been christened "Mr. Projects" by none other than the Vice President himself, Professor Yemi Osinbajo, who not only affirmed that Rivers State was an important state to Nigeria and the Federal Government, but has since endeared himself to Rivers State and Governor Wike.
This brings us nicely to the part of the letter where Governor Wike unequivocally appeals to President Buhari to honour Rivers State with a Presidential state visit and we ask Mr. Femi Adesina: 'what is wrong with the Rivers State Governor inviting the President for a state visit. Is he not the Father of the nation again. Is Governor Wike not one of his children?
Considering the fact that the approval for the refund was also made for monies expended by Rivers State for Federal Projects, isn't it equally apt that Governor Nyesom Wike should invite Mr. President to come and at least see the work for which the refund was made? Indeed, it will also provide Mr. President the grand opportunity to see first hand, the amazing and fantastic infrastructural wonders which Governor  Wike is delivering in Rivers State. This is absolutely the right thing to do by a grateful recepient.
Governor Wike has aptly pointed out that the decision to thank Mr. President and the appeal to invite him for a state visit was not a personal one, but a collective decision taken by the State Executive Council, to assure Mr. President that all is well with Rivers State and Rivers people are quite happy with him for approving the refund.
Like Femi Adesina correctly noted in his article, the N78.9 billion cannot be the reason for Governor Wike's thank you letter and invitation to Mr. President. According to him: "I don't think so. Rivers is by no means a poor state. The amount is handsome, no doubt, but the state is oil rich, and can hold her own when it comes to finances. I don't agree less with Adesina because Governor Wike does not speak from both sides of his mouth and does not play to the gallery. His moral upbringing makes him to speak the truth at all times not minding whose ox is gored.
Finally, it is important to commend Mr. Adesina for  articulating and justifying the decision of Governor
Wike to thank Mr. President and invite him to Rivers State. There is absolutely no doubt, as he so succinctly pointed out, that millions of Buharists  would have actually advised the President not to approve the  refund  to Rivers State, and while many of them are still wailing and bellyaching at the President's magnanimity, the icing on the refund cake is the chagrin and consternation, which even Adesina admits, has greeted Governor Nyesom Wike's letter in their camp.
While Rivers people will not complain that the money was actually reduced from the original amount and that it even took so long for President Buhari's fairness and justice to touch Rivers State, while he has been fair and just to other states, we are all still very happy and grateful that this approval for refund has been made, finally.
Attempts by people like Adesina to make political capital out of the genuine stance of a statesman will not be bought by well-meaning Nigerians.
What makes Adesina's grandstanding more worrisome is that he will never comment or let the world know how much the South-West States received as refund for federal projects executed in that part of the country.
Governor  Wike's letter of appreciation and appeal for a presidential state visit is thus a clear indication that what the people thought was lost has now been recovered. All is well that ends well and Rivers people are happy.
For the avoidance of doubt, the letter to Mr. President was delivered to Aso Rock, three weeks before it was published.
Governor Wike is not like Adesina who knows how to speak from both sides of his mouth. In 2008, he said this about the Chief of Staff to the President: "Gambari enslaved himself to please his paymasters. Now 13 years after, the shackles are still tied around his neck, threatening to asphyxiate him. What an eternal lesson for fawning bootlicking grovellers to learn. Old sins indeed have long shadows."
Now that Gambari is Chief of Staff to the President, people have been asking if Adesina still sees Gambari's sins' shadows or he(Adesina) has turned to a bootlicking groveller?
There is no doubt that he is currently savouring the office of Special Adviser to the President on Media and Publicity as a compensation, having used his positions as former Editor-In-Chief of The Sun Newspapers and President of the Nigerian Guild of Editors to feather his own nest.
Adesina should be told that no amount of political mischief will turn Governor Wike from a hero to a villain in this matter.
The Wike that I know  cannot be swayed by pecuniary  interests. He will always stand for the truth and defend the interests of Rivers people.
Nsirim is the Commissioner for Information and Communications, Rivers State.
By Paulinus Nsirim

WIKE: Striving To Make Rivers State Safe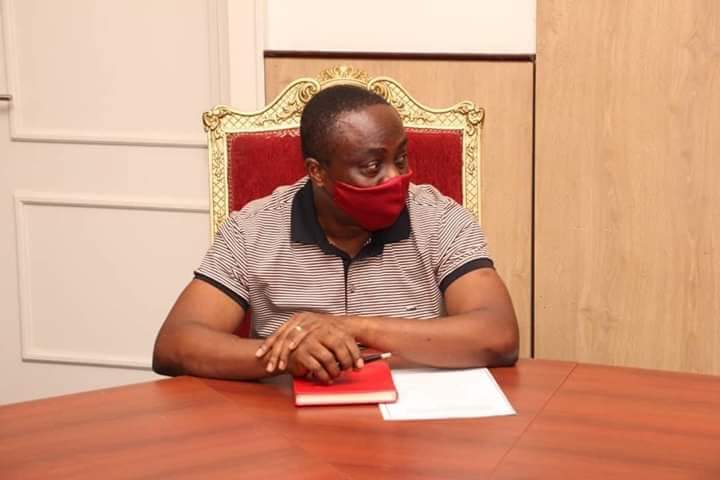 "Fundamentally, during the campaigns, we also promised to secure our State. No government is worth any value if it cannot guarantee the security of lives and property. I assure you that never for a moment will our administration be a captive of politics, when it comes to public security. We have the political will to fight, defeat crimes and criminality in Rivers State. There will be effective coordination, collaboration and synergy with the Federal Government, the law enforcement agencies and our community leaders in the prosecution of the war against cultism, kidnapping and armed robbery. We urge our people to fully co-operate with us in this direction." – Nyesom Ezenwo Wike These were the words of Governor Nyesom Ezenwo Wike in his inaugural address to Rivers people on Friday, May 29, 2015, at the Yakubu Gowon Stadium ,Port Harcourt. Dispassionate analysts and Rivers watchers will agree that the Governor.
By Paulinus Nsirim

Rivers Prepares For Agricultural Revolution
Governor Nyesom Ezenwo Wike is overwhelmingly recognized and acclaimed as the undisputed "Mr. Projects", nationally and internationally. Even his unrepentant critics have reluctantly conceded and acknowledged this undeniable fact, as evidenced from the harsh tone of vitriolic  narratives which greeted his bold and pragmatic infrastructural drive, to the awe and amazement echoing in their analysis, as the magnificent legacy projects unfold across the landscapes of Rivers State.
However, what many do not realize is that Governor Wike is also applying the same strategic astuteness and administrative acumen, which has defined his infrastructural and other sectoral accomplishments for the benefit and betterment of Rivers people in the last five years, to the Agricultural sector as well.
At the inception of his second tenure on May 29, 2019, Governor Wike made it clear in his inauguration address to Rivers people that, apart from oil and gas, Rivers State also has a vast agricultural potential, which has remained largely untapped for decades and it was about time the green revolution was embraced as a strategic measure for achieving economic diversification, job creation and food security for the State and for Rivers people.
In addition to the other operational initiatives and incentives which the government intended to put in place to boost the sector and encourage investment in commercial agriculture and allied businesses, Governor Wike also made a firm commitment that his administration will complete the multi-million-naira cassava processing plant and concession all idle State farmlands to private sector investors for commercial cultivation.
Being  a leader who keeps his promises, Governor Wike, on Thursday, May 28, 2020, the very last day of the first year in his second term, took a firm and bold step towards fulfilling the Agric agenda, when he toured the Rivers State Cassava Processing Company located at Afam, Oyigbo Local Government Area, where completion work had been going on quietly, to inspect the structure and facilities. Satisfied with what he saw, the Governor assured Rivers people that the plant will soon come on stream.
The Rivers Governor also confirmed that the State Government has 70 percent equity share in the project which is in partnership with Shell Petroleum Development Company(SPDC) of Nigeria and the company when fully operational would employ 4,500 persons and also boost agriculture in the state.
"We are quite happy that this project which was initiated by the previous administration in 2012 and abandoned, has come to the stage of completion.  When we came on board and saw the usefulness of this project to our economy, we did not hesitate to release funds to complete it.
"Let me commend the management of this plant for fast-tracking the completion and the novel initiative that will use mobile machines to collect cassava from the farmers at their various clusters. This, will no doubt, reduce the challenge of logistics and increase farmer participation, " the governor stated.
Governor Wike then assured that the project which was about 90 percent complete at the time of the visitation, would have been commissioned this month if not for the COVID-19 pandemic which has negatively impacted global economy.  The implication of course is that the Rivers State Cassava Processing Company, Afam, is already set for full operations and would produce about 45 thousand metric tons of cassava flour daily, while about 12 thousand metric tons of cassava tubers would be needed for collection by its mobile plants from farmers around the state for processing.
It would be recalled that Governor Nyesom Wike, in his address to mark the first anniversary of his second term in office, assured that: "In line with our promise to refocus on agricultural development, we are at the verge of completing the Datco cassava processing plant, with guaranteed off-taker opportunities for over 3000 local cassava farmers, and inspiring capacity to stimulate the cassava revolution in the State and related industries and create thousands of direct and indirect jobs for our people".
The cassava processing plant when in full operations therefore, would also increase income for small holder farmers by providing an enabling environment for them to sell their cassava tubers and with the already favorable prospect of the over 4, 000 jobs it promises, the coast is now clear for creating all round employment for youths and farmers and subsistence sufficiency for all the staples and products derived from cassava in Rivers State.
The Rivers State Executive Council also approved the renaming of the part State owned cassava industry at Afam to the "Rivers Cassava Processing Company Limited". The change became necessary because one of its partners, Datco, which hitherto owned 28% equity holding, changed the name it used in 2011 on the contractual agreement, which made it cease to be a recognised entity.
And on June 4, 2020, in fulfillment of the pledge the  Governor made at the beginning of his second term, the Rivers state Executive Council approved the concessioning of existing agricultural facilities in the state to investors who are interested in bringing their expertise to bear in harnessing the potentials in the sector. Governor Wike disclosed that the decision of the council is predicated on the fact that the state is being driven to become the agricultural hub in the south-south region.
The available Government owned farms and facilities listed for the concessioning arrangement are:
The Songhai Rivers Farm
The Buguma Fish Farm
The Onne Fish Farm
The Nonwa Fish Farm
The Andoni Fish Farm
The Ubima Fish Farm
The Opobo Fish Farm
The School to Land farm at Kpah
The Poultry breeding farm and hatchery at Atali
The Lifestock breeding farm at Elimgbu
The Rumudomaya Feedmill and
The School to Land Authority Farm at Egbeda.
Shedding more light on the decision of the State Executive Council, the Rivers State Commissioner for Agriculture, Dr. Fred Kpakol said that the available farms would be advertised and publications made in Newspapers, to invite potential investors in the Agric sector, adding that the investors would be expected to indicate interest in any of the agricultural facilities existing in the state, which include fish farms and multi-crop school-to- land farms in the 23 local government areas of the state. The  ultimate mandate of the investors who want to key into the agricultural programme of the government, would be to achieve food security and generate employment for Rivers people.
One would not be surprised to discover that the first impression which the list of Rivers State owned farms and Agricultural facilities to be concessioned must have created, especially in the camp of the opposition in the state, was arguably a sense of misplaced euphoria and the assauging of their petty nostalgic hangover, having already shouted themselves hoarse in the last five years, with allegations and misleading narrative that the Governor Nyesom Wike administration had wilfully refused to reactivate the operations of some of these farms, which were set up by the last administration,  because of political reasons.
But nothing could be farther from the truth, as Governor Wike had constantly and at every appropriate occasion, acknowledged the projects commenced by the previous administration and those also abandoned which necessarily needed to be completed in the interest of Rivers people and for the betterment of Rivers State, especially in the area of Agriculture.
To be sure, Governor Wike has displayed great leadership maturity and political magnanimity when it concerns Rivers interest and this was evidenced on two ground breaking occasions; first in 2017, when he rolled out the drums for Vice President Yemi Osinbajo and joined him in Commissioning the Indorama Fertilizer Plant in Eleme and secondly in 2018 when he welcomed with open arms, the then Senate President, Dr Bukola Saraki, a stalwart of the APC, who had come to lay the foundation for the construction of the Fertiliser Train 2 of Indorama Eleme Fertiliser and Chemicals Limited.
Indeed that visit had been prophetic as Senate President Saraki had openly endorsed the Rivers State Governor, Nyesom Ezenwo Wike for a second term when he declared that Wike will be in office in 2021, when the Train 2 of the Fertiliser Plant will be commissioned. This endorsement certainly had not gone down well with those who have quite unfortunately decided to appropriate projects meant for the good of Rivers people to themselves, to massage their battered egos and define their fading epoch, but Governor Wike has quite admirably refused to join issues with them, beyond setting the records straight.
There were fundamental constraints which Governor Wike's administration have had to contend with and which those shouting at the rooftops for him to reactivate the projects will not tell you. It would have been foolhardy to continue with some of these projects when they are not viable.
However, there's no doubt whatsoever, that with the decision of the Rivers State Executive Council to concession the state owned farms and Agric facilities, Governor Nyesom Wike is not only fulfilling his pledge to make Agriculture the developmental plank on which his second term would ultimately be anchored, he has also hit the ground running in the implementation of this exciting Agricultural revolution, with the revamping of the Rivers Cassava Processing Company Limited, in Afam, which, will no doubt, now serve as a catalyst towards attracting quality investors to key into the reactivation agenda of the other listed farms.
The employment potentials which these projects hold for Rivers youths, when  fully concessioned and operational, are simply amazing. The bandwagon and trickle down commercial benefits which each of these projects will deliver in their various locations, will transform these communities into throbbing and vibrant hubs not only for Agriculture, but indeed for small and medium scale business chains and entrepreneurial clusters, which will spring up and thrive all across the state.
With the decision to concession these government owned farms and Agric facilities, Governor Nyesom Wike has not only astounded his critics and detractors with his proactive pragmatism, he has once again, displayed that extraordinary brilliance in project engagement and delivery, which has hallmarked his administration.
The visionary astuteness of his administrative acumen, when fully delivered with the other legacy projects, will definitely put Rivers State ahead of its contending counterparts as a model trail blazer, especially in the transformational agenda of embracing Agriculture, not only as the veritable tool in delivering enduring sustainable progress and development, but also in increased youth employment and collective economic growth.
The global importance of Agriculture in providing a viable and practical alternative for diversification, against the backdrop of the diminishing resource and influence of oil and gas, which was glaringly exposed with the outbreak of the global Covid-19 pandemic, with the dramatic crash in oil prices, has further revalidated the excellent post-modern decision of concessioning the Rivers State government owned assets for greater utilization and value maximization and no set of government owned facilities could be more viable and attractive to potential investors at a challenging time like we are faced with now, than the listed farms and Agricultural projects.
Rivers State and especially Rivers youths are indeed lucky to have a visionary, forward looking and futuristic thinker like Governor Nyesom Ezenwo Wike at the helm of affairs in the state at this time.
Paulinus Nsirim is the Commissioner for Information and Communications, Rivers State