Appraising JAMB's Computer-Based Test
When the Joint Admissions and Matriculations Board (JAMB) mulled the idea of migrating from Paper Pencil Test (PPT) to Computer-Based Test (CBT) six years ago, the proposal then elicited some apprehensions.
In spite of the widespread reservations about the proposal, JAMB has consistently emphasised that CBT would engender a seamless conduct of the Unified Tertiary Education Matriculation Examination (UMTE).
The Registrar of JAMB, Prof. Dibu Ojerinde, cited security challenges, high cost of producing writing materials for paper-based tests, high cost of transporting materials and curbing examining examination malpractices as some of the reasons behind the adoption of CBT.
In 2015, however, JAMB fully used CBT for the conduct of UMTE across the country between March 10 and March 21 and the experiment generated concerns as well as applause from the citizens.
No fewer than 1.4 million candidates sat for the examination, which was held in over 400 centres across the country and in seven overseas countries.
Those, who argue in favour of CBT, insist that Nigeria cannot afford to lag behind in the digital world of the 21st century, while critics argue that efforts to educate candidates, who are not tech-savvy or computer-literate, have been inadequate.
They contend that the adoption of CBT places candidates in the rural areas, with limited access to computers and internet facilities, at a gross disadvantage.
The critics insist that the CBT is still far from being seamless, as server/network problems, delayed receipt of results and placement of candidates at faraway centres or at centres, which they did not choose in the first instance, still marred it.
An educationist, Mr Goody Njoku, said that many brilliant candidates, who had yet to be computer literate, were denied the opportunity of making good scores in the exam.
Nevertheless, Njoku conceded that CBT would expedite efforts of students to acquire computer skills since they were left with no other option.
"Even in the recently concluded CBT, many candidates had to engage in crash computer lessons in order to be able to write the exam.
"With the trend, you will find out that only few candidates will be lacking in computer skills by the next UMTE; hence, we are building a digital generation in tandem with global trends,'' he said.
A candidate, Innocent Prince, said that the CBT was easy, as it only entailed clicking on the right answers.
He said that the CBT was commendable because it reduced the stress of paper writing, adding that it would also encourage future candidates to upgrade their computer skills.
"JAMB should, however, work on how to facilitate the provision of computer and internet facilities across the country, while reducing the distance which a candidate has to travel to get to his or her centre,'' he said.
Another candidate, Faith Onu, said that she found the CBT easier than envisaged when she got into exam hall, adding that her only problem was that her centre was very far from where she lived.
She said that any candidate with basic computer knowledge could write the exam without much difficulty.
On his part, the JAMB registrar said that he was impressed with the performance of the CBT.
He said that no fewer than 192 visually impaired candidates wrote the computer-based UTME.
Ojerinde said that the candidates wrote the exam using the "BrailleNote Apex'', a special machine which enabled visually impaired persons to read and answer questions via voice or Braille.
"We had 192 visually impaired candidates nationwide but the concentration was in Lagos.
"We had no fewer than 15 of them in Abuja. That was the first of its kind in this part of the world,'' he added.
Ojerinde stressed that the results so far indicated that candidates performed better in CBT than in paper-based test or PPT.
He said that more centres would soon be established, adding that the Federal Government had directed that eight new centres should be set up across the country, while four of them would be completed this year.
He said that each of the eight centres would be equipped with 270 computers, adding that the southern and northern parts of the country would get four centres each.
Ojerinde recalled that on the first day of the examination, majority of the candidates got their results before the end of the day.
"In the final analysis, CBT is cost-effective. The process is going to be cheaper with time but now, it is capital intensive. Once we have all the computer systems, in the next 10 to 15 years, nobody would be complaining.
"In security-prone areas, of course, we got a report from Yobe State that the examination went on smoothly.
"It is the same for Yola in Adamawa State and Maiduguri in Borno State.
"However, if we had limited ourselves, using pick-ups vans to carry things up and down, we would have been in trouble, as this could have posed some security threats to us.
"With the CBT arrangement, the questions go straight into the centre portal system and nobody knows when it gets in or out," he said.
He, however, recalled that the Boko Haram insurgency in the North East geo-political zone caused about 20 per cent decline in candidates' registration for the 2015 exam.
Ojerinde said that a total number of 1,475,477 candidates applied for the 2015 UTME.
"In the last UTME conducted in 2014, a total of 1,632,172 candidates registered for the exam.
"The figure for the 2015 UTME shows a decrease of 156, 695 applicants, when compared with last year's figure,'' he said.
The JAMB boss said that the examination was held in 400 centres across the country and seven foreign centres.
He listed the foreign centres as Accra in Ghana; Buea in Cameroon; Cotonou in Benin Republic; London in UK; Jeddah in Saudi-Arabia; Johannesburg in South Africa and Addis Ababa in Ethiopia.
Also speaking, the Minister of Education, Malam Ibrahim Skekarau, said that he was quite impressed with what he saw, adding that he was confident that the challenges encountered in the first CBT would be addressed in subsequent editions.
He said that efforts would be made to reduce the number of days earmarked for the examination in subsequent years.
"The most important thing is that we are catching up with modernity; we are catching up with new technology, particularly with regard to the blind candidates who we saw. It is the first of its kind in Africa.
"Another advantage is that if you miss your exam you can come over the next day for it and there is no room for exam malpractice.
"The JAMB CBT centre at Kogo, Bwari, is world-class; every state and every local government area will have that kind of centre in years to come,'' he said.
Skekarau described the CBT as a good innovation in the nation, saying that the Federal Government had started studying all the challenges facing the CBT in 2014.
"We have directed all the state commissioners to go out on behalf of Federal Ministry of Education and JAMB to collate nationwide assessments of the CBT because education is everybody's business.
"What the committee is doing is to collate all the happenings on this new system and let's see the level of problems we have.
"We did not receive any serious complaint; we have more than 80 per cent success," he said.
Shekarau stated that the Federal Ministry of Education was waiting for the final collation of all the results by various committees before assessing it and advising JAMB on how to improve upon the achievements recorded so far.
"That's the main purpose of the committee; it is to address issues that are likely to crop up and assure Nigerians that we are not just throwing a new thing to the street. We are ready to listen to the complaints,'' the minister said.
"With time, the target is that every state will have CBT centres; this is really compelling and it will further expose our students to the new technology," he added.
Education stakeholders are of the view that JAMB's CBT should be sustained and extended to every other examination in the country.
They insist that its advantages far outweigh its disadvantages as Nigeria strives to remain relevant in the Information Communication Technology-based 21st century civilisation.
Okoronkwo, writes for News Agency of Nigeria (NAN)
Chijioke Okoronkwo

Returning Nigeria's Textile Sector To Good Old Days?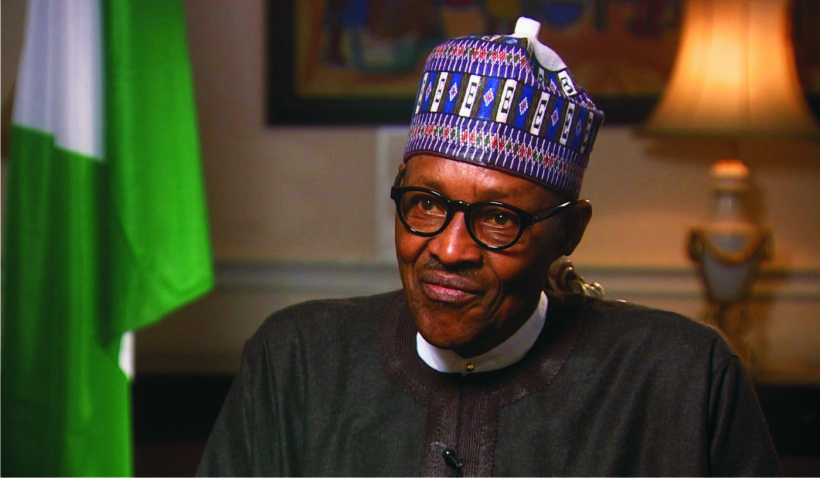 In the 1970s and early 1980s, Nigeria was home to Africa's largest textile industry, with over 180 textile mills.
The Cotton, Textile and Garment (CTG) sub-sector, employed close to 450,000 people that translated to more than 25 per cent of the workforce in the manufacturing sector.
But today, only 25 textile factories are operating, and they function at below 20 per cent installed capacity and engaged less than 20,000 people.
The fortunes of CTG sub-sector started dwindling in the 1990s, as a result of  some challenges faced by cotton farmers, ginneries and textile firms.
Farmers and processors were confronted with low quality seeds, high  cost of production, poor access to finance and smuggling of textile materials into the country.
Statistics recently released by the Central Bank of Nigeria (CBN), showed that textiles worth four billion dollars were smuggled into the country annually.
But there is renewed vigour by the present administration, to revive the CTG through CBN's intervention.
In order to boost the CTG sector, the Federal Government had given directive to some agencies and uniformed organisations to patronise local textile industries.
The present administration through the CBN is targeting engaging 300,000 farmers to achieve 450,000 metric tonnes of cotton in 26 states in the next three years.
The bank is to achieve this through its Anchor Borrowers Programme, which had already commenced with the cultivation of 200,000 hectares of hybrid cotton seeds to be distributed to 200,000 farmers in 26 states.
Part of the strategy is also to import 6,000 metric tonnes of improved cotton seeds, while additional 2,000 metric tonnes of cotton seeds had been sourced locally.
The data released by the bank indicates that "total expected yield at the end of the current season is 302,440 metric tonnes. The distribution of inputs to cotton farmers was launched in Katsina on May 6.
Twenty ginneries in seven states- Borno, Gombe, Kano, Katsina, Kebbi, Niger and Zamfara were selected to participate in the CBN's financed cotton project.
According to CBN, ginners are to sell their lint to textile factories with the ultimate objective of producing textiles to meet the needs of the members of the uniformed services.
The CBN governor, Mr Godwin Emefiele, said the funds to operationalise the ginneries, had been approved and to be disbursed through the Bank of Industry.
Emefiele said about N19.18 billion had been approved by the bank to fund nine ginneries across the country.
The approval is to enable them retool their processing plants, while they are to access the funds at single digit interest rate.
President Muhammadu Buhari, on his part, lamented the closure of textile factories especially in the North, and assured that his administration would revive the sector.
"We promoted policies that will support local industries such as import restrictions.
"We introduced programmes that provided affordable and accessible capital for both large and cottage industries.
"We also introduced Executive Orders that encouraged the procurement of Made in Nigeria goods and services."
According to him, his administration will not allow Nigeria to return to the days of exporting jobs through the importation of food and clothing items,  which can be produced locally.
He said: "We will not allow Nigeria to return to the days of exporting jobs through the importation of food and clothing items which can be produced locally. We owe this to the over 200 million Nigerians."
According to the President, the textile and garment sector has the potential to create millions of jobs, and will therefore, remain one of the priority sectors for the administration.
Referring to his recent directive to all government uniformed institutions to use locally produced garments, President Buhari said unbelievable number of jobs will be created when the military, police, para-military organisations, including the National Youth Service Corps (NYSC), fully patronise local industries.
He, therefore, urged state governments to key into this policy for their schools, hospitals and other institutions.
In the same vein, Mr Isa Aremu,
the General Secretary, National Union of Textile, Garment and Tailoring Workers of Nigeria (NUTGTWN), lamented the closure of hundreds of textile factories, which used to employ "millions of workers, more than the workforce of the Federal Government in the 70s and 80s."
He, however, commended the textile-friendly policies of the Buhari-led administration, such as the interventions by the CBN and the Executive Order on the use of local garments by uniformed organisations, among others.
Aremu stressed the need to tackle the high incidence of smuggling of textiles, in order to protect the sector as well as boost job creation.
The activist said the recent signing of MoU between the CBN and some major stakeholders was a gradual effort of lifting the sector from the state of hopelessness to hope.
Aremu noted that the effort made by the CBN was commendable and would be supported by his union, and appealed to other relevant groups and indeed all Nigerians to do the same.
Alhaji Salman Abdullahi, the President,  Cotton Ginners Association of Nigeria, commended the CBN for its commitment to  revive CTG sub-sector.
Abdullahi said when the stakeholders' meeting was convened sometimes to work out ways to revive the sector, he thought it would be like similar gatherings in the past, that did not yield any positive result.
He pledged that members of his association would live up to expectation, by ensuring quality production.
Dr Arome Salifu, an economist, said the step taken by Federal Government was a welcome development.
According to him, for any economy to thrive, a critical component like manufacturing sector must be given priority.
"The CTG is a critical component in manufacturing sector, therefore, the apex bank has taken the right step in the right direction by choosing this component to support.''
Salifu said that this kind of investment was needed at this time because of its jobs creation potential.
He called for involvement of critical stakeholders, like civil society organisations, in the monitoring and evaluation of the project to ensure judicious use of funds.
Sumaila writes for News Agency of Nigeria.

Nigerian Navy And Quest For Proficiency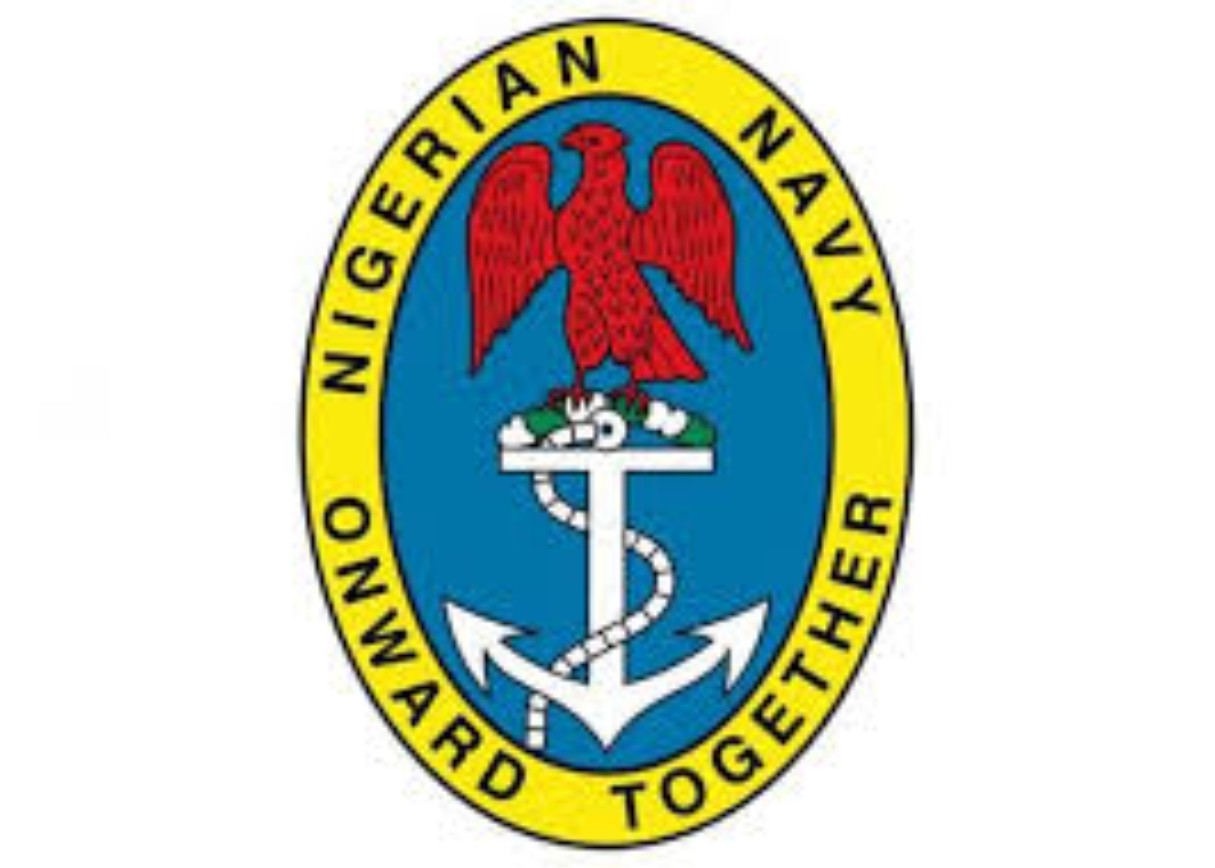 "The battlefield is an unforgiving classroom. It is a theater where success and survival in real combat is dependent on hard work during exercise of all nature."
The above saying is by Rear Adm. Oladele Daji, the Flag Officer Commanding (FOC) at the opening of " Small Arms Firing Exercise (SAFEX)", organised by the Western Naval Command, Lagos in October 2019.
The quest for proficiency has in recent times seen the Nigerian Navy engaging in trainings and even bilateral relationships with the Navies of other countries.
Constitutionally, the Nigerian Navy personnel are used to handling big weaponry mounted on warships, but due to the numerous security challenges, there has been an increase in their involvement in internal operations.
The Navy has big guns onboard warships like the 127MM and the 40MN but to tackle internal security issues, arms like FN Rifle, AK47 and Shooter `n' Gear (SnG) are needed.
Due to their increased involvement in internal security, the Navy has continued to train and retrain its personnel through SAFEX to enhance their proficiency as well as enhance operational efficiency.
To become proficient in small arms handling, the Western Naval Command, from Oct. 17 to Oct. 19, organised SAFEX for its personnel at Owode, Nigeria's border community with the Republic of Benin.
No fewer than 400 officers participated in the exercise which entailed shooting weapons such as FN Riffle, AK47 and SnG from 100m and 200m radius respectively.
However, speaking at the opening ceremony, the Flag Officer Commanding (FOC) Western Naval Command, said the exercise had given them opportunity of identifying marksmanship for inter-command and inter-service competitions.
"I enjoin everyone to take advantage of this unique opportunity to enhance their weapon handling proficiency and knowledge.
"I implore you all to remember the marksmanship principle as you approach the firing point, this will help in ensuring that you hit the bull," he said.
He also thanked the Chief of Naval Staff (CNS) for making the exercise a reality.
"This exercise would not have been possible without the timely approval of the Chief of Naval Staff to our arms and logistics request. So, I enjoin everyone to take advantage of this unique opportunity.
"Training all over the world is conducted to correct weaknesses and sustain strength. In achieving this objectives, training exercise will always be tough and physically challenging.
"This exercise therefore, will not be an exception considering the process you must have passed through right from the point of selection. I enjoin you all to apply yourselves during the exercise," he said.
Major.-Gen. Olu Irefin, the General Officer Commanding (GOC) 81 Division Nigerian Army, Bonny Camp, Lagos, at the opening said that there was no gainsaying the complexities and fluid nature of contemporary security challenges.
He said that it was imperative for security agencies to not only to synergise their efforts towards attaining national security objectives but also to sharpen their skills in weapons handling.
"It is against this backdrop that the Nigerian Navy and by extension the Western Naval Command deemed it fit to hold the exercise," he said.
At the end of the exercise, the FOC, represented by the Chief Staff Officer, Western Naval Command, Rear Adm. Muritala Bashir, implored personnel not to forget what they had learnt.
"I'll like to urge us that whatever we have learnt from this exercise, please, let it register in our memories because these are the skills you will need to apply when the need arises.
"Apart from the skills that must have been sharpened, we should be able to go a step further at our individual time to see how we can strip and assemble these weapons.
"Because during operation, these weapons could disappoint. And it is not enough for you to drop the weapon and stop firing as a personnel, find out what the problem is, strip the weapon and assemble and continue," he said.
On foreign relationships, the Nigerian Navy received six ships from other countries this year, exploring diplomatic ties for excellence with their foreign counterparts.
The ships include: the U.S. Naval Ship CARSON CITY, the French Navy Ship BOUAN, the Indian Navy Ship TARKASH and the Spanish CENTINELA and SERVIOLA.
The most recent one is the visit of Spanish Ship, ATALAYA, which berthed on the shores of Nigeria on Oct. 2 and departed on Oct. 5, for the strengthening of diplomatic ties between the Nigerian Navy and the Spanish Navy.
The Spanish Consular General, Mr Juan Anthony and the Commanding Officer of Spanish Naval Ship, Lt.-Commander Calvar, paid a visit to the Western Naval Command.
They were received by the Flag Officer Commanding (FOC) Western Naval Command, Rear Adm. Oladele Daji, for an exchange programme in training and also to boost bilateral relationships between both Navies.
These visits were aimed at strengthening bilateral ties between the countries to reinforce manpower capacity development through training and re-training of officers and men of the Navy.
While in Nigeria, series of training through naval exercises were conducted in line with the Chief of Naval Staff (CNS), Vice Adm. Ibok-Ette Ibas' mission.
The mission is to deploy a naval force that is well trained, organised and highly motivated to discharge its constitutional roles professionally and efficiently for the defence of Nigeria in ensuring her economic prosperity.
While leaving on Oct. 5, the Nigerian Navy, as part of its culture, performed passage exercise for the Spanish Navy ship with series of exercises.
The Nigerian Navy ship (NNS) EKULU, NNS NGURU and some NNSSBS boats as well as Nigerian Navy helicopters sailed with the ship on Passage Exercise for some nautical miles off Lagos Farwell Buoy.
Both Navies carried out several naval drills, including Opposed Vessel, Search Boarding, Seizure (VBSS), Fleet Manoeuvers, Communications and Helicopters operations.
The combined exercise saw Nigerian Navy personnel board the Spanish Naval Ship ATALAYA with their Spanish counterparts doing the same.
It will be recalled that few months ago, Spanish Naval Ships CENTINELA and SERVIOLA visited Nigeria and conducted similar exercises.
Oremule writes for the News Agency of Nigeria.
By: Modupe Oremule

Mitigating Climate Change Effects Via Legislation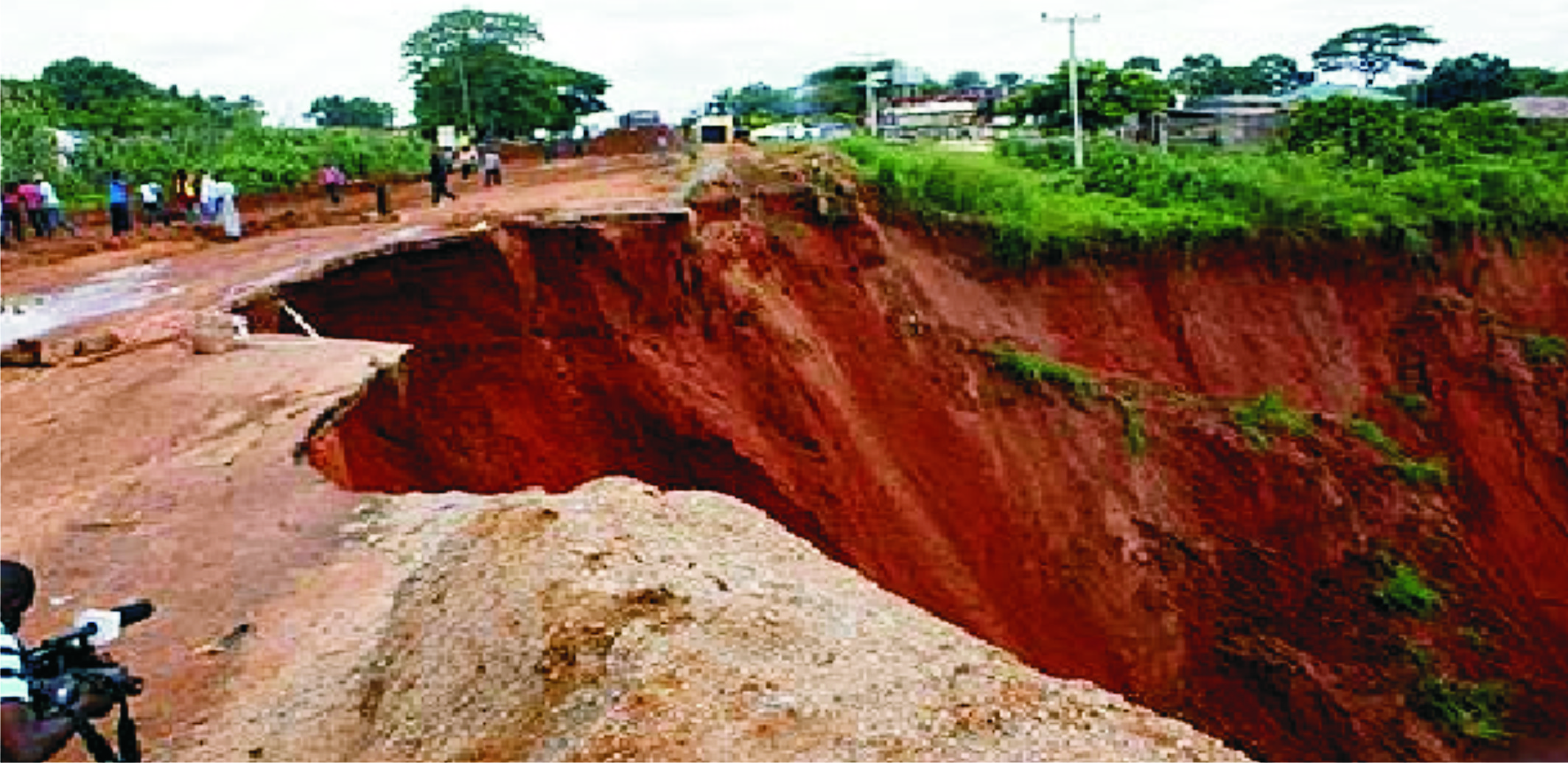 Undoubtedly climate change is one of the biggest threats facing humanity today. Environmental experts also say that Nigeria is vulnerable to the effects of climate change because of the country's low response capability.
They cautioned that climate change and global warming, if left unchecked, would cause more adverse effects on livelihoods of most Nigerians who are already living in abject poverty.
According to an environmentalist, Oyeniyan Olagunju, Nigeria is highly vulnerable to the impacts of climate change and must, therefore, as a matter of urgency take steps to reduce vulnerability, build resilience and adaptive capacity.
Olagunju said that while climate change constitutes environmental threat of the 21st Century, the current experience, alongside its adversity, has left Nigeria with no better option than to seek immediate measures to adapt and mitigate impacts.
According to him, climate change has negatively affected Nigerian economy, with various observable impacts, ranging from significant reduction in agricultural productivity to increase the morbidity and mortality rates.
"The energy sector is not left out, because climate change has impacted the hydropower plants which are sources of electricity for the country.
"Others like the transportation, tourism and manufacturing sectors are affected which in turn pose threat to the overall economy,'' Olagunju said.
He said that a study conducted by the Department for International Development (DFID), confirmed that climate change would cost Nigeria between six and 30 per cent of its GDP by 2050, with estimated loss of between 100 billion dollars and 460 billion dollars.
"Currently, the erosion of low-lying coastal and non-coastal regions of Nigeria results in persistent buildings collapse, with attendant loss of lives.
"Of important concern also are the drying lakes in Nigeria, especially the Lake Chad, which is at the junction of Chad, Cameroon, Nigeria and Niger, as a valid reference point,'' Olagunju said.
A recent report by the Institute for Public Policy Analysis and Management revealed that by 2020, Nigeria stands to lose 11 per cent of its GDP to climate change in absence of an aggressive climate policy to sustain the social and economic development in the country.
Rep. Sam Onuigbo, the lawmaker representing Ikwuano /Umuahia North/Umuahia South Federal Constituency of Abia State, in the House of Representatives, said that there was need to domesticate global instruments, in order to combat the effects climate change in Nigeria.
Onuigbo expressed worry over the absence of a legal framework on climate change, which he identified as critical for the conservation of nature and protection of the country's natural resources and environment.
He also expressed dismay that the Climate Change Bill, which he sponsored while he was the Chairman, House Committee on Climate Change, during the 8th National Assembly, did not receive presidential assent after its passage.
"I have not given up on the Climate Change Bill because I have been able to rework it and represent it, and I am happy that the bill has gone through first reading in the House of Representatives,'' the legislator said.
He expressed optimism that the reintroduced bill would receive presidential assent with a view to aid in mitigating the effects of climate change in the country.
"With the awareness that we all have shown in matters concerning climate change, ecology, and how we can work towards sustainable development, I am optimistic that this time there will be good advisers around Mr President.
"It is important to tell him why it is absolutely important to sign the bill,'' Onuigbo said.
He emphasised that the bill still focuses on mainstreaming government actions and responses into policy formulation and implementation and the need to establish the national council on climate change.
The lawmaker said that besides proposing for a council, the bill also proposes an agency to drive efforts to checkmate the devastating effects of climate change in the country.
Onuigbo, who is also the Vice-President of Globe International (Africa), promised to work with other legislators to initiate policies and bills that would ensure reduction of ecosystem degradation and Green House Gas emissions.
Globe, is legislators' organisation that supports parliamentarians to develop legislative response to the challenges posed by development.
Onuigbo, however, pledged to use his position to draw international and national attention to the strengthening of Globe in Nigeria, in order to provide added urgency to the country's drive to protect the environment.
He said that President Muhammadu Buhari had made a commitment to the cause by signing the Paris Agreement on Climate Change on September 22, 2016, "and committing severally in many international discussions that Nigeria must address climate change issues.
"It is hoped that by the end of my tenure, natural capital governance would have been worked into government policies and financial permutations and projections.
"It is also hoped that more attention will be paid to renewable energy sources,'' Onuigbo said.
He called for increased awareness to sensitise people to understand the need to do away with activities that impact negatively on the environment.
While pointing out the need to do away with non-degradable materials, Onuigbo canvassed for the adoption of improved agricultural systems for both crops and livestock.
A lecturer in the Department of Demography and Social Statistics, Federal University, Birnin Kebbi,Mr Abbani Yakubu, stressed the need for government and relevant stakeholders to extensively fund researches in climate change.
According to him, it is very necessary because climate change affects all.
"It impacts on our daily lives and affects food security, which the government is trying to achieve in the country.
"Research is very integral to solving climate change problems.
"We need to understand the extent to which it is affecting human lives.
"Efficient database management system on climate change occurrence and related events should be developed, in order to ensure effective and timely response to climate change incidents in Nigeria,'' Yakubu said.
It would be recalled that the United Nations Intergovernmental Panel on Climate Change, said that the world must cut its carbon dioxide emissions to net zero by 2050 in order to prevent global warming of 1.5°C, or likely more, above pre-industrial levels.
In its 2019 seasonal rainfall prediction, the Nigeria Meteorological Agency (NiMet), said that it would be another hot year.
The mean annual variability and trend of rainfall over Nigeria in the last six decades, depicts several inter-annual fluctuations that have been responsible for dry and wet years or extreme climate events, such as droughts and floods in many parts of the country.
NiMet also predicted that, as a result of these climatic conditions, incidences of malaria and other diseases will be higher in areas with temperatures ranging between 18 °C to 32 °C and with humidity above 60 per cent.
"More worrisome is the increasing knowledge that the country will be subject to consistent changes in rainfall and temperatures in the not-so-distant future.
"Hotter and drier conditions would likely exacerbate droughts and heat waves and hamper agricultural production, particularly rain-fed agriculture, which many Nigerians rely on for their livelihoods,'' a farmer, Mr Ndifereke Akpan, said.
While identifying that agriculture accounts for around 23 per cent of the country's Gross Domestic Product, Akpan said that progress could be hampered if the trend was not checked.
"Unless we take action, these trends are likely to jeopardize hard-won progress.
"Already, climate-induced conflicts are exacerbating fragile security situations, with flashpoints mainly in the middle belt of the country.
"Climate change, therefore, poses a significant threat to Nigeria's development ambition of meeting the Sustainable Development Goals (SDGs) and could stunt and even reverse the progress that has already been made,'' Akpan said.
With enforceable legislation in place, Nigeria will effectively mitigate the adverse effects of climate change and global warming.
Uwadileke writes for the News Agency of Nigeria.
Ikenna Uwadileke