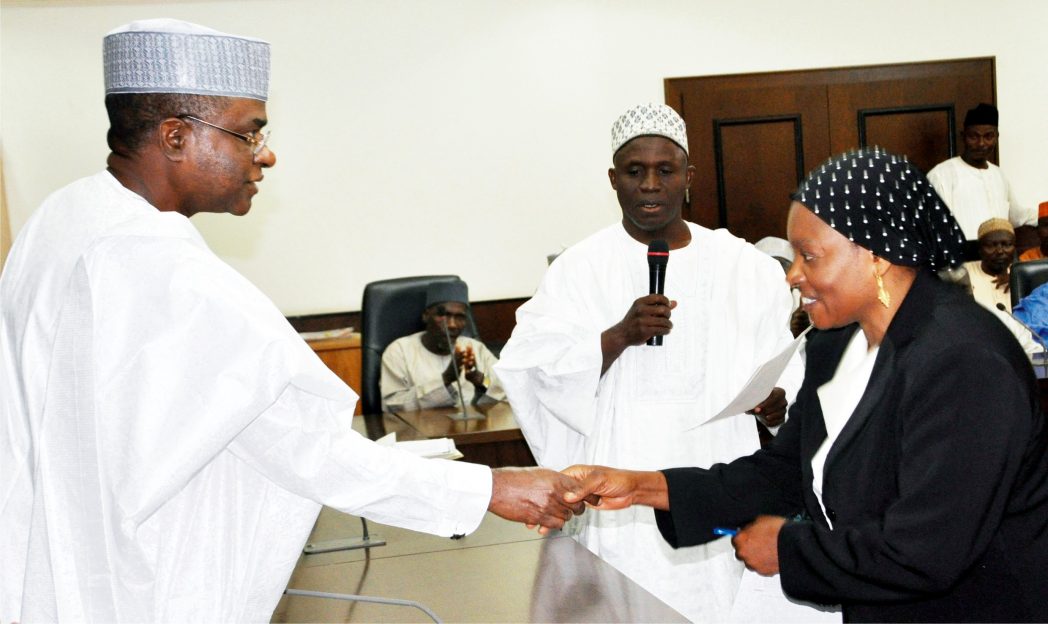 The revised version of
the 2015 Medium-Term Expenditure Framework (MTEF) and Fiscal Strategy Paper (FSP) sent to the senate by President Goodluck Jonathan reduced by N156 billion.
President Jonathan last week sent for adjustment a budget proposal of N4.661 trillion on as against the budget estimate of N4.817 trillion presented to the senate on October 1 for consideration and approval.
The reduction in the amount of the federal government budget proposal according to the president was due to the sudden crash in crude oil price in the international market.
The president said the reduction of the proposed benchmark has become necessary in order to pilot the nation's economy in conjunction with the dictates of the global economy.
The federal government also reduced the earlier N250 billion estimated for kerosene subsidy to N156 billion, as petrol subsidy depreciated from N971.1billion to N458.6billion.
The N4.661trillion budget estimate was predicted on $73 per barrel oil benchmark and a foreign exchange rate of N162 to a dollar as against the earlier proposal of $78 per barrel benchmark and an exchange rate of N160 to one dollar.
The new Medium Term Expenditure Framework and Fiscal Strategy Paper also showed a reduction in capital expenditure from the earlier proposed N1.436 trillion to N1.208 trillion.
The federal government however retained the recurrent expenditure of N2.622 trillion proposal in the first MTEF/FSP.
The capital expenditure also includes N184.8 billion sSubsidy Reinvestment and Empowerment Project Fund as against the N259 billion estimated in the first proposal.