Of Increasing Religious Violence …My Fears For Coming Generations
A religion is good that teaches men and women to be good. Such good men and women also teach the young, the way they must go, very early in life, so that when they grow up, they will not depart from it.
By its nature, religion is grounded in one of the most delicate values of life-faith-the belief in something not seen. And for that, it engineers in the believer so much passion, commitment, drive and service. But so delicate, it requires tremendous level of tolerance, understanding, patience, long-suffering and above all, love  to nurture .
Like love, it has no room for hate, undue rivalry or even competition. Religion is peaceful because it demands of the believer piety, righteousness and peaceful living. Therefore, the religious cannot be violent, hateful, intolerant, boastful or vengeful.
Today however, all manner of crimes, murders, and destruction are carried out in the name of one faith or another, forcing many to wonder if religion is a blessing or curse, necessary or unnecessary, worthwhile of worthless, because of the tendency of each of the dominant religions to consider itself as the one and only true one and all others satanic and criminal.
In that desperation for members, they either use threats, coarsion, brute force or murders to enforce followership and punish resistance. Such desperation and the attendant violence,  should never be part of any religion, in the first place. This is what has turned a once-peaceful and tolerant society against itself.
In their desperation to win, they fashion extremist ideologies to force fear and compliance and unleash horror on those who question their style. Today, it is difficult to differentiate Islamic extremism from outright insurgency, because of the nature of violence both unleash to society.
Here in Nigeria, the Islamic extremist group Boko Haram is an example. It has waged a relentless war against the Nigerian state, peopled not only by those of other religions, but also Islam and in the process killed defenceless men, women and children at peace time, using ideologies which true believers say, have nothing to do with the teachings of the holy Quoran.
At first, their crusade was against Western education, which they adjudged to be a sin. Second they outlawed girl-child education, insisting instead that every young woman must marry as a child and end-up in the kitchen, without considering the imperatives of a fast changing world, that makes life without basic education worthless.
For that, virtually every public place, be it a school, hospital or police unit is now a terrorist potential target. On the last count, lives of some 13 thousand Nigerians and others who live and do business here have been cut short brutally and property worth millions of naira destroyed.
Apart from the senseless bloodletting and crusade to annex and create an Islamic caliphate for itself, the group, not too long ago, kidnapped more than 200 children of Chibok school in Borno State and to date, have not released them all, except those known to have escaped and one recently let go, because of weakness. She was later found to be four months pregnant.
No one can yet tell the fate of others still in captivity. And the killings continue by way of terrorist attacks.
Committed Muslims have repeatedly condemned as unIslamic, the modus operandi of Boko Haram, that such style negates what the holy book preaches. They insist that Islam is neither boastful nor forceful, hateful nor hasty. Instead, they insist Islam demands free-will conversion and not by force. Islam, they insist, preaches love, tolerance and indeed peace without which human progress and development will be at great risk.
Yet Boko Haram continues with a violent campaign that continues to have negative effect on potential converts. The young people are erroneously being made to believe that their chosen religion is a violent one, because those who should step forward and save Islam of the negative publicity, daily enjoyed, value political gains more than a peaceful living that allows the believer to practice the values of his or her faith. On the long run, when so much harm had been done to their psyche – their deepest feelings and attitudes, the young generation would have nothing pious to hold on to but embrace violence as part of a religion. They too will become enemies to themselves and society and would not be blamed if they do.
While Nigerian politicians fail to see the insurgency from that perspective and instead look the other way as lives of fellow Nigerians are being cut-short in the most barbaric of ways, countries in the Middle-East are battling to save their faith and deliver their own from the violence of those bent on rewriting the Holy Quoran in colours of blood.
Going by the identity, Islamic State (ISIS), that extremist group of fighters has been on an expansionist drive grounded in violence, annexing lands, maiming the innocent and declaring an Islamic caliphate of their own imagination.
Purely against the group's style, of be-heading defenceless people of violent crimes and of daily destruction of properties, fellow Islamic states in the middle East, including Saudi Arabia and Qatar in coalition with the United States of America (USA) are on a positive Jihah to save a religion in danger, people's lives at great risk and future of children in confusion.
In parts of Syria and Iraq, the battle line seems drawn with air bombardments, as true Muslims seem ready to give their lives to save a religion that teaches men and women to be good, to be peaceful, loving, caring and tolerant. A religion that abhors forceful conversion, hatred and violent attacks on fellow humans without good reason.
This is a good war which religions preach and urge the faithful to fight against with all their might.
This is the kind of war that politicians of Nigeria's Northern extraction, be they Muslims or Christians ought to wage against an ill-advised crop of fake Moslems, whose preachings have nothing to do with the Quoran or the Bible, rather than sit-by and count the losses against the government in power.
The time has come for one and all particularly, the political class to rally behind the Nigerian troops, and the coalition of West African states, to crush everything that is Boko Haram in the country because the activities of the group indeed amount to an ill-wind that does no one any good.
They must leave behind or keep aside individual ambitions and together form a common front to tackle a common enemy bent on redefining how Nigerians live their lives through an orgy of violence.
This is because without peace, no meaningful politicking can take place, not to talk of progress and development. Without peace, families are torn apart, children's education truncated, lives are endangered and even peaceful worship, at great risk. In a country, where, a supposed Islamic group will consider their own, as target cannot be a peaceful one.
That is why the faithful must continue to preach peace, love, piety, tolerance and mutual-co-existence as an antidote to the senseless bloodletting rooted in hate-filled messages that have nothing to do with the holy books. That way, the younger generation would at least know that the older generations tried. That they, at least, offered an alternative to violence that young people could choose from.
The very value of any religion lies in its sustainability, its ability to survive challenges like the Boko Haram insurgency that tends to confuse the faithful and potential converts. They must not celebrate the violent exploits of the group in ways that negatively affect the Nigerian troops who are bent on securing the land and defending the way Nigerians live their lives, against the dictates of terrorists.
My Agony is that up till this moment, many politicians still see the on-going war on terror as a defining battle for President Goodluck Jonathan's re-election, and loss of the battle, his defeat. It should not be so. This war on terror is one between good and evil, love and hate and above all, sane religion and that of violent disposition.
It is everyone's war against evil. Above all, in defence of a good religion.
Soye Wilson Jamabo
90% Of Money Laundered Via Real Estate, EFCC Reveals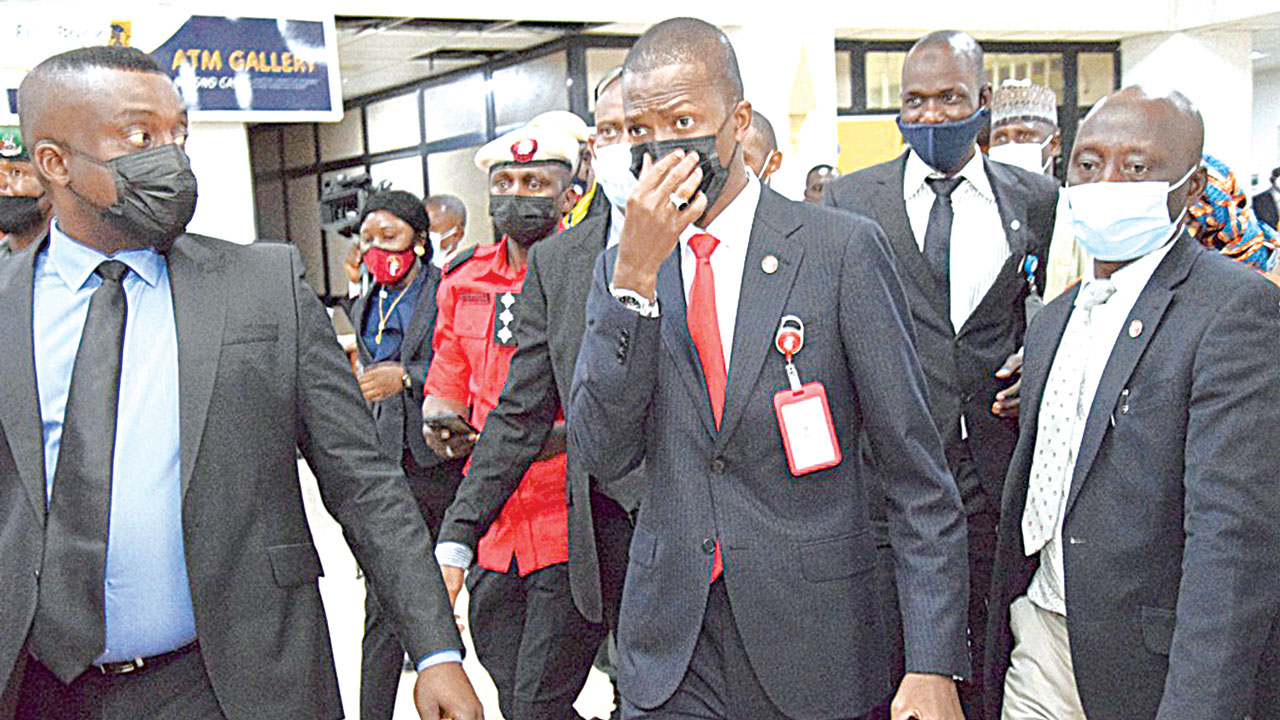 The Economic and Financial Crimes Commission (EFCC) says about 90 per cent of money laundering is done through the real estate sector.
The commission's Chairman, Abdulrasheed Bawa, stated this while featuring on Channels TV's Sunrise Daily, yesterday,
According to him, although the sector is monitored via the special control unit, more needed to be done.
According to Bawa, "One of the problems we have now is the real estate. 90 to 100 per cent of the resources are being laundered through the real estate."
He said there are so many issues involved, but that they were working with the National Assembly to stop what he called "the gate keepers" as there would be reduction in looting if there is no one to launder the money.
Bawa, the EFCC boss, gave an example of a minister who expressed interest in a $37.5million property a bank manager put up for sale.
He said, "The bank sent a vehicle to her house and in the first instance $20million was evacuated from her house.
"They paid a developer and a lawyer set up a special purpose vehicle, where the title documents were transferred into.
"And he (the lawyer) is posing as the owner of the property. You see the problem. This is just one of many; it is happening daily."
The EFCC chairman also revealed that he receives death threats often.
Asked to respond to President Muhammadu Buhari's frequent "Corruption is fighting back" expression, Bawa said he was in New York, USA, last week, when someone called to threaten him.
"Last week, I was in New York when a senior citizen received a phone call from somebody that is not even under investigation.
"The young man said, 'I am going to kill him (Bawa), I am going to kill him'.
"I get death threats. So, it is real. Corruption can fight back," he said.
On corruption in the civil service, he said there were a lot of gaps, especially in contracts processing, naming "emergency contracts" as one.
Bawa said, "A particular agency is notorious for that. They have turned all their contracts to emergency contracts."
However, he said, EFCC has strategies in place to check corruptions, one of which is "corruption risk assessments of MDAs".
According to him, "I have written to the minister and would soon commence the process of corruption risk assessments of all the parastatals and agencies under the Ministry of Petroleum Resources to look at their vulnerability to fraud and advise them accordingly."
Asked if the scope of corruption in the country overwhelms him, Bawa, the EFCC boss said, "Yes, and no."
We've Spent N9bn To Upgrade RSUTH, Wike Confirms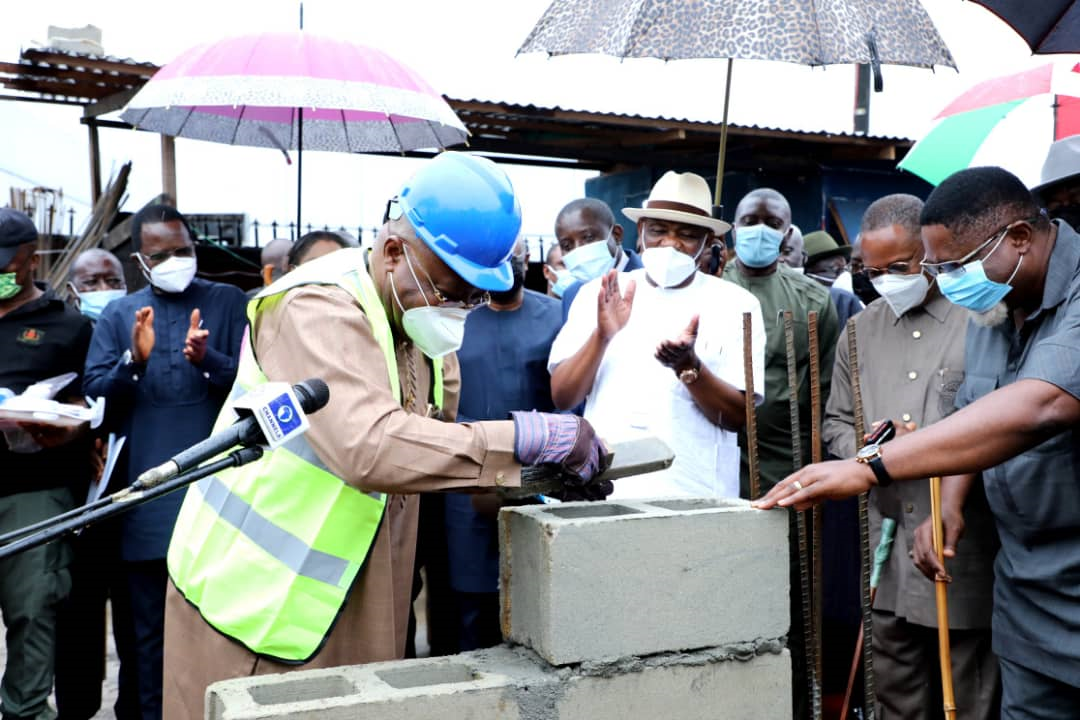 The Rivers State Governor, Chief Nyesom Wike, says his administration has spent N9billion in upgrading structures and installation of new equipment at the Rivers State University Teaching Hospital (RSUTH).
He said the fact that 40 per cent of the 2021 budget of the state is dedicated to provision of quality healthcare delivery was a further demonstration of the priority placed on the sector.
Wike made the explanation at the foundation laying ceremony for the construction of a Renal Centre at RSUTH, last Friday.
The governor said he made promise to Rivers people that the best would be provided to them in all sectors of the society within his capability because of the mandate they gave to him.
"As we came on here, I just looked around and I see the changes in this teaching hospital. I can say that we have put not less than N9billion in this teaching hospital.
"If you look at the budget, the health sector alone, what it's taking from the Rivers State Government is not less than 40 percent of the 2021 budget."
Speaking further, Wike said the state government cannot afford to implement free medical service programme in the present economic circumstance.
While dismissing the request for a subvention for RSUTH, Wike, however, commended the chief medical director and his team for their commitment to turnaround the fortunes of RSUTH.
"I have never seen anywhere that health services can be totally free. They're telling me that people who come here can't pay. I have never declared that this state is going to take over the health fees of anybody."
Also speaking, the former Minister of Transport, Dr. Abiye Sekibo, who performed the flag-off, noted that Wike's achievements in the health sector in particular, surpass what former governors of the state had done.
Sekibo said that the governor has given equal attention to every section of the health sector by providing complete health infrastructure that was positioning the state as a medical tourism destination in Nigeria.
Earlier, the Rivers State Commissioner for Health, Prof Princewill Chike, lauded Governor Nyesom Wike for his interest in the health of Rivers people.
He noted that the renal centre, when completed, would become another landmark development project in the health sector that would handle and manage all kidney-related ailments.
In his remarks, the Chief Medical Director of the Rivers State University Teaching Hospital, Dr. Friday Aaron, commended Wike for approving the renal centre.
Aaron explained that chronic kidney disease was a major burden globally with estimated 14 million cases in Nigeria.
According to him, over 240,000 of these cases require renal replacement therapy in the form of dialysis and renal transplant.
The CMD said the building that would house the centre was expected to be completed in six months and consists of two floors.
The ground floor, according to him, would house the haemodialysis unit with eight haemodialysis machines.
He further explained that the first floor of the centre would house the surgical component where most of the sophisticated equipment for kidney transplant would be installed.
Aaron said Wike has released the funds required to build, equip the centre as well as for the training of personnel locally and internationally.
Power Generation Falls 23% To 3,172MW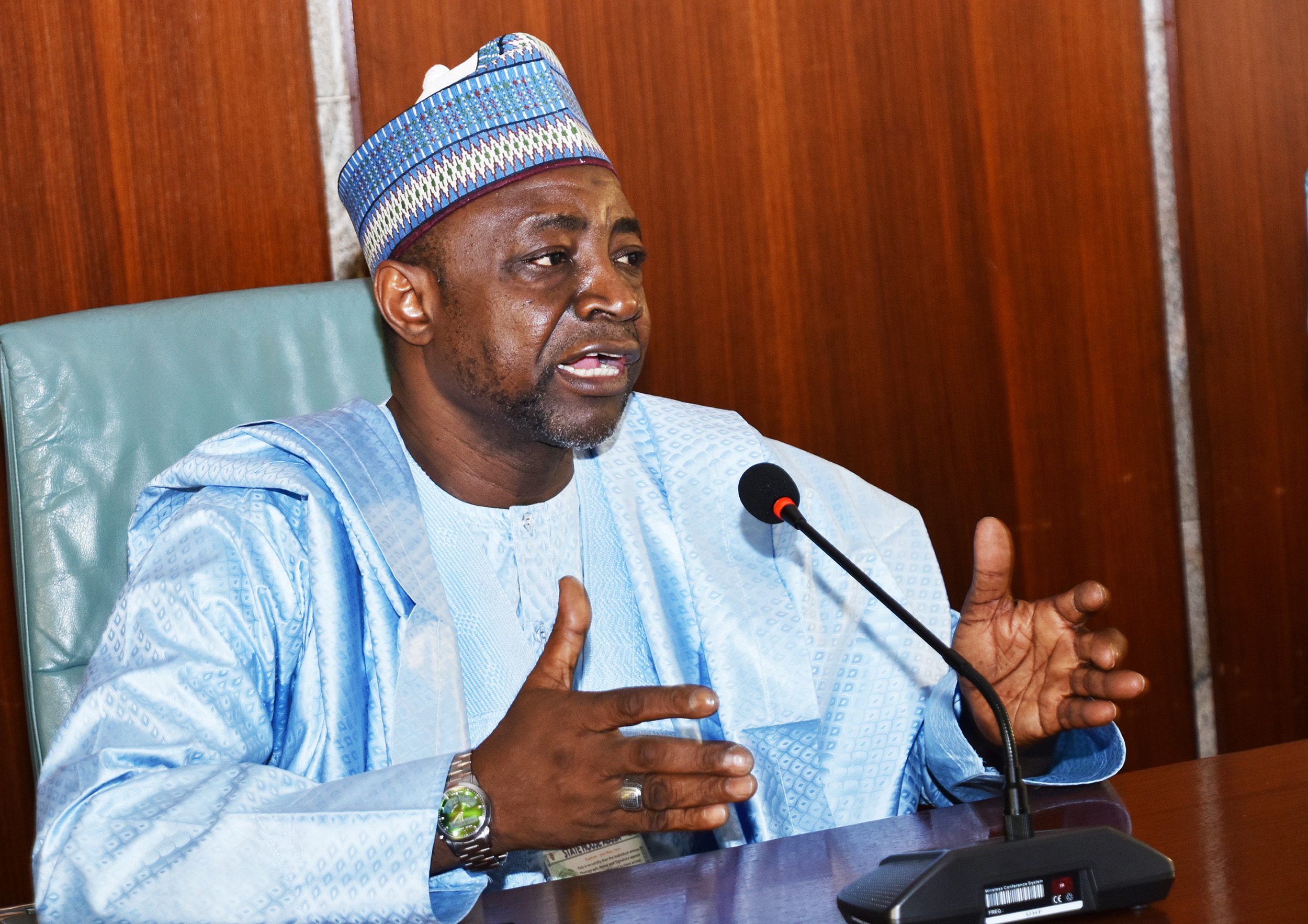 Power supply in Nigeria has failed to improve on last week's performance, as it fell by 22.9 per cent from peak generation of 4,115Megawatts on Saturday to 3,172.20MW as at 5pm, yesterday, latest data from the System Operator has shown.
According to the data, most power plants were operating far below capacity due to gas shortage with Olorunsogo Power Plant 335MW capacity; and Sapele Power Plant, 450MW capacity; completely out.
Egbin was generating at 746MW; Omoku 37.20; Omotosho (NIPP) at 105MW; while Afam was generating at 80MW.
The data showed that on the average power generation in the past seven days were 4,120.9MW on Sunday, June 6; 4,249.4 on Monday, June 7; 4,000.9MW on Tuesday, June 8; 3,720.7 on Wednesday, June 9; 3,517 on Thursday, June 10; 3,765MW on Friday, June 11; and 4,115MW on Saturday, June 12.
The International Oil Companies (IOCs), had last warned that despite Nigeria's huge gas reserves a lot needs to be done to attract investment to the sector to develop gas reserves to boost power generation in the country.
Speaking at the just concluded Nigeria International Petroleum Summit, the Chair, Shell Companies in Nigeria/MD SPDC, Osagie Okunbor, said with 203trillion Cubic Feet of gas reserves, what was needed in the country is to deliver projects that would produce the gas.
"The challenge is not just growing the reserves but in producing these reserves for the benefits of our country. Essentially growing the reserves and delivering on the production is a function of two or three elements.
"I like to see infrastructure that is required for the development of these resources at two levels. Soft infrastructure is often the one that is more important than and that is the one that is actually drives most of what you see at site."
"Soft infrastructure refers to the enabling environment and nothing pleases me as much seeing both the Senate President and the speaker of the house give very firm commitments about trying to pass the PIB this month.
"That is probably the big one of the enabling environment to provide the kind of stability we also need all sorts of other issues we need to that we have discussed severally in terms of sanctity of contract, stable policies and collaboration and I think we are well on our way there", he added.