ASUU, FG Sign Resolution On Strike
Federal Government and the Academic Staff Union of Universities (ASUU) last Wednesday in Abuja signed a resolution on the five-month-old strike at a meeting of both parties.
Briefing newsmen, the Supervising Minister of Education, Chief Nyesom Wike, said the meeting was called to sign the resolution on the agreements reached at the final negotiation between the Federal Government and ASUU.
ASUU had embarked on a nation-wide strike in July over what it described as the non- implementation of the 2009 FGN/ASUU Agreement.
The minister said, "today, I am very pleased to announce that all contending issues between ASUU and the Federal Government have been resolved to the satisfaction of the parties and appreciate ASUU's patriotic role and determination to ensure that universities are well funded, resources provided and run like their counterparts in other parts of the world.
"We are all partners in progress and there is no victor, no vanquished in a struggle of this nature and our goal remains noble and targeted at moving our nation forward", he said stressing that "as a responsible and responsive government, we have a duty to restore normalcy to the education sector so that our children can resume classes and purse their chosen careers.
"On behalf of the President, I wish to thank all well-meaning Nigerians, the National Assembly, Nigeria Labour Congress (NLC), traditional rulers, students and parents, among others, for demonstrating sufficient understanding,'' he said.
ASUU president Nasir Fagge said the resolution that was signed was a response to a letter the union wrote to the President through the Supervising Minister of Education.
"This document contains everything we listed in a letter to Mr President; we will now forward the document to our members for further directives,'' he said.
Fagge, who said that a National Executive Council meeting would be called within a week, noted that the signing of the resolution showed that government was committed.
He commended parents, students and Nigerians for their understanding and patience, stressing that the struggle was to ensure that government put the university system in order.
Four copies of the resolution were signed with the President of NLC, Ministry of Education, ASUU and the Presidency getting a signed copy.
The NLC President, Mr Abdulwaheed Omar; the Executive Secretary, National Universities Commission, Prof. Julius Okojie and the Vice Chancellors of some public universities were present at the meeting.
Group Wants FG To Declare Emergency In Education Sector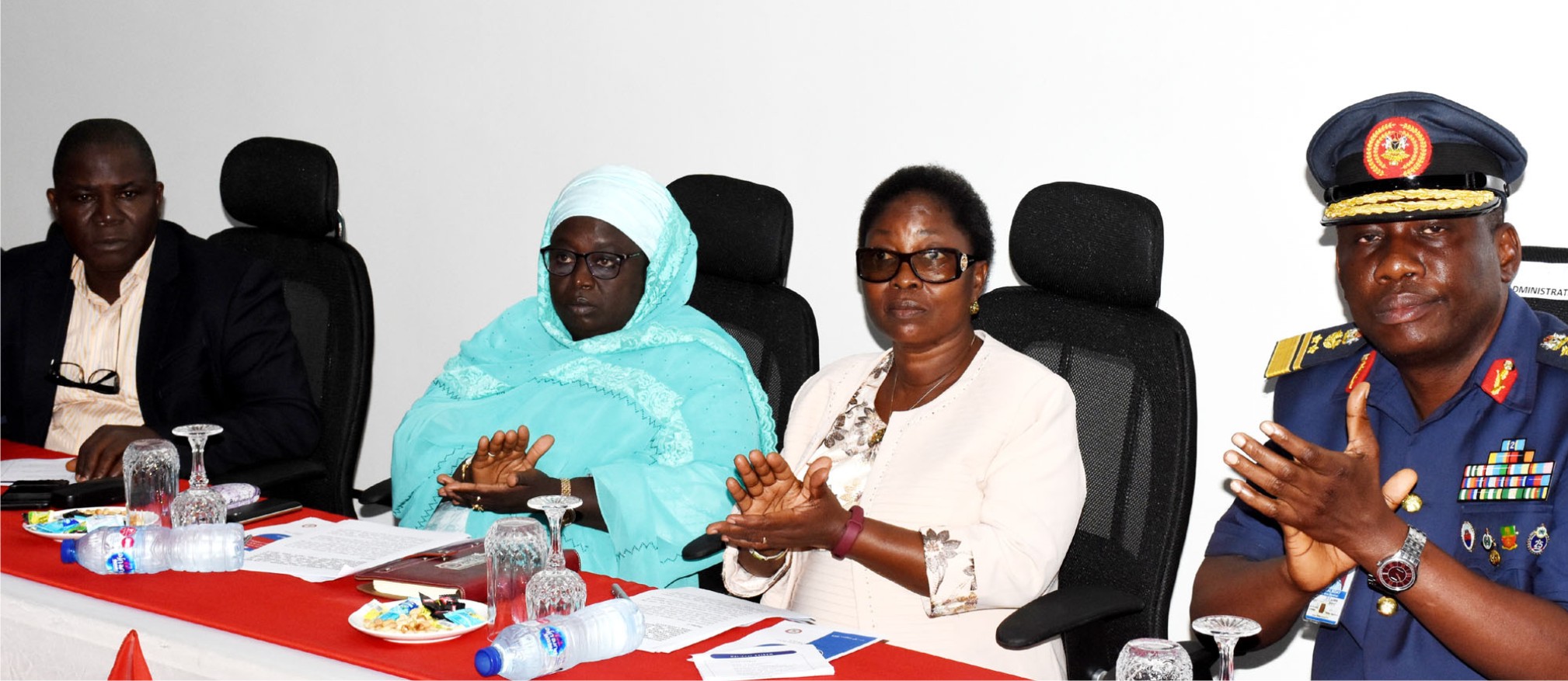 As Nigeria joins other countries across the world to celebrate this year's International Youth Day, a media support organisation, Development Communication Network, has urged the Federal Government to declare state of emergency in the nation's education sector.
The group in a statement over the weekend and signed by the Programme Officer, Communications, Fausiat Bakere- Balogun urged Nigerian youths, the Nigerian government as well as parents and guardians to take education as a paramount goal and a basic necessity of life.
Bakere- Bologun  said that education is capable of saving the country's future and disclosed that this year's International Youth Day comes up on August 12, 2019,with the theme "Transforming Education" , adding that it is pertinent to "ensure inclusive and equitable quality education and promote lifelong learning opportunities for all" as enshrined in Goal 4 of the United Nations' Sustainable Development Goals.
He explained that education is the best gift to bequeath to a child as it gives people the tools to help provide for themselves in the future, adding that it has positive impact on key development parameters such that the rate of poverty, early girl child pregnancies and other social vices.
According to him, "Nigeria needs to take action now to prepare the youth population to take over leadership roles as evidenced in most progressive countries today. The involvement and education of young people in all facets of life should be taken with all seriousness.
"Evidences abound that educating girls is a major strategy to reducing poverty in Nigeria.  Therefore government needs to ensure it breaks every barrier in order to make education and sexuality education a reality for every child especially girls. It needs to intensify efforts in monitoring outcomes, investing in teachers, making education either affordable or free and update education sector plan."
The group, a media support organization with resources to help journalists in reporting science, public health and social sector issues regretted that "the statistics of out of school children is alarming, and a state of emergency should be declared on the country's education sector.
"Educating children contributes to the economy, increase health gains, as people are more knowledgeable, and also help create world leaders. Not declaring a state of emergency on education is quietly stealing the potential of every Nigerian and the impact is not immediately visible till it's too late".
He revealed that UNICEF's recent statistics indicates that Nigeria has the highest number of out-of-school children in the world (10.5 million) with sixty per cent (60%) in Northern Nigeria.  Also, about 60% of out-of-school children are girls. Majority of the girls enroll in school but many of those who do enroll, drop out early. Some of the factors that increases drop out statistics in Nigeria includes, low perceptions of the value of education for girls, early marriages and low socio-economic status.
Muslim Leader Hails Three For Graduating From Islamic School
A Rivers State Islamic Leader and Vice President General, Rivers State Council of Islamic Affairs (RSCIA), Alhaji Nasir Awhelebe Uhor, has lauded three indigenes who were among 26 students from different countries that graduated at the Nigeria America Islamic Mission (NAIM) School of Arabic and Islamic Studies in Cairo, Egypt.
Speaking as special guest at the graduation ceremony held at the school premises recently, Alhaji Uhor congratulated the graduands and urged them not to relent but to build on what they have learnt as well as reciprocate the sacrifices of their parents by being obedient and committed to their studies as there was no better gift than the quality of education they have acquired.
He however stressed the need for Muslims worldwide to invest massively in planned family education, saying "Having a planned and well educated family, no matter the size, is the surest way out of the severe challenges of poverty, hunger, ignorance, disease and falling prey to dangerous unislamic doctrines currently ravaging the Muslim world".
The Islamic leader pointed out that although Allah, The Almighty did not limit the number of children a family should have, He laid great emphasis on their adequate provision and proper education, adding that He also ordered child spacing as part of family planning.
"It is unislamic to have children who end up in the streets to be recruited by deviant organidations as foot soldiers against Islam, Muslims and the society at large", he reiterated, and gave kudos to the Proprietor and staff of the school for their dedication and professionalism, urging them not to relent in their efforts.
Also speaking, the Defence Attaché to the Nigerian Embassy in Egypt, Brig. Gen. Lawal congratulated the grauduands, urging them to be good Ambassadors of Islam, their school and countries.
The three students who graduated include two sisters, Hajia Rasheeda Umashi Uhor, Malama Amina Etonwana Uhor who are daughters of the Rivers State Islamic Leader and Vice President General, Rivers State Council for Islamic Affairs, Alhaji Nasir Awhelebe Uhor and Alhaji Dawud Azhiloluka Ideozu, all from Ahoada, Ahoada East Local Government Area.
Adamawa Agency For Mass Education Trains 9,476 IDPs
The Executive Director, Adamawa Agency for Mass Education, Charity Dubi, says a total of 9,476 Internally Displaced Persons were enrolled and trained in various segments of non-formal education programmes in the state.
Dubi told newsmen in Yola that the development was part of the agency's achievement with the support of National Mass Education Commission and USAID.
She noted that the beneficiaries were mostly those that found themselves as IDPs in the state and who missed or never had opportunity to attain formal education.
"The Agency had enrolled, trained and certified a total of 9,476 IDPs in seven LGAs and 116 learning centres across the state.
"The achievements include provision of learning materials to the Internal Rescue Committee for the IDPs adults and youths.
"The development was recorded with the collaboration of National Commission for Mass Literacy and Education Crisis Response (ECR),'' Dubi said.
She noted that with the phasing out of ERC, the agency was finding it difficult to sustain any centre due to lack of funds to pay facilitators' allowances.
Dubi listed the local areas where the programme held to include Girei, Fufore, Yola South, Yola North and Shelleng.
Others include Numan and Song areas, she said, adding that the agency also scaled up additional 25 learning centres in Mubi South, Maiha, Jada and Toungo LGAs.
The director described insufficient running cost and non compliance of local government councils for remittance of their two per cent of internal revenue as some of the major challenges facing the agency.
"Also lack of facilitators to open literacy centres across the 21 LGAs in the state and lack of official and monitoring vehicles are among the challenges affecting effective service delivery of the Agency,'' Dubi said.