Is Enyeama World Class Keeper?
The Lille keeper has em
barked on a remarkable run of form and currently stands on the cusp of breaking a French defensive record that has stood for eleven years.
As a result, his profile, both within Europe and beyond, has increased greatly. Many have heard of the name or been vaguely aware of his standing, but only now are people beginning to speak of Enyeama with the breathless ecstasy and splurging excitement typically reserved for the profession's elite.
Does Enyeama deserve to be considered as 'World Class'.
To begin with, it is important that I present my definition of World Class; this is a term that is often bandied around and thrown into hypothetical discourse, perhaps without the clarification and attention it deserves. I think that the majority agree that the term means, vaguely, "ranking among the best or foremost in the world" but that alone is not sufficient explanation.
Are all professional footballers, the paid minority among a globe of aspiring hopefuls, world class? Are all international players, those who represent their nation in the global arena, world class? Are those who win trophies or  make the finals the foremost in the sport? Clearly, there is an ambiguity here.
I define a World Class footballer as one who would stand out or excel consistently in the most rarefied of fixtures, those that pit the world's finest teams together, i.e. the semi-finals, maybe even the quarter-finals, of a Champions League or World Cup. Again, there are some vague terms here, but it is, at least, a start.
When considering a player's standing, I ask myself, "How would they perform at this elite end of competition, within the context of the world's best?"
So, how does Enyeama stand against this qualification?
The immediate, simplistic and disappointing answer, is that we are not quite in a position to make a judgement just yet.
Over the last 12 months, Enyeama has not played against the kind of elite opponents that would populate the business end of major tournaments. He did not concede against a second-string Italian side in a recent international friendly having replaced Austin Ejide in the second half.
High-profile Ligue 1 games against Marseille and Monaco have come and gone and his goal has remained sacrosanct, but none of these opponents, as teams go, are among the world's finest. The evidence to judge, effectively, whether Enyeama would thrive regularly against the world's greatest, simply does not exist.
We can only speculate.
Speculation, however, begins to paint a picture of a very established keeper approaching the pinnacle of his profession.
He currently stands 142 minutes away from breaking Gaetan Huard's record of 1,176 minutes without conceding a goal, a truly remarkable feat.
The likes of Fabien Barthez, Bernard Lama, Hugo Lloris, Greg Coupet and, recently, Salvatore Sirigu have all featured in the intervening years without breaking the record, and yet here, Nigeria's Enyeama stands on the brink of doing just that.
It is worth adding, as well, that many of these other stoppers stood behind exceptionally celebrated defences, while Lille, despite possessing some fine talents, recently lost Aurelien Chedjou, who was such an imposing force for them last season.
Even though Marseille and Monaco are not currently competing in the business end of the Champions League, both possess exceptional forwards that were unable to find Enyeama's net.
Falcao, who certainly is World Class, was persistently frustrated when the sides met in early November, while Mathieu Valbuena, Andre-Pierre Gignac and Jordan Ayew were unable to bypass the Nigerian.
If Enyeama is to take Huard's record, he will need to remain resolute (for 52 minutes at least) when the dual terrors of Zlatan Ibrahimovic and Edinson Cavani seek to undermine him on December 22. If he can do that, then immortality awaits.
Enyeama has not quite been as outstanding for Nigeria over 2013, and while it is easy to remember the highs, particularly his referee-lifting escapades after Nigeria secured the continental title in February, the lows ought not to be forgotten.
A lapse in concentration saw Enyeama calamitously carry the ball over his own goal line in the first leg of the World Cup play-off against Ethiopia, a blunder that could have proved to be disastrous had Emmanuel Emenike not atoned with a brace.
Similarly, his fumble against Liberia during qualification for the 2013 Afcon, and his complacency against Uruguay in the Confederations Cup would have proved more memorable in different surroundings.
Despite this, the positives certainly seem to outweigh the negatives for Enyeama, so much so that Austin Ejide remains, firmly, the team's reserve keeper.
Enyeama clearly brings a lot to the team and to the squad. He deserves great credit for his expert management and organisation of the young central defenders (Godfrey Oboabona and Kenneth Omeruo) that protected his net during the African Cup of Nations. The two might be talented, but along with Efe Ambrose who was shunted out to right-back, they were a potentially uncertain unit.
Beyond being an established organiser on the pitch, he is also an experienced head off it, and I imagine he is a valuable influence upon and a confident example for the many young Super Eagles that regularly populate Nigeria's vestiaire.
I would conclude by arguing that even though Enyeama has proved himself to be a fine goalkeeper and an excellent on-field manager, it is too early to identify him as 'World Class'.
Should Lille, who currently sit in second place in Ligue 1, qualify for the Champions League next season, we may be in a position to assess Enyeama's performances against the world's finest. Up to now, he has spent too much of his career away from the top end of the sport and subsequently, hasn't been testing himself, regularly, against the game's finest forwards.
Next summer's World Cup provides the former Hapoel Tel Aviv man with a fine platform upon which to demonstrate his prowess.
If he can replicate his stunning showing against Lionel Messi and Argentina in 2010 then maybe the broader footballing public will begin to see Enyeama as one of the globe's elite stoppers.
Dove writes for kickoff nigeria.com.
Adesanya Beats Vettori To Retain UFC Middleweight Title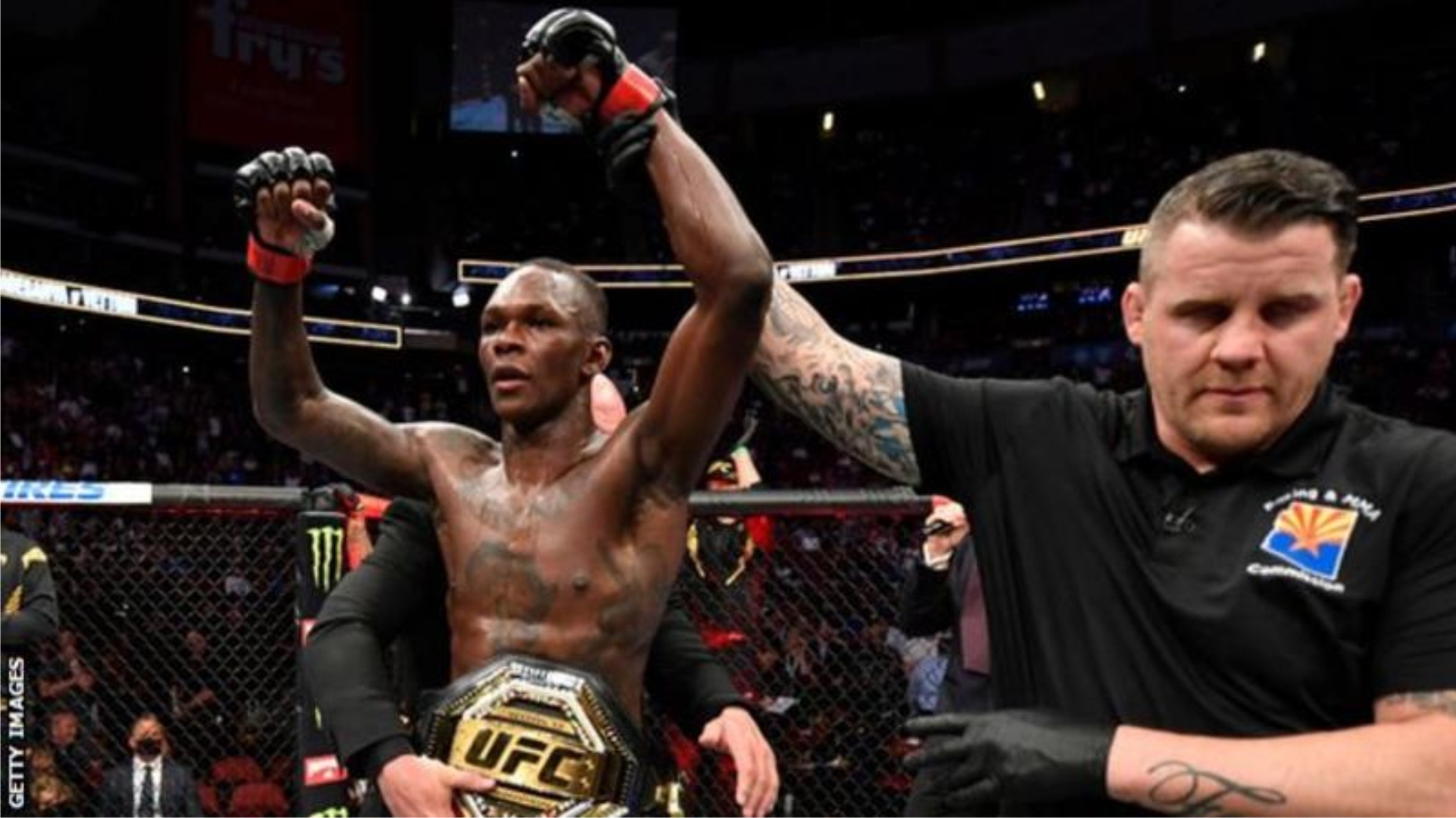 UFC middleweight champion Israel Adesanya cruised to victory over Marvin Vettori as he retained his undisputed 185-pound title in the main event of UFC 263 in Glendale, Arizona.
The pair had previously met, when Adesanya claimed a split-decision victory over Vettori in April 2018 in the Nigerian-born Kiwi's second UFC bout.
But in Saturday night's rematch Adesanya, 31, showed his class with a virtuoso performance as he picked apart the Italian over the full five-round championship duration at the Gila River Arena.
Vettori started the bout in aggressive fashion and landed an early takedown, but Adesanya soon settled into his work and dominated the striking exchanges, using repeated kicks to Vettori's lead leg to punish the challenger from range.
Adesanya's control of the bout caused plenty of consternation in Vettori's corner between rounds, as coach Rafael Cordeiro implored his man to be more aggressive in his pursuit of the takedown.
But Vettori simply had no answer for the champion, who looked in complete control as he cruised to a shutout decision victory with all three judges scoring the bout 50-45 in Adesanya's favour.
After the result was officially announced, Adesanya dedicated his victory to his teammate Fau Vake, a promising up-and-coming fighter who died in May from injuries sustained in an alleged attack in Auckland, New Zealand.
"I just want to say Fau Vake, Fau Vake, Fau Vake, I love you, man… This fight I dedicate to you, Fau," he said.
Adesanya then said he wanted his next title defence to come against Australia's former champion Robert Whittaker, but on the condition that the fight takes place in Adesanya's hometown of Auckland after Adesanya dethroned Whit-taker in Melbourne in their first meeting at UFC 243.
"We need to run that back in my territory this time," he said.
In the night's co-main event, Brandon Moreno completed a remarkable career turnaround as he captured the undisputed UFC flyweight title.
Moreno, 27, submitted reigning champion Deiveson Figueiredo via third-round rear-naked choke to capture the title.
But 'The Assassin Baby' battled his way back to the UFC in mid-2019 and climbed to the top of the flyweight division. His first shot at the gold came last December when he and Figueiredo, 33, produced one of the fights of the year in a bout that ended in a majority draw.
It demanded an immediate rematch, and Moreno produced the best performance of his UFC career to defeat Figueiredo and claim the undisputed 125-pound title.
Sports Minister Charges Usman To Develop Martial Art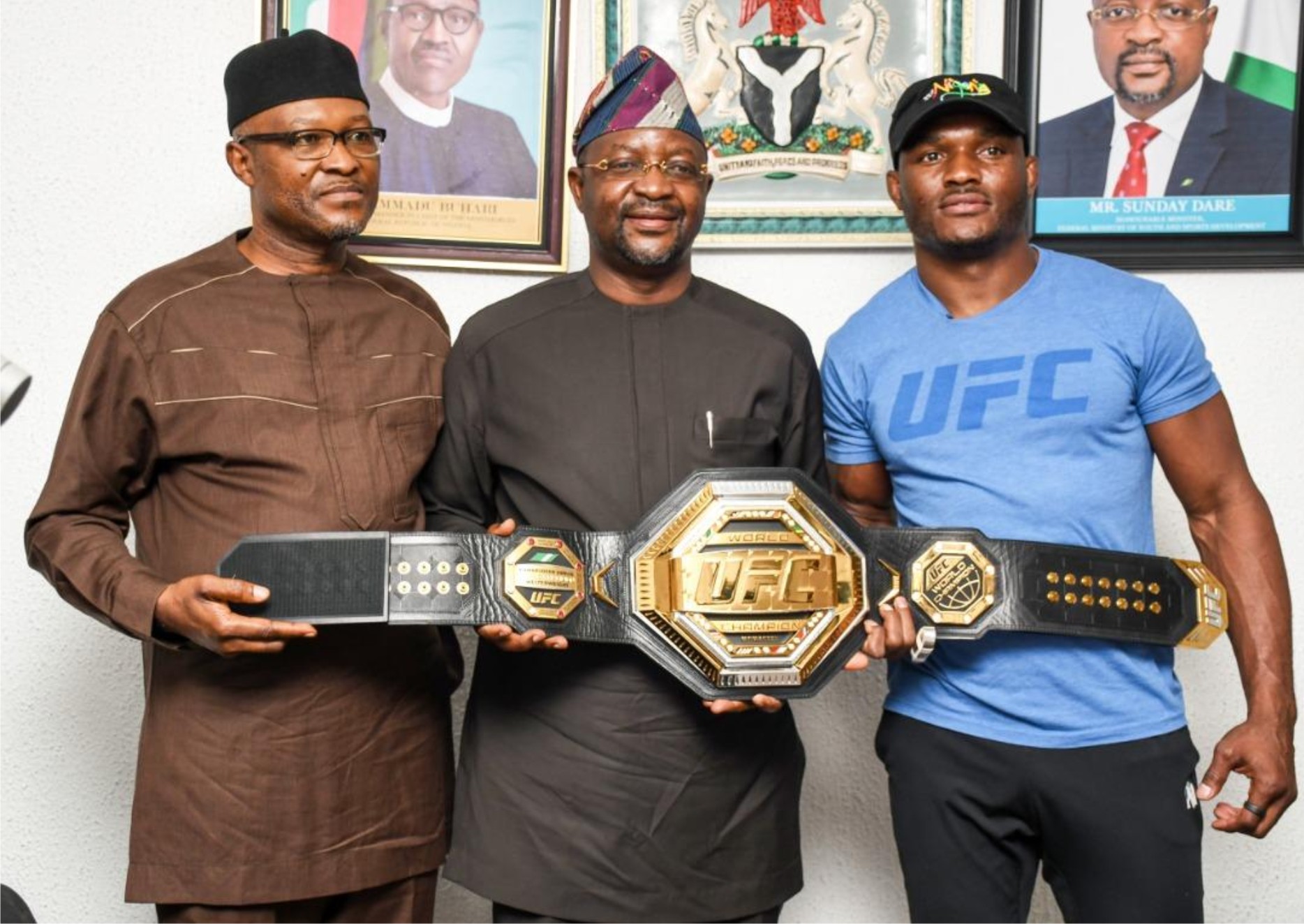 Minister of Youth and Sports Development, Mr. Sunday Dare, has charged Kamar Usman to use his clout to develop Martial Arts in Nigeria.
Kamarudeen "Kamaru" Usman (born May 11, 1987) is a Nigerian-American professional mixed martial artist, former freestyle wrestler, and graduated folkstyle wrestler. He currently competes in the welterweight division of the Ultimate Fighting Championship (UFC), where he is the reigning UFC Welterweight Champion. Usman was also The Ultimate Fighter 21 tournament winner. As of March 23, 2021, he is #2 in the UFC men's pound-for-pound rankings.
As a wrestler, Usman primarily competed at 84 kilograms and was the 2010 US University World Team Member.[8] Collegiately, he competed at 174 pounds and was the 2010 NCAA Division II National Champion, a three-time NCAA DII All-American, and a NAIA National qualifier
The Minister made this appeal on Friday when he hosted the champion in his office in Abuja.
"Today we just hit another notch of excitement as a ministry and as a country having Usman Kamaru, who is nicknamed "Nightmare" for his opponents in the octagon in the country.
Kamar, who has a staggering 19 wins out of 20 fights has established himself as a legend in the Welterweight category. Kamaru embodies two cultures; a Nigerian by birth and an American by immigration, moved to the USA at the age of 8 and is returning to the country for the first time as an adult.
The Minister said "it is commendable for you to have identified fully with your country and also the Ministry that has the mandate for Sports Development. The Ministry is concerned with a large number of Youth who are engaged in sports and are interested in your kind of sports because it has become a rave because it falls under the radar of the Mixed Martial Art and we are concerned about growing it. Having you here, as the champion, it will be great to have you headline that and start to see how at a national level and as a country we can work together to see your success remain and to see you get other youths interested in this sport."
"Your story is well told, you signify the Nigerian Spirit; that of being dogged and rising to the top the feats you have achieved is no mean feat. For me I can't say it enough; countries must leverage on their strength, not dwell and emphasise their weaknesses and you have signpost the good from Nigeria. As the Ministry of Youth and Sports Development, we celebrate you and thank you for being a true Nigerian and remaining patriotic not just to share your success but to identify with the country. The greatest beneficiaries of this visit will be the youth of the country, who are interested in the Mixed Martial Art."
Kamaru expressed excitement to be in the country. "I'm delighted to be here and above all during my visit to the country I aim at creating a long-lasting relationship. I represent martial art now and I want to work on making it easily accessible to everyone interested. I understand the responsibilities that I have with my platform and I want to put that to good use I want to be able to effect changes and part of being able to effect change is creating that foundation so people can actually see a future, different from what they are now, because I understand the restrictions. With my space, I want to be able to create something that will pull interested people out."
AFN Election: Committee To Hold Election, Today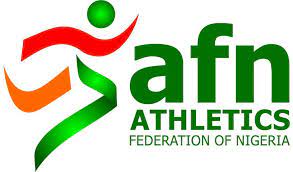 All is set for the 2021 Elective Congress of the Athletics Federation of Nigeria (AFN) in Kebbi State.
The Electoral Committee Chairman, Prince Jambright Sumanu told Tidesports source in Kebbi on Saturday that last minute preparations were in top gear.
Sumanu said that the election is significant in so many ways, hence the committee cannot afford to let millions of Nigerians home and abroad down.
The Elective Congress is set to hold today, for many, will not just unite the athletics family once again but will herald the dawn of a new era in the internal workings of the federation where the constitution trumps individuals or sentiments.
"All eyes are now on the AFN elections. Everybody is looking up to us for justice. With these reputable members of this committee, we are ready to do our best."
Speaking on the guidelines expected to be met by intending contestants, Sumanu said that the committee expects a full compliance in line with international standards.
"We expect that interested candidates must come with nomination forms from their zones while also meeting up with World Athletics guidelines, as well spelt out in the constitution of the AFN."
The Chairman affirmed that interested candidates with documented history of drug abuse, doping or convictions should do themselves the honour of staying off their radar.
Sumanu assured that a level-playing ground will be provided for all candidates with an option of an appeal for any contestant who is aggrieved or not satisfied with the outcome of the screening, election conduct or result.
"There is an electoral body in charge of appeal cases and we have Legal Officers who are on ground to handle their grievances.
"Due to the peculiarity of this electoral congress, the election will be safer and authentic than what we have had in the past because we are expecting people to submit their forms of intent to contest till midnight (Saturday, 12th, June)", the committee chairman stated.
"After that, we will download forms that were submitted online and collate with those who have submitted hard copies.
"We will not likely go to sleep from that 12th. We will go into the production of the ballot papers. That, is even a secret document. I need to say that we will not print the ballot papers until about 2 hours to the elections. This is to ensure that the ballot papers are not exposed until voting time" he said.