Centenary Celebration: RSG Slates Health Walk, Today, Fooball Matches, 'Morrow
Following the extension of work-free days for employees of Rivers State Government to Friday, civil servants and other public office holders in the state are expected to participate in the Port Harcourt City Centenary Health Walk today.
The Health Walk is billed to kick-off from the Isaac Boro Park by 8.00am, according to a statement from the Office of the Secretary to the State Government, Mr. George Feyii who is also the Chairman of the centenary Committee.
Urging all civil servants to participate in the event, the statement explained that it was an effort to promote the health of all Rivers workers.
On Thursday, football matches have been lined up as part of activities to commemorate the 100 years of Port Harcourt.
The first match slated for the Civic Centre, Port Harcourt is between Under-45 team and Team Rivers.
The second match is between Team Rivers and Amaechi Angels, while the final match is between Centenary Team and Team Eleme, winners of this year's Governor's Cup.
Other programmes slated for the weekend include street parties, shows and gigs, and the finale of the football competition.
Activities marking the centenary celebration kicked off August with a marathon race.
The State government declared public holidays from Friday 15th to Monday 18th and later extended the holidays to last till Friday, November 22 to enable all to participate.
US Justifies Sale Of A-29 Super Tucano Fighter Planes To Nigeria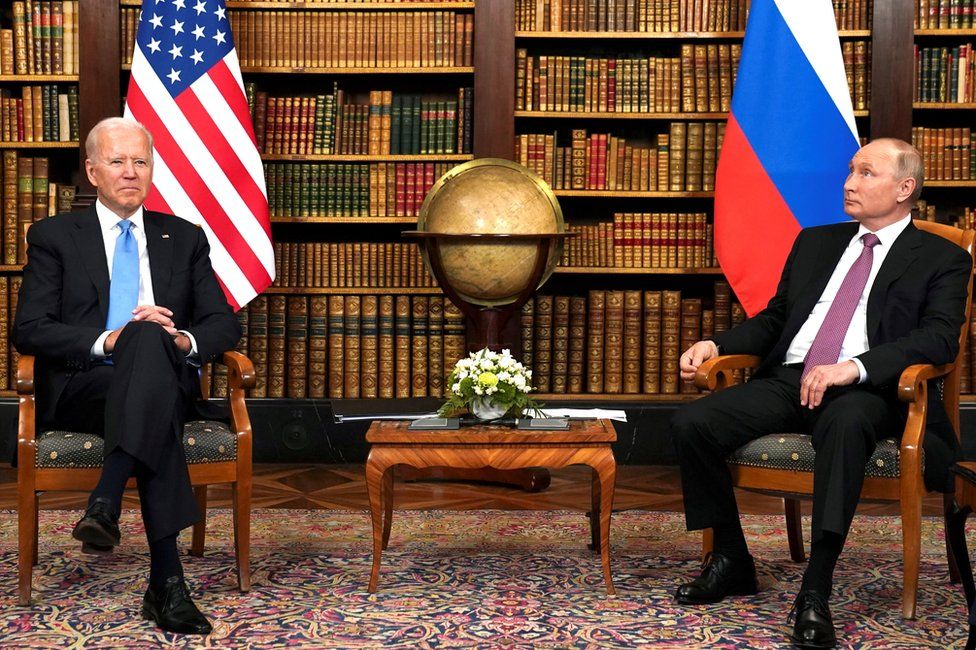 The United States has said that A-29 Super Tucanos were sold to Nigeria to strengthen the country's fight against terrorism.
The US' Chargé d'Affaires, Kathleen FitzGibbon, said this during the inspection of the newly arrived first six American Sierra Nevada Corporation/Embraer Defense and Security A-29 "Super Tucano" Light Attack aircraft, yesterday.
A statement by United States Diplomatic Mission to Nigeria quoted FitzGibbon as saying that the aircraft represented a historic level of cooperation achieved between the U.S. and Nigerian militaries.
"Beyond the new hardware that you see on this runway, this program has brought our two militaries closer in formal training, professional development, air base construction, logistics planning, and negotiations. We are proud to partner with Nigeria in its 'whole of government' approach to end violent extremism and ensure a more stable, prosperous country for all Nigerians," FitzGibbon added.
Also speaking, US Ambassador to Nigeria, Mary Beth Leonard, welcomed the pilots and aircraft from Massachusetts on the first leg of their trans-Atlantic flight.
The statement added, "The Super Tucano is a dual-pilot turboprop aircraft built as a workhorse combat air platform, equipped for intelligence, surveillance, and reconnaissance (ISR) and for precision air-to-ground strike missions. The next six aircraft are scheduled for delivery later this year.
"The Super Tucano platform for Nigeria is the United States' largest Foreign Military Sales program in Sub-Saharan Africa, valued at almost $500million. This program follows the Department of Defense's 'Total Package Approach' model and includes spare parts for several years of operation, contract logistics support, munitions, and a multi-year construction project to improve Kainji's infrastructure.
"Through this program, the U.S. Air Force's 81st Fighter Squadron at Moody Air Force Base, Georgia, trained Nigerian pilots and maintenance crews to U.S. standards. Training also emphasizes the Law of Armed Conflict and Civilian Casualty Mitigation, which are fundamental principles of the Nigerian military's professional education and training.
"With the A-29 Super Tucano purchase, the Nigerian Air Force also has become a founding member of the U.S. Air Force's 'Combined Light Attack Experiment', which is developing Light Attack global best-practice tactics and doctrine for the 21st century."
It would be recalled that President Muhammadu Buhari, had placed an order for 12 Super Tucano fighter jets after extensive discussions with the US government.
The Nigerian Air Force last Thursday took delivery of the first batch of six jets from the US.
WHD: 19m Nigerians Living With Hepatitis, RSG Confirms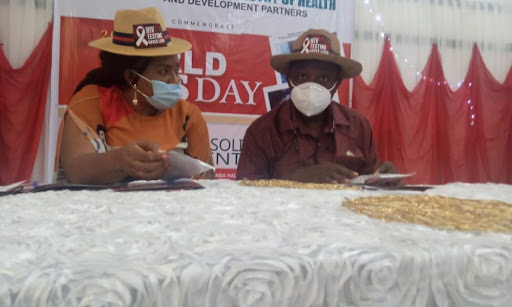 As the world marks the 2021 World Hepatitis Day, today, the Rivers State Commissioner for Health, Prof Princewill Chike, says an estimated 19million Nigerians are living with Hepatitis B and C undiagnosed.
This number, he said, is part of the over 290million people living with the ailment globally without knowing it, thus making it mandatory for such people to be identified and linked to care.
"Worldwide, over 290million people living with hepatitis are unaware of their status… According to the National HIV/AIDS Indicator and Impact Survey (NAIIS) 2018, our country, Nigeria bears a huge burden of viral hepatitis with a prevalence rate of 8.1% for hepatitis B and 1.1% for hepatitis C.
"This translates to an estimated 19million people for hepatitis B and C, including co-infection of both. Knowledge of viral hepatitis remains low amongst Nigerians despite being a leading infectious cause of death each year.
"As a consequence, most of the estimated 19million Nigerians living with Viral Hepatitis B or C are underdiagnosed.
Chike, who stated this in his broadcast to mark the 2021 World Hepatitis Day in the state, noted that this situation has created the environment for further spread of the ailment.
According to him, it has increased "The likelihood of future transmission to others and placing them at greater risk of severe, even fatal health complications such as liver cirrhosis and liver cancer (hepatocellular carcinoma)".
The commissioner, however, noted that both hepatitis B and C are preventable through vaccination, which is available in both public and private health facilities in Rivers State.
"Hepatitis B vaccine provides life-long immunity and the vaccination is available in both public and private health facilities in Rivers State. While hepatitis B is treatable, there is cure for hepatitis C", he said.
He used the opportunity to urge people to get vaccinated early enough to prevent infection, and tested to determine their status.
"Rivers State Government", he stated, "has functional PCR machines that are calibrated for both hepatitis B, C and HIV, domiciled at the Rivers State University Teaching Hospital which has been designated as the flag ship and apex centre for the testing and treatment of hepatitis".
The World Hepatitis Day is commemorated yearly on July 28 to raise awareness on the global burden of viral hepatitis, which is an inflammation of the liver.
The commemoration is also aimed at influencing real change towards the elimination of viral hepatitis.
The theme for this year's World Hepatitis Day is, "Hepatitis Can't Wait".
Meanwhile, the World Health Organization (WHO) has said no fewer than three million people become infected every year with the Hepatitis virus.
Every 30 seconds, one person in the world dies of a disease caused by hepatitis.
The United Nations has planned to largely contain the various forms of viral hepatitis by 2030.
But to achieve this, diagnosis and treatment must be improved.
The World Health Organisation (WHO) said this ahead of the World Hepatitis Day, today.
This year, the motto of World Hepatitis Day is, "Hepatitis Can't Wait''.
The WHO had called on governments to campaign to get more people tested and treated.
"Hepatitis was an inflammation of the liver that can lead to severe liver disease and cancer.
"There are five different types of viral hepatitis, from A to E.
"They are triggered by viruses that are not related to each other,'' WHO stated.
The pathogens are transmitted through contaminated food in the case of A and E, or through blood and sexual contact in the case of B and C.
Hepatitis D only developed in people who have hepatitis B.
Hepatitis B and C are the most widespread and one of the main causes of liver cirrhosis and liver cancer.
According to WHO, an estimated 354million people worldwide live with chronic hepatitis B or C.
Three million people become infected every year, and 1.1million people die from it.
Although the diseases can be cured, there is a problem with diagnosis.
According to WHO estimation in 2019, only 21 per cent of people with chronic hepatitis C knew they were infected.
For hepatitis B, it is only 10 per cent of the infected persons knew of their infections.
Because people at high risk of infection, such as some drug users and men who have sex with men, tend to be harder for health services to reach, WHO is advocating the provision of self-tests for hepatitis C.
In a new manual, it recommends how and where such tests can be given and helpers trained to use them.
By: Sogbeba Dokubo
FG Denies Plans To Muzzle Media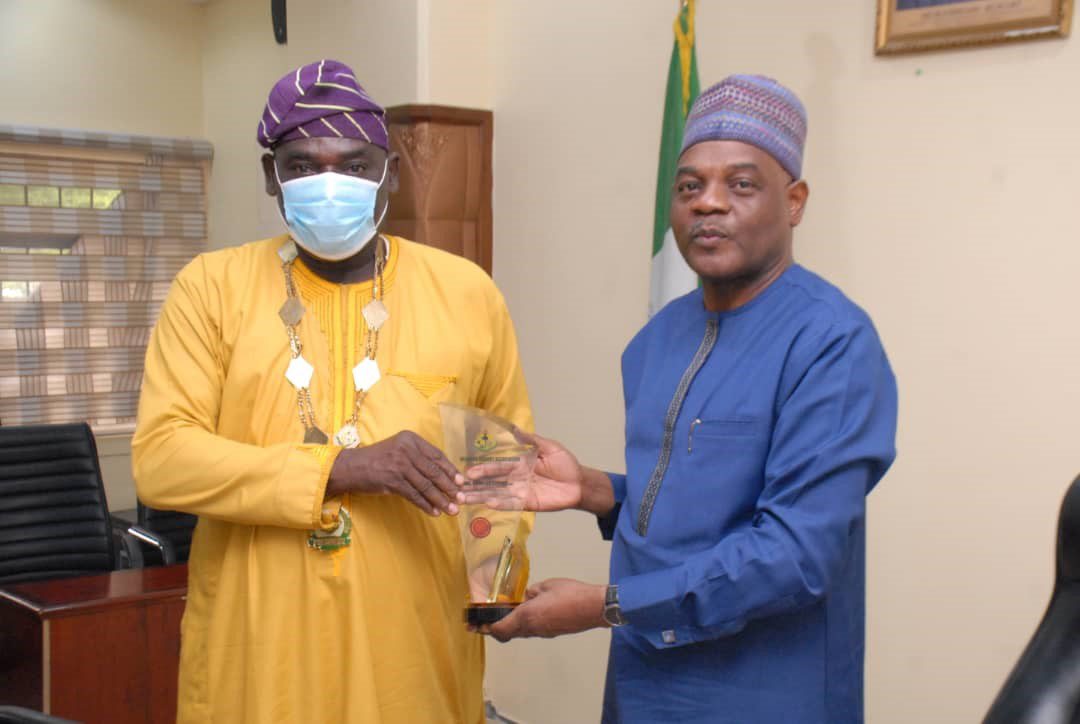 The Federal Government, yesterday, in Ilorin, Kwara State, said it has no plan to gag the press even as it advanced reasons behinds its decision to ensure the regulation of the social media in the country.
The Minister of Information and Culture, Alhaji Lai Mohammed, said the government's position on the regulation was in furtherance of national interest which was in line with global best practices.
Mohammed spoke at the opening of a 2-day 2021 edition of the Annual Roundtable on Cultural Orientation (ARTCO) by the National Institute for Cultural Orientation (NICO).
According to the minister, no responsible government will allow enemies of Nigeria use media as a tool to destabilise the nation.
He said the phenomenon of fake news and hate speeches which has dominated the social media space was detrimental to the nation's peace, security and national cohesion.
He, therefore, appealed to the media to 'shun sensational reporting and eschew fake news' to prevent or de-escalate conflicts.
The minister reassured that President Muhammadu Buhari would continue to ensure enabling environment for a robust media practice exists in Nigeria.
He said, "Contrary to insinuation in some quarters, this government has no plans to muzzle the media. It appreciates the media as a strategic partner in our determination to foster the socio-economic and political development of our nation".
Speaking on the theme of the roundtable, "Culture, Media and Nation Cohesion", Mohammed said that the neglect of culture and the breakdown of cherished cultural values have contributed largely to the myriad challenges bedevilling our nation today.
He said that urgent and concerted efforts are therefore required for cultural reconstruction and reawakening to achieve the much-desired socio political and economic progress.
"The other dimension of the theme of this conference is the role of the media in fostering national cohesion. The media is an indispensable institution in modern and democratic societies. "As the fourth estate of the realm and watchdog of society with constitutional backing, media has a pivotal role to play in the progress and wellbeing of society", he said.
Also speaking, the Executive Secretary/CEO of the National Institute for Cultural Orientation (NICO), Mr. Ado Mohammed Yahuza, said the 2021 theme for the programme was selected to reemphasize the significance of culture and the media to socio-political and economic development of the nation.
"We are fully convinced that our present challenges as a nation can be surmounted through a culture rebirth programme with the media playing a leading role.
"The replacement of our cherished cultural values of honesty, hard work, good neighbourliness, respect for elders, respect for constituted authority with negative tendency such as 'get-rich-quick syndrome', ethnic and religious bias have been the bane of our national cohesion and development efforts.
"It is our belief that if the media emphasize and celebrate our cherished cultural values and the things that unite us instead of the things that divide us, national unity and cohesion would be easily achieved", he noted.