Uganda Offers Investors 60% Stake In Refinery
Uganda is seeking an in
vestor to fund and operate its planned 2.5 billion dollars refinery that will move the east African country closer to pumping reserves discovered seven years ago.
Uganda hopes to become a top-50 global oil producer after Tullow Oil and its then partner Heritage Oil found oil in the Albertine rift basin along the border with the Democratic Republic of Congo.
Robert Kasande, a senior official at the country's ministry of energy, told Reuters in an interview the investor will take 60 per cent of the refinery and the government will hold the rest.
East African neighbours like Kenya have been offered 10 per cent of the project to be hived off the government's share, Kasande added.
"We are looking for somebody with prior experience and technical expertise in investing in a refinery," said Kasande, a deputy commissioner at the petroleum exploration and production department.
Interested firms will have a month to submit their bids, he said, with winners being selected by April next year.
Egyptian private equity firm Citadel Capital has expressed interest in the project in the past.
China's CNOOC received the first production licence for the country's reserves that government officials estimate stand at 3.5 billion barrels.
"Our estimate is that by 2017-2018 the refinery should be ready and that time is in line with the first production licence that we just handed out," Kasande said.
French petroleum firm, Total, is also prospecting in Uganda and Tullow is awaiting government approval of its applications for six production licences.
Uganda agreed earlier to a plan to build a pipeline from its oil fields to a new port being developed on Kenya's northern coast to pump extra crude that will not be processed locally.
Global Geopolitics, Neo-Colonialism Fuelling Apathy Against Crude Oil, DPR Hints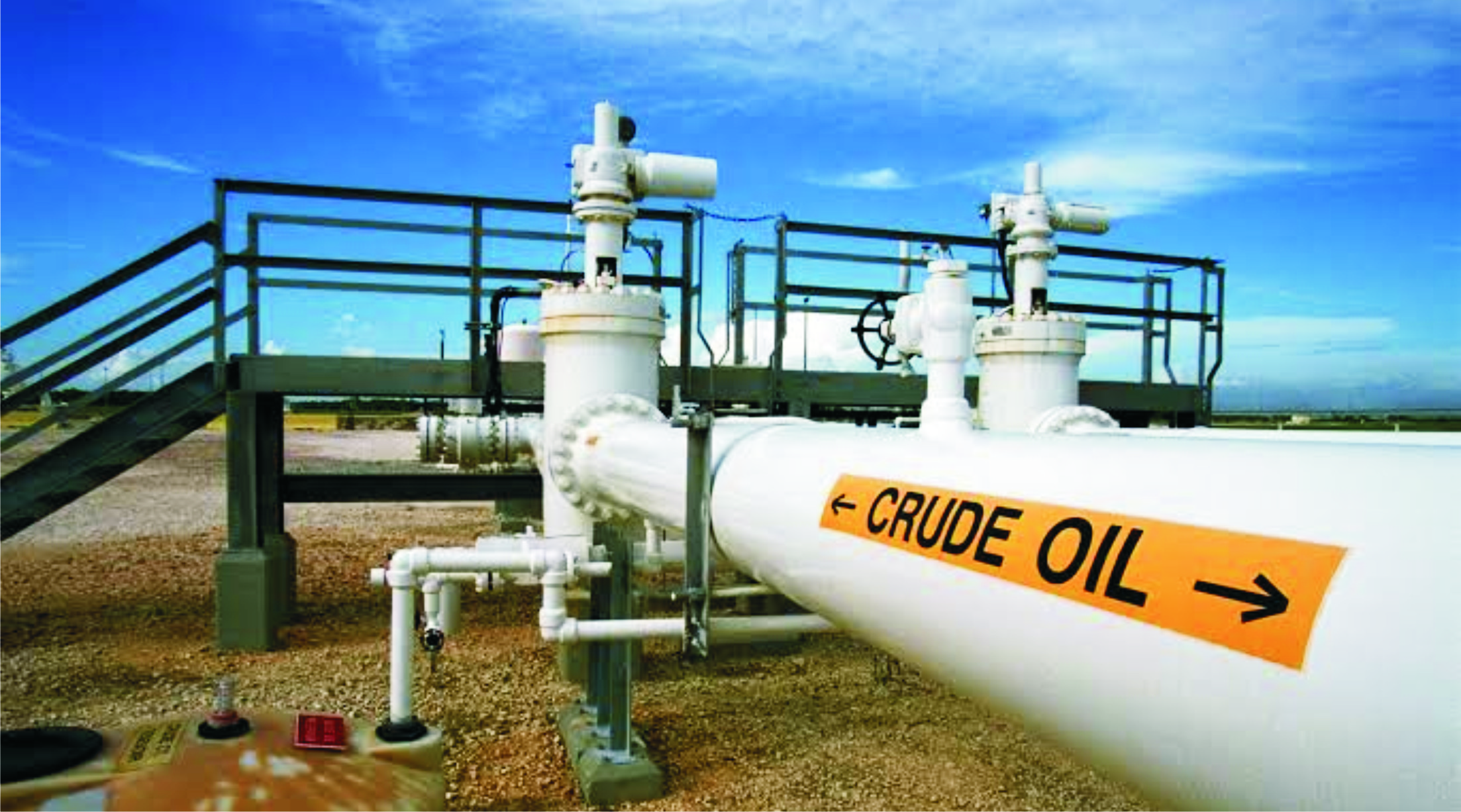 Hints
The Department of Petroleum Resources(DPR), yesterday, allayed concerns over the future of crude oil globally, stating that the resource would continue to remain relevant for decades to come due to a number of emerging factors.
In his goodwill address at the ongoing 45th edition of the Society of Petroleum Engineers Nigeria Council(SPENC), Nigeria Annual International Conference and Exhibition(NAICE), Director and Chief Executive of the DPR, Engr Sarki Auwalu, argued that the current apathy towards crude oil is not driven by technical and economic considerations alone.
According to him, the ongoing narratives of the relative significance of each energy type and the clamour of 'end of oil era' is not informed by technical and economic considerations alone but by global geopolitics and the vagaries of neo-colonialism as well.
Auwalu maintained that crude oil's continued relevance in decades to come is because of some of its features as an energy resource, which includes availability, accessibility, affordability, reliability, and efficiency.
This character of petroleum, he explained, gives it a degree of comparative advantage over emerging energy alternatives for secured and stable energy supply.
He said, "I would like to sum up the future of energy in these words: 'for the foreseeable future, we would continue to see a mix of all energy sources – coal, oil, gas, nuclear, renewables – in the supply equation. Whereas renewable sources will make steady in-roads in the global mix, oil and gas will be relevant in decades to come'.
"This conclusion is informed by the outcomes of market analysis and forecasts based on demand-supply equilibrium, socio-economic fundamentals, climate change and environmental considerations as well as technology and innovation that is shaping the dynamics of global outlook.
"However, we would not delude ourselves that change is not happening; we must continually re-invent the industry and find ways to improve the environmental credentials of oil and gas by deploying technologies for carbon reduction and management to maintain its acceptability as fuel."
He insisted that Africa, other oil-producing countries and members of the Organisation of Petroleum Exporting Countries(OPEC), must be key stakeholders in global energy discourse and ensure their voices and views are well articulated in discussions about the future of oil and gas.
"Indeed, as Africans, it must take its destiny in its hand and rewrite history, by leveraging abundant human and natural resources which nature has bequeathed on this great continent to create wealth for its people, eliminate poverty, and improve social-economic conditions while driving value for the globe. Only Africa can grow Africa," he noted.
On its part, Auwalu disclosed that Nigeria had risen to the occasion, and had started using its oil and gas resources to drive value for national development in the face of challenges posed by energy transition and global dynamics.
Specifically, he explained that the DPR was fostering innovative ideas and creating opportunities for investments and sustainability in the petroleum industry, especially most recently, through the establishment of the National Oil and Gas Excellence Centre(NOGEC).
NOGEC, the DPR chief executive noted, was designed as a one-stop shop to drive safety, cost efficiency and value for the Nigerian oil and gas industry.
In addition, he said the DPR identified the need to formulate the Maximum Economic Recovery(MER) Strategy for Nigeria to guarantee the actualisation of sustainable resource optimization and the economic benefits arising therefrom.
The framework of the MER, he explained, was hinged on six pillars, namely: reserves maturation and production optimization; exploration and resources maturation; improved oil recovery and enhanced oil recovery (IOR/EOR) implementation; asset stewardship; performance evaluation and rewards; and risk management.
MOSIEND Threatens ExxonMobil Operations Over N82bn Court Judgement
The Movement for the Survival of Izon Ethnic Nationality in the Niger Delta, MOSIEND has issued the American oil firm, ExxonMobil, 14-days ultimatum to pay the N82 billion awarded against them by the Federal High Court, for damaging the environment of her host communities in Ibeno, Akwa Ibom State or have her operations disrupted.
Vice-Chairman, MOSIEND, Akwa Ibom chapter, Mr. Patrick Afaiko, who gave the ultimatum said it will not fold it hands to watch the company carry-out its clandestine and habitual manner of damaging the environment without adequate compensation.
Afaiko noted instead of paying the N82bn compensation to Ibeno communities that were affected by oil spillage, ExxonMobil has gone ahead to appeal against the High Court judgement.
He observed that rather than assuaging the damage done to the people and the environment, ExxonMobil has choosen to spend huge sums of money going from one court to the other in order to subvert justice.
"ExxonMobil has appealed against the judgment of the High Court which directed that it should pay N82bn to communities in Ibeno LGA and environs that were affected by its oil spillage some years ago.
"It is more saddening to note that ExxonMobil rather than paying for the great damage it had done to our aquatic life, choose to spend all that sum going from one court to another.
"It is glaring the insidiousness of ExxonMobil for its inapproachable disposition depicted in the wanton sack of workers who are now indigents and the keeping of all major contracts and sharing same amongst its executives is insensitive, ruthless, oppressive and treacherous, as can be seen in all its policies and activities towards the host communities and catchment areas over the years.
"It is based on these and more that MOSIEND in its decisive resolution agreed never to fold its hands and watch ExxonMobil proceed with its habitual and clandestine manner of damaging our land and aquatic life without quantum compensation".
MOSIEND warned that after the expiration of the ultimatum on the 8th of August, 2021, it will mobilise its units, clans, chapters, national and sister ethnic organisations including militants to shut down ExxonMobil operations at Eket Terminal.
"ExxonMobil should, as a matter of concern, abide by this order to avert the unforeseen consequences of actions that will follow. MOSIEND will not tolerate this callousness anymore. We want to use this platform to urge all local and foreign workers to vacate the terminal for their own safety. He who is down, fears no fall. We can no longer stomach their devilish treatment.
"We are also calling on Governor Udom Emmanuel, Minister of State for Petroleum Resources, Chief Timipre Slyva; past ministers for Petroleum Resources, Dr Ibe Kachikwu and Mr Odein Ajumogobia, who have strong ties with ExxonMobil to prevail on the company to as a matter of urgency, engage the Local Government, the King and good people of Ibeno for discussions and prompt payment of compensations, rather than hiding under the cover of judiciary to avert justice and fairness which is a sinequanon for peace.
"ExxonMobil ought not to be operating and making profit while the affected indigenes suffer untold hardship due largely to the reckless and unprofessional conduct of their staff, causing misfortune, hence, leaving the casualties redundant and jobless for years, not even some sort of palliative to cushion shock and agony of the victims.
"ExxonMobil will be held responsible for any consequences that will arise from the actions. We will apply all conventional and unconventional strategies to drive home our demand. The Niger Delta people have been taken for granted for too long, this multinational has been taking our patience, tolerance and cooperation for granted", MOSIEND.
Shell Unveils First Female Managing Director For Deep-Water Nigeria
World energy giant, Shell, has named Elohor Aiboni as the Managing Director of its Nigeria deep-water business, Shell Nigeria Exploration and Production Company Limited (SNEPCo) with effect from 1st August 2021.
Elohor is the first female to lead a Shell exploration company in the over 60 years of Shell's operations in Nigeria. She succeeds Bayo Ojulari who retired on 31st July 2021 after five years as SNEPCo's MD and over 30 years of service in the Shell group.
Until this appointment, Elohor was the Bonga Asset Manager responsible for overseeing end-to-end production delivery for Nigeria's pioneer deep-water Floating Production, Storage and Offloading (FPSO) vessel, Bonga, an offshore asset that has produced over 900 million barrels of oil since it began operations in 2005.
"Elohor's appointment is a product of diligence, competence and commitment to the Shell ideals and core values amidst our strong focus on diversity and inclusion," Shell's Senior Vice President for Nigeria, Marno de Jong, said, adding: "We take pride in our intention of being one of the most diverse and inclusive organisations in the world, and focus on further improving inclusion and representation in critical areas including gender."
Elohor joins over 300 women in senior leadership positions in the Shell Group representing more than 31 percent of executive positions in the leading global energy company.
Her 19-year career in Shell has seen her move from a field engineer to several roles in production operations; project and asset management; operations readiness and assurance. She was at a time the Business Adviser to the Executive Vice President for Shell Sub-Saharan Africa, and had also managed third-party interface across several Shell assets in Nigeria and Kazakhstan.
Prior to her role as Bonga Asset Manager, Elohor led production delivery for shallow offshore as Asset Manager for Sea Eagle FPSO in Nigeria's Niger Delta.
Elohor holds a master's degree in Integrated Environmental Management from the University of Bath, UK and a bachelor's degree in Chemical Engineering from University of Benin, Nigeria.