Monalisa's New Movie Weekend Getaway Hits Movie Shelves Soon
Chinda's new movie which she co-produced with Emenu Isong and Ini Edo will soon hit the movie Shelves across the country. According to her, the movie is a must watch as it is bound to thrill movie buffs within and outside the country.
This  beautiful screen diva hails from Ikwerre in Rivers State. She is the first born in her family of two sons and four daughters. However. her father is late.  Since her debut into the movie industry, beautiful and fast rising actress, Monalisa Chinda, has continued tn prove her mettle in the industry by giving the so called veterans, a run for their  money. With her lovely efforts in all of her released movies, the highly talented Monalisa, is surely gunning for the sky.
A graduate of Theatre Arts from the University of Port-Harcourt, Monalisa's first major movie  was Pregnant Virgin, which she did in 1996and subsequently, after she graduated in 2000, she  did. Above The Law and has done many others-since then.
Live stage play is also one of  Monalisa's first loves and she has featured in:  Our Husband Has Gone Mad Again (by ala Rotimi),  The Fight To Stop Female Circumcision (by the late Amatu Braid),  Ovarumwen Nogbaisi (A Benin Historical Drama; by ala Rotimi),  Death And The King's Horsemen (by Wole Soyinka), "IF" (by ala Rotirni), The Gods Are Not To Blame (by ala Rotimi) … and loads more .
Widely hailed as the beloved actress of the screen and current rave of the moment, appearing in  about two of every five English speaking movies that are currently being released and believed to  be principled, humble and reserved by those who know her; Mona, as she is called for short. has in the estimation of some critics, proven in so short a time of her incursion into full time acting,  that she is world class material and one who has genuine love for the make believe profession.
The star. of the television soap 'Heavens Gate'and movies like 'Golden Moon', 'Spirit of Love',  'Total Control', 'City of Angels', 'The Devil in Her', 'Blind Obsession', 'Girls in the Hood', 'Honey  Desire', 'Poisonous Affair', 'Save a Soul', 'Tears of Sacrifice', 'Desperate Ambition', 'Extreme  Treasure', 'Executive Mess', 'Next Door Neighbour', 'Salt and Pepper', 'Broken Pieces', 'Games  Men Play' and countless other movie productions, is roundly admired for her unique  interpretation of roles and the ease with which she bumps into roles. Monalisa is one precious  and dazzling acting talent that any good producer looking for an actress who acts with boundless  enthusiasm, would want to have in his/her film.
Monalisa has also won several awards including, Afro Hollywood Award for Best Actress in 2009 and the Most Outstanding African Actress 2010 (Afro Australian Music and Movie  Awards). She has featured in over 80 movies. Her contribution to the world of acting in Nigeria  was recognized when she was made an Ambassador for Glo (Globacom), the telecommunications giant.
In 2011, Monalisa was crowned the Face of Port Harcourt – Carnival Queen, in her hometown of  Rivers State and named the Face of Vita500, a new energy drink from South Korea that recently  stormed Nigeria and other West African countries, Also in 2011, Monalisa debuted as Executive  Producer in the Royal Arts Academy movie, 'Kiss & Tell', which Emem Isong co-produced with her and Desmond Elliott directed.

AMP Annuls Controversial Election That Produced Two Presidents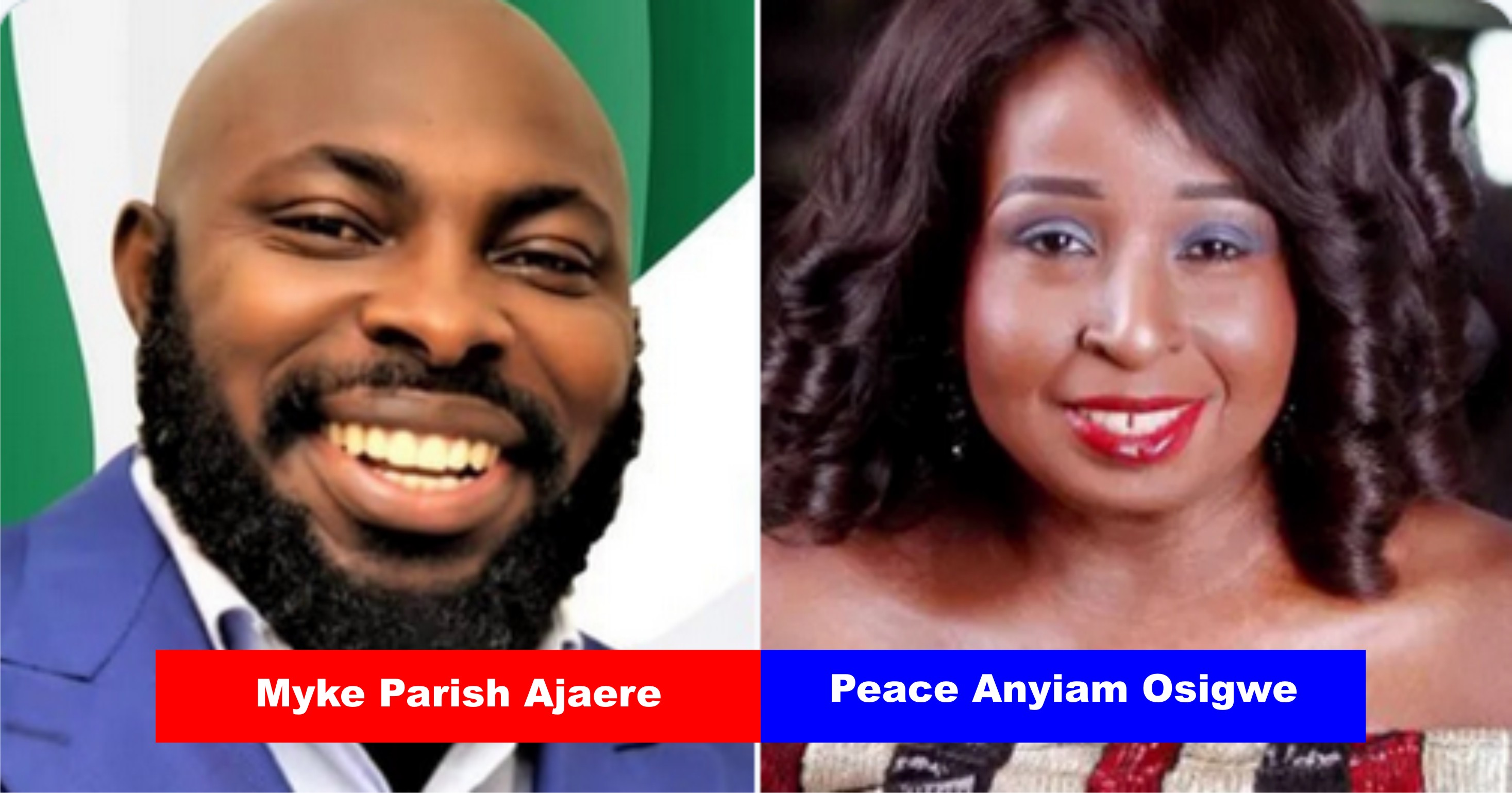 The Board of Trustees (BOT) of the Association of Movie Producers(AMP), has annulled the controversial general election of the body that produced two presidents in one day as well as all the organs set up for the purpose of the elections.
The election which held in Lagos and Asaba respectively on Saturday, August 29, 2020, produced two presidents of the body. While Mr. Myke Parish Ajaere was elected as President of the body in Lagos, Ms. Peace Anyiam Osigwe was elected president of the same body eight hours later in Asaba, Delta State.
In a resolution, taken in the face of the crisis threatening to tear the body apart, the BOT has constituted an interim caretaker committee to restore peace in the troubled association and organise a credible election within six months from the date of constituting the committee.

Fatal Arrogance: Pete Edochie Cries Out Over Threat To Life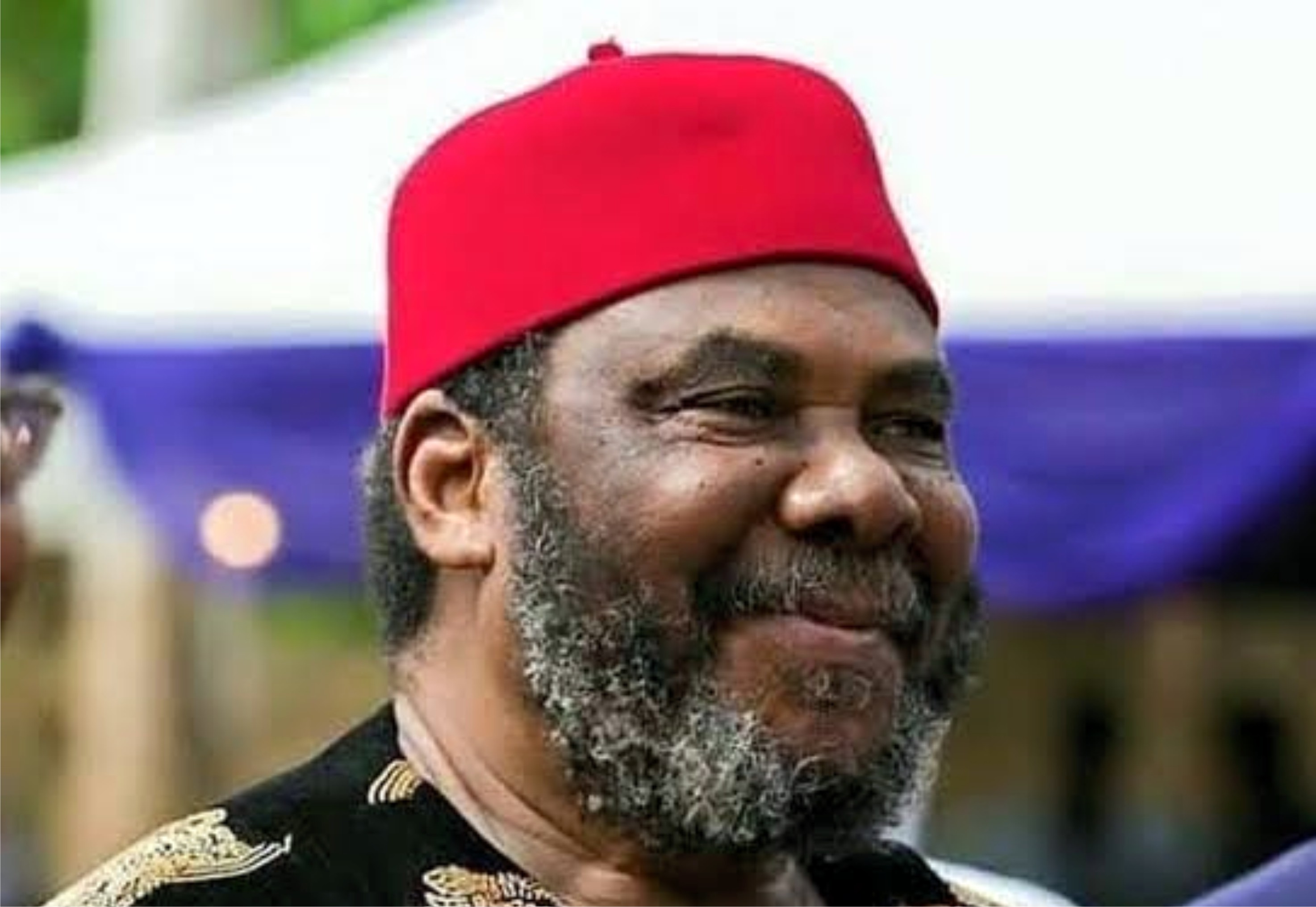 A veteran actor, Pete Edochie, has raised alarm over threat to his life for acting in a film that portrayed Shiites as terrorists.
The Nollywood actor, cried out after his life was threatened over his involvement in a multi-million naira movie sponsored by the Nigerian Army aimed at depicting the Islamic Movement in Nigeria as a terrorist organisation.
According to Sahara Reporters, the movie titled, "Fatal Arrogance" was sponsored by the Nigerian Army as part of a cover up of the December 2015 massacre of Shiites by soldiers.
Over 348 people were said to have been killed, with 347 bodies secretly buried by the Army in a mass grave during that incident.
In the movie shot in Enugu State and produced by Anosike Kingsley Orji, Edochie was featured in a role with an outfit resembling Sheikh Ibrahim El-Zakzaky, leader of the IMN, who has been in detention since December 2015.
Reacting in a 12-minute video following the backlash that has greeted the movie production, the Nollywood actor claimed that he was not aware of the theme and script of the film before accepting the contract to feature in it.
He disclosed that he also minimised his role in the film production as a guest actor and asked Nigerians not to condemn the movie until it was released.
The Islamic Movement in Nigeria, IMN, also known as Shiites, has attacked veteran Nollywood actor, Pete Edochie, over his role in the new movie, 'Fatal Arrogance.'
In a statement signed by its spokesman, Musa Ibrahim, and made available to the media on Tuesday, the IMN said it found Edochie's explanation of his reason for participating in the movie "flawed and his excuses unimpressive, irrational, and at best absurd."
The veteran actor had in a-12-minute video clip on his Facebook page, explained his role in the movie which the IMN believes was sponsored by the Nigerian army.
"Firstly, any serious artiste worth the name must, first of all, undertake some kind of serious research to get the facts of any script brought to him right.
"This must be done through intense reading of the literature and interviews with scholars who are conversant with the facts. Pete Edochie did none of that.
"Had he been bold enough to cross-check, he would have realised that genocide took place in Zaria in 2015 where over a thousand lives of Nigerians were wasted by the sponsors of the film.

Nigerian Lesbian Movie Set For Release, Dares Censors Board
Nigerian lesbian movie, Ife, produced by Pamela Adie and directed by Uyaiedu Ikpe Etim is set for release despite stern warning from Nigerian Film And Video Censors Board (NVFCB) that the film which means love in Yoruba language violates the country's strict laws on homosexuality.
But according to a report by BBC, the film makers are determined to get the film across to Nigerian audience.
The report says the film makers are planning a surprise on line release to catch the regulators off guard. According to BBC in its report, the Censors Board is well aware of the plan and diligently monitoring all digital platforms to checkmate the release of the movie.
According to the censors board boss, Adebayo Thomas, both the producer and the director and indeed all involved in the film could be risking jail terms of 14 years sentence for promoting homosexuality in a country where same sex relationships are forbidden.
The report says the film makers are planning a private screening in Lagos at the end of the month for which they feel they do not need the nod of the regulators to go ahead. It was also reported that the film is billed for international premiere in Canada in October this year.
BBC quotes the producer, Adie as saying that the film was to show an accurate picture of lesbianism and bisexual women in Nigerian movies." "If a lesbian woman does appear in a standard Nollywood movie, they are often portrayed as being possessed, influenced by bad friends or forced into homosexuality and always needing saving", she said.
"You rarely see stories about LGBT people especially about queer women that speak to the realities of our life.
'Ife' is a story about two women played by Uzoamaka Aniunoh and Cindy Amadi falling in love as they spend three days together? They then have their love tested by the realities of being in a same sex relationship in a country like Nigeria ".
The lesbian ,gay, bisexual, transgender and queer (LGBTQ) community in Africa is becoming increasingly vocal and visible, thanks to the internet providing a space for films, talk shows and websites. But that has not stopped film makers from getting into trouble with authorities. The head of the NFVCB said there was no space for Ife or any homosexual movies in Nigeria, citing the law.
"There is a standing law that prohibits homosexuality either in practice or in a movie or even in a theatre or stage if its content is from Nigeria, it has to be censored", Mr Thomas said.