Jonathan Leaves For Senegal …Mourns Ethiopian PM, Zenawi
Nigerian President, Dr Goodluck Jonathan, is expected to
depart for Dakar, Senegal today on a two-day official visit.
According to a statement, the President will be received at
the Leopold Sedar Senghor International Airport, Dakar by Senegalese President,
Macky Sall.
Both leaders will hold a tete-a-tete at the Presidential
Palace, Dakar, on how to deepen cordial relations and promote trade between the
two key countries in the West African sub-region.
President Jonathan is expected back in Abuja, tomorrow..
Meanwhile, President Goodluck Jonathan yesterday joined
other world leaders to mourn the death of the Prime Minister of Ethiopia, Meles
Zenawi.
The Special Adviser to President Jonathan on Media and
Publicity, Reuben Abati said the Nigeria President "received with shock and
sadness, the news of the passing away of His Excellency, Prime Minister Meles
Zenawi, of Ethiopia.
"On behalf of himself, the Government and the people of
Nigeria, President Jonathan extends his deepest sympathy and condolence to the
people of Ethiopia, especially members of late Prime Minister Zenawi's family."
President Jonathan describes Prime Minister Zenawi's death
as a major loss for Africa. "He was a great African statesman, who is also a
friend of Nigeria, a nation-builder and a great servant of the Ethiopian
people."
He further notes that "Prime Minister Zenawi will be
remembered for his vision and integrity," adding that
"He held strong convictions about establishing a just and
prosperous society for his people, a cause to which he devoted his considerable
energies, and which deservedly earned him respect and honour among a grateful
Ethiopian nation."
President Jonathan acknowledged the late Prime Minister
Zenawi's vision for a united and strong Africa, a cause he pursued with
remarkable honesty and passion. Indeed, his role, along with other African
leaders, as the fulcrum of the African renaissance project, has ensured for him
a prominent place in the annals of African history.
"The passing away of Prime Minister Zenawi at this time when
Ethiopia and, indeed, all of Africa, stand to benefit from his wisdom and
experience in building a stable and prosperous continent is a great loss that
will be hard to remedy," he said.
President Jonathan assures the people of Ethiopia that the
Government and people of Nigeria share in their loss.
The statement said that Mr Jonathan "is hopeful that the
government and the entire Ethiopian nation will be comforted by the enduring
legacy of service that Prime Minister Zenawi left behind."
United States President Barack Obama has led tributes to
Ethiopian Prime Minister Meles Zenawi with high praise after the strongman's
more than two decades in power and despite his chequered human rights record.
His death at age 57 leaves a major power gap in the Horn of
Africa. Ethiopia has played a key role in the fortunes of many of its neighbours,
as well as host to the African Union (AU) headquarters in Addis Ababa.
Obama said Meles deserved 'recognition for his lifelong
contribution to Ethiopia's development, particularly his unyielding commitment
to Ethiopia's poor.'
He recalled his 'personal admiration for his desire to lift
millions of Ethiopians out of poverty through his drive for food security'
after meeting him at the G-8 Summit in May.
UN Secretary General Ban Ki-moon said Meles' would 'be
remembered for his exceptional leadership and advocacy on African issues within
and outside the continent, as well as for overseeing his country's economic
growth and development,' UN spokesman Martin Nesirky said.
The African Union hailed Meles for his promotion of economic
growth, as well as his role as peace-maker between Sudan and South Sudan and
his support for the fight against Somalia's al-Qaeda-linked Shebab insurgents.
'The death of Prime Minister Meles has robbed Africa of one
of its greatest sons,' said AU commission chair Jean Ping's office in a
statement.
'He has played an important role in pioneering a new era of
hope and growth in Africa, driven as he was by the vision of Ethiopia and
Africa's renaissance.'
European Commission chief, Jose Manuel Barroso said Meles
'demonstrated his strong personal commitment over many years to improving the
lives of not just his own but all African peoples, through his work on African
unity, climate change, development and in promoting peace and stability.'
British Prime Minister, David Cameron hailed Meles 'as an
inspirational spokesman for Africa on global issues' who had 'provided
leadership and vision on Somalia and Sudan', while French President Francois
Hollande praised his 'contribution to diplomatic efforts to advance peace in
the Horn of Africa.'
In contrast to the praise from world leaders, rights groups
have criticised Meles's legacy, accusing his government of using anti-terrorism
legislation to stifle peaceful dissent and freedom of expression.
Nearly 200 opposition members and journalists were jailed
under the disputed legislation in 2011.
'The government and the next prime minister should take the
opportunity for change represented by the succession of Meles Zenawi to move
towards a greater respect for human rights,' Claire Beston, Amnesty
International's Ethiopia researcher, told AFP.
The 2009 anti-terrorism law has seen several opposition
figures and journalists, including two Swedes, jailed for lengthy terms, and
should be overturned, said the New York-based Human Rights Watch.
Meles, a former rebel fighter who came to power in 1991
after toppling the bloody dictatorship of Mengistu Haile Mariam, died in
hospital in Brussels, officials said.
Meanwhile, former President Olusegun Obasanjo has said that
the death of Ethiopian Prime Minister Menes Zenawi has robbed Africa of a
"committed, forthright, visionary and fearless leader''.
Our correspondent
reports that Zenawi , 57, died yesterday from a sudden infection while
recovering from an undisclosed aliment at a hospital abroad, according to the
Ethiopian state television.
Obasanjo told newsmen that Zenawi was one of the bright
lights of leadership in present day Africa.
"He has shown his sterner stuff that he is made of in
fighting for his country's emancipation from the rudderless, despotic military
dictatorship to bringing his country up in development terms as one of the
beacons of Africa.
"I have seen his performance at the African Union (AU), and
it is because of his brilliance that leaders of Africa and I decided to hand
over the AU NEPAD programme to him.
"His death robs Africa of a committed, forthright, visionary
and fearless leader.
"I condole with his family, the people, the government and
his successor,'' Obasanjo said, adding that his death was a shock to him.
Our correspondent  quotes
the Ethiopian television as saying that Zenawi's body would be returned to
Ethiopia soon, while a committee had been set up to organise his funeral.
The television stated that Hailemariam Desalegn, his deputy,
would act as prime minister.
"Nothing in Ethiopia will change. The government will
continue. Our policies and institutions will continue. Nothing will change in
Ethiopia. Desalegn will be confirmed by parliament."
GoG: Nigerian, Ghanaian Navies Meet On Joint Operations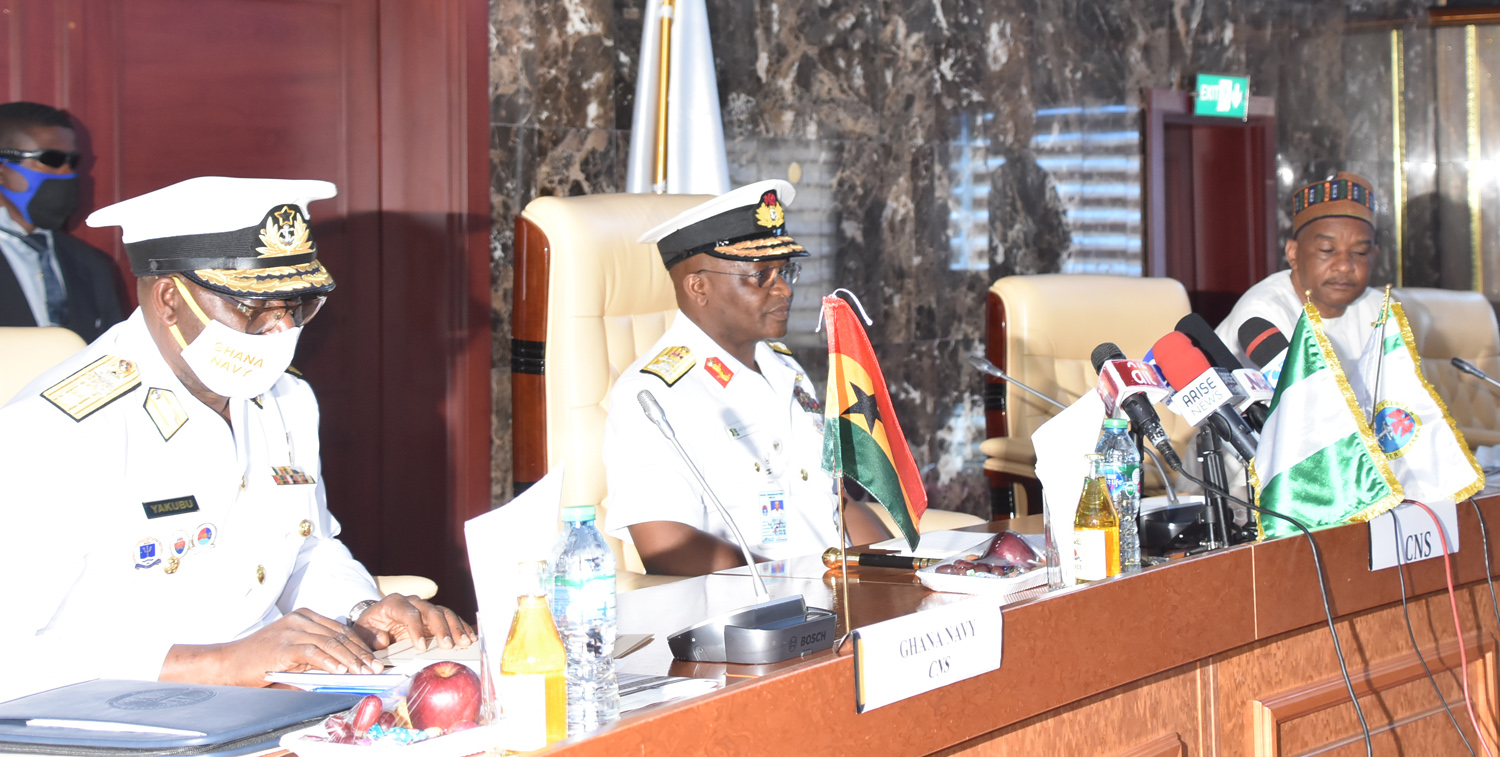 Against the backdrop of renewed piracy and hostage-taking incidents in the Gulf of Guinea, Nigeria's Chief of Naval Staff, Vice Admiral Awwal Gambo and his Ghanaian counterpart, Rear Admiral Issah Adam Yakubu, have commenced a security engagement aimed at joint security initiatives to tackle the situation.
Speaking during the meeting held at Naval headquarters, Abuja, Vice Admiral Gambo said, "The Gulf of Guinea is currently bedevilled by the activities of criminal elements who take advantage of limited capability of the navies in the region to adequately secure the area.
"The threat posed by the activities of these criminal elements constitute a major challenge not only to the littoral states but equally undermines regional development and global trade.
"Notably, the trans-boundary and trans-national nature of maritime crime makes the security of the maritime domain a task beyond the capacity of any country acting alone.
"It is against this backdrop that this bilateral engagement was convened at the instance of the Heads of Government of the Federal Republic of Nigeria and Republic of Ghana towards addressing the maritime security challenges within the region".
Vice Admiral Gambo expressed belief that "the engagement would foster greater collaboration and burden sharing that is hinged on cooperative maritime security framework as envisioned in the 2013 Yaoundé Protocol to arrive at strategies that would help address the maritime insecurity for enhanced economic prosperity in the region".
Declaring the technical session open, the CNS said, "In deliberations, please consider amongst others: maritime area of interest covering Zone E and integration of the capabilities of the countries in Zone E, emplacing a robust intelligence sharing mechanism and collaboration with international partners".
On relations between both countries, Gambo said, "This good relation is equally manifest in the several interactions between the Nigerian Navy and Ghana Navy. I must not fail to mention the remarkable contributions of the Ghana Navy-CNS to manpower development during his tour of duty at the prestigious AFCSC, Jaji as a member of the Directing Staff. I have no doubt that this engagement would further strengthen the existing cordial bilateral relations between Nigeria and Ghana navies.
In his address, Chief of Naval Staff of Ghana, Rear Admiral Issah Yakubu, noted that he and his delegation were in Nigeria at the behest of President Nana Akufo Ado to engage the Nigerian Navy and come out with collective strategies to tackle insecurity which is in the ascendancy in recent times in the Gulf of Guinea.
"We hope our navies will buy into this engagement to improve security in the Gulf of Guinea. We know our big brother Nigeria has bigger capacity to chart the way forward".
He disclosed that, "Since year 2020, the situation has bot been good in the Gulf of Guinea", noting that "Last May, two Ghanian vessels were attacked and 10 persons were abducted with investigations still ongoing".
Consequently, the Ghanian Navy Chief said, "We are proposing an ECOWAS naval task force and joint maritime security architecture to checkmate these threats, adding that this was done in the past successfully during ECOMOG operations without problems with inter-operability and doctrinal issues.
Furthermore, he proposed the setting up of a 'transit corridors' where ships from fellow West African countries can go to anchor for assistance and joint naval assets will conduct regular patrols especially for protection of commercial fishing vessels.
Wike Orders Destruction Of Criminal Hideouts In Rivers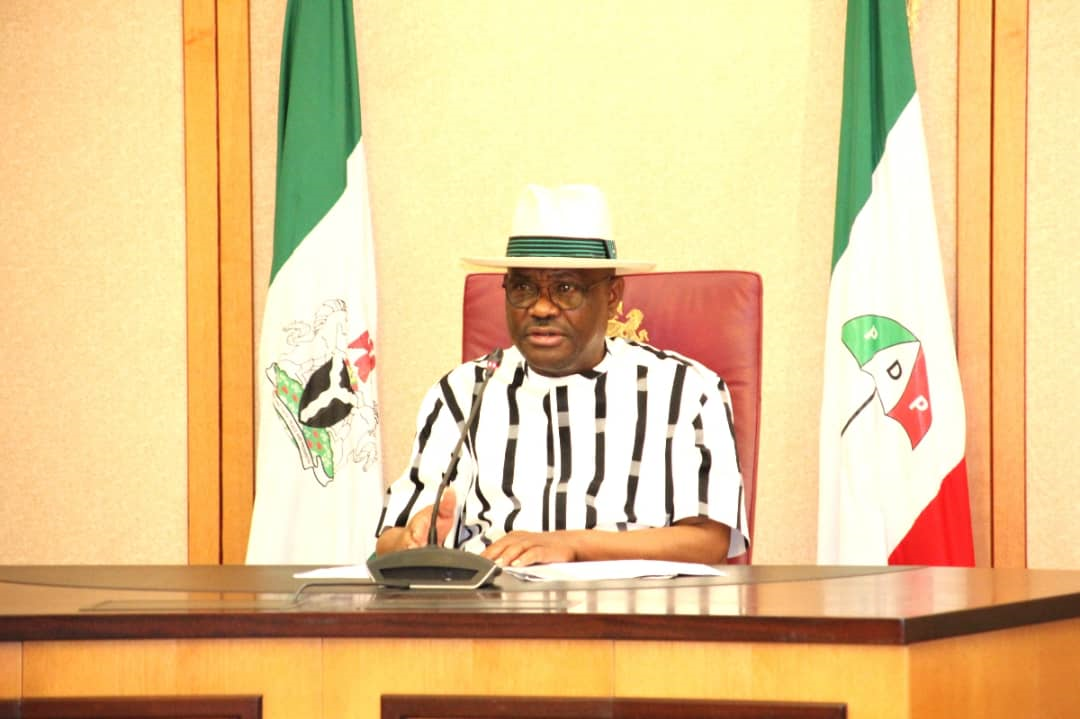 The Rivers State Governor, Chief Nyesom Wike, has ordered the destruction of all criminal hideouts in Ahoada, Elele, Eleme and Onne to prevent attempt to undermine security of the state.
The governor said criminals were already coming to terms with the reality that Rivers State was too hot for them to invade at will and detonate their foolish attacks on targeted security posts and personnel.
Wike, who made this assertion in a state broadcast, last Friday, disclosed that the state government has identified the hideouts, safe houses and secret places that provide both cover and comfort for the hoodlums to plan, execute and return to after operations.
"This was the reason we ordered the destruction of all the shanties and makeshift structures located along Elele to Ahoada expanse of the East–West Road to deny the criminals the opportunity to continue to undermine our security from these hideouts.
"We have equally decided to destroy all the shanties, illegal shops and mechanic sheds along the Eleme to Onne stretch of the East-West Road having discovered these places also as hideouts and operational bases for criminals and criminal activities in the state.
"Consequently, I hereby direct owners of such shanties and illegal structures along the Eleme – Onne axis of the East-West Road to vacate the area within two weeks from June 11, 2021, as the state government will go ahead to destroy these structures without any further notice."
Wike said the government was not unmindful of the economic effect these measures would have or may have had on residents carrying out businesses in the affected areas.
He, however, stressed that government was merely discharging its constitutional responsibility to advance the collective security of all with no ethnic targets in mind or attachment to political sentiments.
He explained that the existing curfew in Rivers State will not last one day beyond necessary, and pleaded with all residents to endure the temporary inconveniences in the interest of the state and collective wellbeing of all.
"We will continue to take the war on criminality and insecurity to the den of the criminals and we will neither yield nor lower the tempo of our assault until they are comprehensively neutralized. As a matter of fact, they want us to prematurely terminate the state wide night time curfew in order for them to have the leeway to operate again and roll back the gains of the last few weeks."
Wike said he has received reports about the excesses of the State Task Force on Illegal Trading and Parks, especially the alleged shooting of motorists, extortions and abuse of the human rights of citizens.
He assured that government would not hesitate to bring the full weight of the law on any member of the task force who crosses the boundaries of the law and rational behaviour.
The governor, who appealed to motorists and residents to be responsible road users by complying with the clear regulations against illegal trading, indiscriminate parking and irresponsible driving, noted that the situation where some motorists would have the effrontery to compete for traffic space with or even attempt to block his official vehicular convoy leaves much to be desired.
He has meanwhile, directed the management of the Rivers State Waste Management Authority to clear the state of filthiness within one week or be disbanded without any further notice.
Army Begins Shooting Exercises In Rivers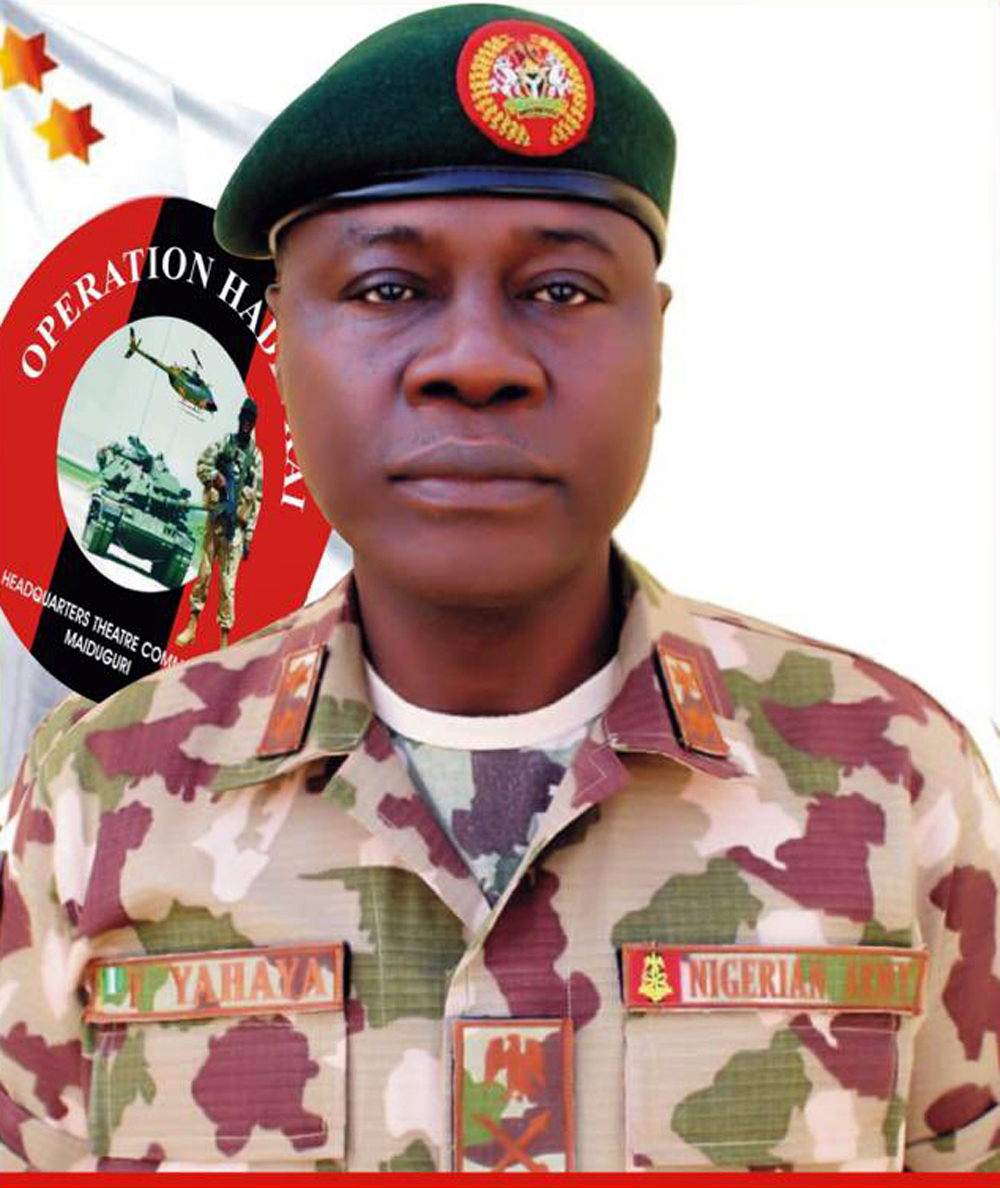 The Nigerian Army, 6 Division, has announced that it would commence its annual range classification exercise from yesterday to Sunday, June 27.
The division's spokesman, Lt.-Col. Charles Ekeocha, said in a statement in Port Harcourt, that the exercise aimed at ascertaining the professional competence of troops on the use of firearms.
He said troops from the division and its affiliated formations and units would conduct the exercise at the Army Shooting Range in Igwuruta and Elele Barracks, both in Ikwerre Local Government Area of the state.
"The shooting exercise is a routine activity in the Nigerian Army which involves the firing of various calibre live ammunitions.
"Members of the public, especially residents of Igwuruta and Elele, as well as its environs, are advised to keep away from the general shooting area," he stated.
The Army spokesman also advised the public not to panic over the movement of troops, military hardware and sound of gunshots.