Saving Our Commonwealth: Thoughts on Legislative Oversight
In 1787, the United States gave the world a unique gift. Through the famous Philadelphia Convention, Congressional Oversight came into existence as a means of reviewing, monitoring and supervising government agencies, programmes and activities. Aside the American Congress which continues to exercise this legislative power through the Congressional Committee System, other democracies including Nigeria are today partakers of this great tradition.
Perhaps initiators of the concept of legislative oversight acknowledged the fact that human beings when entrusted with responsibility and commonwealth are likely to abuse the privilege, hence the need for checks and close watching. There is no where that the tendency to abuse office and commonwealth is more glaring than the Third World countries such as Nigeria and other Sub-Saharan African countries.
For us in the House of Representatives, our equivalent of the American Legislative Reorganization Act of 1946 which concretised the Philadelphia Convention is Section 88 of the 1999 Constitution (as amended) and Order xviii, Rule 184 of the Standing Orders of the House of Representatives. Here, oversight is embedded in the powers of the legislature.
I admit that there is some truth in the allegation that in a few isolated cases, this power of legislative oversight has been abused for selfish purposes by those who do not understand the purpose and import of the role. This isolated few do not appreciate that oversight is a sacred duty being carried on behalf of the Nigerian masses who entrusted us with such solemn responsibility.
A few days ago, I had reasons to reflect on oversight as a legislative tool. My thought also drifted to the state of Nigeria's public institutions, not necessarily in the oil and gas sector. My reflections stemmed from a recent oversight tour of both public and private businesses in the petroleum downstream sector in the South-West geo-political zone of Nigeria. For a while, I saluted the courage and vision of men like James Madison and other founding fathers of America who thought it wise to empower Congress with the power of oversight. I really do not think I should overemphasise the privileges and opportunities American citizens and public organizations have enjoyed over the years on account of this legislative instrument.
Nigeria's National Assembly does not have the long history or the good fortune of America's Congress that has over two centuries of uninterrupted process. This partially accounts for the few isolated cases of abuse of power of oversight. However, I still believe our legislature need not attain that stature of America's Congress to effectively add value to the democratic process and there is no better time than now to monitor government business and our commonwealth. As our public organizations stand today, there is really need to worry. And except we urgently address our decrepit infrastructure and man power needs with everything at our disposal, our public institutions may one day grind to a halt.
As representatives of our people, we therefore have everything to gain by routinely monitoring the executive arm for probity, fidelity and above all, efficiency without necessarily being adversarial. This is a sacred duty we owe to the ordinary Nigerian people who have vested in us their trust.
But for this recent oversight tour involving members of the House Committee on Petroleum Resources (Downstream) one would not have been able to fully appreciate the enormity of the deterioration of public infrastructure in the petroleum downstream sector.
In just four days, we visited about eleven private oil and gas facilities and over four oil and gas infrastructure belonging to and managed by government. However, the most disturbing but revealing aspect of the tour is our shared view that government is a bad businessman. My colleagues and I agreed that the more businesses are removed from the purview of government, the better for that business, the government itself and even our people.
The Committee also took note of the multifarious problems facing these public institutions. For me, the most critical is power. Almost everywhere we went, power remained recurrent because it plays a vital role in almost every business venture. Issues of obsolete equipment, poor management, inadequate staffing, funding, pipeline vandalism, transparency and environmental challenges also came up.
Again, one baffling contradiction is the unresolved issues around HHK or DPK (kerosene). I had to repeatedly ask questions bordering on the never-ending scarcity of HHK or DPK and the question of transparency and greed which in my considered opinion, is at the centre of the crisis. Like most Nigerians, I know that this product which services the mass of our people never reaches the final consumer at government approved rate. Sadly, the answers were unsatisfactory. Beyond the availability of HHK or DPK, I know that Nigeria has the capacity to swiftly transit from DPK to LPG (gas) as source of domestic fuel, which is now widely used in countries like Ghana, Cameroun and other smaller countries within our sub-region. The fact that we have not taken deliberate steps to re-orientate our people and develop gas infrastructure to support the use of gas as domestic fuel in homes is an indictment on our leadership.
Therefore If we must live by the dictum which confers responsibility on democracy as a government of the people, then everybody in the public space working for Nigeria including legislators, must have the interest of the larger percentage of Nigerians at heart. If ordinary people in these less endowed countries can access gas, then our people have every right not only to LPG, but a better life. And I think that is what government is all about.
This Seventh Assembly just turned one but one could still look back with some sense of pride. In the Lower Chamber for instance, we have had challenges but we have also taken very hard and unpopular decisions in the interest of the Nigerian people. Under the leadership of the Rt. Honourable Aminu Waziri Tambuwal and Emeka Ihedioha, we have kept faith with the people of Nigeria. But we are also aware that the room for improvement is the biggest room. Those who are impatient with the National Assembly have every right to feel so but they should also be reminded that this institution is the youngest arm of government. The National Assembly certainly may not have met the expectations of majority of our people but everybody admits we are on course. Rays of hope are evident!
This may not be the best of seasons for Nigeria but we should also remember that greatness is a process, not an event, even though I disagree with those who opine that the current challenges are necessary for our growth and development. I therefore wish to congratulate the Seventh Assembly as it turns one. But I would also want to remind the law makers of the need not to falter in their constitutional duties. Majority of our people are living below poverty line, infrastructure is virtually non-existent and economic growth is stunted. Therefore, we must be guided by this reality which is very discouraging and unacceptable.
The events following the recent tragedy that befell Nigeria's aviation industry are all pointers to the readiness of the legislature to serve the interest of Nigerians. Aside the visit to the crash site by members of both the upper and lower Chambers, the legislature has also vowed to independently carry out its own investigation regarding the crash. At other times, we also saw a parliament that was alive to its duties and willing to initiate interventions for the common good.
We must therefore support our law makers. The law makers on the other hand must also at all times invoke every legitimate legislative instrument necessary for its work. We must learn to live by the strength of our example typified by high moral standing. Oversight for instance, remains a veritable weapon. But for this weapon to be effective, information must be at the disposal of the legislature. There must also be information about the activities of where they are over sighting so that they can feed back into better law-making. That, for me is the path to travel.
Amaopusenibo (Hon.) Dakuku Peterside, member, House of Representatives is also Chairman House Committee on Petroleum (Downstream)
Hon. Dakuku Peterside
Sanwo-Olu Assures On Reduction Of Food Prices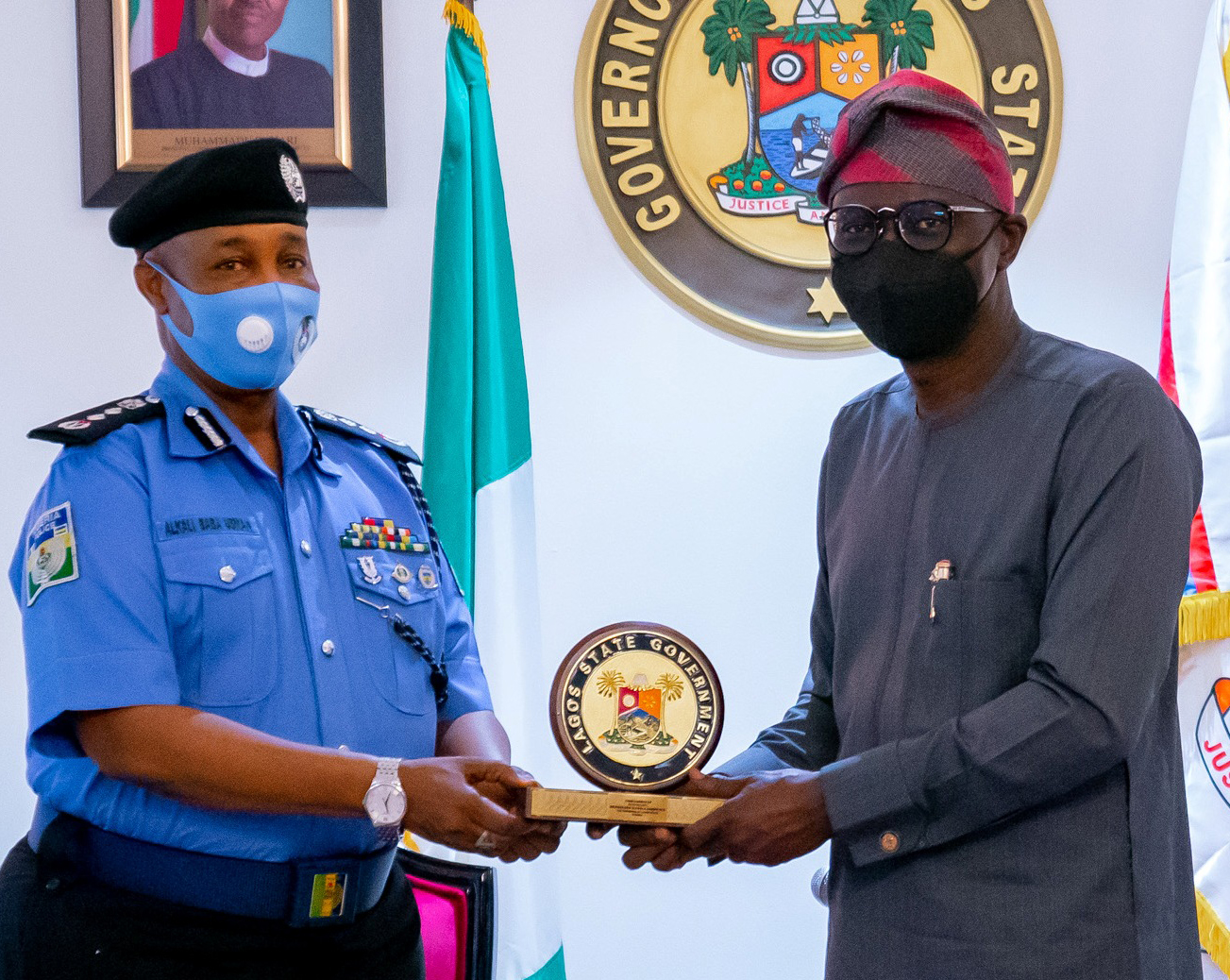 Lagos State Governor, Babajide Sanwo-Olu has assured residents of the state that the various interventions by his administration in the agriculture sector would soon put an end to the astronomic rise in food prices in the market.
The governor gave the assurance on Friday at the flag-off of distribution of agricultural productive assets and inputs under the 2021 Agricultural Value Chains Enterprise Activation Programme, with over 3000 agripreneurs empowered.
Sanwo-Olu said that breaking the shackle of dependency on foreign countries and states for food supplies was in line with his administration's THEMES agenda for job and wealth creation as well as food sufficiency.
He stated that the empowerment scheme was a demonstration to the development, expansion and growth of agriculture in Lagos by providing tools, deploying innovation and creativity that would make it easier for all farmers to grow high quality crops, thereby raising their inputs to feed Lagosians and Nigerians.
The governor said that his administration was putting in place various interventions which included wholesale agriculture hub, urging farmers, youths and beneficiaries to work hard to nurture their businesses to maturity by building a sustainable wealth.
"We have emerged wiser and more determined to succeed in creating and nurturing a viable agribusiness sector in Lagos State. We may be Nigeria's smallest state by land mass, lacking the large tracts of land available to others, but we will not allow that to stand in the way of our vision.
"We will maximise the little we have, while also deploying the innovative and entrepreneurial spirit we are known for, to create new opportunities to feed ourselves and feed Nigeria, and create economic growth and prosperity through agriculture", he said.
 The state Commissioner for Agriculture, Abisola Olusanya, said that 70 per cent of the beneficiaries of the programme were youths and women chosen from the Lagos Agripreneurship programme (LAP), Agric YES programme, and value chain associations.
By: Nkpemenyie Mcdominic, Lagos
Monorail Project, A Waste Of Rivers Resources – GDI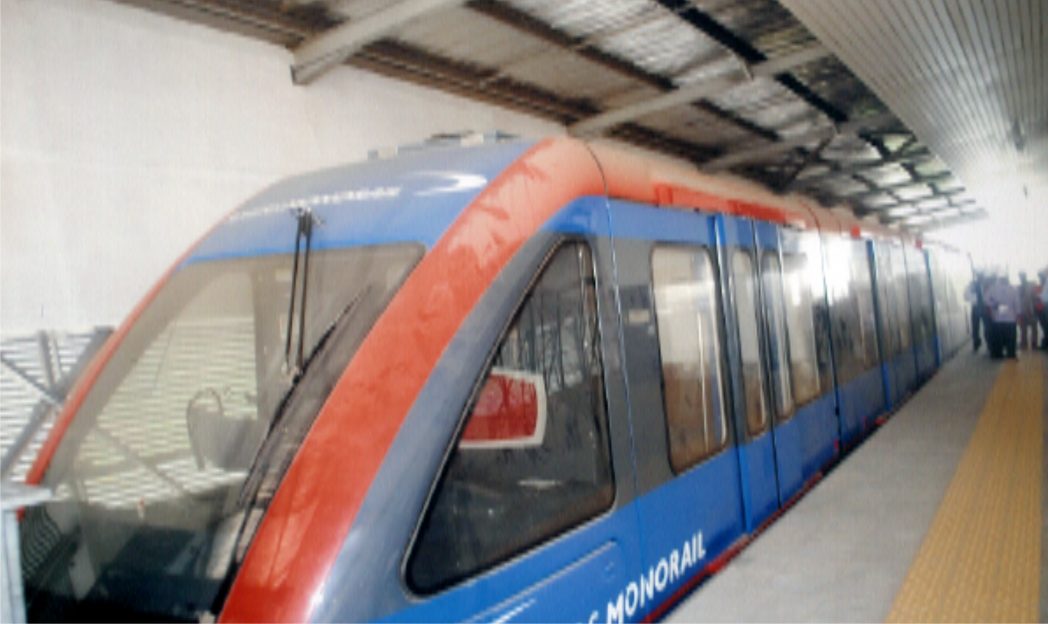 The Monorail Project that was abandoned by the Chibuike Amaechi-led administration in Rivers State has been described as a complete waste of state resources.
President-General of the Grassroots Development Initiative (GDI), worldwide, Bright Amehule, in an interaction with journalists at the weekend, alleged that the former state governor used the monorail project to squander Rivers money.
He said that the monorail was not desirable as at when it was embarked upon, adding that the money sunk into the project would have been used for more people oriented projects. 
According to the GDI boss, the state has not reached the stage where the monorail is necessary.
"We have not reached the stage of development where we will need monorail. Where is the power to run it ? We have not grown to the stage to run it, as we have observed in other developed countries.
"We need power to run the monorail, but even the power project former governor Peter Odilli executed was sold by Amaechi. He squandered the money he sold the power project built by Odili without giving account of it.
"There is just little to show for the huge amount of money spent on the monorail and the Greater Port Harcourt City Development Authority", he said.
On account of his stewardship as the coordinator of taskforce on Street Trading and Illegal Parking, Amehule said that he performed his duties well, but pointed out  that no individual can satisfy everybody, irrespective of how the person tries.
He said that the state government engaged over 600 youths as task force men, adding that the state government is doing its best to ensure youths employment in the state. 
According to him, the state government has taken steps to provide employment through numerous projects such as the Cassava Plant at Oyigbo, the recent partnership with South Korea, numerous construction works being handled by Julius Berger, and the expansion of the Rivers State University, among others.
By: Corlins Walter
SON Procures Warehouse For Goods' Testing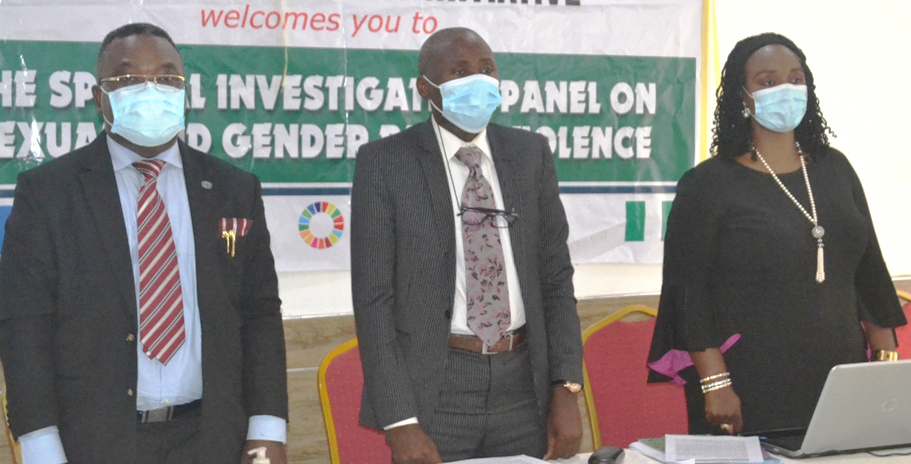 In a bid to stop the practice of arresting containers released at the seaports on the highways by its officials, the Standards Organisation of Nigeria (SON) has procured a warehouse around the port where suspicious goods will be taken to for testing.
The Director General, SON, Mallam Farouk Salim who disclosed this at a one day capacity building workshop for journalists organized by SON in Lagos, recently, said that rather than blocking suspicious goods at the port and delay other legitimate businesses coming through, they would just take those containers to their warehouse and conduct their test.
Salim explained that after testing, if the goods were found to be okay, they would release them but if the goods were found not to be okay, they (SON officials) would show those individuals how to fix the products if the products were fixable, adding that where they were not fixable; the SON would destroy them in line with their mandate.
Salim explained that the idea was to encourage ease of doing business at the seaport, saying the organisation does not want bottlenecks and bureaucracy that would stop people from achieving their legitimate goals.
He assured that the SON management would continue to rejig the system to make it more efficient.
According to him: "We have done so many changes over the years. For example, we have our own warehouse right by the port where goods that are suspicious, instead of blocking them in the port and delay other legitimate businesses coming through, we just take those containers to our warehouse which are nearby and because we have a very high professional and efficient lab in this country, we do our test, if the goods are okay, we release them. If the goods are not okay, we show those individuals how to fix those products if they are fixable, if they are not fixable; we destroy them which is our legitimate mandate by the government and by the National Assembly".
He emphasised that it was the SON's responsibility to make sure that every goods that enter the country are up to standard.  
He said: "We make sure there are consequences to any product and that any person producing substandard products will have to pay one way or the other. We will have to make sure that there are consequences for individuals buying fake products and injuring our people. We are to make sure manufacturers of goods; building materials are up to standards because collapsing buildings are not discriminatory. 
"We, as an organisation, are committed to improving our responsibility. If we expect standards from people, we have to three times inspect how we handle ourselves. So, over the years, we have collaborated with market associations, we have collaborated with importers' associations even though our responsibility is primarily to help our local producers but Nigeria has importers and they are legitimate businessmen and they are importing things that are needed in Nigeria. So, our responsibility is to make sure that whatever comes to this country is standard, is good, is not going to harm our people and our local industry".
By: Nkpemenyie Mcdominic, Lagos