Not At All Charitable …That Clark's View On Jonathan, 2015
When a senior citizen attains certain privileged heights he conducts himself honourably, chooses his words properly, picks the right forum and timing as would any respectable elder, and weighs the perspective to avoid not only being misunderstood, but to live his status-a statesman. Such special citizens are not easily drawn into joining issues. They talk, when, absolutely necessary, and do so well.
For instance, in the electoral process leading to the eventual election of Second Republican Civilian President, Alhaji Shehu Shagari in 1979, news hounds had besieged the home of the Unity Party of Nigeria (UPN) leader, late Chief Obafemi Awolowo to seek his reaction to uncomplimentary remarks allegedly made of his person by Alhaji Balarabe Musa of the Peoples Redemption Party (PRP). To such newsmen, the statesman in Awolowo replied: 'I shouldn't be heard joining issues with such people in search of instant fame'.
Conversely, it was the lack of the statesman in the vituperations of former Head of State and Presidential candidate of the Congress for Progressive Change (CPC) Major-General Muhammadu Buhari (Rtd.) that pushed many Nigerians to react to his mid-May speech, the way they did. Otherwise, fore-warning a nation about the dangers of flawed-elections should not be a big deal. Afterall, was it not Abraham Lincoln (1809-65) the 16th President of the United States of America (USA) who once warned, "No man is good enough to govern another without that other's consent"?
That was the wise warning of a statesman, an elder and grand father which, simple it may sound, bears even greater weight than Buhari's bloodbath threat.
Blessed with age, endowed with wisdom, pushed by nationalism and very often guided by a strong desire to defend the unity of the peoples of the nation, even in their diversities, such elder statesmen should never lose sight of the fact that their every public comment could be a reference point, an unwritten injunction and so, must think properly before voicing any opinion.
Infact, public speech culture of statesmen, in my view, ought to be guided by one of the Commandments of the Greek historian and philosopher, Plutrarch, "it is a point of wisdom to be silent when occasion requires, and better than to speak, though never so well". Even Adolf Hilter (1889-1945), the German dictator knew the worth of words which was why in the Mein Rampf 1925, Hilter musses, 'The broad masses of the people can be moved only by the power of speech. All great movements are popular movements, volcanic eruptions of human passions and emotional sentiments, stirred either by the cruel Goddess of Distress or by the firebrand of the word hurled among the masses'.
That realisation is indeed why the American Philosopher, John Dewey, (1859-1952,) in M. Dworkin's Dewey on Education, 1959, insists, 'There is  all the difference in the world between having something  to say, and saying something'.
It is from this premise, that the recent comments credited to the highly respected statesman, renowned Ijaw leader and onetime Minister of the Federal Government of Nigeria, Chief Edwin Clark, on the political future of President Goodluck Jonathan appears to me, not only hasty, it is also as uncharitable as Buhari's vituperations on 2015.
Addressing newsmen recently in an event to mark his 85th Birthday, Clark said categorically that Jonathan would contest the 2015 Presidential elections, at the time, less than a year into the President's four-year tenure.
The respected nationalist, statesman and veteran politician ought to have reasoned that if what he was flying was a political kite, it was a dangerous one likely to hinder national cohesion, since the President's every action or inaction would from thence be seen not from the perspective of President's desire to transform the nation, but of his own selfish  political schemes to actualise re-election. Yes, Jonathan has the constitutional  right to seek re-election as did some others before him, but was the timing ripe for such discuss?
Was it not rather too premature to plunge the polity into the usually rancorous politicking, akin to our transitions, especially at a time when, several national problems are begging for solutions? What is different between what Buhari intended to say and what Clark was credited with saying?
Buhari, while addressing CPC members from Niger State who visited him in Kaduna mid-May this year, had said that the Jonathan government was the biggest Boko Haram who 'steal and kill'. He then warned that the 2015 elections be either "free and fair or they go the disgraceful way", adding, 'if what happened in 2011 should again happen in 2015, by the grace of God, the dog and the baboon would all be soaked in blood.
The bottomline is that Buhari has not fore-closed his ambition to take another shot at the Presidency, his fourth such attempt, (which was exactly what he meant to say) should he join the political fray 2015. That may be his right, but what offended public interest is the fact that the familiar hate-filled politicking, which has for years now, become a tradition, often ends after the familiar post-election litigations and resume during the lame-dock period of the presidency when, unsure of a political future, the commander-in-chief avoids certain policy pronouncements and decisions.
Such period comes, not within the first year of a new tenure, when patriotic zeal should push all genuine statesmen to partner with government either through reasonable criticism or support, in order to further national growth, aspirations and development. That was perhaps why many Nigerians reasoned that not only was the timing of Buhari's speech wrong, the threat of bloodbaths, the same type that ignited the post-election violence in parts of the North, was indeed unstatesmanly on Buhari's part.
But Clark's 85th Birthday talk on political future of Mr. President is no less so, because it, in some way, not only helped to heat up the polity, but also justified the haste and desperation in Buhari's utterances. Don't forget, Nigeria's political arena is like a close community where, kites  flown either to feel the pulse of the people or  to heat up the system are seen even before their take-off. Could it be that Buhari had heard rumours that Jonathan's supporters had started planning his re-election?
If such were mere rumours, Clark's interview simply lent credence to them and is as flawed as Buhari's seemingly ill-timed utterances. Clark should know that his comments, products of his constitutional right to free speech, they may be,  still amount to avoidable distractions which the presidency had repeatedly warned against. How, for instance, can this President start now, to talk about re-election when he is yet to complete the first of a four-year tenure? How can anyone who genuinely means well, for Jonathan, as Clark prides himself, join in heating-up the polity with such sweeping declaration, at this time?
Rather than embark on such destructive early campaigns, Clark and Buhari should have found better reasons to help check the increased spate of insecurity through multi-ethic dialogue. I believe that if that was the case among our statesmen, the rising wave of resentment to virtually every government action or inaction would have abated.
But it cannot in an atmosphere of vicious competition, uniquely Nigerian; because no opposition politician would  ever sees merit in whatever any government, seeking re-election does.
Could that have accounted for the political opposition to oil subsidy removal even with its countless economic advantages? What of the renaming of the University of Lagos after Chief M.K.O. Abiola, the presumed winner of the June 12, 1993 Presidential elections annulled by the General Ibrahim Badamosi Babangida (IBB) military junta? And who died in jail while fighting to reclaim his mandate.
Ordinarly, that Abiola symbolises the birth of our uninterrupted 13 year-democracy by making the sacrifice of his own blood, should not be an issue for debate. Instead, that should have united the so-called progressives, of what is left of NADECO or Tunde Bakare's Save Nigeria project. But no!
Interestingly also, the Action Congress of Nigeria (ACN) while recently denying ever instigating the students' protests against renaming UNILAG, Moshood Abiola University (MAU) Lagos, is yet to express approval for Jonathan's discretion.
What's more, it does appear that this would be  the only action of the Jonathan presidency, to which Pastor Bakare, Buhari's running-mate in the last Presidential elections,  has no opinion on. Isn't this a disturbing signal, of seeing nothing good in an opponent, the type known to Nigerian politicians during transition? And the unenviable era both Clark and Buhari were shoving down our throats?
This is why our statesmen must talk and act like statesmen: as true beacons of national unity; strength of a ruling government, political role-models to the youth and most importantly, able defenders of the nation's hard-earned freedom and independence.
The ill-timed talks by Clark and Buhari cannot achieve all these. What they create instead, is further polarization of the polity along ethnic, political and neo-cultural cileavages which Nigeria, with all the challenges, can ill-afford. If indeed, Buhari's mis-talk made him a sectional leader, Clark's, made him an equally tribal champion.
My Agony is that Clark is not the media adviser to Mr. President nor a Presidential political mouth-piece and should not have made himself Aso Rock soothsayer or mindreader.
That exactly was what his utterances on 2015 made of his ordinarily statesmanly reputation and should be condemned as loudly as we berated Buhari's. Case closed.
Soye Wilson Jamabo
90% Of Money Laundered Via Real Estate, EFCC Reveals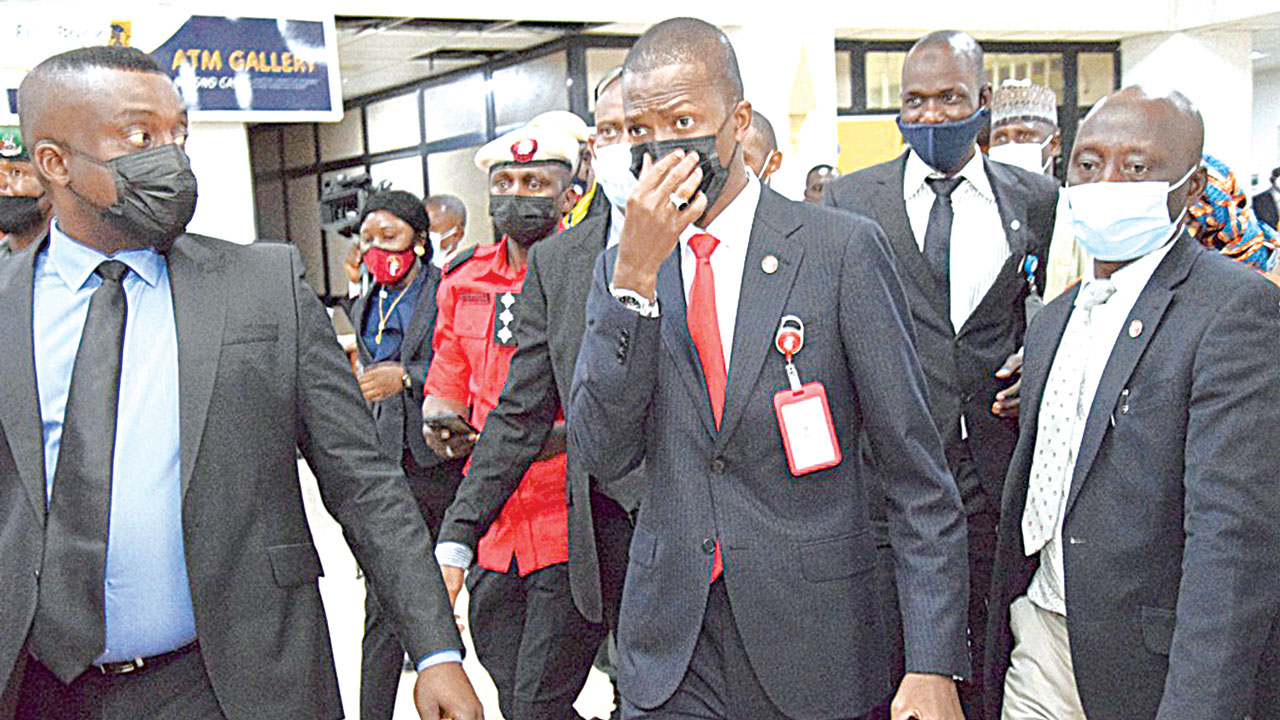 The Economic and Financial Crimes Commission (EFCC) says about 90 per cent of money laundering is done through the real estate sector.
The commission's Chairman, Abdulrasheed Bawa, stated this while featuring on Channels TV's Sunrise Daily, yesterday,
According to him, although the sector is monitored via the special control unit, more needed to be done.
According to Bawa, "One of the problems we have now is the real estate. 90 to 100 per cent of the resources are being laundered through the real estate."
He said there are so many issues involved, but that they were working with the National Assembly to stop what he called "the gate keepers" as there would be reduction in looting if there is no one to launder the money.
Bawa, the EFCC boss, gave an example of a minister who expressed interest in a $37.5million property a bank manager put up for sale.
He said, "The bank sent a vehicle to her house and in the first instance $20million was evacuated from her house.
"They paid a developer and a lawyer set up a special purpose vehicle, where the title documents were transferred into.
"And he (the lawyer) is posing as the owner of the property. You see the problem. This is just one of many; it is happening daily."
The EFCC chairman also revealed that he receives death threats often.
Asked to respond to President Muhammadu Buhari's frequent "Corruption is fighting back" expression, Bawa said he was in New York, USA, last week, when someone called to threaten him.
"Last week, I was in New York when a senior citizen received a phone call from somebody that is not even under investigation.
"The young man said, 'I am going to kill him (Bawa), I am going to kill him'.
"I get death threats. So, it is real. Corruption can fight back," he said.
On corruption in the civil service, he said there were a lot of gaps, especially in contracts processing, naming "emergency contracts" as one.
Bawa said, "A particular agency is notorious for that. They have turned all their contracts to emergency contracts."
However, he said, EFCC has strategies in place to check corruptions, one of which is "corruption risk assessments of MDAs".
According to him, "I have written to the minister and would soon commence the process of corruption risk assessments of all the parastatals and agencies under the Ministry of Petroleum Resources to look at their vulnerability to fraud and advise them accordingly."
Asked if the scope of corruption in the country overwhelms him, Bawa, the EFCC boss said, "Yes, and no."
We've Spent N9bn To Upgrade RSUTH, Wike Confirms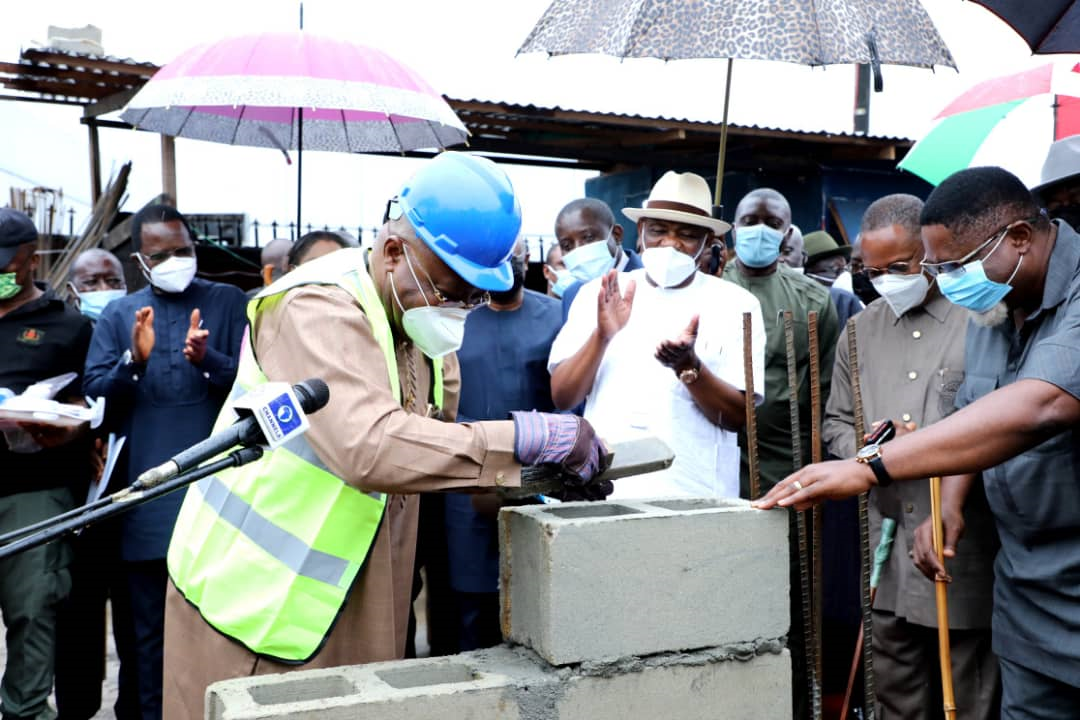 The Rivers State Governor, Chief Nyesom Wike, says his administration has spent N9billion in upgrading structures and installation of new equipment at the Rivers State University Teaching Hospital (RSUTH).
He said the fact that 40 per cent of the 2021 budget of the state is dedicated to provision of quality healthcare delivery was a further demonstration of the priority placed on the sector.
Wike made the explanation at the foundation laying ceremony for the construction of a Renal Centre at RSUTH, last Friday.
The governor said he made promise to Rivers people that the best would be provided to them in all sectors of the society within his capability because of the mandate they gave to him.
"As we came on here, I just looked around and I see the changes in this teaching hospital. I can say that we have put not less than N9billion in this teaching hospital.
"If you look at the budget, the health sector alone, what it's taking from the Rivers State Government is not less than 40 percent of the 2021 budget."
Speaking further, Wike said the state government cannot afford to implement free medical service programme in the present economic circumstance.
While dismissing the request for a subvention for RSUTH, Wike, however, commended the chief medical director and his team for their commitment to turnaround the fortunes of RSUTH.
"I have never seen anywhere that health services can be totally free. They're telling me that people who come here can't pay. I have never declared that this state is going to take over the health fees of anybody."
Also speaking, the former Minister of Transport, Dr. Abiye Sekibo, who performed the flag-off, noted that Wike's achievements in the health sector in particular, surpass what former governors of the state had done.
Sekibo said that the governor has given equal attention to every section of the health sector by providing complete health infrastructure that was positioning the state as a medical tourism destination in Nigeria.
Earlier, the Rivers State Commissioner for Health, Prof Princewill Chike, lauded Governor Nyesom Wike for his interest in the health of Rivers people.
He noted that the renal centre, when completed, would become another landmark development project in the health sector that would handle and manage all kidney-related ailments.
In his remarks, the Chief Medical Director of the Rivers State University Teaching Hospital, Dr. Friday Aaron, commended Wike for approving the renal centre.
Aaron explained that chronic kidney disease was a major burden globally with estimated 14 million cases in Nigeria.
According to him, over 240,000 of these cases require renal replacement therapy in the form of dialysis and renal transplant.
The CMD said the building that would house the centre was expected to be completed in six months and consists of two floors.
The ground floor, according to him, would house the haemodialysis unit with eight haemodialysis machines.
He further explained that the first floor of the centre would house the surgical component where most of the sophisticated equipment for kidney transplant would be installed.
Aaron said Wike has released the funds required to build, equip the centre as well as for the training of personnel locally and internationally.
Power Generation Falls 23% To 3,172MW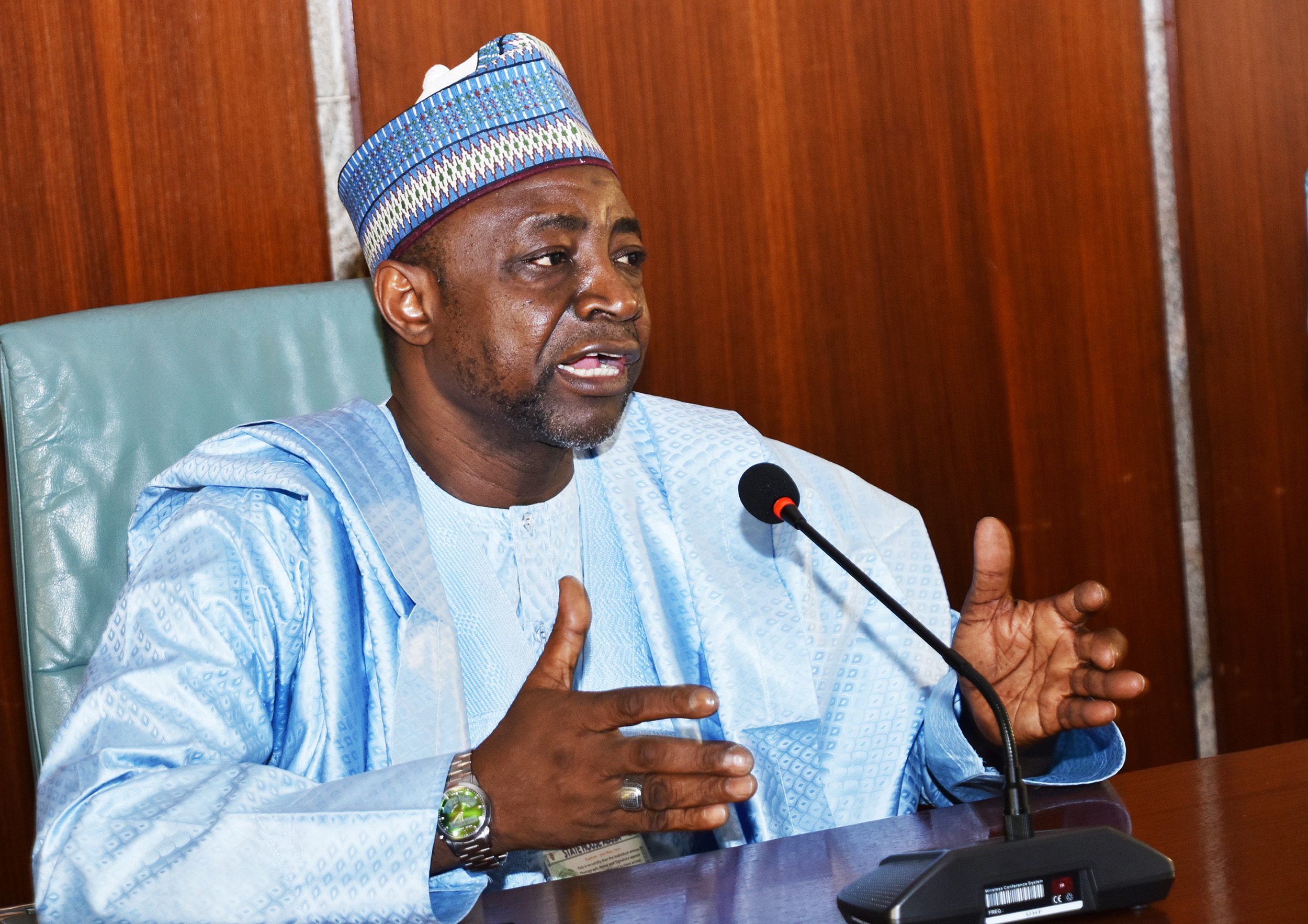 Power supply in Nigeria has failed to improve on last week's performance, as it fell by 22.9 per cent from peak generation of 4,115Megawatts on Saturday to 3,172.20MW as at 5pm, yesterday, latest data from the System Operator has shown.
According to the data, most power plants were operating far below capacity due to gas shortage with Olorunsogo Power Plant 335MW capacity; and Sapele Power Plant, 450MW capacity; completely out.
Egbin was generating at 746MW; Omoku 37.20; Omotosho (NIPP) at 105MW; while Afam was generating at 80MW.
The data showed that on the average power generation in the past seven days were 4,120.9MW on Sunday, June 6; 4,249.4 on Monday, June 7; 4,000.9MW on Tuesday, June 8; 3,720.7 on Wednesday, June 9; 3,517 on Thursday, June 10; 3,765MW on Friday, June 11; and 4,115MW on Saturday, June 12.
The International Oil Companies (IOCs), had last warned that despite Nigeria's huge gas reserves a lot needs to be done to attract investment to the sector to develop gas reserves to boost power generation in the country.
Speaking at the just concluded Nigeria International Petroleum Summit, the Chair, Shell Companies in Nigeria/MD SPDC, Osagie Okunbor, said with 203trillion Cubic Feet of gas reserves, what was needed in the country is to deliver projects that would produce the gas.
"The challenge is not just growing the reserves but in producing these reserves for the benefits of our country. Essentially growing the reserves and delivering on the production is a function of two or three elements.
"I like to see infrastructure that is required for the development of these resources at two levels. Soft infrastructure is often the one that is more important than and that is the one that is actually drives most of what you see at site."
"Soft infrastructure refers to the enabling environment and nothing pleases me as much seeing both the Senate President and the speaker of the house give very firm commitments about trying to pass the PIB this month.
"That is probably the big one of the enabling environment to provide the kind of stability we also need all sorts of other issues we need to that we have discussed severally in terms of sanctity of contract, stable policies and collaboration and I think we are well on our way there", he added.