Beyond Familiar Catharsis …In Defence of General Muhammadu Buhari
From all indications, Major-General
Muhammadu Buhari (rtd) does not strike me as a happy and fulfilled man. In
December 1983, along with other adventurous soldiers, with General Ibrahim
Badamosi Babangida (IBB) as rallying point, the soldier toppled elected
civilian President Shehu Shagari, who had just won re-election after a
four-year tenure.
Buhari then became the Head-of-State and
Commander-In-Chief of the Armed Forces of the Federal Republic of Nigeria. But
he had barely stayed in office for about two years, when, an equally very
ambitious Babangida cut short his most priced treasure-power. Sadly, Buhari
left office without becoming a full-fledged five-star General in the army.
In contrast, the man who toppled him, in
what many perceived as a palace coup, not only attained the rank of a five-star
general, he also ruled for eight years, before stepping aside, on account of
political pressure following the annulment of the June 12 elections presumed to
have been won by late Chief M. K. O. Abiola in 1993.
Since then, Major-General Buhari (rtd) had
been in search of the only one-thing Babangida denied him, President of the
Federal Republic of Nigeria, a gesture his tormentor enjoyed even in military
uniform. But each time he tried, not only did Babangida and others spoil the
atmosphere with their presence; he ended up a loser for reasons, he hardly can
farthom.
Out of the Army, Buhari believed that he
left with his integrity intact. Perceived to be rigid and uncompromising, the
soldier considers himself as very incorruptible. In truth, many Nigerians
agreed with him during and  after his
years as chairman of the Petroleum Special Trust Fund under General Sani
Abacha's dictatorship.
For that singular attribute and driven by a
burning ambition to reclaim what former military President Babangida denied
him, Buhari has contested virtually every Presidential election, except that in
1999.
In 2003, 2007 and 2011 he contested and
thrice he lost. If, as they often say, one once beaten, should be twice shy,
what do we expect of one thrice beaten? Six times shy or twice drawn to violent
appeal? Or simply play dumb, after losing a fortune in search of political
power? He who feels it knows it and Buhari's is indeed a painful one which
resort to Familiar Catharsis alone cannot address. It should be more.
As a growing child, my primary five school
teacher once told us of effigy pounding, a culture he said, industry workers
adopted in Japan in years past. At break-time, he said, the usually
overstretched workers were allowed a brief moment to create and assault the
effigy of their fore-man or supervisor whom they considered to be a
slave-driver. After minutes of pounding the effigy of their industrial
tormentor, they had some measure of fulfillment that they had avenged their
stress and gruesome labour, caused by their slave driver.
None of that exists in political circles or
even in industry today. Instead, such anger is expressed by way of catharsis,
most often geared towards reconciliation and settlement. However, Buhari is a
soldier, who believes that he gave most of his productive years to the Nigerian
Army, but feels under- rewarded because he was made to quit the institution not
as a five-star general but just a Major-General. And as Head of State and
Commander-in-Chief of the Armed Forces of the Federal Republic of Nigeria, he
was also denied a much longer term, an accomplishment which Babangida and his
co-travellers caused in a palace coup.
Babangida may not be the serving President,
Dr. Goodluck Ebele Jonathan is. But the difference is not easily discernable
from Buhari's perspective. For, while the former edged him out of power as Head
of State, the latter refused to fail in the 2011 general elections, for him to
become President. Both are denials.
It is even more so with Jonathan's victory
because, Buhari had said, in same manner as he did earlier polls, that his shot
at the presidency in 2011 would be his last involvement in partisan politics,
convinced that he would win.
Three major variables informed his
optimism. First, the ruling Peoples Democratic Party (PDP) was, at the time,
embroiled in a destructive debate over zoning the Presidential slot and was
sure that if it went the way of the South, the majority North would unite
behind a popular Northern candidate, which he presumed to be himself. Secondly,
with the failure of the former Vice President Atiku Abubakar to win the PDP
primaries, the loser and other powerful people like IBB, Gasau and Ciroma would
have no better choice than to leave the PDP and unite against a Jonathan
presidency, and with the advantage of more State governors from the Northern
part of the country, his elections would have been sealed. And thirdly, that
being a retired general, all serving soldiers and para-military forces would
unite behind him and prevent his disgrace in the hands of a bloody civilian
from Etueke, in Ogbia Local Government Area of Bayelsa, South-South Nigeria,
with only eight local government areas.
Against such a 'paper weight' battle, and
who did not appear to enjoy the blessing and support of major heavyweights like
former Rivers Governor Peter Odili, debatably, the most powerful politician in
the South-South at the time, and with a thoroughly divided South-East, Buhari
concluded that his victory was a done deal. So confident, he did not consider
as necessary any campaign visit to parts of the South and spent all his time
preaching Northern unity, without considering the fact that even Northerners
would consider other variables beyond, his largely advertised incorruptible,
rigid and uncompromising mien.
Nigerians, to his chargrin, needed a
national, and not regional and highly divisive politician. They instead
preferred one with a humble beginning, one who had felt pain and naturally
would show greater empathy and not look the other way while millions remain
almajiris (beggers) for life, in a  clime
where top politicians and retired generals swam in annoying opulence and
affluence. That was in part, what the outcome of the 2011 general elections
revealed.
But so high and mighty and obviously out of
touch with reality apparently locked-up in his chosen fool's paradise, Buhari
never saw the likelihood of a defeat in the hands of not one from any of the
major tribes. Hausa-Fulani, Yoruba or Igbo but Ijaw, and from little Bayelsa, a
'baby-state' created out of another minority one; Rivers, also carved out of
the former Eastern Region. Disbelief, anger and frustration at once
over-powered his faculties of political reason and so, rather than resort to
the sanctuary of harmless Catharsis he called out to war, the jobless Northern
youth. The result was the post-election violence in parts of Northern Nigeria
in which countless lives, especially those of innocent Youth Corp members were
lost and property worth billions of naira destroyed.
Since then,
Nigeria has known no peace, with one terror attack to another rocking
various public institutions and killing hundreds. Most of these terror attacks
have been traced to a fundamentalist Islamist sect now generally known as Boko
Haram.
From the condemnable bloodletting in Jos,
Plateau State, Bauchi, Borno,  Niger,
Kano, Kaduna and Abuja among others, the attacks were recently shifted to media
houses, with ThisDay, The Sun and Moment as initial casualties. These have drawn
condemnations from various quarters including respected Islamic clerics and
traditional rulers. Other well-meaning patriots, statesmen and indeed political
leaders have continued to criticise the Boko Haram and joined the government in
search of solutions to the unrest that daily threatens the very fabric of not
just the nation's unity and well-being, but indeed her civilisation.
It was at such a time that Buhari
threatened further bloodbath in 2015, should what happened in 2011 repeat
itself, meaning, may be, that should he contest again and face the same defeat,
the fourth in a row, the shame and perceived betrayal of his kith and kin, "by
the Grace of God, the dog and the baboon would all be soaked in blood."
For this frustration–induced threat, many,
including the Presidency and the ruling PDP appear worked-up and virtually
running into each other in attempts to reply a major-general in desperate
search for democratic power, which he not only denied many, but also caused to
be incarcerated, duly elected representatives of the people in his stolen years
as Head of State.
Yes, Nigerian elections might not have been
100 per cent free and fair but that in 2011, in which Buhari's Congress for
Progressive Change (CPC) failed woefully, was adjudged reasonably peaceful,
fair and of international standard. So, Buhari's threat should have been
treated for what it is – the ranting of an unhappy loser still wondering why
his orders are no longer obeyed.
Buhari deserves our pity and forgiveness
because he is an angry, disappointed and desperate man in search of power. To
him, if persuasion, which he knows little about fails, violence should wipe
into line the disobedient, not considering the fact that no single individual
has the monopoly of such violent disposition. Only, others believe that peace
is more powerful than war, love, more better than hate and meaningful dialogue
more important than violence.
My Agony is that long after the post
election violence which Buhari instigated, and in which innocent corpers perished,
the Federal Government is yet to realise that the greatest incentive to crime
is the hope of escaping punishment. And since nothing happened in 2011, no
amount of vituperations on his part, would attract any reprimand. If Buhari had
been thought this much earlier, he would not have made another threat of blood
bath.
Soye Wilson Jamabo
Again, RSG Begins Unveiling, Flag-Off Of Nine Key Projects, 'Morrow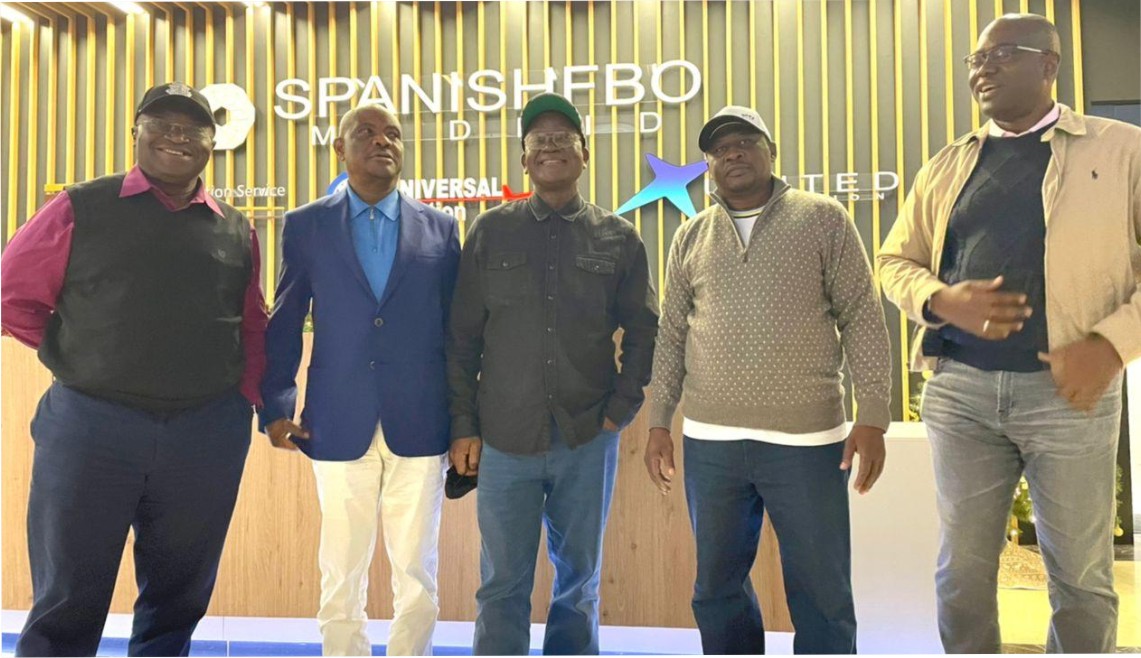 The Rivers State Government has rolled out the drums to herald another phase of official commissioning of key projects embarked upon by the Governor Nyesom Wike-led administration in the state.
A statement by the state government said that the process is in continuation of the commissioning and flag-off of projects by Governor Nyesom Wike.
It indicated that Rumuola flyover would be commissioned tomorrow, while the GRA flyover would be commissioned on Saturday.
The also stated that the government would commission the Ezimgbu Road on Monday, December 13, 2021; with another commissioning of Tombia Road Extension scheduled for Tuesday, December 14, 2021.
The statement said that the governor would commission the Safe Home, Borikiri, Port Harcourt on Wednesday, December 15; while on Thursday, December 16, 2021, the governor would commission the Odokwu internal roads.
Also, the governor would continue the flag-off of key infrastructure projects with Chokocho-Igbodo Road slated for Monday, December 20, 2021; Oyigbo-Okoloma Road on Wednesday, December 22, 2021; and Magistrates' Court Complex, Port Harcourt on Thursday, December 23, 2021.
Wike Justifies N7bn Libel Suit Against THISDAY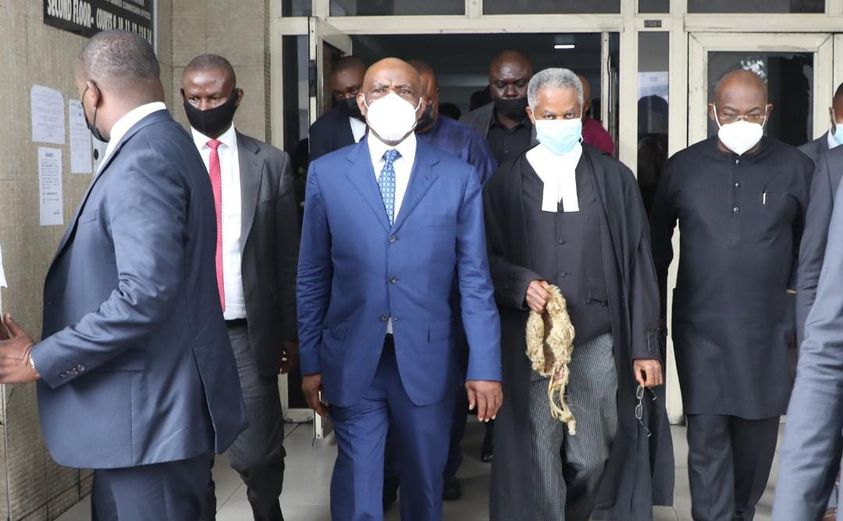 Rivers State Governor, Chief Nyesom Wike, yesterday, appeared before the state High Court in Port Harcourt, to testify as a witness in an N7billion libel suit against THISDAY Newspaper.
Wike said he was in court to seek justice and clear his name as a person from the malicious publication by THISDAY Newspaper, which portrayed him as deceitful, untrustworthy person, who exerts subterranean influences on judicial matters and over court sittings in Port Harcourt.
It would be recalled that Wike had in August, 2020, slammed a N7billion suit being damages for libel written and published in THISDAY's Tuesday, June 23, 2020 edition captioned, "With Wike, Obaseki Meets His PDP's Waterloo; Almost."
The defendants in the suit are THISDAY Newspapers Limited, Leaders and Company Limited, Davidson Iriekpan, Chuks Okocha and Adibe Emenyonu.
Wike, while testifying as witness in suit No. PHC/1505/CS/2020 before the court presided over by Justice A. Enebeli, asserted that the defendants maliciously and falsely portrayed him as an unreliable friend/person.
"When you say somebody cannot be trusted; that cannot be a fair comment. When you say somebody is influencing the Judiciary, that cannot be a fair comment", the governor said.
In his written statement on oath, Wike had stated that the defendants had accused him of influencing the decision of the court sitting in Port Harcourt that granted an injunction restraining Godwin Obaseki from participating in the primaries of Peoples Democratic Party (PDP) in Edo State in 2020.
He stated that the defendants maliciously accused him of undemocratically exerting influence on the primaries process of PDP in Edo State in aid of his ally, Omoregie Ogbeide-Ihama, who was the beneficiary of the court order restraining Obaseki from participating in the PDP primaries.
The governor, who told the court that he was not even aware of the aforementioned suit by Ogbeide-Ihama against Obaseki, said the publication was reckless, false and without regards for the truth.
According to him, contrary to well-known journalistic tradition and practices, the defendants did not investigate properly to ensure the information they relied on was accurate.
"They did not seek to verify the facts from me or in any manner oblige me with the opportunity to state my own side of the story before proceeding to make the false publication" the governor argued.
Wike stated that the defendants further denigrated him before the entire world as a fake democrat, who engages in meddling in the internal affairs of All Progressives Congress (APC) in order to get at his political foe, Chibuike Amaechi.
The governor explained that he was not a member of the APC and has had no hand in the internal crisis which has bedevilled the party both in Rivers State and all over Nigeria.
"By the letter of Messrs E.C. Ukala and Co., Solicitors, under the hand of Emmanuel C. Ukala, SAN, dated 23rd June, 2020, the defendants were given opportunity to retract, and recant the publication as well as to offer apology for the false publication but the defendants spurned the opportunity and ignored the letter completely."
The governor, while responding to claim by lawyer to the defendants, Turudu Ede, SAN, that the essence of the lawsuit was to intimidate and harass his clients, said the whole essence of the suit was to get justice and clear his name as a man of substantial character, honour and repute.
"The essence of the suit is to get justice since they (defendants) refused to retract the publication or apologise. So, I sued them to clear my name."
Speaking to journalists outside the court, one of the lawyers to Wike, Mr. Mark Agwu said his client was in court to seek legal redress.
"To challenge him as a person, it means you have made him untrustworthy, a deceit, a cheat, an influencer of the court, because the publication they made was that he had a role to play in influencing the outcome of that Federal High Court case. Nobody will take that lightly, and especially for a man who believes in the rule of law", Agwu added.
The court adjourned the matter for further hearing to 12th, 13th and 14th of January, 2022.
$130m Fraud: Rivers Sues Saipem SPA, Saipem Contracting Firm, Others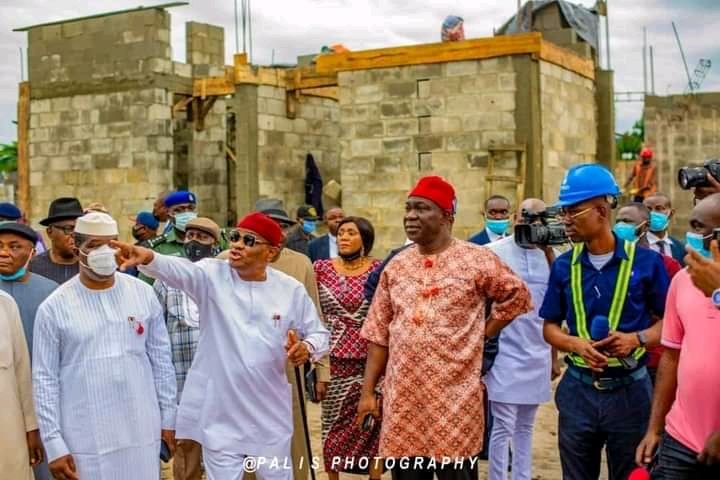 The Rivers State Government has charged two construction firms, Saipem SPA and Saipem Contracting Nigeria Ltd, to court over an alleged conspiracy to cheat and with intent to defraud the state of the sum of $130million, being advanced payment for the construction of the OCGT power plant in Port Harcourt.
In a 16-count criminal charge filed by the Director of Public Prosecution, C.F. Amadi for the Rivers State Attorney General, the state alleged that after collecting the said sum as advanced payment between 2011 and 2018, the defendants have not kept their obligation under the contract.
Others charged alongside the companies were Walter Peviana; Kelechi Sinteh Chinakwe; Giandomenico Zingali; Vitto Testaguzza and Davide Anelli, who are directors and officers of the companies.
The defendants are charged with various offences ranging from conspiracy, cheating and obtaining credit by false pretence, contrary to Section 518 (6) and (7) and punishable under Section 518 of the Criminal Code, Cap 37 Vol. 2 Laws of Rivers State of Nigeria, 1999, section 419A and punishable under Section 419 (A) (1) (b) of the Criminal Code, Cap 37 Vol. 2 Laws of Rivers State, amongst others.
Already, the Rivers State Government has issued a fiat to the law firm of Godwin Obla (SAN) to prosecute the matter before the state High court.
The defendants are equally charged for the offence of false Statements by Officials of Companies contrary to and punishable under Section 436 (b).
The prosecution specifically accused the defendants of obtaining credit of $130million by false pretences or other fraud contrary to Section 419A and punishable under Section 419 (A) (1) (b); obtaining credit of $20,467,942.00 by false pretences or other fraud contrary to Section 419A and punishable under Section 419 (A) (1) (b), obtaining credit of N7,000,000,000.00 only by false pretences or other fraud contrary to Section 419A and punishable under Section 419 (A) (1) (b).
They are charged for obtaining credit of N318,640,173.54, by false pretences or other fraud contrary to Section 419A and punishable under Section 419 (A) (1) (b); attempt to cheat $97million contrary to Section 508 and punishable under Section 509; attempt to cheat $15million contrary to Section 508 and punishable under Section 509; conspiracy to receive a credit of $97million by false pretences contrary to Section 518 (6) and punishable under Section 518; cheating $11million contrary to Section 421 and punishable under Section 421; cheating contrary to Section 421 and punishable under Section 421; cheating N110, 097, 416.51 contrary to Section 421 and punishable under Section 421; cheating by collecting sums attributable to shared facilities already paid for in AFAM Phase I in AFAM Phase II contrary to Section 421 and punishable under Section 421.
Obtaining N20, 467, 942 contrary to Section 421 and punishable under Section 421; obtaining credit of $60,168,936.00 by false pretences or other fraud, contrary to Section 419A and punishable under Section 419 (A) (1) (b); obtaining credit of $1,512,034.00 by false pretences or other fraud contrary to Section 419A and punishable under Section 419 (A) (1) (b) all of the Criminal Code Law of Rivers State, Cap 37 Vol. 2 Laws of Rivers State of Nigeria 1999.
According to the Proof of Evidence attached to the charge and the statement made by the Head, Power Generation/Mechanical of the Rivers State Ministry of Power, one Mr Temple Azunda M., the facts constituting the case in hand are as follows:
Saipem SPA and Saipem Contracting Nigeria Limited and other officers of the duo, herein the Defendants, are Italian companies which services have been retained by the Rivers State Government, herein RSG, in several projects, prominent amongst which is the AFAM Phase II Power Plant Project.
By an initial tripartite agreement made on the January 20, 2010, the RSG under the auspices of the Rivers State Ministry of Power entered a contract with Saipem Contracting Nigeria Limited, Saipem SPA for the construction of the OGCT power plant in Port Harcourt at a total cost of $119million consequent upon which the Rivers State Government made advance payments, in instalments, to Saipem Contracting Nigeria Ltd and Saipem SPA amounting in total to a sum of $130million in all which the Defendants have acknowledged receipt of.
The Defendants were to be given an initial mobilization of 20per cent of the total contract sum which the RSG paid.
It was part of the initial agreement – and indeed a condition sine qua non – that, to access the 2nd tranche of payment of 25per cent from the Rivers State Government, the Defendants would mandatorily have installed the Gas Turbine into the foundations as referenced in ATTACHMENT 1 to VO 007 which states that:
CONTRACTOR shall be entitled to a payment corresponding to 20per cent of the VO No. 007 LS PRICE upon mobilisation to site and commencement of bush clearing activities at SITE.
Upon commencement of bush clearing activities at the site, the contractor shall issue the invoice relevant to the above payment and the owner shall pay such invoice within 14 days from its issuance.
The parties agree that no deduction for recovery of advance payment shall apply on the payment due to the contractor for invoices issued by the contractor in accordance with this paragraph.