Beyond Familiar Catharsis …In Defence of General Muhammadu Buhari
From all indications, Major-General
Muhammadu Buhari (rtd) does not strike me as a happy and fulfilled man. In
December 1983, along with other adventurous soldiers, with General Ibrahim
Badamosi Babangida (IBB) as rallying point, the soldier toppled elected
civilian President Shehu Shagari, who had just won re-election after a
four-year tenure.
Buhari then became the Head-of-State and
Commander-In-Chief of the Armed Forces of the Federal Republic of Nigeria. But
he had barely stayed in office for about two years, when, an equally very
ambitious Babangida cut short his most priced treasure-power. Sadly, Buhari
left office without becoming a full-fledged five-star General in the army.
In contrast, the man who toppled him, in
what many perceived as a palace coup, not only attained the rank of a five-star
general, he also ruled for eight years, before stepping aside, on account of
political pressure following the annulment of the June 12 elections presumed to
have been won by late Chief M. K. O. Abiola in 1993.
Since then, Major-General Buhari (rtd) had
been in search of the only one-thing Babangida denied him, President of the
Federal Republic of Nigeria, a gesture his tormentor enjoyed even in military
uniform. But each time he tried, not only did Babangida and others spoil the
atmosphere with their presence; he ended up a loser for reasons, he hardly can
farthom.
Out of the Army, Buhari believed that he
left with his integrity intact. Perceived to be rigid and uncompromising, the
soldier considers himself as very incorruptible. In truth, many Nigerians
agreed with him during and  after his
years as chairman of the Petroleum Special Trust Fund under General Sani
Abacha's dictatorship.
For that singular attribute and driven by a
burning ambition to reclaim what former military President Babangida denied
him, Buhari has contested virtually every Presidential election, except that in
1999.
In 2003, 2007 and 2011 he contested and
thrice he lost. If, as they often say, one once beaten, should be twice shy,
what do we expect of one thrice beaten? Six times shy or twice drawn to violent
appeal? Or simply play dumb, after losing a fortune in search of political
power? He who feels it knows it and Buhari's is indeed a painful one which
resort to Familiar Catharsis alone cannot address. It should be more.
As a growing child, my primary five school
teacher once told us of effigy pounding, a culture he said, industry workers
adopted in Japan in years past. At break-time, he said, the usually
overstretched workers were allowed a brief moment to create and assault the
effigy of their fore-man or supervisor whom they considered to be a
slave-driver. After minutes of pounding the effigy of their industrial
tormentor, they had some measure of fulfillment that they had avenged their
stress and gruesome labour, caused by their slave driver.
None of that exists in political circles or
even in industry today. Instead, such anger is expressed by way of catharsis,
most often geared towards reconciliation and settlement. However, Buhari is a
soldier, who believes that he gave most of his productive years to the Nigerian
Army, but feels under- rewarded because he was made to quit the institution not
as a five-star general but just a Major-General. And as Head of State and
Commander-in-Chief of the Armed Forces of the Federal Republic of Nigeria, he
was also denied a much longer term, an accomplishment which Babangida and his
co-travellers caused in a palace coup.
Babangida may not be the serving President,
Dr. Goodluck Ebele Jonathan is. But the difference is not easily discernable
from Buhari's perspective. For, while the former edged him out of power as Head
of State, the latter refused to fail in the 2011 general elections, for him to
become President. Both are denials.
It is even more so with Jonathan's victory
because, Buhari had said, in same manner as he did earlier polls, that his shot
at the presidency in 2011 would be his last involvement in partisan politics,
convinced that he would win.
Three major variables informed his
optimism. First, the ruling Peoples Democratic Party (PDP) was, at the time,
embroiled in a destructive debate over zoning the Presidential slot and was
sure that if it went the way of the South, the majority North would unite
behind a popular Northern candidate, which he presumed to be himself. Secondly,
with the failure of the former Vice President Atiku Abubakar to win the PDP
primaries, the loser and other powerful people like IBB, Gasau and Ciroma would
have no better choice than to leave the PDP and unite against a Jonathan
presidency, and with the advantage of more State governors from the Northern
part of the country, his elections would have been sealed. And thirdly, that
being a retired general, all serving soldiers and para-military forces would
unite behind him and prevent his disgrace in the hands of a bloody civilian
from Etueke, in Ogbia Local Government Area of Bayelsa, South-South Nigeria,
with only eight local government areas.
Against such a 'paper weight' battle, and
who did not appear to enjoy the blessing and support of major heavyweights like
former Rivers Governor Peter Odili, debatably, the most powerful politician in
the South-South at the time, and with a thoroughly divided South-East, Buhari
concluded that his victory was a done deal. So confident, he did not consider
as necessary any campaign visit to parts of the South and spent all his time
preaching Northern unity, without considering the fact that even Northerners
would consider other variables beyond, his largely advertised incorruptible,
rigid and uncompromising mien.
Nigerians, to his chargrin, needed a
national, and not regional and highly divisive politician. They instead
preferred one with a humble beginning, one who had felt pain and naturally
would show greater empathy and not look the other way while millions remain
almajiris (beggers) for life, in a  clime
where top politicians and retired generals swam in annoying opulence and
affluence. That was in part, what the outcome of the 2011 general elections
revealed.
But so high and mighty and obviously out of
touch with reality apparently locked-up in his chosen fool's paradise, Buhari
never saw the likelihood of a defeat in the hands of not one from any of the
major tribes. Hausa-Fulani, Yoruba or Igbo but Ijaw, and from little Bayelsa, a
'baby-state' created out of another minority one; Rivers, also carved out of
the former Eastern Region. Disbelief, anger and frustration at once
over-powered his faculties of political reason and so, rather than resort to
the sanctuary of harmless Catharsis he called out to war, the jobless Northern
youth. The result was the post-election violence in parts of Northern Nigeria
in which countless lives, especially those of innocent Youth Corp members were
lost and property worth billions of naira destroyed.
Since then,
Nigeria has known no peace, with one terror attack to another rocking
various public institutions and killing hundreds. Most of these terror attacks
have been traced to a fundamentalist Islamist sect now generally known as Boko
Haram.
From the condemnable bloodletting in Jos,
Plateau State, Bauchi, Borno,  Niger,
Kano, Kaduna and Abuja among others, the attacks were recently shifted to media
houses, with ThisDay, The Sun and Moment as initial casualties. These have drawn
condemnations from various quarters including respected Islamic clerics and
traditional rulers. Other well-meaning patriots, statesmen and indeed political
leaders have continued to criticise the Boko Haram and joined the government in
search of solutions to the unrest that daily threatens the very fabric of not
just the nation's unity and well-being, but indeed her civilisation.
It was at such a time that Buhari
threatened further bloodbath in 2015, should what happened in 2011 repeat
itself, meaning, may be, that should he contest again and face the same defeat,
the fourth in a row, the shame and perceived betrayal of his kith and kin, "by
the Grace of God, the dog and the baboon would all be soaked in blood."
For this frustration–induced threat, many,
including the Presidency and the ruling PDP appear worked-up and virtually
running into each other in attempts to reply a major-general in desperate
search for democratic power, which he not only denied many, but also caused to
be incarcerated, duly elected representatives of the people in his stolen years
as Head of State.
Yes, Nigerian elections might not have been
100 per cent free and fair but that in 2011, in which Buhari's Congress for
Progressive Change (CPC) failed woefully, was adjudged reasonably peaceful,
fair and of international standard. So, Buhari's threat should have been
treated for what it is – the ranting of an unhappy loser still wondering why
his orders are no longer obeyed.
Buhari deserves our pity and forgiveness
because he is an angry, disappointed and desperate man in search of power. To
him, if persuasion, which he knows little about fails, violence should wipe
into line the disobedient, not considering the fact that no single individual
has the monopoly of such violent disposition. Only, others believe that peace
is more powerful than war, love, more better than hate and meaningful dialogue
more important than violence.
My Agony is that long after the post
election violence which Buhari instigated, and in which innocent corpers perished,
the Federal Government is yet to realise that the greatest incentive to crime
is the hope of escaping punishment. And since nothing happened in 2011, no
amount of vituperations on his part, would attract any reprimand. If Buhari had
been thought this much earlier, he would not have made another threat of blood
bath.
Soye Wilson Jamabo
90% Of Money Laundered Via Real Estate, EFCC Reveals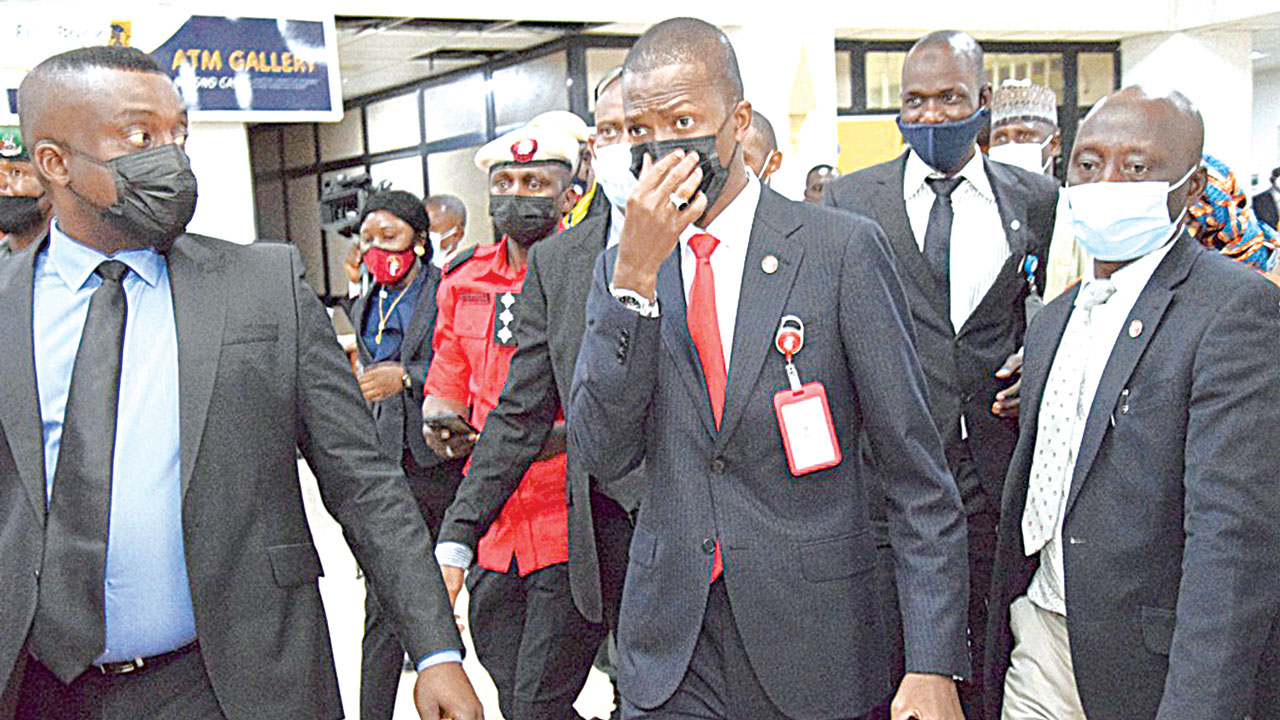 The Economic and Financial Crimes Commission (EFCC) says about 90 per cent of money laundering is done through the real estate sector.
The commission's Chairman, Abdulrasheed Bawa, stated this while featuring on Channels TV's Sunrise Daily, yesterday,
According to him, although the sector is monitored via the special control unit, more needed to be done.
According to Bawa, "One of the problems we have now is the real estate. 90 to 100 per cent of the resources are being laundered through the real estate."
He said there are so many issues involved, but that they were working with the National Assembly to stop what he called "the gate keepers" as there would be reduction in looting if there is no one to launder the money.
Bawa, the EFCC boss, gave an example of a minister who expressed interest in a $37.5million property a bank manager put up for sale.
He said, "The bank sent a vehicle to her house and in the first instance $20million was evacuated from her house.
"They paid a developer and a lawyer set up a special purpose vehicle, where the title documents were transferred into.
"And he (the lawyer) is posing as the owner of the property. You see the problem. This is just one of many; it is happening daily."
The EFCC chairman also revealed that he receives death threats often.
Asked to respond to President Muhammadu Buhari's frequent "Corruption is fighting back" expression, Bawa said he was in New York, USA, last week, when someone called to threaten him.
"Last week, I was in New York when a senior citizen received a phone call from somebody that is not even under investigation.
"The young man said, 'I am going to kill him (Bawa), I am going to kill him'.
"I get death threats. So, it is real. Corruption can fight back," he said.
On corruption in the civil service, he said there were a lot of gaps, especially in contracts processing, naming "emergency contracts" as one.
Bawa said, "A particular agency is notorious for that. They have turned all their contracts to emergency contracts."
However, he said, EFCC has strategies in place to check corruptions, one of which is "corruption risk assessments of MDAs".
According to him, "I have written to the minister and would soon commence the process of corruption risk assessments of all the parastatals and agencies under the Ministry of Petroleum Resources to look at their vulnerability to fraud and advise them accordingly."
Asked if the scope of corruption in the country overwhelms him, Bawa, the EFCC boss said, "Yes, and no."
We've Spent N9bn To Upgrade RSUTH, Wike Confirms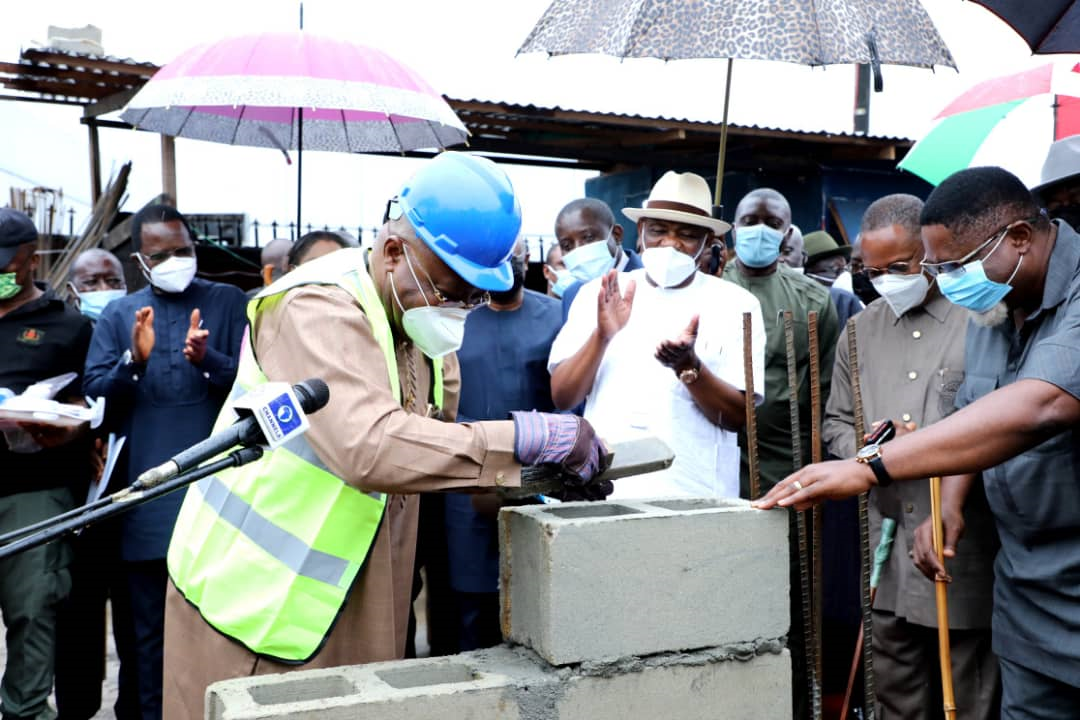 The Rivers State Governor, Chief Nyesom Wike, says his administration has spent N9billion in upgrading structures and installation of new equipment at the Rivers State University Teaching Hospital (RSUTH).
He said the fact that 40 per cent of the 2021 budget of the state is dedicated to provision of quality healthcare delivery was a further demonstration of the priority placed on the sector.
Wike made the explanation at the foundation laying ceremony for the construction of a Renal Centre at RSUTH, last Friday.
The governor said he made promise to Rivers people that the best would be provided to them in all sectors of the society within his capability because of the mandate they gave to him.
"As we came on here, I just looked around and I see the changes in this teaching hospital. I can say that we have put not less than N9billion in this teaching hospital.
"If you look at the budget, the health sector alone, what it's taking from the Rivers State Government is not less than 40 percent of the 2021 budget."
Speaking further, Wike said the state government cannot afford to implement free medical service programme in the present economic circumstance.
While dismissing the request for a subvention for RSUTH, Wike, however, commended the chief medical director and his team for their commitment to turnaround the fortunes of RSUTH.
"I have never seen anywhere that health services can be totally free. They're telling me that people who come here can't pay. I have never declared that this state is going to take over the health fees of anybody."
Also speaking, the former Minister of Transport, Dr. Abiye Sekibo, who performed the flag-off, noted that Wike's achievements in the health sector in particular, surpass what former governors of the state had done.
Sekibo said that the governor has given equal attention to every section of the health sector by providing complete health infrastructure that was positioning the state as a medical tourism destination in Nigeria.
Earlier, the Rivers State Commissioner for Health, Prof Princewill Chike, lauded Governor Nyesom Wike for his interest in the health of Rivers people.
He noted that the renal centre, when completed, would become another landmark development project in the health sector that would handle and manage all kidney-related ailments.
In his remarks, the Chief Medical Director of the Rivers State University Teaching Hospital, Dr. Friday Aaron, commended Wike for approving the renal centre.
Aaron explained that chronic kidney disease was a major burden globally with estimated 14 million cases in Nigeria.
According to him, over 240,000 of these cases require renal replacement therapy in the form of dialysis and renal transplant.
The CMD said the building that would house the centre was expected to be completed in six months and consists of two floors.
The ground floor, according to him, would house the haemodialysis unit with eight haemodialysis machines.
He further explained that the first floor of the centre would house the surgical component where most of the sophisticated equipment for kidney transplant would be installed.
Aaron said Wike has released the funds required to build, equip the centre as well as for the training of personnel locally and internationally.
Power Generation Falls 23% To 3,172MW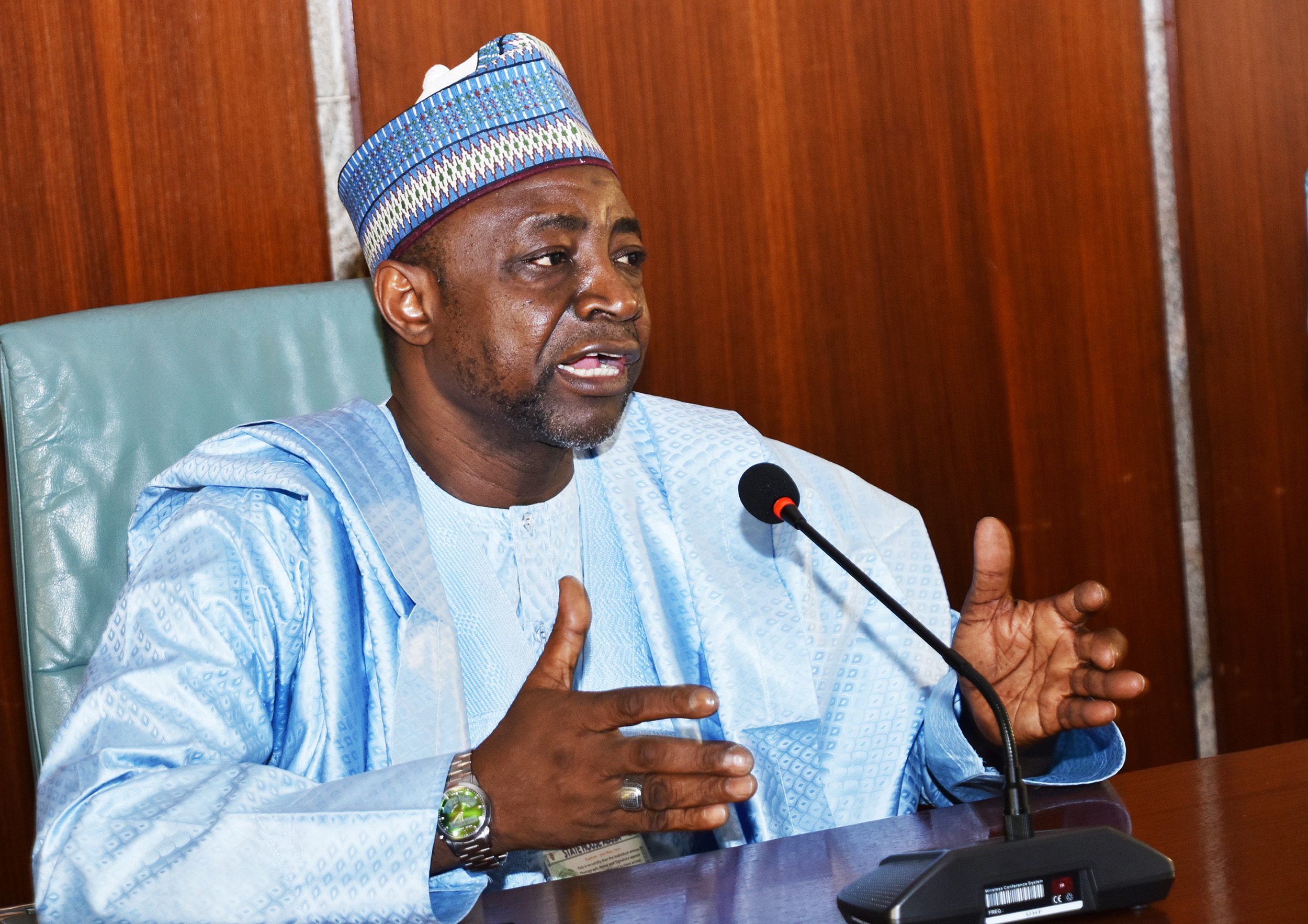 Power supply in Nigeria has failed to improve on last week's performance, as it fell by 22.9 per cent from peak generation of 4,115Megawatts on Saturday to 3,172.20MW as at 5pm, yesterday, latest data from the System Operator has shown.
According to the data, most power plants were operating far below capacity due to gas shortage with Olorunsogo Power Plant 335MW capacity; and Sapele Power Plant, 450MW capacity; completely out.
Egbin was generating at 746MW; Omoku 37.20; Omotosho (NIPP) at 105MW; while Afam was generating at 80MW.
The data showed that on the average power generation in the past seven days were 4,120.9MW on Sunday, June 6; 4,249.4 on Monday, June 7; 4,000.9MW on Tuesday, June 8; 3,720.7 on Wednesday, June 9; 3,517 on Thursday, June 10; 3,765MW on Friday, June 11; and 4,115MW on Saturday, June 12.
The International Oil Companies (IOCs), had last warned that despite Nigeria's huge gas reserves a lot needs to be done to attract investment to the sector to develop gas reserves to boost power generation in the country.
Speaking at the just concluded Nigeria International Petroleum Summit, the Chair, Shell Companies in Nigeria/MD SPDC, Osagie Okunbor, said with 203trillion Cubic Feet of gas reserves, what was needed in the country is to deliver projects that would produce the gas.
"The challenge is not just growing the reserves but in producing these reserves for the benefits of our country. Essentially growing the reserves and delivering on the production is a function of two or three elements.
"I like to see infrastructure that is required for the development of these resources at two levels. Soft infrastructure is often the one that is more important than and that is the one that is actually drives most of what you see at site."
"Soft infrastructure refers to the enabling environment and nothing pleases me as much seeing both the Senate President and the speaker of the house give very firm commitments about trying to pass the PIB this month.
"That is probably the big one of the enabling environment to provide the kind of stability we also need all sorts of other issues we need to that we have discussed severally in terms of sanctity of contract, stable policies and collaboration and I think we are well on our way there", he added.