Machiavellian Politicians In A'Ibom State
I will start by reacting to the recent impeachment turned to resignation of the Speaker and the Deputy Speaker (who was lucky to be spared) of the Akwa Ibom State House of Assembly, Ignatius Edet and Okon Uwah respectively. Their sins, according to the courageous 22 lawmakers, include corruption, fraud, gross misconduct and abuse of office. I would like to know if the actions of the lawmakers would stop at accepting the situation which was created by the intervention of the executive governor or that they would live up to their billing by going ahead to probe and sanction the fraudulent, corrupt actions that they enumerated committed by the former Speaker, Ignatius Edet. If they failed to probe them, then they also stand condemned for condoning things inimical to the masses they represent; it will also show that they (individually) might even be worse than Edet, if given the chance for a shot at the position of Speaker.
In my article in the Daily Sun of Wednesday July 2, 2008, page 9, titled, "Stop Persecuting the 19bokwes", I stated vividly my fear that the House would find it difficult restricting focus to essential matters of the State, when they inaugurated a mundane Ad-Hoc Committee to verify the issue of a printing machine supplied, installed and in use by state newspaper (Pioneer) for nearly eight years before the existence of the current House of Assembly. Of course, the final outcome of the issue which the state government media and apparatuses were deployed as if it was the only project the government had then on hand, is no more news. The state government was disgraced in the final analysis because it based its action on unfounded and unwarranted vindictive ground. On the streets and market places in Akwa Ibom then were raining curses on the executive and legislative arm of the government for daring to tarnish the integrity and image of our beloved daughter, Christy Essien Igbokwe, MFR, through whom God blessed our Akwa Ibom State with the present tag of 'oil-producing-state'. It is the tag that has brought about the stupendous wealth now accruing to us and which many people believe is being mismanaged. My assumption on this matter has been proved right with the present happenings in the House of Assembly but I still fear.
My fear was further heightened, and it confused me and other Akwa-Ibomites, when I read two years ago in The Punch newspaper of Thursday August 7, 2008, page 32, that this same House denied an impeachment notice believed to have been earlier served to this same Speaker on the ground of misappropriation of N570 Million (meant for the House) and other ridiculous and ignoble things they listed, but, unfortunately he was still retained. It was reported that the Governor came to his aid by doling out the same amount to the House in order to save then Speaker.
Sadly enough, we are in a nation where the separation of powers between the three arms of government is quietly going extinct. The executive arm of government is in full control of the legislature and judiciary. Reading This Day of Tuesday, May 25, 2010, page 8 and Daily Champion of the same day, page 6, it was reponed that the Akwa-Ibom State's Governor, Godswill Akpabio, enticed the members of the State's House of Assembly with financial offer and car gift to reinstate the impeached Speaker. It was also reported that he released their project funds which had piled up since 2008 as a result of bad leadership, all in his quest to return a man who has, since he mounted that sacred position dragged the name of the House and the entire state in the mud. Yes, it could be that they were offered cash and car gift that made them deny the impeachment notice that was earlier served the Speaker, in 2008, as I mentioned in third paragraph. There is more to this than meets an ordinary eye, for a governor to go this far to return a man who had been condemned by all and sundry.
My dear Akwa Ibom people, it is high time we opened our eyes to lies and deceitful nature of government in our state. For how much longer are we going to be brainwashed with empty promises, and non-existing projects by this present administration in Akwa Ibom state. The government had even in a sponsored article first published in the Compass newspaper of Thursday 22″d April, 2010, page 47, written by one Muhammed said to the National Coordinator of Freedom and Democracy in Nigeria claimed to have constructed the Shelter Afrique Estate at Mbiabong (by Attah's administration), the Ebiye Havens along Udo Udoma Avenue Uyo (by Group Captain Ebiye's administration), the Akwa Ibom Legislative quarters, the Federal Low Cost Housing (by federal government), the 50 3-bedroom Bungalow in each of the 31 local government areas (by Attah's administration), etc. I would not have bothered if the article was published in only one newspaper but it found space at later dates in other newspapers ­Leadership, Nigerian Tribune and The Nation. Many thanks to Akwa-Ibom Citizens Rights Group, for the sponsorship of an advert carried in all the national dailies published between the periods 3rd to 12tl1 May 2010, on Ibom Tropicana project. When Governor Akpabio's gimmick advert was first carried in Saturday Vanguard of September, 19,2009, I had the premonition that it would join the long list of Akpabio's media acclaimed but non­existing projects. Honestly, I have no sentiment attached to this article, I do not know Akpabio in person neither do I have anything personally against him, but we must not allow evil to prevail over good. All the political shenanigans among our politicians in Akwa Ibom must stop at once.
As the new Speaker and the reinstated deputy have mounted the troubled seat, I would give my humble advise that they should showcase an outstanding character with moral and religious scruples, so that they would not be tossed about by the cabal that has held the state to ransom from the beginning of this present administration, to unleash inexplicable trauma to innocent dignitaries of the State. They should understand the sacredness of the seat they occupy and should carry out their duties without any fear or favour. In that way, the peace and tranquility Akwa­Ibom state is noted for would gradually be restored, and posterity would forever be grateful to us all.
Obong Sunday Udoh, wrote from Lagos
Obong Sunday Udoh

The Tomfoolery of RIVLEAF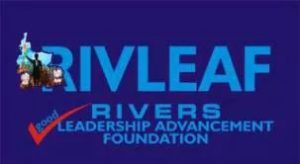 There indeed seems to be no end, as far as nay sayers are concerned, in the quest to frustrate the efforts being made by the Rivers State Government to ensure that the spread of the coronavirus in Rivers State is reasonably checked.
On a daily basis, this becomes more apparent to the chagrin of genuinely concerned people of the State.
Although it is not a surprise that RIVLEAF, supposedly a pressure group has always announced itself as a purveyor of ill-contrived negative information, its latest attempt to dismiss a genuine alarm raised by the Rivers State Government regarding a foreseen build-up to a declaration of State of emergency in the State, has further exposed the membership of the organisation as persons with cowardly and sychophantic intentions.
At a time like this, when the whole world is still baffled over the COVID-19 pandemic, which has not only exposed even the hitherto world super powers in all spheres of their existence, but has so made it clear that everyone must be involved in order to check the pandemic, all RIVLEAF has to offer is an attempt to discredit the world acclaimed efforts of the Rivers State
Government under the leadership of Governor Nyesom Wike to ensure that the coronavirus does not get to the stage of Community transmission in the State.
It is indeed an irony of faith, that people who say they're a pressure group do not actually know what it means to be a pressure group. They do not know, for instance, that one key role of a pressure group in the development of a society is to provide specialised and expert information to the government and explain government policies to the understanding and benefit of the general public. Thus they are an important link between the government and the people.
This explains their choice of caption, "Governor Wike Needs Help", and the fact that rather than address in cogent terms the issue at stake, all they could do is to seek to raise irrelevant issues to cause rife between the President and the Governor, and with his Deputy.
What is really "funny and disturbing" about a clear statement that there is "a plan to declare a state of emergency in Rivers State? And, rather than categorically state what makes it funny and disturbing, all Onyeche Nnatah Peters could say is that Governor Wike "boasted that he was beyond the reproach of the Federal Government and, could do and undo as he so wishes".
This statement in itself is a confirmation of the Governor's proclamation of a plot to declare a state of emergency in the State, for reasons that have to do with Wike being seen as somebody who must be dealt with. The question is, for what reason?.
The most clear answer to this question is that from the point he started preparing to be the Governor of Rivers State, through his first tenure, and about a year into his second tenure, Governor Nyesom Ezenwo Wike had had to accept the peculiarities of Rivers State in the present State of affairs in the country, and had adjusted to the point of being able to provide good governance to Rivers people as minimally as possible in the face of unrelenting and determined efforts to frustrate him.
This is why every step of governance he has taken has turned out to be timely, and lauded in the given circumstance it is taken by all well-meaning public globally, especially as it relates to the COVID-19 pandemic, which the world knows is a new virus, hence decisions to combat it are mostly taken based on the exigencies of the moment. This is, of course, knowing the peculiarity of the virus as it relates to Nigeria, and Rivers State in healthcare delivery.
To say the least, Governor Wike has been setting the pace in steps taken to contain the coronavirus across Nigeria: amongst others, he was the first to set up an Interministarial COVID-19 Committee, the first to set up a palliatives committee, first to declare border lockdown, etc.
Even in the face of clear attempts to sabotage his efforts, Wike had been undeterred towards ensuring that the State does not get to Community transmission of the virus as is the case with some States. Beyond this determination to give good and transparent leadership to a people who understand his every step, and so are fully behind him, what else can the likes of RIVLEAF blame Wike of?
If the membership of RIVLEAF are truly of Rivers origin, and have the State at heart, they should be in a better position to appreciate the kind of development the State has recorded in the last five years.
Therefore, seeking to forment trouble where there's none, such as between the Governor and his Deputy, Dr Ipalibo Harry-Banigo, is a wasteful venture. This is because Rivers people have come to know what the interest of RIVLEAF is, and it has nothing to do with the overall interest of Rivers people.
Soibi Max-Alalibo
SA on Media to the Hon Commissioner for Information and Communications
Rivers State
May 21, 2020.

Dakuku Should Stop Playing To The Gallery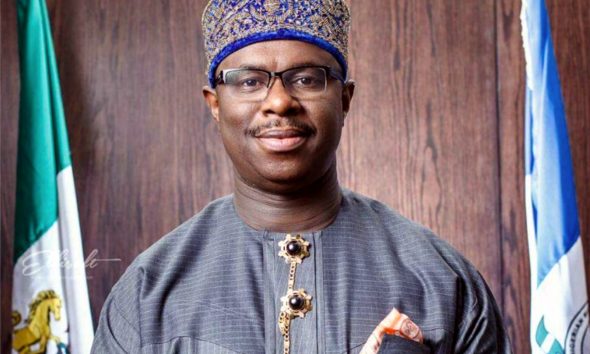 Sociologists have what they call "Looking Glass Theory". The crux of this theory is that people are prone to naming others, or something, by what they truly are, or what they have in store as experience.
For someone whose dream to be governor had been scuttled severally because of his unpopularity ,one can easily understand where Dakuku Peterside is coming from.
In his veiled attempt to be one of those who "came out openly to oppose Governor Nyesom Wike" at this point in time he exposed himself as a political toddler.
 All over the world today, well-meaning people are joining hands with their governments to check the spread of the pandemic.
Unfortunately, it is in this context that Dr Dakuku Peterside has displayed his lack of knowledge of the key ingredients of governance at crisis periods.
The need for law and order at all times, more so in crisis periods as the COVID-19 pandemic has instituted globally, compels governments  to take painful but necessary actions to save lives.
Thank God Dakuku Peterside supports "the Governor to ensure that the state is free from Coronavirus", but how he expects this to come to fruition if people disobey directives put in place at will, raises a huge question mark.
In the light of  his latest condemnation of the Governor's order to demolish two hotels found to have flouted a lockdown directive, Dakuku has again displayed his penchant for grandstanding.
Maybe he should learn some lessons from the role played by the  Minister of State for Petroleum, Timipre Sylva who attracted Federal presence  to Bayelsa State during this period eventhough he belonged to the opposition in home State.
Dakuku's stance in the face of an affront on an Executive Order which resulted in the demolition of two hotels in Eleme yesterday, without  considering the true circumstances that led to the demolition questions his citizenship as a Rivers son.
He should know what it means  to attack people authorised to perform legitimate duties under an  Executive Order.  Dakuku would not have declared genuine people-oriented actions by Governor Wike as "destructive" if he was well informed.
Rivers people are not foolish enough not to know that but for the stringent proactive measures put in place to check the spread of the virus by Governor Wike, the State would have entered community transmission like some other States in the Country.
Dakuku Peterside should therefore desist from the temptation of endangering the lives of the people he pontificates to care for, knowing that every act has its day of reckoning.
Soibi Max-Alalibo,
SA on Media to the Hon Commissioner
Ministry of Information and Communications
Rivers State.
May 11, 2020

Austin Tam-George: An Intellectual Prostitute Let Loose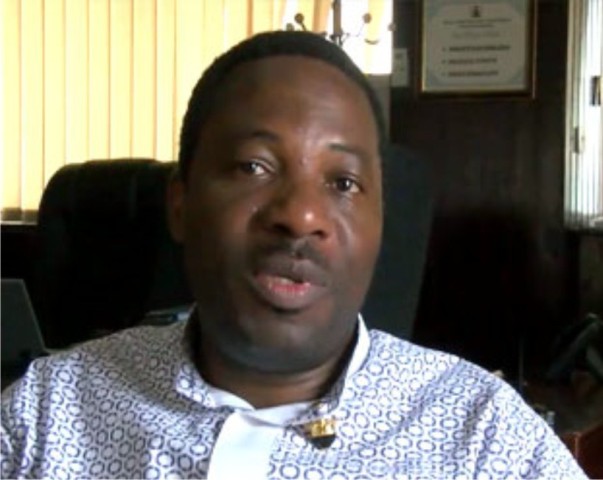 Austin Tam-George has consistently been biting the finger that fed him because he is an intellectual prostitute.
He looks for every available opportunity to lampoon Governor Nyesom Wike in order to impress his paymasters as a paid hack without conscience.
Someone like Austin Tam-George does not have the moral standing to discuss governance because his tenure as Commissioner for Information in Rivers State was a monumental failure.
A man who used his first month in office as Commissioner to throw 2O Rivers indigenes who were earning a living in the Ministry as casual workers into the unemployment market surely loves Rivers State.
Perhaps Austin Tam-George's patriotism also led him to seize the monthly imprests meant for Departments in the Ministry.
Maybe he should explain to Rivers people and the those he is serving why a Commissioner should arm twist Heads of Parastatals under him to make monthly returns to quench his voracious appetite for money.
Was it not his kinsman in one of the parastatals that engaged him in a verbal warfare along William Jumbo Street in Port Harcourt that helped to tame his unquenchable taste for money?
His grouse with Governor Wike is because the over inflated and bogus proposals he made under the guise of upgrading the State Media Houses without recourse to the Bureau for Public Procurement were turned down by the governor who insisted on due process.
Austin Tam-George was quoted as saying that he will never forgive Governor Wike for not allowing him dupe the government.
The likes of Austin Tam-George are always available for the highest bidder that is why his recent outburst should not be taken seriously.
When he was looting the money generated by parastatals under him he never remembered United Nations and European Union.
As the proverbial dog that eats the bone hung on his neck, he milked the media houses dry before he was sacked from the State Executive Council.
He should know that the record of monies siphoned from the Media houses are still in the archives and will be released if he dares to make any more noise.
If Governor Wike did not retain him in his cabinet because he lacked character is it enough to look for any slightest opportunity to impugn his integrity?
Those who live in glass houses should not throw stones. A word is enough for the wise.
Paulinus Nsirim, Commissioner for Information and Communications, Rivers State
May 11,2020.