CenturyTel To Buy Qwest In $10.6bn Stock Swap
CenturyTel Inc., the fifth-largest local-phone company, in the USA said Thursday that it will buy Qwest Communications International Inc., the third-largest, in a stock swap worth $10.6 billion to gain the benefits of scale in a shrinking business.
The combination would have about 18 million phone lines serving customers in 37 states, but would still be dwarfed by AT&T Inc. and Verizon Communications Inc. It would be based at CenturyTel's headquarters in Monroe, La., rather than in Denver, where Qwest is based.
The number of landlines in the U.S. shrinks by about 10 percent per year as consumers chose to rely on their wireless phones or service from cable companies. The fourth-largest provider of landline phone service in the country, by number of subscribers, is now cable company Comcast Corp.
The acquisition continues a trend of consolidation in the landline business. But neither Qwest nor CenturyTel own wireless networks that can compensate for the loss of landlines, as AT&T and Verizon do.
But they hope the acquisition can make their combined company more competitive as a provider of telecommunications services to businesses and expand the reach of their broadband Internet service for consumers.
Analyst David Dixon at FBR Capital Markets noted that the federal government is moving to shift subsidies away from rural phone service and toward broadband lines. Rural phone subsidies are a large source of revenue for CenturyTel, and the shift could be a challenge.
The deal would likely to lead to job cuts at the companies, which are already shedding positions. The Communications Workers of America, the largest union in the telecommunications industry, said it "looks forward to serious discussions" with both companies.
CenturyTel, which does business as CenturyLink, acquired Embarq Inc., the landline service company once part of Sprint Inc., last year.
Qwest provides traditional phone service in 14 mostly Western states and is a successor to one of the regional Baby Bell companies spawned by the breakup of AT&T in the 1980s. Financial maneuvers during the Internet boom left it saddled with a heavy debt load, making it an unlikely acquirer, even though it is larger than CenturyTel.
CenturyTel is offering stock worth about $6.02 per share for each Qwest share, a premium of about 15 percent to Qwest's Wednesday closing price of $5.24.
Qwest stockholders would receive 0.1664 CenturyTel shares for each share they own and hold 49.5 percent of the new company, while CenturyTel stockholders would own 50.5 percent of the business.
CenturyTel would also assume $11.8 billion in Qwest's debt.
Both companies' boards have approved the tax-free acquisition, which is expected to close in the first half of 2011. They expect the acquisition to save the combined company $625 million over three to five years following the close of the deal.
Qwest shares rose 24 cents, or 4.6 percent, to $5.48 ahead of regular trading, while CenturyTel fell 65 cents, or 1.8 percent, to $35.55.
Pavel Belogour Cautions Against Ignoring Investment Risks
By Uchechukwu Okwum,
Every investment approach is ripe with risks, even if benefits often balance them out. New traders should learn about the potential downsides of the market to avoid unnecessary stress and disappointment. And who can better advise on trading risks than Paul Belogour, an experienced trader, founder of BMFN and other successful ventures? Mr. Belogour was kind to share three critical risks every novice investor should acknowledge before spending a single dollar.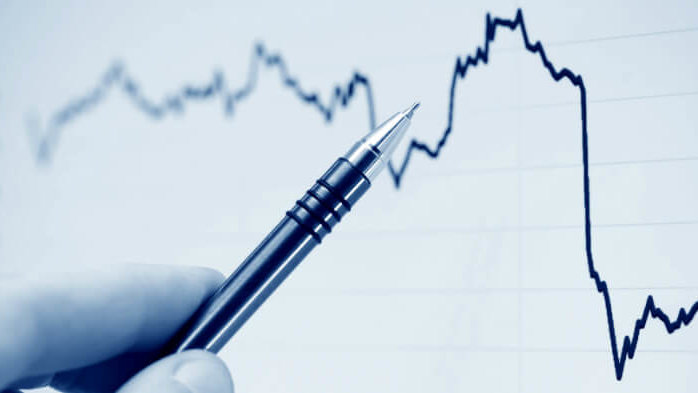 Extreme Market Volatility
While the foreign exchange is a significant investment market, it is prone to extreme volatility. While it provides a chance for high earnings, it also makes the market unpredictable. Some newcomer investors expect major currency pairs to remain stable, and they lose thousands of dollars whenever a political or economic uproar occurs. The new legislation, embargoes, elections, and even a tweet by the President can disrupt the careful balance and cause huge losses.
According to Mr. Belogour, to mitigate this risk, traders should experiment with new strategies using demo accounts. They should also pay attention to the significant political and economic disruptions, international deals, and new technologies that can help analyze the influx of data and make accurate fluctuation predictions.
Poor Market Depth
Market depth defines the price volatility in case of a large enough deal. Deep markets possess a significant volume of orders on ask and bid sides to ensure the price remains at the same level without severe fluctuations. The lower the amount of pending orders, the worse the liquidity of the security is, and the higher the risks are.
While serious investors can influence the markets with poor depth by securing large enough deals, most traders have to ride out the resulting wave. Therefore, to avoid unexpected price crashes, Pavel Belogour advises traders to focus on deep markets of high liquidity. They might not offer the same earnings, but the risks of losing everything will be much lower.
Unexpected Margin Calls and Stop Outs
When investors rely on brokers, margin management becomes a priority. Investors need to pay close attention to the maintenance margin and ensure their equity percentage does not go below the number specified in the broker's contract. If this happens, the broker is within the rights to initiate the margin call or stop out and liquidate the investor's share of the equity until its percentage is above the margin.
Pavel Belogour reminds investors, that margin calls and stop outs lead to significant losses. Traders must either submit additional payments to the brokers or lose their equity in full or in part. It is advisable to keep the margin above the minimal maintenance level at all times and avoid extreme volatility periods when the margin can swallow up the earnings and cause major losses.
When you see successful traders, such as Paul Belogour, do not forget the risks every investment approach brings. Do not let a few profitable demo account deals go to your head and remember to account for extreme market volatility, poor depth, and keep an eye out for margins. These simple rules will help you avoid major trading risks.
The things that can invariably lead to a person acquiring debt
Finances are often hampered due to negative impacts. Whether personal or in business, fiancé is an important aspect. For an individual, the financial backbone is built through his/her income sources. When the income sources bring in sufficient quantity of funds, then it is assumed that the financial condition is sound but if the income sources are getting diminished then the financial system is going to suffer setbacks.
The plurality of income and expenditure sources
The avenues from where money enters the system can be multiple or single. For example, a person who is engaged in numerous jobs will have different sources of income whereas people who are dependent on a salaried job have to utilize funds form only one source of income. Other than earning directly interest acquired from investments is also a form of income. Hence the total income for a person on a monthly basis should be calculated by taking all the income sources into account.
As money is earned from different sources money is spent in various places. There are some basic needs which have to be covered so that survival is assured. These basic needs are fulfilled by spending money on acquiring those essential items like food and clothing. Apart from the requirements, there are several places where money has to be spent by an individual. These places are enlisted below:
Tax, rent and utility bills
The home where a person resides can be rented or self-owned. If the place is rented, then monthly rent has to be given to the property owner. However, if the place is self-owned, then necessary tax has to be paid. Living in a home also requires the payment of electricity and other bills. Hence for the residential place, a portion of the earned money has to be spent.
Medical bills and health check-up
Health check-up is extremely necessary, and it is wise to get oneself checked at periodic intervals. This activity requires the payment of fees. Similarly, if medicines are consumed on a daily basis, then it becomes part of the monthly budget which cannot be reduced because taking prescribed medicines is vital.
Being insured is one of the best ways to handle the financial problems. Presence of insurance will help a person to acquire money for an emergency situation like medical treatments. Property insurance also helps in recouping the loss of property due to accidental damage. There is a list of damages against which the property is insured, and a person applying for an insurance policy should know the terms and clauses of the insurance. However, insurance like life insurance and property insurance are often chosen by most individuals. To keep the insurance coverage intact monthly premiums are paid which is another form of expenditure that is part of the budget.
Apt from all these well-known monthly expenses there are other types of costs like renovation and furniture purchase that requires a lot of money.
The agents that cause debts in the financial structure
For an individual managing all the expenses require a lot of organizational skills. If costs are way more than the financial capacity of a person, then the scarcity of money will be observed. In such cases, it might be impossible to meet the expense obligations for the requirements. When debts occur due to the formation of unpaid loans then browsing through debt consolidation reviews which are available online might offer some suggestion and aid.
In a person's life debts are insidiously caused when loans are not repaid. Hence it can be said that the nonpayment of loans is the main problem. This problem can be caused by many factors. Some of these factors are discussed below:
Lack of money for paying the loans
A loan is taken to solve the financial lack, but after taking the loan if the financial situation does not improve then it can be understood that paying back the loan will become even more difficult. If the financial condition remains the same or becomes worse after taking the loan, then it will be impossible to honor the repayment obligations.
Lack of additional sources for rebuilding the financial structure
A loan is an aid which helps in solving a financial problem. But the loan is the only aiding factor that contributes to restoring the finances. If a person is in a dire situation and has taken loans to acquire funds then he/she also needs to work upon the additional factors for steadying the financial situation for example, looking for resources that will augment the income, rerouting investments into a better earning scheme, limiting unnecessary expenses, cutting down some important costs etc. These factors might differ from person to person but merely taking a loan and using it up without laboriously trying to alter the financial situation positively will lead to a situation where no money will be available for the payment of the loan.
Presence of an unsavory credit score
The credit score becomes negative only when the financial obligations of an individual are not fulfilled as per the terms of the lending institutes. But debts are also caused by this poor credit score in a roundabout way. When the credit score is poor then the options for taking a loan form a new source diminishes rapidly because lenders consider people with poor ratings as high-risk applicants. But if the individual requires credit, then he/she has to take money from lending institutes that levy a very high rate of interest. Hence for a person who is already in alot of financial trouble as is evident from the adverse credit score will have to face the added pressure of paying more interest on credit. Hence new debts can occur if the personal finance is not adequate.
Thus, it can be understood that debts can form due to a variety of reasons but being vigilant about one's finances will help an individual to deal with financial problems in a headstrong manner.
Cost saving and better loan management are the dual goals of debt consolidation
Loans are instrumental for making businesses grow especially for startups and small businesses. Even large corporations heavily depend on borrowing for business expansion. Loans may also be required for maintaining the business operations because of the uncertainties of cash flow that puts enormous pressure on finances. When talking about business finance, it is all about loans and borrowing, and it is quite natural that business owners are used to it.  Even the steady businesses face uncertainties at different times, and this makes it impossible to do some steadfast financial planning to maintain a steady flow of money. It is almost impossible for entrepreneurs to forecast the fund requirements for many months in advance accurately and they must stay prepared to meet any unforeseen financial requirement that may crop up interim.
It happens that in some situations businesses experience a heavy outflow of cash and the management suddenly faces so much cash crunch that they are unable to meet payroll expenses. Businesses must make use of growth opportunities that suddenly crop up, and it requires immediate investment for which it is necessary to arrange for funds instantly. Since this is an unplanned investment, it becomes imperative to avail loans for seizing the opportunity which could be too costly to miss. Many such unforeseen requirements of funds keep coming up, and borrowing is the only way to cope with the situations.  To meet multiple requirements of funds arising at various times or sometimes at the same time, business owners get used to living with several loans.
Learning to cope with loans
Many loans running concurrently are something quite natural for businesses, but often the task of managing multiple loan accounts and dealing with several lenders becomes quite harrowing. Since the borrowing happens at different times, the lenders are not only different but also the loan amount, interest rates and terms differ. Keeping track of several loan accounts with varying dates of payment and varying amounts becomes a very tedious job that requires a dedicated workforce to look after, and managing loans can become a costly and confusing affair. Creating additional resources to service the loan accounts and paying too much attention to it distracts the focus of business and threatens to hamper growth prospects. But at the same time, it is impossible to run businesses without taking loans. Knowing how to deal with loans conveniently will make life easy for business owners and this is what you can learn from this article.
Find the root cause of the problem
Borrowing is not bad for business andloans are the backbone of business finance. Sometimes, loans can pose problems for business owners only if the amount is so big that it is beyond your capacity to repay or if you are unable to manage the loan accounts smartly. Dealing with multiple borrowers is often the most strenuous part of borrowing which puts too much pressure on business owners as they find it difficult to balance the finances and ensure timely payments. Missed payment dates can be very bad not only because it damages credit score but because of the intense follow up by lenders that can be a very bitter experience and hard to deal with. The apparent loss of trust turns lenders more aggressive as they become doubtful about recovering their dues and keep chasing hard for payment which gives sleepless nights to borrowers.
Debt consolidation is the solution
When faced with such a situation, you must never panic because there are ways of mitigating the problems by carefully analyzing the situation. If funds are available for making monthly payments but handling multiple lenders and managing many loan accounts that run concurrently is the cause of discomfort and inconvenience then there is a simple solution to the problem.  By talking to the debt management at experts at Nationaldebtrelief.com, you can explore the option of consolidating the debts so that you have only a single loan account to deal with.  It means that you can still enjoy the outstanding loan amount but without the stress of handling several lenders. The method ensures financial buoyancy while focusing on better loan management without affecting your borrowing goals.
Focus on the business and not loans
Although business owners must arrange for finances, they must devote the maximum time for running the business efficiently and plan for growth. It must never happen they spend so much time thinking about finances that they are unable to concentrate on the core areas of business that can lead to business growth. But this is what happens when poor loan management creates so much stress that you spend most of the time to work out ways of managing the loans in a better way. The distraction can be very damaging for a business that suffers from a lack of proper support.
To reverse the situation and bring back the focus on business operations and growth without being obsessed in managing loans, debt consolidation is the most preferred solution that gives a fresh lease of life and encouragement to drive the business in the right tracks.
Take one big loan
As you can understand from the literary meaning of the term debt consolidation, it is the process of replacing many loans by one big loan so that it becomes easy for borrowers to handle the loan account provided they have money for making monthly payments.  The first step in the process is to make a list of lenders to figure out the total outstanding debt and then find out a new lender who agrees to lend that amount so that you can pay back all existing lenders and left with just one new lender and a single loan account.  But before you take the decision, you must be sure that the arrangement will work for you after taking into consideration your overall financial status and your business goals in short as well as long term. Your business comes first and whatever you decide must have a favorable business outcome.
Cost saving opportunity
When you go for debt consolidation the most visible benefit is that you can do away with multiple lenders while continuing with the loan but differently. Since your business is dependent on the amount you have borrowed and you still have access to the money, you can address the financial needs of business very well.  But there is another big benefit that you can derive from debt consolidation that though not visible affects your finances positively.
When you are taking a debt consolidation loan, you get the opportunity to bargain hard with the lender and avail better interest rates than what is prevailing. By lowering the interest, you can lower the monthly payments and in the process generate saving.  You must keep this aspect in mind when shopping for a debt consolidation loan. Getting a loan at a lower cost is a huge benefit as you can use the additional money for business betterment.
Work out the best numbers
It is a numbers game when you are looking for lenders willing to offer debt consolidation loan.  Since the new loan must help to pay back the existing loans and even save money, you must compare multiple offers to work out which offers are best for the purpose. Do some number crunching and try out various options to see, which offer gives the best benefits. The task might not be easy if you try to do it manually as you must compare too many variables to arrive at the right decision. To do it fast and correctly, you can use some online calculator created especially for debt consolidation that gives you the complete picture of the loan offered to you by considering the tenure, interest rate, and other costs.
Recoup your finances and credit history
People might avail debt consolidation out of desperation, which is partly true but not always. When done out of desperation, debt consolidation might not give you the desired benefits except that you can reduce the number of lenders. You must take a positive approach to debt consolidation by treating it as a resource for re-organizing your finances. When you get a favorable debt consolidation loan that generates saving, it allows you to bolster your finances.
Taking a fresh loan means that you get a fresh opportunity of servicing the loan in a disciplined manner that helps to improve your credit history. This is very important for business owners as they must avail loans as long as they are in business.Therefore, your aim must be to hit two birds with one stone – better debt management and cost saving and not just doing some fire fighting activity that provides momentary relief without any long term gain.
The process of debt consolidation might sound simple, but its implementation is not easy as it entails hard negotiation with your existing borrowers and finding out a lender for a debt consolidation loan. It is not easy to make your borrowers agree to accept your proposal for paying back. By engaging a debt consolidation company both tasks of negotiating with borrowers and finding a new lender become easy.