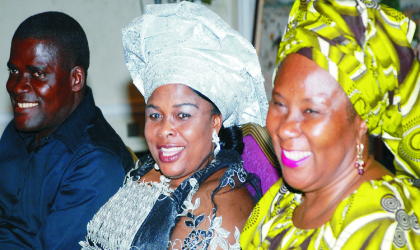 About 10 persons were reportedly shot dead and several others wounded in Ekeremor Local Government Area (LGA) of Bayelsa State, following violence that erupted during yesterday's local government elections in the state.
Although the actual cause of the violence could not be ascertained as at press time, The Tide On Sunday source stated that a cult group, which had been terrorizing the area had attempted to snatch election materials, a move that was resisted by the Joint Military Task Force (JTF) in the area.
According to the source, this resulted in a shootout between the group and JTF, culminating in the death of about ten persons and several others being injured.
However, another source said the clash was between two rival cult groups hired by different political groups/parties seeking supremacy in the area.
When contacted on phone, the state commissioner for Police, Elder Onuoha Udeka confirmed the violence, but attributed it to cult war.
Ekeremor is believed to be one of the volatile local government areas in Bayelsa State and had been the  hot bed of violent politics in the state.
Meanwhile, some people, mostly traders in Bayelsa State, say they were unaware of elections taking place across the state.
This is believed to be the reason for the low turn-out for the election in Yenagoa, the state capital, even with the closure of markets by the police.
Mercy Okorie,a trader, told The Tide On Sunday that  she came from Port Harcourt to trade in the state and so was not aware of the elections.
Another trader, Salome Yeri, based in Yenagoa, said she was surprised seeing the police " coming to chase us away because of election".
When contacted ,Mr Tom Egba, the person in-charge of media and publicity at the state Independent National Electoral Commission , said enough publicity was given the election in the state.
He, however exonerated the commission from the actions of the police in the closure of the markets.
Egba also confirmed reports of violence at Ekeremor, but said the ' election was peaceful generally".
The election, earlier billed to commence 9.00am across the eight local government areas of the state had some hitches in some areas.
It was gathered that another tragedy was averted in Nembe Creek when a boat conveying election materials was said to have capsized, making it impossible for elections to hold in some wards, while violence was also reported at Southern Ijaw local Government Area, though details was not confirmed as at press time.
Aaron Fyneface, Yenagoa