AFREXIM Woos Nigerian Banks On Projects Financing
African Expert, Import Bank (Afrexim Bank) has sought collaboration with the public and private investors in the country to promote and finance viable trade and project that would contribute to the diversification of Nigeria's economy and exports for the economic growth.
Mr. Jean Ekra, president of Afexim Bank, said since Africa's current share of world exports accounts for about 2 per cent of global trade, there is need to diversify its economies and exports away from the production and export of primary commodities.
Speaking at the 2009 annual lecture of the Chartered Institute of Bankers of Nigeria (CIBN), he said, a larger part of Africa's poor trade performance has been traced to economic concentration and limited diversification.
"Available data confirm that trade and economic diversification were key to the rapid economic development achieved by the newly industralised countries in East Asia. Afrexim bank, in recognition of the invaluable contribution that economic trade diversification could make towards better trade and economic growth performance of African economies, deems it an honourable duty to contribute toward expansion of direct and indirect infrastructure needed to diversify African economies and export of primary commodities", he said.
Ekra noted that in many African countries, production of export commodities constitutes the main form of activity and driver of GDP growth adding that the case is particularly strong for those economies dependent on one or two export commodities, such as oil and gas in Nigeria, Libya, Gabon and Equitorial Guinea, Cotton in Mali, and tea and coffee Kenya and Uganda.
Analysing transformation of an underdeveloped economy, he said, price movements of internationally traded goods, and the consequent variations in volume and product composition of trade, adding that these gains are traditionally measured by the terms of trade and the purchasing power of its exports which is defined as the export deflated by imports.
According to him, the issue of economic and trade diversification in Africa always climb on the top of the economic policy agenda whenever African economies are impacted by exported commodity price volatilities and their knocked-on effect on Africa's economic trade performances.
He explained that Afrexim bank has been providing its Special Risk Programme as a comfort to non-African international banks and investors engaged in the business of financing trade and projects investments in Africa, especially those with the potential to contribute to economic trade diversification in the continent.
Under this programme, the bank, working as a facilitator and partner, shares and risks associated with African Project deals with African and non-African export credit agencies, and insurance companies that provide financial services to entities active in the business of exporting essential capital goods and services to Africa. Specifically under this programme, the bank guarantees international banks and non-African investors promoting projects in Africa, as well as those with credit exposures to African counterparts against certain country risk events," he said.
Navy Destroys 14 Illegal Refineries, Confiscates N2.7bn Refined Products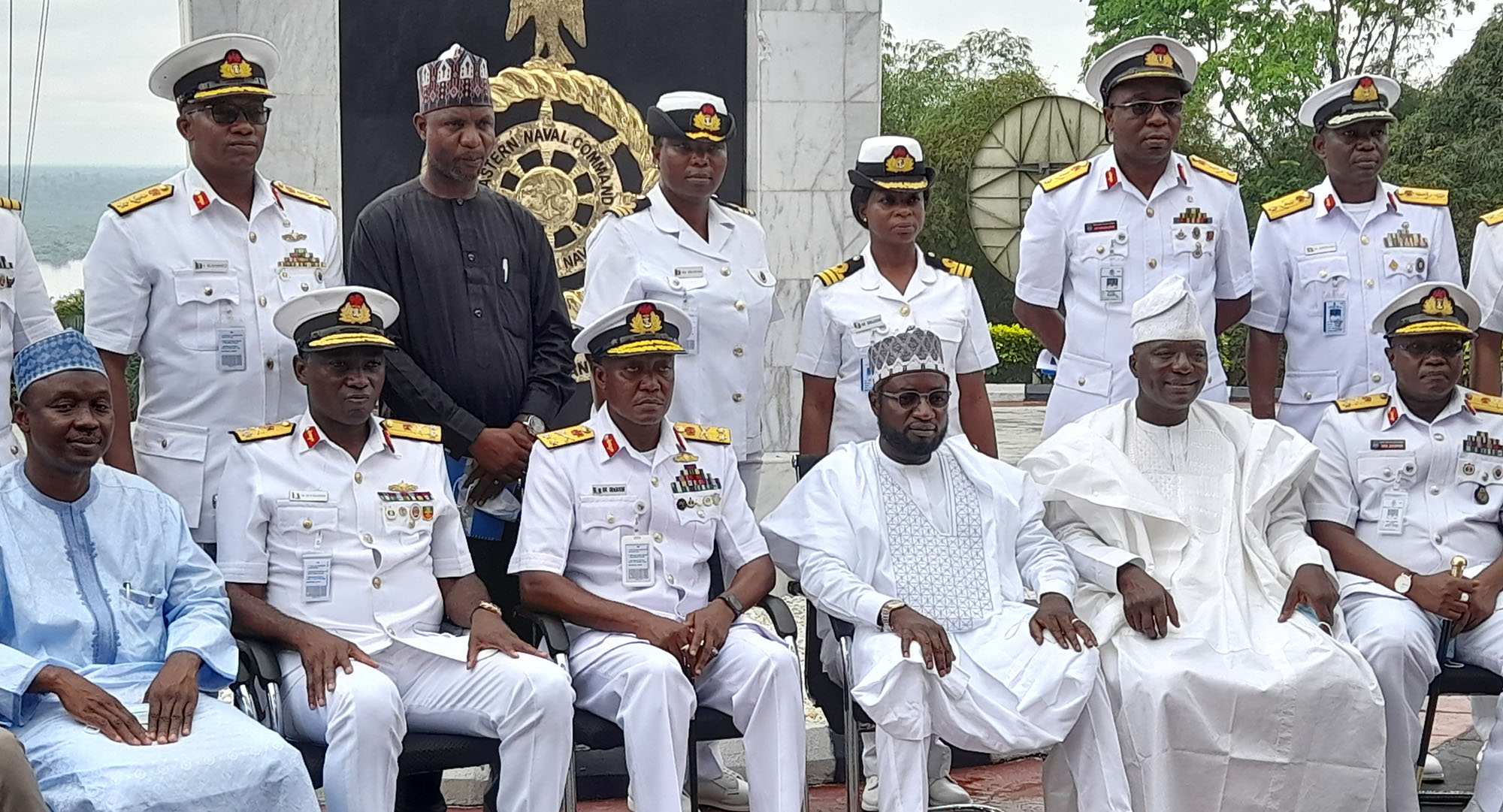 Troops of the Nigerian Navy conducting Operation "Dakatar Da Barawo" confiscated crude oil and other illegally refined products worth N2.7billion in June.
This is contained in a statement issued by the Director of Information, Naval Headquarters, Commodore Adedotun Ayo-Vaughan in Abuja.
"The various NN platforms deployed for 'Operation Dakatar Da Barawo, Calm Waters 11' and Tripartite Joint Border Patrol, have continued to sustain aggressive patrols to curb the menace of crude oil theft and illegal oil bunkering.
"Accordingly, several Illegal Refining Sites (IRS), metal storage tanks, wooden boats, dugout pits and ovens were destroyed between June 13 and June 19".
He said five suspects were and the operatives destroyed 14 Illegal refining sites.
The Navy also said that 80 storage tanks, 22 wooden boats, 40 ovens, two-speed boats, a tanker, truck, barge and a Toyota Sienna car were recovered during the various operations during the period.
Similarly, Navy ship VICTORY in Cross River intercepted and impounded three wooden boats laden with drums of suspected illegally Refined Petrol (PMS) around Ikang channel, suspected to be transported to Cameroon.
However, the Navy said, the boats, as well as the products, were taken into custody.
Ayo-Vaughan said,"Forward Operating Base (FOB) Bonny in Rivers" also intercepted two wooden boats laden with about 400,000 litres of suspected stolen crude oil at Iwokiri.
The wooden boats and products, he said, were destroyed.
Similarly, he said, the Navy ship SOROH in Bayelsa intercepted a wooden boat laden with about 60,000 litres of suspected illegally refined AGO.
Subsequently, the boat and contents, he added was destroyed.
FAAC: Federal, States, LGs Share N680.780bn May Revenue Allocation
The Federation Account Allocation Committee (FAAC) has shared May 2022 Federation Revenue Allocation to the federal, states and local government councils to the tune of N680.783billion.
This is contained in a communiqué issued at the end of June 2022 FAAC meeting held in Abuja.
According to the communiqué, the N680.783billion total distributable revenue comprised distributable statutory revenue of N385.004billion, distributable Value Added Tax (VAT) revenue of N198.512billion and Electronic Money Transfer Levy (EMTL) revenue of N97.267billion.
In May, 2022, the total deductions for cost of collection were N36.996billion and total deductions for transfers and refunds were N186.672billion.
The balance in the Excess Crude Account (ECA) was $35.377million.
The communiqué confirmed that from the total distributable revenue of N680.783billion; the Federal Government received N229.563billion, the state governments received N241.824billion and the local government councils received N175.942billion.
The sum of N33.454billion was shared to the relevant states as 13percent derivation revenue.
Gross statutory revenue of N589.952billion was received for the month of May, 2022.
This was lower than the N635.037billion received in the previous month by N45.085billion.
From the N385.004billion distributable statutory revenue, the Federal Government received N185.197billion, the state governments received N93.934billion and the local government councils received N72.419billion.
The sum of N33.454billion was shared to the relevant states as 13percent derivation revenue.
In the month of May, 2022, the gross revenue available from the Value Added Tax (VAT) was N213.179billion.
This was higher than the N178.825billion available in the month of April, 2022 by N34.354billion.
From the N198.512billion distributable Value Added Tax (VAT) revenue, the Federal Government received N29.777billion, the state governments received N99.256billion and the local government councils received N69.479billion.
The Federal Government received N14.590billion; the state governments received N48.634billion and the local government councils received N34.043billion from the N97.267billion Electronic Money Transfer Levy (EMTL).
According to the communiqué, in the month of May, 2022, Companies Income Tax (CIT) and Value Added Tax (VAT) recorded considerable increases, Import Duty increased marginally while Petroleum Profit Tax (PPT) and Excise Duties decreased marginally.
Oil and Gas Royalties decreased significantly.
FG Hands Over Licences To 57 Marginal Oil Field Investors, 'Morrow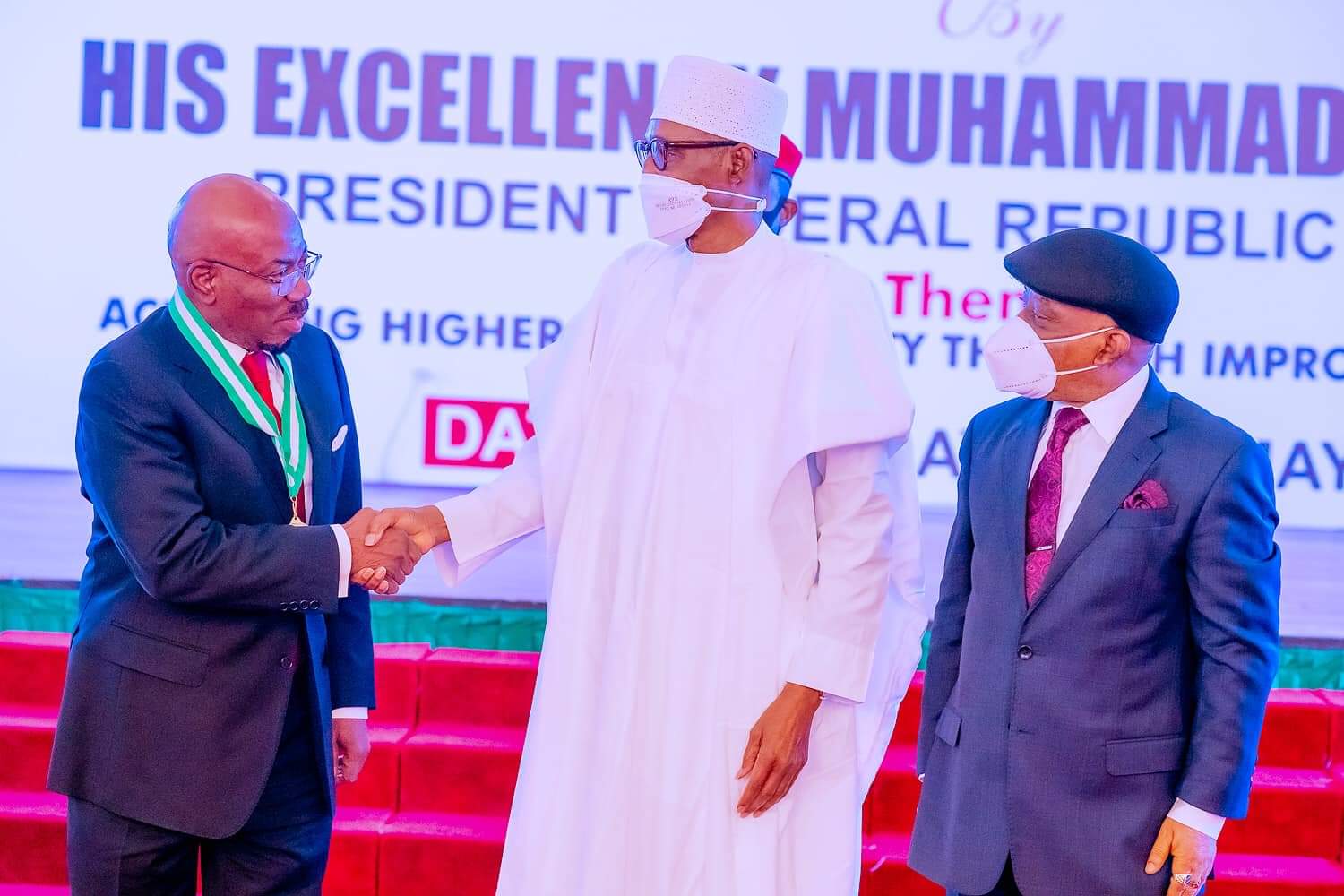 The Federal Government has announced that the successful investors in Nigeria's 57 marginal oil fields for the 2022 bid round would get their various Petroleum Prospecting Licences, tomorrow.
On May 31, 2021, the defunct Department of Petroleum Resources (DPR) issued letters of award to investors for the production of crude oil from 57 marginal fields.
Last January, the Nigerian Upstream Petroleum Regulatory Commission (NUPRC) announced that a total of 128 awardees emerged as successful bidders in the bid round and had made complete and part payments for signature bonuses in the oil fields.
It also disclosed at the time that 33 awardees did not make payments during the 45 days window given to successful bidders to pay the required signature bonuses for the oil fields and as such had lost their awards to suitably qualified reserve bidders.
Providing updates on the bid round in Abuja, last Saturday, the Chief Executive, NUPRC, Gbenga Komolafe, announced that the successful awardees would get their licences by Tuesday.
He said, "In fulfillment of the promise made early this year, the NUPRC will on Tuesday in Abuja, issue Petroleum Prospecting Licences to successful awardees of marginal fields in the 2020 bid round, pursuant to the provisions of the Petroleum Industry Act 2021.
"It will also unveil the implementation template for the host communities' development trust for commencement of the provisions under Section 235 of the PIA, 2021, to positively impact against restiveness in the host communities."
Komolafe said implementing the development trust would guarantee seamless operations, boost investors' confidence and provide enabling environment for sustainable improvement of the country's hydrocarbon resources.
"These will mark the conclusion of some of the most urgent and critical tasks inherited by the commission when it was inaugurated in October, 2021, after the signing into law of the PIA 2021," he stated.
The commission had in March this year informed all participants in the 2020 marginal field bid round programme that it had put all necessary machinery in place to progress the bid round exercise to conclusion in line with the PIA 2021.
In furtherance of that resolution, the commission constituted an in-house work team to distill and address the concerns of awardees with a view to close out issues affecting multiple awardees per asset and formation of Special Purpose Vehicles by awardees in line with the respective letters of award.
"Awardees were therefore enjoined to avail themselves of the resolution mechanism provided by the commission in the overriding national interest," Komolafe stated.
He added, "The successful coordination and resolution of the issues culminated in the emergence of the successful awardees that would be handed over licences on Tuesday."