Seek Forgiveness From God, Nigerians, Ribadu Tells Ibori
Former Chairman of the Economic and Financial Crimes Commission (EFCC), Mallam Nuhu Ribadu has refuted claims that he was after the former governor of Delta State, Chief James Ibori, that his investigation and prosecution by the Ribadu-led anti-graft agency was for selfish reasons.
Ribadu, who spoke from his base in the United States of America (USA), said that comments credited to Ibori that his ordeals in the hands of the EFCC during the administration of President Olusegun Obasanjo were as a result of his refusal to accede to some requests by the former EFCC boss were baseless and full of self delusion.
His immediate reaction was blunt: "Don't you think what he has said lacks substance? That it does not even deserve a response? Of course, my immediate reaction will be that he is involved in self-delusion. His comments are baseless and deserve no reaction, but for record purposes, I will react," Ribadu said.
He said that it was incorrect for the former governor to claim that he (Ribadu) approached him for a job in Geneva. According to him, the former governor does not have such credibility in the international community. He also insisted that he was not desperate for positions and had never approached Ibori for any favour.
Ribadu said it would be wrong for him to approach somebody he had investigated for a job, adding that Ibori made a big mistake to think that he (Ribadu) was looking for something. According to him, such material things like money and power have never been too important in his life.
Ribadu further responded with questions: "Who was he by the time I was in office? Is he saying that he is the one who formed President Yar'Adua's government? How can I approach him to get me a job in Geneva? Ask the people in Geneva. Between me and him who will they listen to? How can I approach an… for an international job?"
He said further: "Is he telling Nigerians that he is the one who owns the courts and tells the judges what to do? Is he saying that he is the one who determines the ruling of the judges? Was he the President of the Court of Appeal, which determined the ruling in the presidential election petition? I want him to respond and for Nigerians to reflect on that.
"It is very sad that people like that will have a platform to talk. It is very sad that our country will keep producing leaders like that."I am telling him and people of his kind that instead of continuing to promote a sinful life and continue to spend huge funds to promote propaganda against me and the people, they should make peace with God and Nigerians will forgive them for what they have done to us.
"Instead of spending money to hire foreign lawyers, let him come to terms with himself, make peace and return any stolen money. As for me, he is making a big mistake to think that I am looking for something. Power and money are not important to me.
"I promise him that I will continue the fight until I drop dead and that is why I will not die now and that is what is motivating me to continue. They have a hard fight ahead of them, himself and people like him do have a hard fight ahead of them.
"My assurance is that Nigerians will one day get justice. Justice will one day come to Nigeria. It is a delusion that does not warrant a response, really, but I say this for record purposes."
The former governor of Delta State had told newsmen in Lagos on Friday that Ribadu decided to humiliate him after he had rejected his overtures to assist him become the Inspector General of Police(IGP) and also ensure the annulment of President Yar'Adua's election.
Ibori had said on Friday: "I can say without any fear of contradiction that I have and hope I still have a good relationship with the erstwhile chairman of the EFCC, even though he now denies that he is a friend. I am a Christian and will not deny him.
"Very many times, he tried to get me to assist him in one way or the other, including his desire to become the Inspector General of Police. In his approach, he posited that in his estimation and knowledge of Nigerian politics, I was one of those who could help him achieve it.
"On another occasion, he attempted to recruit me to join a crusade to annul the presidential election of 2007. In fact, he promised that if I did, he would not file charges against me and would not prosecute me.
"I told him to give me time to reflect on it. But it would be stupid of me to have bought into his blackmail, so I ignored him. When he then realised that I was not succumbing to his cheap blackmail, he decided to go ahead with his plan of humiliating me."
Ibori said that an observer had alerted him in November 2007, while he was attending the United Nations session with the Nigerian delegation in New York, that Ribadu planned to frame him that he attempted to give him a $15 million bribe.
Accordingly, he said he put a call through to Ribadu who, according to the former governor, denied the allegation."Interestingly, he himself has contradicted his statement severally with regards to the alleged bribe, especially in his statement in the English court," Ibori claimed.
He also alleged that Ribadu's grudge against him was also because he insisted on due process in the suit filed against him at a Kaduna High Court, which has now been transferred to Delta state.
He said: "My lawyers challenged both the detention, the jurisdiction of the court and the seizure of my passports, all of which were vigorously argued at the lower court and at the appeal court.
"It was finally resolved at the appeal court, where the court agreed with my lawyers that the jurisdiction where the alleged crime was committed is the Benin Division. The appeal court also granted the release of my passports."
"All of this, I think, did not go down well with the erstwhile EFCC chairman. Since my arrest, detention and eventual prosecution, my team of lawyers have consistently assured me that I will be fully exonerated because there is no evidence to support the charges."
Chief Ibori said that it was not in his character to join issues with people on the pages of newspapers but that he had to respond now because of pressures from political associates, friends, colleagues and well-wishers.
GoG: Nigerian, Ghanaian Navies Meet On Joint Operations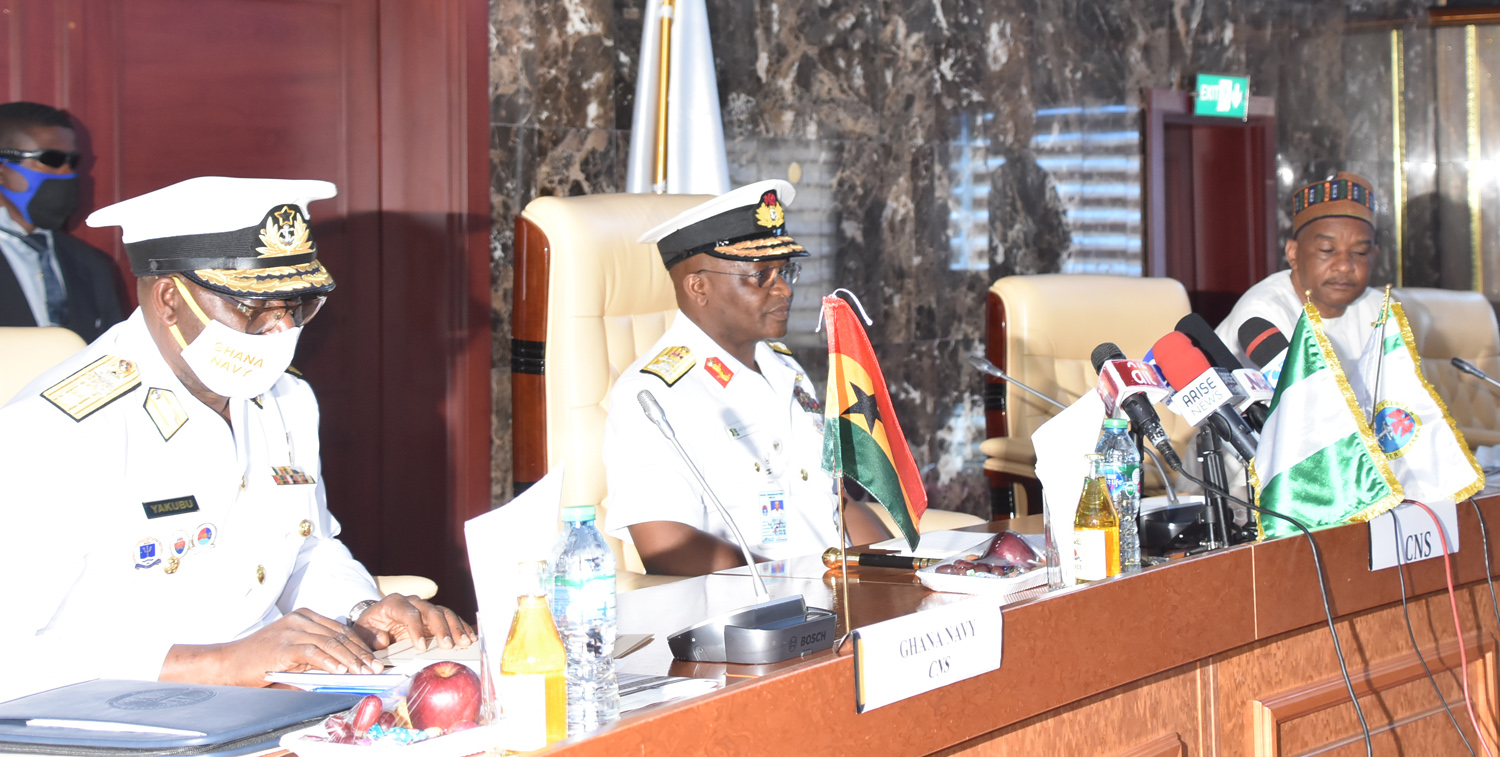 Against the backdrop of renewed piracy and hostage-taking incidents in the Gulf of Guinea, Nigeria's Chief of Naval Staff, Vice Admiral Awwal Gambo and his Ghanaian counterpart, Rear Admiral Issah Adam Yakubu, have commenced a security engagement aimed at joint security initiatives to tackle the situation.
Speaking during the meeting held at Naval headquarters, Abuja, Vice Admiral Gambo said, "The Gulf of Guinea is currently bedevilled by the activities of criminal elements who take advantage of limited capability of the navies in the region to adequately secure the area.
"The threat posed by the activities of these criminal elements constitute a major challenge not only to the littoral states but equally undermines regional development and global trade.
"Notably, the trans-boundary and trans-national nature of maritime crime makes the security of the maritime domain a task beyond the capacity of any country acting alone.
"It is against this backdrop that this bilateral engagement was convened at the instance of the Heads of Government of the Federal Republic of Nigeria and Republic of Ghana towards addressing the maritime security challenges within the region".
Vice Admiral Gambo expressed belief that "the engagement would foster greater collaboration and burden sharing that is hinged on cooperative maritime security framework as envisioned in the 2013 Yaoundé Protocol to arrive at strategies that would help address the maritime insecurity for enhanced economic prosperity in the region".
Declaring the technical session open, the CNS said, "In deliberations, please consider amongst others: maritime area of interest covering Zone E and integration of the capabilities of the countries in Zone E, emplacing a robust intelligence sharing mechanism and collaboration with international partners".
On relations between both countries, Gambo said, "This good relation is equally manifest in the several interactions between the Nigerian Navy and Ghana Navy. I must not fail to mention the remarkable contributions of the Ghana Navy-CNS to manpower development during his tour of duty at the prestigious AFCSC, Jaji as a member of the Directing Staff. I have no doubt that this engagement would further strengthen the existing cordial bilateral relations between Nigeria and Ghana navies.
In his address, Chief of Naval Staff of Ghana, Rear Admiral Issah Yakubu, noted that he and his delegation were in Nigeria at the behest of President Nana Akufo Ado to engage the Nigerian Navy and come out with collective strategies to tackle insecurity which is in the ascendancy in recent times in the Gulf of Guinea.
"We hope our navies will buy into this engagement to improve security in the Gulf of Guinea. We know our big brother Nigeria has bigger capacity to chart the way forward".
He disclosed that, "Since year 2020, the situation has bot been good in the Gulf of Guinea", noting that "Last May, two Ghanian vessels were attacked and 10 persons were abducted with investigations still ongoing".
Consequently, the Ghanian Navy Chief said, "We are proposing an ECOWAS naval task force and joint maritime security architecture to checkmate these threats, adding that this was done in the past successfully during ECOMOG operations without problems with inter-operability and doctrinal issues.
Furthermore, he proposed the setting up of a 'transit corridors' where ships from fellow West African countries can go to anchor for assistance and joint naval assets will conduct regular patrols especially for protection of commercial fishing vessels.
Wike Orders Destruction Of Criminal Hideouts In Rivers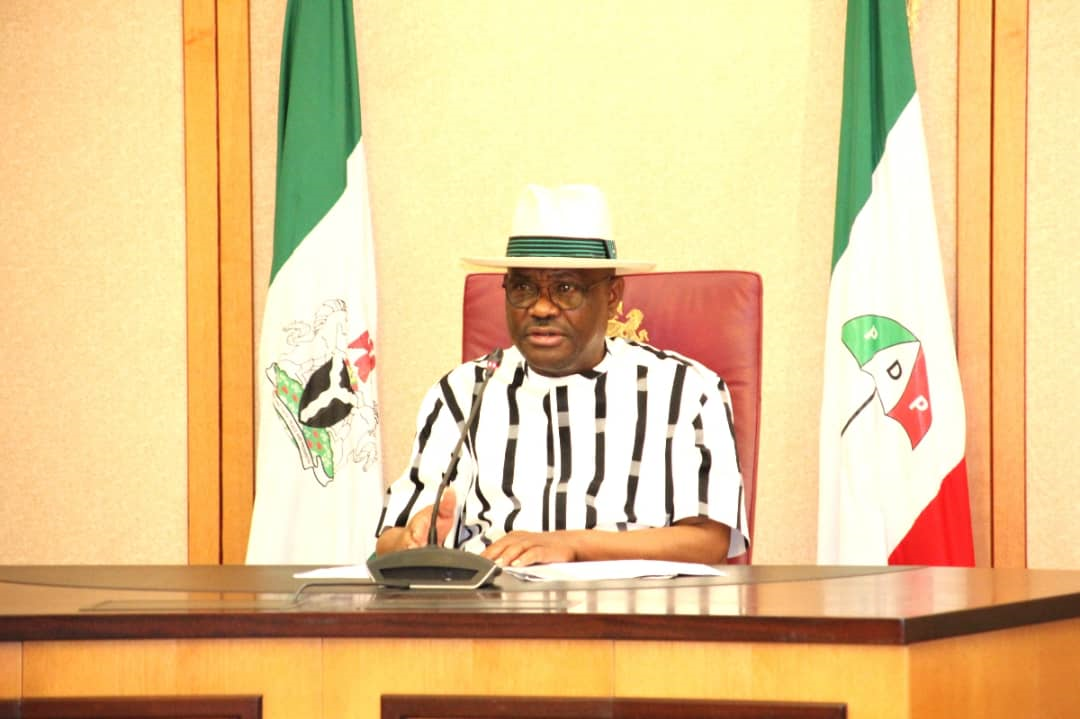 The Rivers State Governor, Chief Nyesom Wike, has ordered the destruction of all criminal hideouts in Ahoada, Elele, Eleme and Onne to prevent attempt to undermine security of the state.
The governor said criminals were already coming to terms with the reality that Rivers State was too hot for them to invade at will and detonate their foolish attacks on targeted security posts and personnel.
Wike, who made this assertion in a state broadcast, last Friday, disclosed that the state government has identified the hideouts, safe houses and secret places that provide both cover and comfort for the hoodlums to plan, execute and return to after operations.
"This was the reason we ordered the destruction of all the shanties and makeshift structures located along Elele to Ahoada expanse of the East–West Road to deny the criminals the opportunity to continue to undermine our security from these hideouts.
"We have equally decided to destroy all the shanties, illegal shops and mechanic sheds along the Eleme to Onne stretch of the East-West Road having discovered these places also as hideouts and operational bases for criminals and criminal activities in the state.
"Consequently, I hereby direct owners of such shanties and illegal structures along the Eleme – Onne axis of the East-West Road to vacate the area within two weeks from June 11, 2021, as the state government will go ahead to destroy these structures without any further notice."
Wike said the government was not unmindful of the economic effect these measures would have or may have had on residents carrying out businesses in the affected areas.
He, however, stressed that government was merely discharging its constitutional responsibility to advance the collective security of all with no ethnic targets in mind or attachment to political sentiments.
He explained that the existing curfew in Rivers State will not last one day beyond necessary, and pleaded with all residents to endure the temporary inconveniences in the interest of the state and collective wellbeing of all.
"We will continue to take the war on criminality and insecurity to the den of the criminals and we will neither yield nor lower the tempo of our assault until they are comprehensively neutralized. As a matter of fact, they want us to prematurely terminate the state wide night time curfew in order for them to have the leeway to operate again and roll back the gains of the last few weeks."
Wike said he has received reports about the excesses of the State Task Force on Illegal Trading and Parks, especially the alleged shooting of motorists, extortions and abuse of the human rights of citizens.
He assured that government would not hesitate to bring the full weight of the law on any member of the task force who crosses the boundaries of the law and rational behaviour.
The governor, who appealed to motorists and residents to be responsible road users by complying with the clear regulations against illegal trading, indiscriminate parking and irresponsible driving, noted that the situation where some motorists would have the effrontery to compete for traffic space with or even attempt to block his official vehicular convoy leaves much to be desired.
He has meanwhile, directed the management of the Rivers State Waste Management Authority to clear the state of filthiness within one week or be disbanded without any further notice.
Army Begins Shooting Exercises In Rivers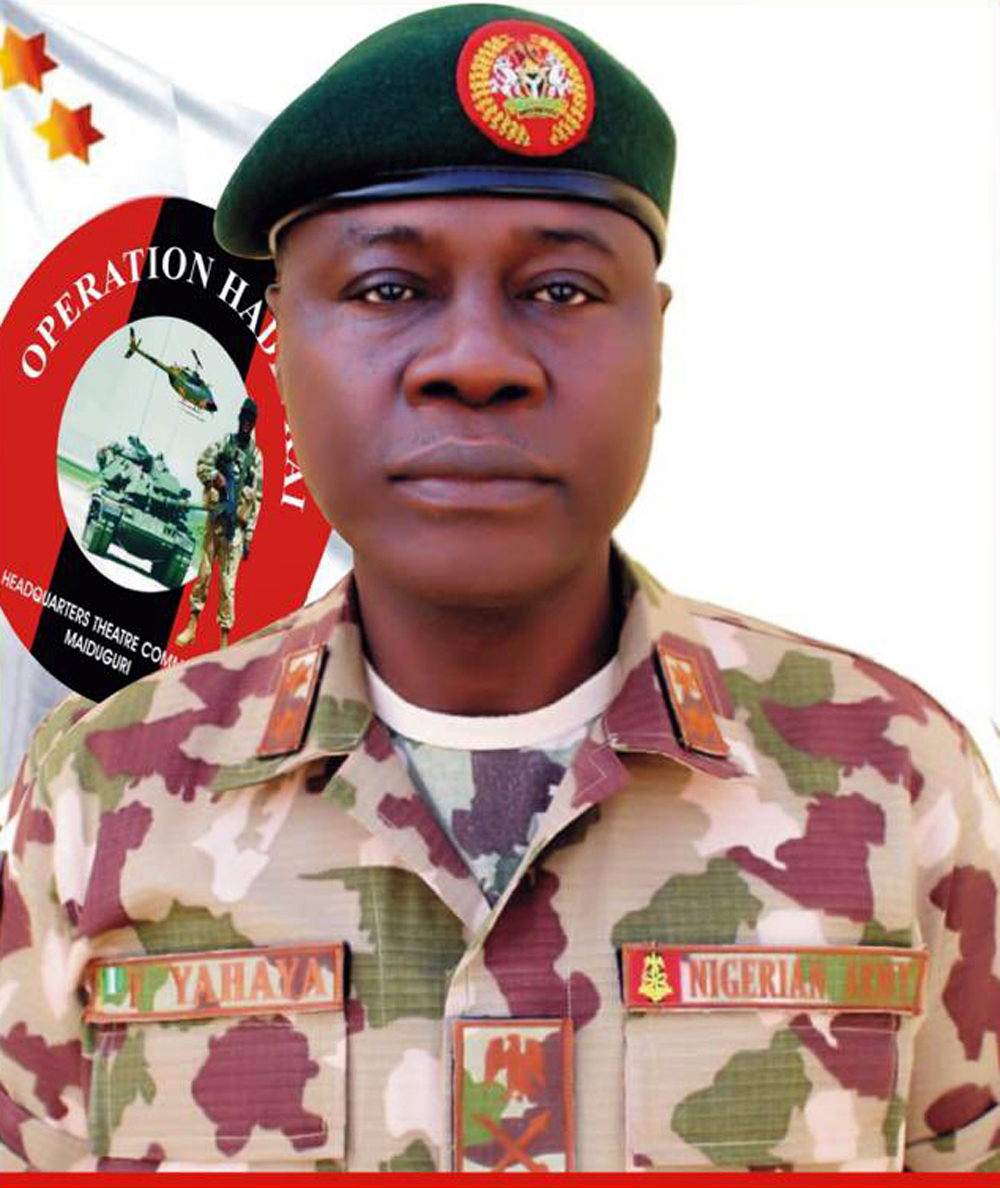 The Nigerian Army, 6 Division, has announced that it would commence its annual range classification exercise from yesterday to Sunday, June 27.
The division's spokesman, Lt.-Col. Charles Ekeocha, said in a statement in Port Harcourt, that the exercise aimed at ascertaining the professional competence of troops on the use of firearms.
He said troops from the division and its affiliated formations and units would conduct the exercise at the Army Shooting Range in Igwuruta and Elele Barracks, both in Ikwerre Local Government Area of the state.
"The shooting exercise is a routine activity in the Nigerian Army which involves the firing of various calibre live ammunitions.
"Members of the public, especially residents of Igwuruta and Elele, as well as its environs, are advised to keep away from the general shooting area," he stated.
The Army spokesman also advised the public not to panic over the movement of troops, military hardware and sound of gunshots.