Bank Of America Earmarks $13.4bn For Bad Loans
Bank of America set aside $13.38 billion for bad loans for a second straight quarter, and net charge-offs totaled $8.7 billion, up 25 percent from the prior three-month period.
Total reserves increased $4.63 billion to $35.78 billion, and nonperforming assets surged 21 percent to $30.98 billion.
"It was expected to be difficult in the quarter, and it is," said Richard Bove, an analyst at Rochdale Securities in Lutz, Florida.
Credit cards were a big trouble spot. The bank said it is not collecting payments on 11.73 percent of its $169.8 billion card portfolio, up from 8.62 percent three months earlier.
"We have a really ugly economic backdrop," Michael Holland, a money manager at Holland & Co in New York, said on Reuters Television. "Those numbers aren't going to go away soon."
Still, Lewis said the bank expects to boost reserves more slowly, as consumer charge-offs perhaps peak around year end.
The bank announced results just before Citigroup Inc, whose difficulties are considered more severe, posted a quarterly loss excluding a big gain from a brokerage joint venture with Morgan Stanley.
Goldman Sachs Group Inc and JP Morgan Chase & Co posted better-than-expected results earlier this week. Like JP Morgan, Bank of America said it has no material exposure to struggling business lender CIT Group Inc.
In afternoon trading, Bank of America shares fell 29 cents, or 2.2 percent, to $12.88 on the New York Stock Exchange.
But many of the Bank's problems relate to its takeover of Merrill, after less than 48 hours of negotiations.
Lewis considered scrapping the deal as Merrill's losses soared, but completed it after then-U.S. Treasury Secretary Henry Paulson threatened to oust management, fearing a cancellation would threaten the financial system.
According to The Wall Street Journal, regulators have placed Bank of America under special secret oversight to address problems with risk and liquidity management.
Shareholders in April stripped Lewis of his chairman role, and Bank of America has since installed several directors with banking or regulatory experience.
Congress, meanwhile, is investigating whether Lewis withheld information about Merrill's problems from investors.
Regulators have barred Bank of America from repaying its $45 billion of bailout money from the Troubled Asset Relief Program, and in May ordered it to build a $33.9 billion buffer to cope with a possible $136.6 billion of losses through 2010.
The bank said it is in early talks with the government about repaying TARP funds, preferably "sooner rather than later" according to Lewis.
Despite the problems, Chief Financial Officer Joe Price told reporters on a conference call that Bank of America is ahead of schedule in realizing $7 billion of merger savings and has made the "lion's share" of a potential 35,000 job cuts.
He expects within 30 days to resolve whether the bank owes anything under an agreement for the government to share losses on $118 billion of assets. The bank said the agreement, part of a January bailout, was never signed and is not needed.
Price also said the bank is moving into the "contract phase" in its efforts to sell its Columbia asset management unit, and remains in talks with "multiple parties."
Investment banking posted a $1.38 billion second-quarter profit, though trading revenue fell short of levels posted by Goldman and JPMorgan.
Credit card operations lost $1.62 billion, and Lewis said new credit card rules in 2010 could reduce annual card revenue by $700 million, similar to what JPMorgan expects.
The home lending and insurance business lost $725 million, though mortgage and home equity loans rose to $114.3 billion from the first quarter's $89.26 billion. Bank of America bought mortgage lender Countrywide Financial Corp last July.
Traders Protest FG's Move To Restore Festac Town
The move by the Federal Government to restore Festac Town in Lagos to its original status has sparked up protest among traders occupying Agboju Amuwo Planks and Building Materials Market.
The traders on Wednesday, protested at the FHA office in Festac Town against the demolition of their market, following the demolition of illegal structures by the Federal Housing Authority (FHA) ahead of the restoration. 
The Tide recalls that there was a petition to the Minister of Works and Housing, Mr Babatunde Fashola, in 2020 about illegal structures that had taken over Festac Town.
Speaking at a stakeholders' meeting on the restoration of Festac town organised by FHA, last year, its South-West Zonal Manager, Mr Akintola Olagbemiro, said, "This year, we commenced the restoration of Festac town, following the consent judgement from the court against illegal occupants of Festac land.
"Our action is to save the residents from the insecurity that has taken over the entire Festac town as a result of illegal structures everywhere".
The chairman of allottees of First Gate to Third Gate, Mr Kole Olatunji, in his remarks at the meeting said the land from First Gate to Third Gate was allocated between 1985 and 1999, noting that with the consent judgment, original owners of the land as allocated should take over their plots.
But the chairman of plank market, Muhammed Bello, protested the seven-day notice given to traders to vacate the place without alternative arrangements.  
Bello said: "How do they expect us to remove our wares in seven days?
"What we want is that they should allow us to remain there and we will pay whatever amount they ask us to pay".
Speaking in the same vein, the chairman of Cane Chair and Furniture Association, Emmanuel Okoye said: "We need freedom. Let them tell us where they want us to stay. That place was swampy. We filled the place with several millions of Naira which we got as loans.
"We also rely on loans to do our business. Whatever the government wants us to pay; we are ready to pay to remain there. We have been there for 27 years. What we lost to the demolition is over N300 million".
Fuel Tanker Explosion Kills Five, Injures Two In Ogun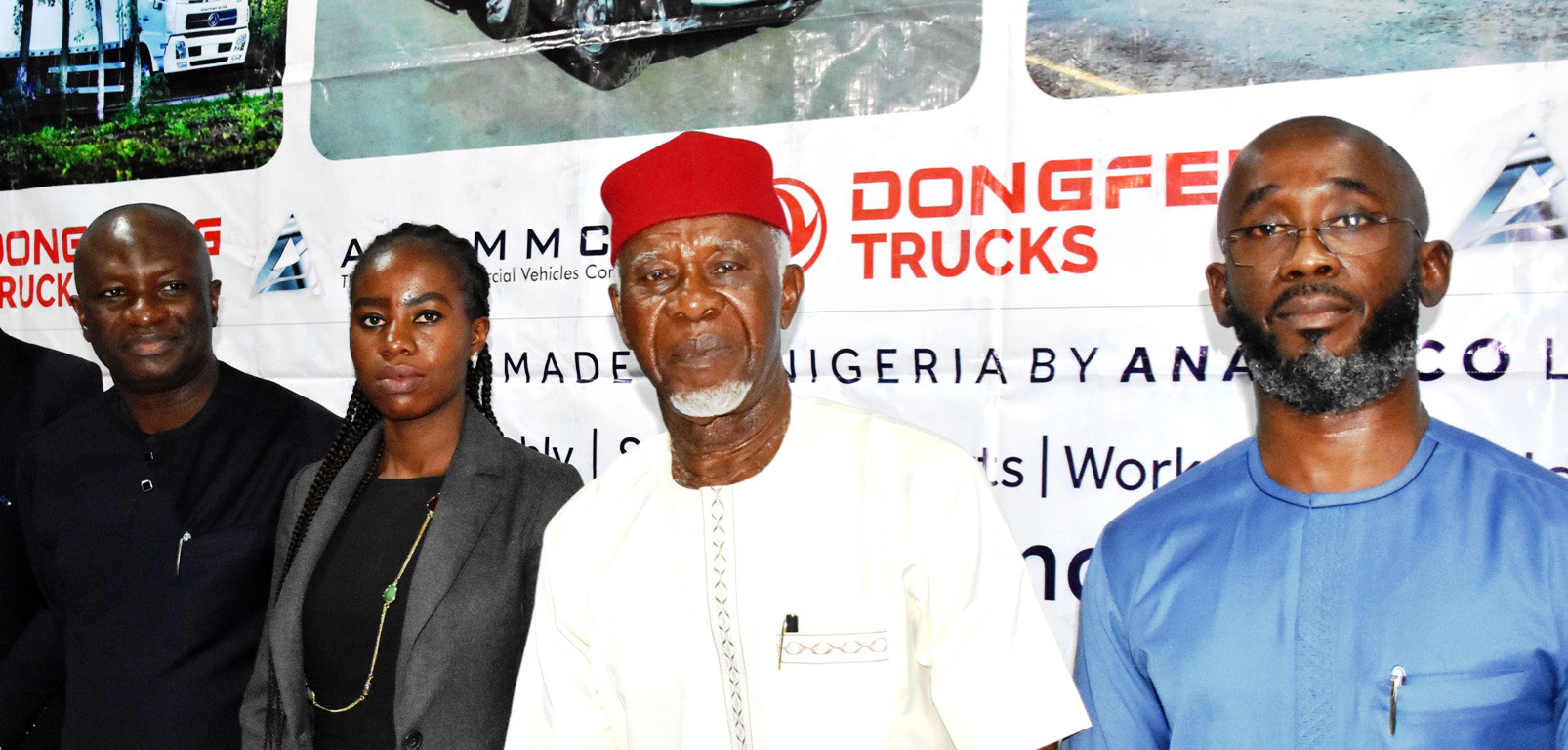 No fewer than five persons were on Wednesday burnt to death, while two others sustained first degree of injury in a fuel tanker explosion at Ajilete, along Owode-Idiroko road, in Yewa South local government area of Ogun State.
Eyewitness accounts revealed that a truck bearing 33,000 litres of petroleum product was descending the steep portion of the road when its tank suddenly detached from truck's body and tumbled to the ground with a bang.
The explosion, the witnesses said, killed five persons on the spot, while two other persons were injured.
The Tide learnt that the seven victims were all residents of the area where the accident occurred.
Confirming the incident, the Federal Road Safety Corps (FRSC) Commander, Idiroko Unit, Akinwunmi Olaluwoye, said five deaths were recorded in the accident which occurred at about 8.15 am on Wednesday. 
According to him, the remains of the dead had been claimed by their families.
He disclosed that a bus and a motorcycle were also caught in a web of the explosion and razed.
He said, "no vehicle rammed into the tanker. The tank dropped off from the back of the tanker and exploded. The number of persons involved are seven; five dead, two injured.
"The driver had taken away the head of the truck as at the time we got there. But we have allowed the police to take charge and handle that aspect".
Travellers To Access $4,000  As CBN Boosts Forex Supplies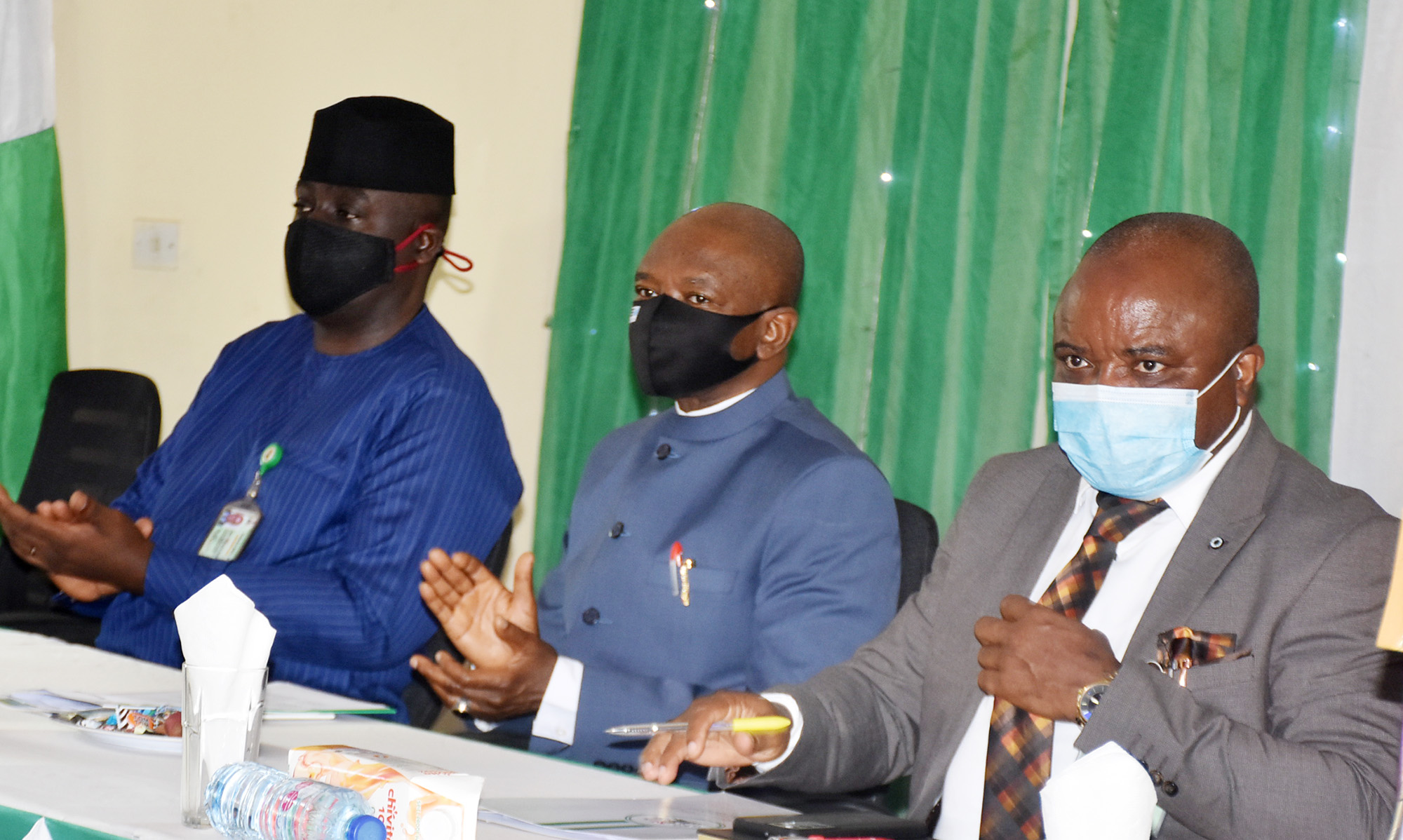 Nigerians travelling abroad can now access a maximum amount of $4,000 foreign exchange from banks following the Central Bank of Nigeria's (CBN) announcement to increase forex supplies.
The CBN had said in a recent statement that it had concluded plans to increase the amount of foreign exchange allocated to banks to meet legitimate needs.
This followed the warning by the CBN Governor, Mr Godwin Emefiele, to Deposit Money Banks to desist from denying customers the opportunity to purchase foreign exchange.
The purposes to access forex included Personal Travel Allowance, Basic Travel Allowance, tuition fees, and medical payments as well as Small and Medium Enterprises transactions or for the repatriation of Foreign Direct Investment proceeds, the CBN had stated.
Sources from some of the banks said those travelling on business trips could also access a maximum amount of $5,000 for each trip.
At a virtual Bankers' Committee meeting last week, the bankers discussed how the CBN intended to assist with forex to ensure availability for the upcoming summer period and the return of students to school in September.
The CBN also said the BDCs would continue to have their weekly allocations.
The committee observed that the rates were going up.
It stated, "The CBN has said that all the banks must make availability at all times and anyone who wants to buy BTA, PTA, medical fees, student school fees and all the eligible invisible purchases to ensure that Nigerians are not forced to go and queue in the parallel market.
"So what the Central Bank is doing is to encourage all banks to make sure that there is available forex at all times, and that his information should be communicated on all our platforms.
"We are asking our customers to come to the branches and for BTA, for example, present the required documents, which are basically your international passport, your visa, your valid ticket and fill up the form in the bank.
"And what we have been instructed to do is ensure that we don't turn anybody back and that we should request from the Central Bank once we exhaust the forex that we have.
"The idea is to have a hitch-free summer period and the resumption for children to go back to school. The idea is to ensure there is less pressure on the forex and then the rates will come down".
Speaking during the virtual meeting, the Group Managing Director, Access Bank, Herbert Wigwe, said, "I think again as part of the Central Bank's role in terms of price stability and the need to support small and medium enterprises, there was highlight of the need for banks to go and support SMEs who import small raw materials for them to set up their businesses".
The Managing Director, Ecobank, Patrick Akinwuntan, said, "All banks are available to ensure forex need is met."
Managing Director, Sterling Bank, Abubakar Suleiman, said the CBN had provided sufficient foreign exchange to meet the needs of all legitimate Nigerian travellers and therefore, the idea of going to any other market should not arise at all.