Community Leader Gets Order To Enforce Fundamental Right
A Port Harcourt High Court presided over by Justice Ben R. Ugbaru has granted an application exparte for an order to enforce the fundamental rights of a community leader in Khana Local Government Area of Rivers State.
The applicant, Mene Jimmy B. Ngbo of Teyor Kaani Community in Khana, Rivers State had filed the Exparte motion through his counsel Mr. Chimenem Okekem against the commissioner of Police in the state and the officer in-charge of the special Anti-Robbery Squad (SARS) in Borikiri Port Harcourt as the first respondents.
Also included as second respondents are Nuate Biira, Abba Biira, Charles Ngbagbara, Kpuginua Ngbogbara and Barikua Namadam.
According to the court's order the applicant could apply for the enforcement of the fundamental right under section 35 of the 1999 constitution of the Federal Republic of Nigeria, while the motion on notice stands adjourned tile July 30 this year for hearing.
Appeal Court President Gets Wike, Fayemi, Makinde, Lalong's Praise
The Rivers State Governor, Chief Nyesom Wike, led prominent leaders of the state to attend the Special Thanksgiving Mass organised in honour of the President of the Court of Appeal, Hon. Justice Monica Bolna'and Dongban-Mensem, last Saturday.
The service was also used to celebrate her first year anniversary in office, held at the St. Monica's Catholic Church in Rantya Low Cost Housing Estate, Jos Town in Plateau State.
Governors present at the event include, Chairman of Nigeria Governors' Forum, Dr.Kayode Fayemi (Ekiti); Chief Nyesom Wike (Rivers); Engr Seyi Makinde (Oyo); Simon Lalong (Plateau); and Deputy Governor of Nasarawa State, Dr. Emmanuel Akabe.
The governors of Benue, Ondo and Bauchi sent representatives.
President Muhammadu Buhari, who was represented at the event by the Minister of Women Affairs, Mrs. Pauline Tallen, stated that everything was being done to solve issues of insecurity in the country.
However, Buhari noted that the task cannot be done by him alone, saying all men and women of goodwill must contribute their quota to solve the challenges facing the country.
He expressed optimism that with concerted efforts and prayers, peace will be restored in the entire country.
"There is no part of Nigeria that is not in this church, today.
"Mr. President sends his appreciation as we all gather to thank God for the life of Justice Dongban-Mensem, and to pray for Nigeria in this most trying period.
"Mr. President is very delighted that you have all taken time to come and honour this great daughter of Plateau, and to assure you that he's doing everything possible to address the problem of insecurity. But, he said he cannot do it alone. He's calling on all the clergy, men and women of goodwill to stand by us at this most trying period."
In his speech, Chairman of Nigeria Governors' Forum and Governor of Ekiti State, Dr.Kayode Fayemi, said governors believe that the best only should be provided for the country's Judiciary.
That is why, he stated, they have become the best campaigners for a better remuneration for Nigeria's judges because they hold them and Judiciary workers in high esteem.
Fayemi described Justice Dongban-Mensem as a woman of substance, character and integrity who has demonstrated a sense of value, morality and principles in all of her judicial dealing.
According to him, Nigeria's governors will do nothing less to continue to respect and support not only her, but all judges because they also constitute a critical arm of government.
"Our presence is a statement of how much reverence we give to the celebrant and the good people of Plateau State. Contrary to what you might have been led to believe in the past few months of JUSUN strike that governors don't like judges, it's not true.
"As a matter of fact, we hold our judges on high esteem. We are even the ones campaigning, particularly for judges to be better remunerated than what they currently have."
In his remarks, Chairman of Northern Governors' Forum and Governor of Plateau State, Hon. Simon Lalong, said Justice Dongban-Mensem made history by being the first indigene of his state to head the Court of Appeal.
He also commended Wike, Fayemi, and Makinde and other dignitaries who graced the occasion.
In his sermon, the Bishop of Bauchi Diocese, Rt. Rev Hilary Dachelem said Justice Monica Bolna'anDongban-Mensem was today being celebrated as the second female to have become the President of Nigeria's Court Appeal because of the grace of God that she has enjoyed.
Dachelem said the gathering of Nigerians from all the geopolitical zones to honour Justice Dongban-Mensem exemplifies the kind of love that must be encouraged among Nigerians, irrespective of religion and tribe.
He decried the harm that has been caused by hate speech, insecurity and unemployment among the youths.
He asserted that Nigeria's challenges can be surmounted if all leaders and followers can sincerely sit and talk together over the problems,with a view of finding tenable solutions to the dissatisfaction that has agitated many hearts.
Dachelem also urged the government at all levels to adopt strategic listening skills that will enrich mutually accepted process of dialogue that should address the pains and distrust expressed by Nigerians in order to re-establish friendship and love among them.
"We, all of us here need to be vanguards of peace and dialogue. All of us are supposed to be vanguards of unity.
"Leadership and followership must sit down and reason. Why is it not possible again to travel and feel free? Nigeria was like that when we were all friends. Government must listen; strategic listening.
"When we hear agitations coming from the West, North and East, all we need to do is to sit down. So, we can't afford to pay deaf ears to the cries of the people."
On her part, Justice Monica Bolna'anDongban-Mensem, who ascribed her success in the legal profession to God's benevolence said, she was waiting for an appropriate time to organise a thanksgiving not knowing that the delay will eventually coincide when she clocks one year as President of the Court of Appeal.
On the delegation of Wike were the former Governor of Rivers State, Sir Celestine Omehia; former Deputy Speaker of House of Representatives, Rt. Hon. Austin Opara; former Minister of Transport, Dr.AbiyeSekibo; Senator Lee Maeba;OkeyWali (SAN); Frank Owhor; and Onueze. C. J. Okocha (SAN).
Fathers' Day: Clerics Charge Fathers To Nurture Healthy Homes For Safer Society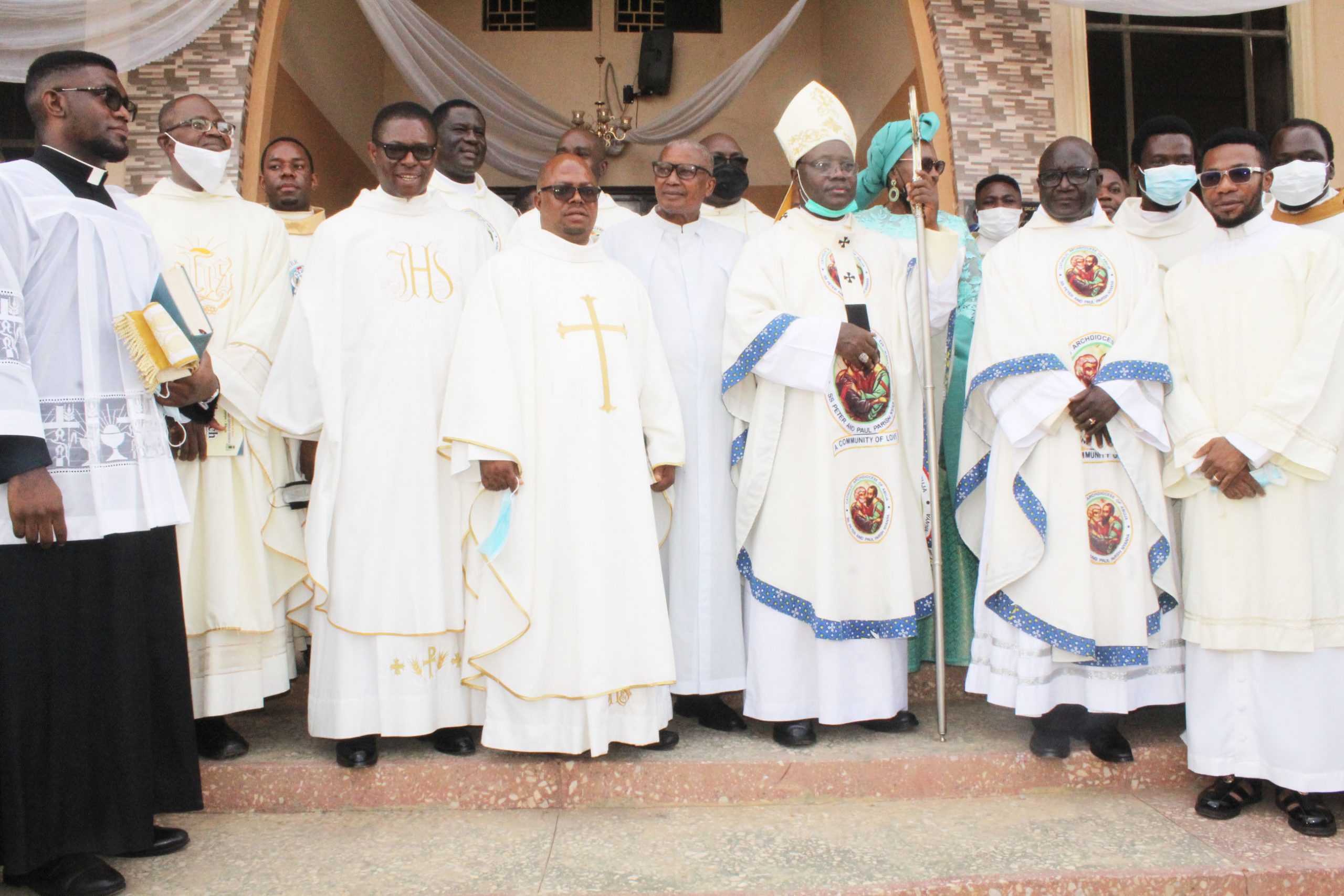 An Anglican cleric, Most Reverend Alexander Ibezim, has charged fathers to take seriously the responsibility of building healthy homes to enhance a safer society.
Ibezim, the Archbishop, Ecclesiastical Province of the Niger and Bishop of Awka Anglican Diocese, made the call in a message he delivered to mark 2021 Fathers' Day.
He said that fathers, being the heads of the families, needed to be celebrated for the important roles they play in enlarging the society, hence, a day was set aside to celebrate them.
He said that fathers had great responsibilities to nurture their homes to develop a great society.
At the Church of the Pentecost, Awka, Venerable Ekene Nwafor, Vicar in charge of the Church, read the only text during the service to mark Fathers' Day.
That the title of the message was, "Joseph the Carpenter: A Role Model" with the text taken from the Gospel of Luke 2, verse 41- 42.
Nwafor, also the Archdeacon, Awka Central Archdeaconry, charged fathers to ensure that they were rooted in Christ to be able to raise healthy homes.
He encouraged fathers to hold onto prayers as only solution to a challenging time and at any time where life challenges steered at them, face to face.
Mr Osita Obi, Chairman 2021 Fathers' Sunday Planning Committee of the church of the Pentecost, urged fathers to place home training and care of the family as their main duty.
Obi said that more attention should be given to family development to have a healthy home that would serve as a unit of socialisation and societal development.
"When we get the home front right, then we are sure of safe environment that will make life activities thrive, without fear of any attack.
"Fathers must take responsibilities of their homes," he said.
Mr Okey Anyanyo, a member of the planning committee, advised that it was time for parents to sit down and monitor the activities or company their children kept.
Anyanyo said that parents had placed materialism above proper and sound home grooming and had abandoned the care of the home to domestic helps.
"It is time for a rethink and a change of attitude.
"Many parents cannot give full account of who their children outside home are. Some fathers think that to care for a home is to provide money.
"This is not so. Fathers need to monitor what goes on in their homes," he said.
Mrs Victoria Nwosu, a parishioner, commended the church for setting out a day to celebrate fathers for their enormous work in home development as well as to remind them of their great importance in home care.
In the same vein, Venerable Chris-Nkem Okafor, Vicar Saint Judes' Church Adazi-Ani, in Adazi-Ani Archdeaconry, Anaocha Local Government Area of Anambra, urged those fathers who shied away from their responsibilities to sit up.
Okafor said that some fathers had, through family negligence, been championing single parenting and warned that they should live up to their call of parenting.
"Parenting as was seen in the life of the biblical Joseph instills discipline, love, peace and togetherness in the families; the story should not change today," he said.
He appealed to fathers to love their wives, look inwards into their families and discipline themselves, noting that when they got it right in their families the society would be a better place.
Our correspondent who monitored the celebration reports that the service sessions were peaceful.
That some fathers spoke on the significance of the day, including Chief Silas Ejide, Obum Ezeaku, Dr Chijioke Umezue and Beaneth Ugoagu.
They appealed to fathers to eschew social lifestyle that triggered division and collapsed marriages.
That services in the churches visited were conducted by fathers while, also, special prayers were offered for the enthronement of peaceful families and security of the nation.
Work Hard To Escape Hawks In University System, UNICAL VC Urges Students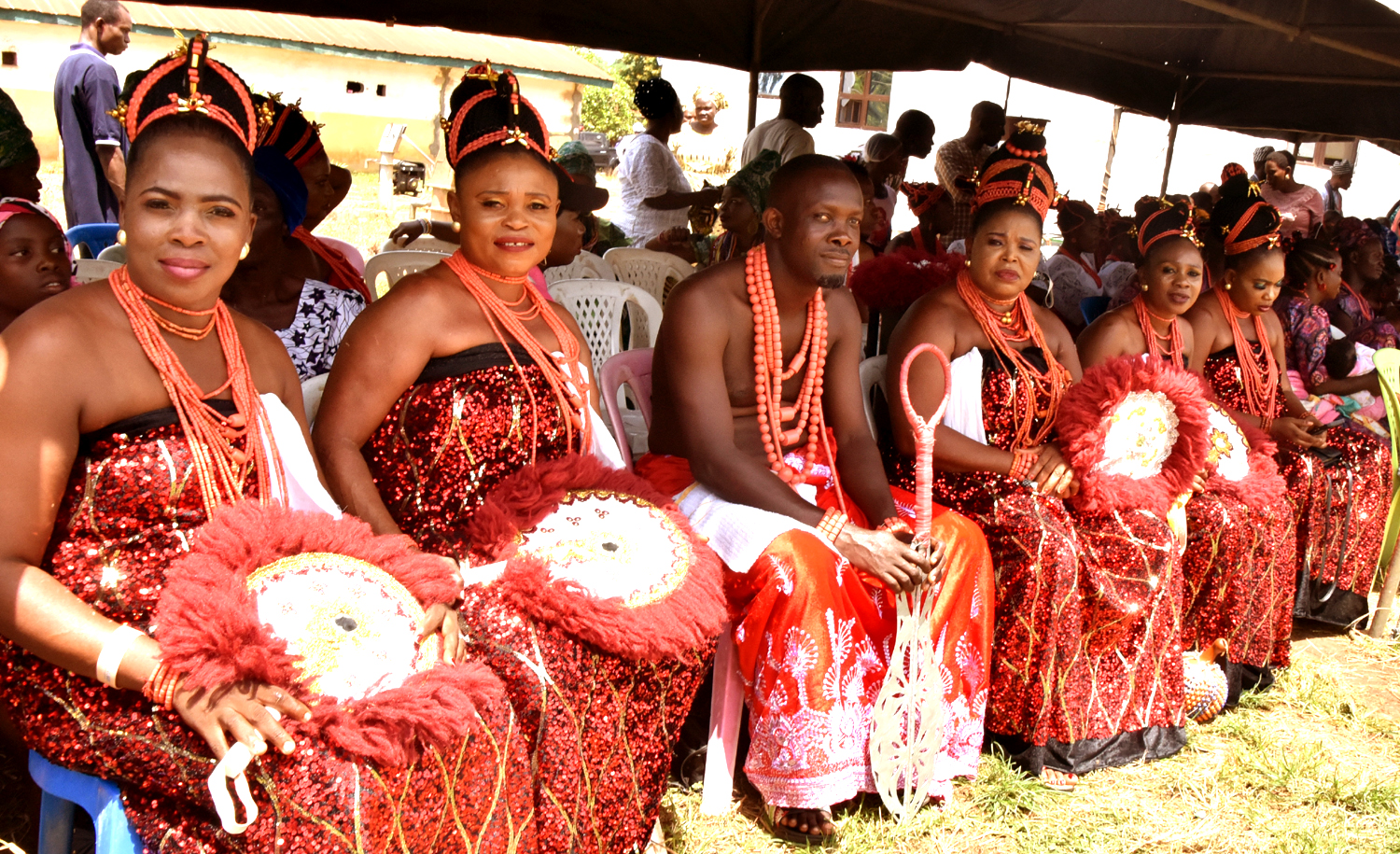 The Vice Chancellor of the University of Calabar, Prof. Florence Obi, has admonished lazy students to work hard or become preys to hawks in the university system.
Obi gave the warning at a Sunday service, organised by the Campus Fellowship of the Deeper Life Bible Church at the university's Conference Centre.
She advised the students to be conscious always that they were in the university for one purpose to study and earn their degrees and not to be given degrees.
She said parents labouring to see them through school would be proud to celebrate them on their graduation and not to pick their corpses due to cult activities or other vices.
"I don't want students in my school to be having carryover. Only lazy students carry over their courses.
"When you are a lazy student, you become vulnerable to the hawks in the system.
"There are so many hawks in the system, from professors to cleaners, waiting to perch on you.
"If you give them the opportunity, you will be devoured.
"They will keep extorting you because you have made yourself a borderline student for refusing to work hard.
"For Unical, we are doing everything humanly possible to see how our students would be protected from exploitation, victimisation, the 'sorting' syndrome and other vices.
"But the students must also help us. All you need to do is send me a text message to 08037113266.
"We don't need your name, just the name of the lecturer asking for sorting, the course and the code and we will go after him or her," Obi said.
Also, the VC, University of Cross River, Prof. Augustine Angba, said that if Christian students practised their Christianity in school, there would be less problems in the nation's universities.
Angba invited the leadership of the church to hold a similar service in his university for the presence of God to reign.
In a sermon, entilted "Jesus, the bulk ends on His table, try Jesus", Eddison Daminabo, a pastor and Overseer of the Deeper Life Bible Church in Cross River, said "all the world needs is a sincere repentance and not long prayers".
Daminabo, who spoke from John 12: 20 to 21, said everyone, including the rich, poor, sick, educated and uneducated, needs Jesus.
"He is the only one that can save, heal and deliver anyone from any type of affliction," he said.